I know I didn't blog yesterday.  I was going to last night, but then Game of Thrones was on, and you know what comes first! #sorrynotsorry  SO GOOD! But my dvr cut off the preview for next week! How can I possibly bear the wait?
With my boxes, obvs.  I have Beauty Bar Sample Society: coming today and it says my Popsugar Resort box will be here Thursday (really, boxes, smartpost just sucks, stop using it). Oh and Golden Tote opens today at noon eastern! You can actually go check out everything in the boutique so you can have an eye on what you want in advance.
Meal Planning! I need to get my you know what together in planning what to eat but I've been super successful in getting my kids to actually eat it when I actually figure something out!
I made cheese enchiladas and my daughter ate it. It was a miracle. She ends up loving everything I make but until recently had this terrible gagging issue with even trying it. Now she seems to be over that I just tell her she has to eat X amount (something small) before she has something else. We aren't talking about vegetables here, like lasagna skillet, cheese enchiladas, those sorts of things. She'd get too gaggy over veggies. That's for her to learn to like later. Now we are just concentrating on eating NORMAL FOOD. Her attitude has just made a complete turnaround over the last week because she's started asking for more of everything. Both she & I are totally proud! My son doesn't have her issues and will eat anything I cook. Do you have picky kids?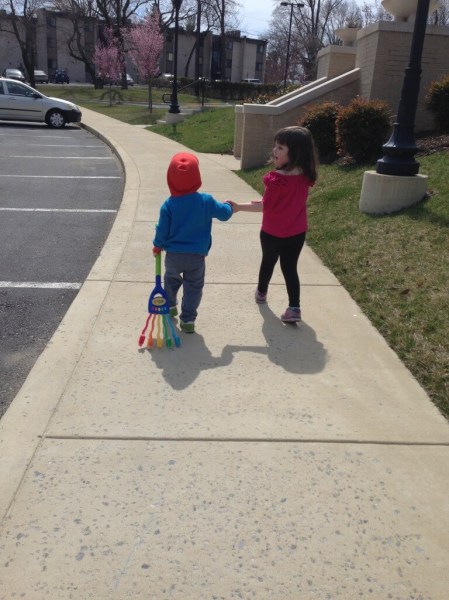 Besides their eating habits, 2 peas in a pod!