The March POPSUGAR Must Have Box was the very bestest in ages! Not that the others were bad, this one was just so great! Don't ask me to tell you what was on the information card, I have no idea where I stuck the danged thing. Something about new beginnings! Unbelievably, this box is still available, so if you want one for your own, snap it up now (be sure to check that it says your subscription starts with the March box), or try my giveaway!
The Subscription
: 
POPSUGAR Must Have Box
The Description
: Seasonally themed must-haves selected by the POPSUGAR editors. Beauty, Home, Treats, Accessories, Jewelry, and Personal Care. Occasional luxury boxes for women, men, and home.
The Price
: $39.95 per month, less than $36 per box on a 1 year subscription.
The Coupon
: Save $10 on your first box! Use code 
MARCH10
. Expires 3/25 (while supplies last)
March 2014 POPSUGAR Must Have Box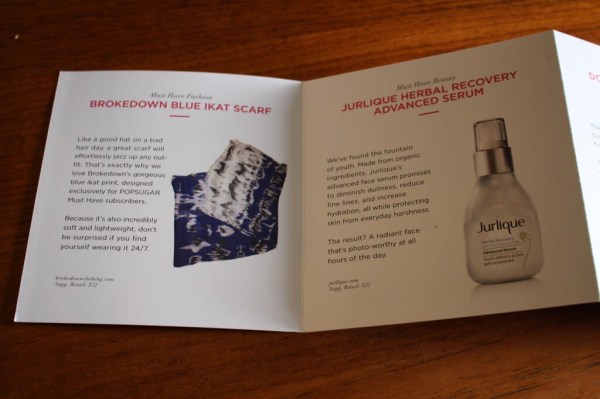 This is what the POPSUGAR information card looks like. It tells you the category, the item, and the suggested retail, plus some fun Popsugary copy!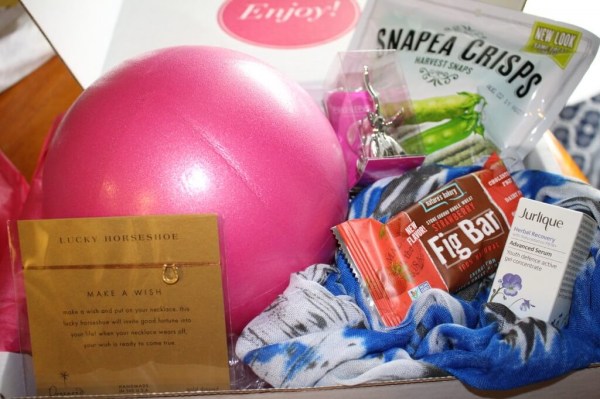 Seriously this is the best box! Worth way over the $40 purchase price! And such great variety.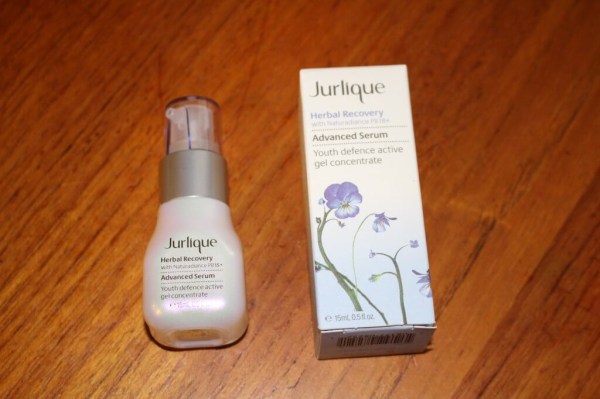 Jurlique Herbal Recovery Advanced Serum ($27) This is a gel serum and it smells very much like roses. It uses Naturadiance PB18+ to help reduce the appearance of fine lines, help increase elasticity, restore radiance and increase hydration. I will probably pass mine on to my mother in law, who bizarrely prefers rose smelling things. I'm sure it's nice and does great things, but I couldn't wear this on my face.
Nature's Bakery Fig Bar ($1) I love these and sometimes put them on my Amazon subscribe & Save. They're like big honking whole grain fig newtons, except a zillion times better.
BaubleBar Elephant Ring Tree Holder ($12) I have had my eye on this little guy and was so thrilled that he was in this box. I rarely wear my wedding ring (I am just not a big ring wearer – but sometimes I wear my gold knot ring I got in my Fall style box as my "engagement" ring!). And I always lose it, which I hate. I will never lose it again!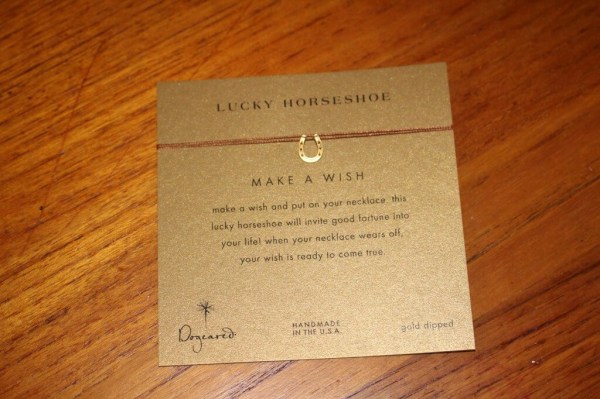 Dogeared Lucky Horseshoe Necklace ($28) I am so torn about this. It's so dainty and sweet but I really want to put it on a chain so I don't lose the charm.  Popsugar likes me to give things away and/or lose them. I like keeping them.
Snappea Crisps ($3) Not a fan of these, but I thought it was great that there was a) a giant package and b) something green for St. Patrick's Day!
Active Forever Fusion Exercise Ball ($10) I guess I'm not cool enough to know what exactly to do with the damn thing. I blew it up and put it in the ball bin. I wish it came with a card or a link to online videos.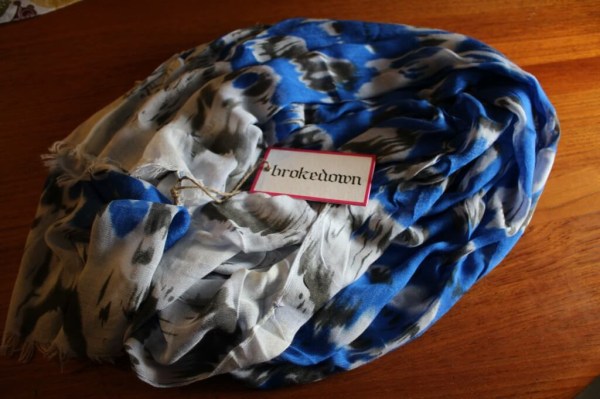 Brokedown IKAT Scarf ($72) It's so lovely and designed exclusively for POPSUGAR Must Have Box! It's breezy, lightweight, and can I be honest – I love that there's black in it to transition all us black-wearers into something more spring-like!
The March POPSUGAR Must Have Box has a total value of $153. Some way or the other we'll use everything and I more than got over $40 value out of this box. The Jurlique was my only disappointment (because of the smell) but MIL will love it and she won't even care I snuck a pump. There were also coupons from Jurlique, Dogeared, and Baublebar in the box.
Visit POPSUGAR Must Have Box to subscribe or find out more about this box! You can save $10 on your first box with coupon MARCH10. Check out all my POPSUGAR Must Have Box Reviews! Don't forget to take a look at other Lifestyle & Combo Subscription Boxes.
Oh yeah, I have a box to give away! Giveaway not associated with PSMH, it's from moi! Ends 3/26 at 3am Eastern.