Blissmo is a weird subscription box – It's a monthly subscription box, but you can skip every month or subscribe for 6 months and snag free shipping. I have only ever selected the food box, but there are other boxes available depending on the month. This month they said I forgot to skip, but I don't recall seeing the pick or skip email. I'm watching my email like a hawk right now because I am unusually overloaded with snacks. I can't even decide on my midnight snack. *tragedy*
The Subscription
:
Blissmo
The Description
: Discover safer, healthier personal care products & foods. Premium organic, non-toxic & eco products. Select from 2-3 box options every month or skip the month
The Price
: $19.95 per month plus $4.95 shipping
February 2014 Blissmo Review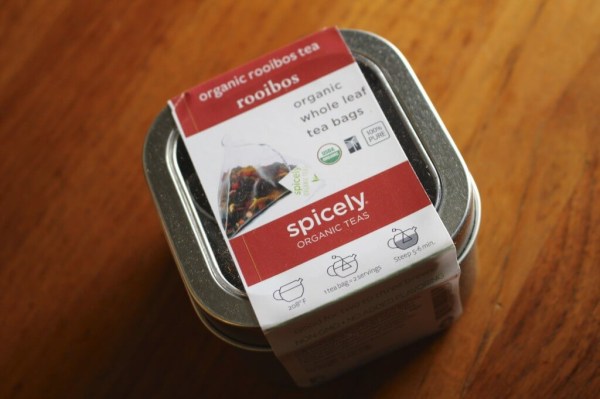 Spicely Rooibos Tea ($10.99) I have been recently delighted to discover that my regular sitter (when I have class) loves tea. She has finally felt comfortable enough to avail herself (she makes a cup for my daughter too) of the stash on the counter. This is caffeine free so we'll keep it. I would have preferred a spice from spicely. Or even a flavor. This is just plain rooibos, kind of boring.
Suncups ($2) Saving these for a snackmergency. Hoping they are as good as they look! I don't think I've ever tried sunflower butter!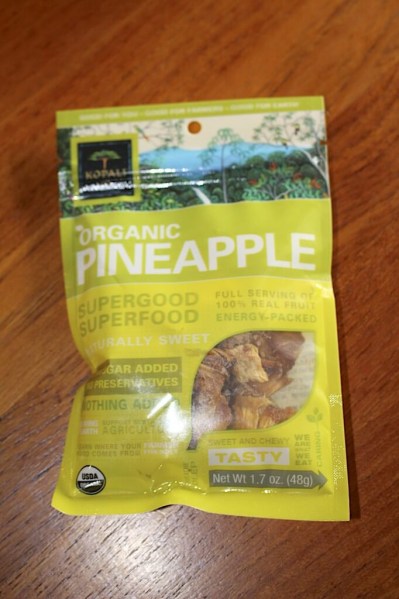 Kopali Dried Pineapple ($6) I love pineapple. And I especially love it in any form except whole, fresh pineapple. Because I really truly hate cutting it up. I'm so bad! I was excited to get this and I'm keeping it just for me. Except that my son loves it too. Fine, I'll share.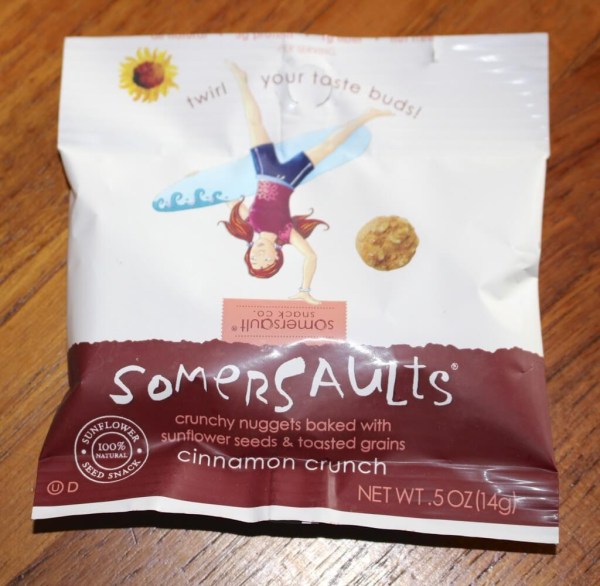 Somersaults ($1) I love somersaults, but this was a teensy package. I'm going to have to see if they're in stock at Costco, except I can't keep my hands off them.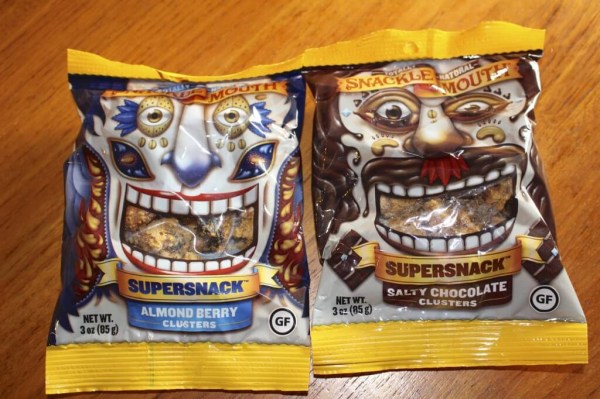 SnackleMouth Clusters ($4) This made me laugh. Like seriously, out loud. How ridiculous. I tried the salty chocolate and it was kind of like baked cookie dough, but not cookies. I can't describe it. It was good! Perhaps a tad salty for my tastes but it kept me from eating too many. I really want to try the bacon maple.
Nude Food Breakfast Boost ($3.33) Thankfully they didn't send Spirulina flavor. I'm not sure why they need probiotics because they are obviously for yogurt. I'm afraid to put them in yogurt fearing a gut-blasting overload a la Activia.
TruJoy Fruit Chews ($1.99) Uses brown rice syrup instead of corn syrup. I tasted the lemon flavor and it was pretty good. They are extremely chewy.
The value of the tea saved this box from being a complete disaster ($29.31) and if you're going to go for Blissmo, do a 6 month subscription. You can still skip months with it. I think that's a pretty good deal. Monthly is only so-so, although it's super fun discovering totally new foods!
Visit Blissmo to check out the box or to subscribe. You can also see all my Blissmo Reviews or find more green & eco-friendly subscription boxes in my directory!