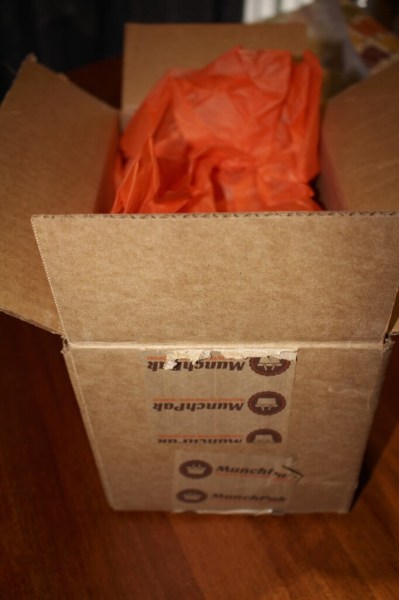 This is my second February MunchPak review, because I had a box that got returned by USPS and MunchPak sent me a replacement. This MunchPak was pretty different than the others but still, a quick look, because we've seen it this month already. It's one of my faves though! It's a snack/treat subscription box that comes in 3 different sizes – mini, regular, and family sized and it comes weekly, biweekly, or monthly.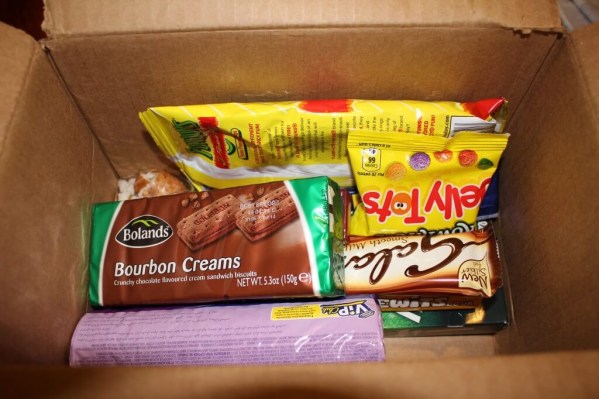 I noticed right away that this MunchPak was totally different than my previous ones. Larger but fewer items.
The Subscription
:
MunchPak
The Description
: The best and most unique snacks from all over the world. Expect to see snacks from Australia, Sweden, Japan, United States, Canada, and many other countries. Mini, Classic, and Family sizes available
The Price
: $~22 per month
The Coupon
: Save 10% on your entire first order! Use code
MOMMYSPLURGE
.
February 2014 MunchPak Classic Review #2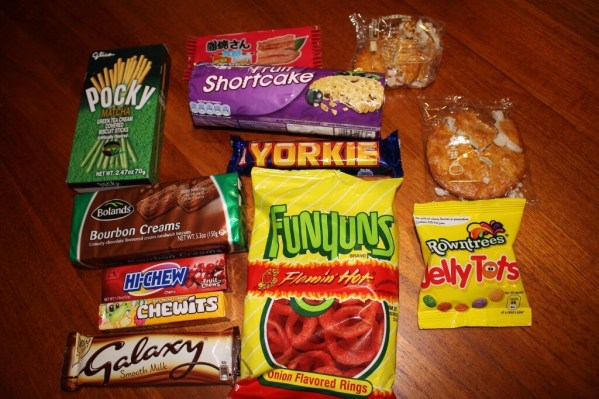 Snacks that were in my February MunchPak! Left to right. Every box is different, both month to month and subscriber to subscriber. Obviously it's one of our fave boxes because it contains our monthly junk fix. I was actually happy to see a lot of larger sizes because for some CRAZY reason we have a lot of snacks right now!
Matcha Tea Green Pocky – We love Pocky! I'm hiding this from the kids for a St. Patrick's Day treat!

Bolands Bourbon Creams – These have no bourbon but they have chocolate cookies with cream fillings. We ate the entire thing (downside about the larger snacks – we tend to consumer the entire thing once it is open).
Hi-Chew – a starburst-like snack from Japan, we are fans!
Chewits Fruit Salad Flavor
Galaxy Smooth Milk Chocolate
Unknown Japanese chicken-like snack
Fruit Shortcake – these look SO good.
Yorkie Bar – these are Chunky Cadbury bars and apparently they used to market them as "Not for Girls." That didn't last long.
Flamin Hot Funyuns – Have to hide these from the kids for the simple fact that they inhaled last month's funyuns.
Unknown Japanese cracker snacks – unfortunately these were broken up. Still edible.
Rowntree's Jelly Tots – Totally delicious mini gumdrops and I ate the entire bag this morning before the kids could spot them. I really did. They were super flavorful.
Visit MunchPak to subscribe or find out more about all the MunchPak options.  Use code MOMMYSPLURGE to save 10%!  I just renewed my original 3 month subscription because we have been really enjoying this one.