Still Totally Sick Tuesday.  My little guy got hit with a stomach bug yesterday. Fortunately he wasn't scheduled to go to his school today so he's not missing out on anything. But we're just totally tired of being sick. We haven't had one single day in over a month when everyone was not sick at once.
My daily newsletter is totally ending up in *spam* folders! So if you subscribe/like reading it can you check and mark it as NOT spam? Because there is nothing I can do on my end about it. It's such a bummer. And if you subscribe and don't want to get it anymore, just unsubscribe, don't mark it as spam! 🙂 Pretty please!
We did have a totally great weekend before that happened! This was my husband's last visit before he finally gets to move home! Hooray! We told the kids the very next time they see daddy he'll be home forever and ever.  When it's time I think I will bust out one of our Playmobil advent calendars for a count down!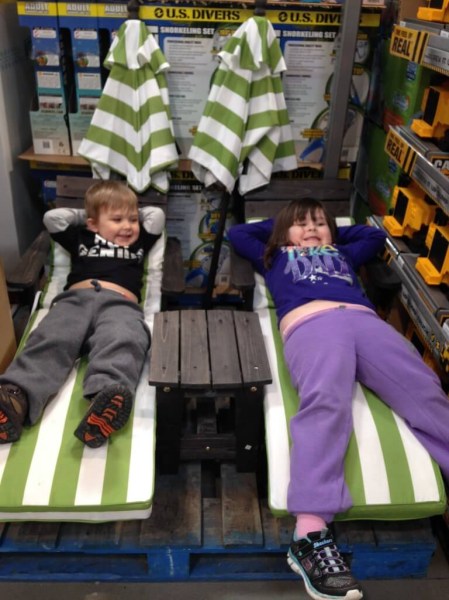 We dreamt of warm weather! It turns out my bestie (who also visited this weekend) is going to be in Orlando shortly after we were planning on visiting. And of course one of my other besties works at Universal Studios and has lots of tickets available.  So as long as we can push past all this illness it appears that we are going on a mega road trip in early May! I love taking the kids to Disney. It's so  much fun for them and even if it's not relaxing it's still totally fun for me too.
Congrats to Kim H who won the February Popsugar Box! I am waiting for the winner of the Balance Bars to get back to me (I just emailed this morning)! There are more giveaways open – go enter!