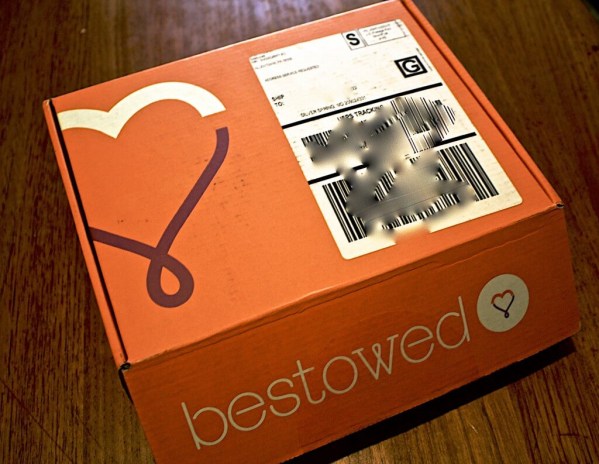 Bestowed sends 5+ new nutritionist-selected foods every month. All the items are picked by Heather Bauer, a celebrity nutritionist, and it's really one of my favorite boxes. February's box had all sorts of new things that I have never ever put in my mouth, and that's always a fun thing! Yummy & healthy too! You can get your first for $10 with code HELLOYUM11! I always love the fun orange box. It's super cute!
The Subscription
:
Bestowed
The Description
: Get 5+ NEW healthy and delicious foods delivered to your door every month – each one hand picked by celebrity nutritionist and author Heather Bauer.
The Price
: $19/month
The Coupon
: Get your first box for $10 using coupon 
HELLOYUM11.
Exp 3/15
February 2014 Bestowed Box Review
Bestowed has this great information booklet that I totally do use to find out the nutritional benefits of each food inside! February's box included the Herbal Philosophy Feel Beautiful tea. It smells ridiculously good and I will probably make it for my daughter. She loves tea. Good thing, because I don't! The booklet says you can use it as a toner, or cook it with your oats. Actually I might do that, because I think I would like the flavor. I love oatmeal and so do the kids. And I do have steel cut oats for the recipe!
Um, I was pretty happy that this box was mostly sweet. February's Bestowed was about putting the joy back in healthy eating when you want to basically eat junk.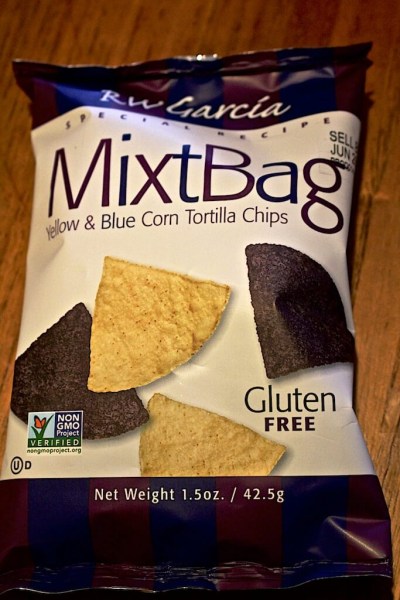 R.W.Garcia MixtBag Yellow & Blue Corn Tortilla Chips I have these set aside for a snack attack. I like this one-serving bags instead of buying a whole bag of tortilla chips, which I will totally eat.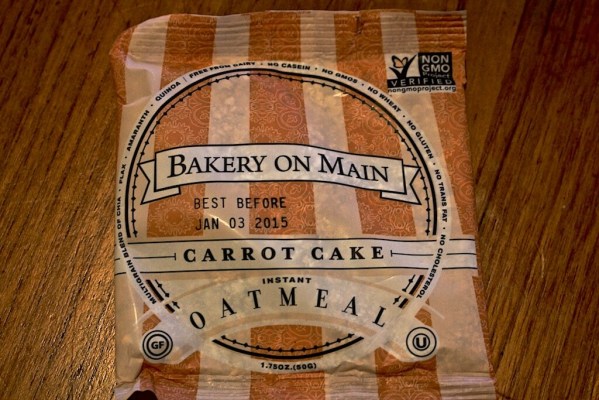 Bakery on Main Carrot Cake Oatmeal I've had this brand before and it's totally delicious. Totally. They are made with certified gluten free oats, Amaranth & Quinoa. And flax! And chia! Basically everything you want to stick in there! I'm totally excited to have another easy and fun breakfast.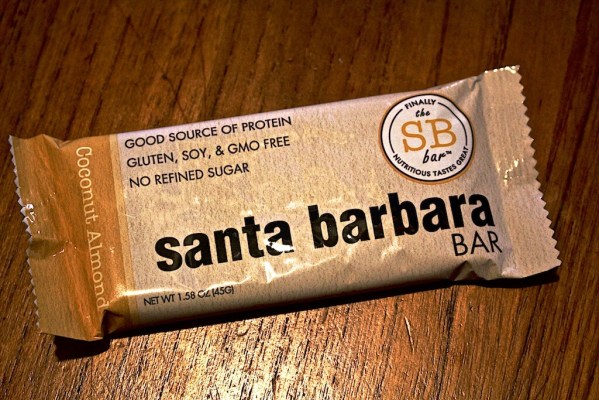 Santa Barbara Bar Coconut Almond Bar I loved this! It was so delicious and the first ingredient is almonds. It also has no refined sugar, and absolutely kept my hunger at bay. I would definitely get more of these.
UNREAL Smooth Ones – Chocolate Caramel Nougat Umm, it's candy. I want to like them more, but I don't. They are too smooth. I ate the first one and realized I should've stuck a bunch of pecans in it. I guess it's supposed to be like a 3 musketeers bar I think? But it didn't taste like that. I would try the other varieties though! Or I may freeze it as the information booklet suggests. It was just too smooth for my personal preference!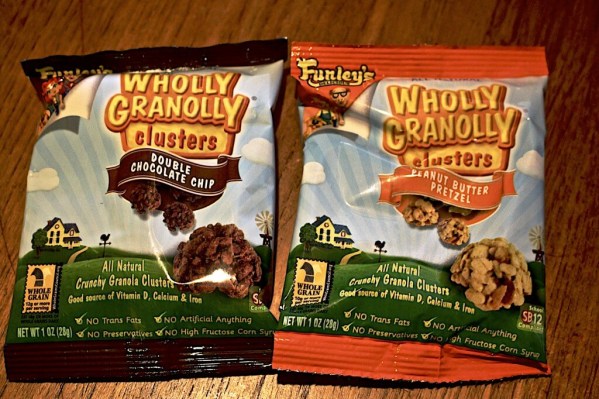 Funley's Wholly Granolly Clusters Double Chocolate Chip and Peanut Butter Pretzel Well these are FUN! Great addition to yogurt or whatever, but because they're clusters, I'm thinking more fun as a great whole grain snack.
We haven't tried each product yet but we certainly will, and I always do love Bestowed Box. It's definitely one of my favorite food subscriptions! I get good ideas every month from the booklet and lots of fun and different foods to try out!
Check out all my Bestowed Box Reviews! You can also check out more Food Subscription Boxes or see more special diet/health-conscious boxes too! If you want to subscribe to Bestowed Box, don't forget to use coupon code HELLOYUM11  to get your first box for $10!