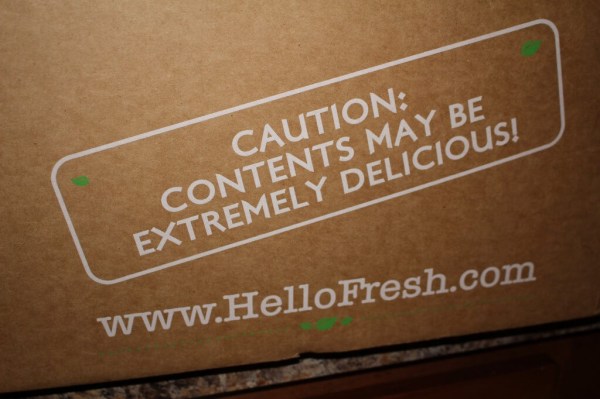 As most of you know I've been seriously under the weather. Unsurprisingly I've found it a bit hard to keep up with my Hello Fresh deliveries!  So I have two weeks for you this week but I've only cooked 4 out of 6 meals because I've been so unwell. However, I have to say, it's been a lifesaver. When I wanted to eat it was there, and when I needed a full meal to feed the kids, it was there!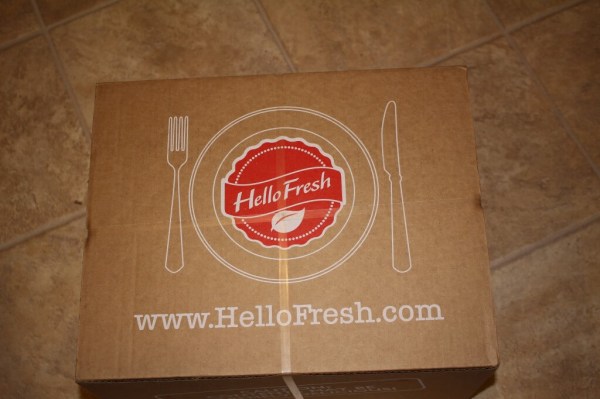 The Subscription
: 
Hello Fresh
The Description
: Each week Hello Fresh delivers beautifully photographed step-by-step recipe cards, with the exact fresh ingredients needed to create a selection of new recipes.
The Price
: $69/week (59 vegetarian)
The Coupon
: Save $25 on your first order. Use code 
SPLURGE2014 
 . Expires February 28, 2014.
Hello Fresh Classic Box Feb 5+12 Delivery
Quite a bit of food comes in every Hello Fresh delivery! You also get 3 snazzy recipe cards matching the food. I unpack, place the pantry items and recipes on my counter, and stick everything else in the fridge.
Chicken & Golden Beet Pilaf – Ridiculously good. One of my favorites. I suspect that I actually like beets, as long as they aren't pickled. I loved the interplay of the lemon on the arugula and the goat cheese and the beets.
Roasted Pork Chops with Caramelized Parsnips & Pears –  This was good, and my kids absolutely loved it. I feed them the most child-friendly ones (I wouldn't try to make them eat the beet salad!). It was seriously devoured. The pears/parsnips were dressed with rosemary, lemon, honey, and parsley.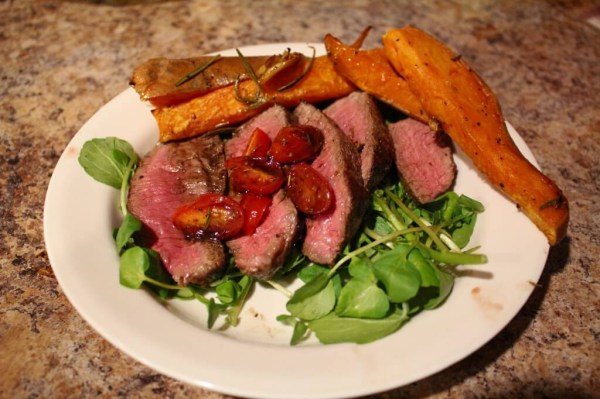 Steak Tagliata with Garlic-Rosemary Sweet Potato Wedges – I changed this one up. First of all i removed the watercress immediately after the photo (it turned out I wasn't a fan). And I roasted off the tomatoes instead of keeping them fresh. It was ridiculously delicious. I was craving French fries and the wedges hit the spot.
V-Day Week – I was surprised by the fun red color of the box, but also to find this thin liner instead of the usual bulky one. I much preferred it. Hoping it's a permanent change.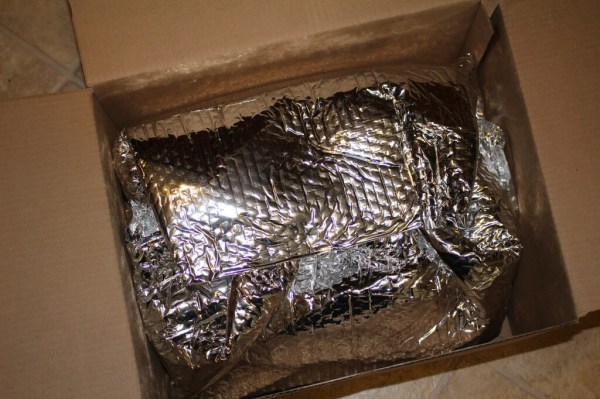 This was a gorgeous and fun Valentine's Day dish! My kids love fish and I got a small sliver of one fillet. I'm not kidding – they ate all the fish. It's ok, I wasn't very hungry to begin with and they were so happy!
This recipe tested my knife skills. I thought everything turned out nicely.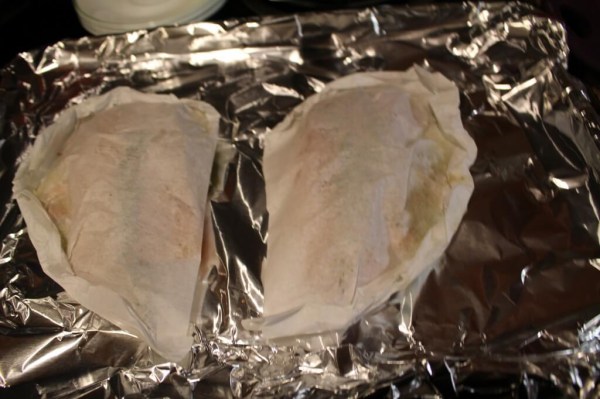 Awww.
This was delicious and I've added Mahi Mahi to the list of fish I find tolerable. I loved the thyme. There was a huge amount of risotto and we still have leftovers!
Visit Hello Fresh to subscribe or check out upcoming meals and use promo code  SPLURGE2014 to save $25 on your first order! That works out to be less than $7.50 per person per meal. 

My next box is due tomorrow and I've yet to cook the Chicken Paillard with Rosemary Potatoes and Gremolata (had it before, loved it) and the Gnocchi with Butternut Squash, Spinach, and Goat Cheese. If I think the spinach can take it, I may save this one to cook and shove my bestie off on Sunday with.  It's pretty much her idea of the perfect meal. The February 26 delivery is available to order until Wednesday midnight: Cashew Chicken with Snow Peas and Carrots, Tuscan Meatballs with Spaghetti, Lemon Roasted Tilapia with Chili Spiked Vegetables. Or choose Seared Sausages with Warm Orzo Salad or Mediterranean Vegetable Tostadas. The next menu will be out Thursday morning.  I picked the chicken, meatballs, and sausages.
Check out all my Hello Fresh Reviews! Don't forget to take a look at other Fresh Food Subscription Boxes.