For the Makers is a fashion forward DIY/craft subscription box. I had my December box sent to Vermont so I could get a little crafty. Unfortunately I didn't realize I'd need jewelry tools before I did that. Oh well! You win some and you lose some. The two crafts I didn't do from this box have been packed up for my two nieces, who will be thrilled to have these projects. I am sure my sister will be delighted with them too 🙂 As well as the gobs of candy I poured inside the box!
For the Makers has these great numbered boxes and I only have a six month subscription. I'm tempted to tack on another 6 months so I can I have a full set of boxes. I don't have a photo of the side of the box but you can see examples in all my previous For The Makers Reviews!
The Subscription:
For the Makers
The Description: Kits combine fun & easy DIY tutorials with chic materials you can't find elsewhere. Runway inspired projects plus tips & tricks to personalize your home and outfit
The Price: $29/month
December For the Makers Review – Winter Solstice Collection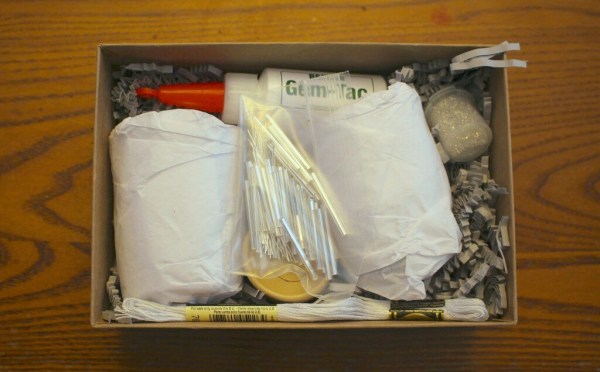 I was excited to see the December box packed so full! I forgot a photo of the card, it's pretty. All the For the Makers instructions are online though, so the card is totally unnecessary except to remind you of the address.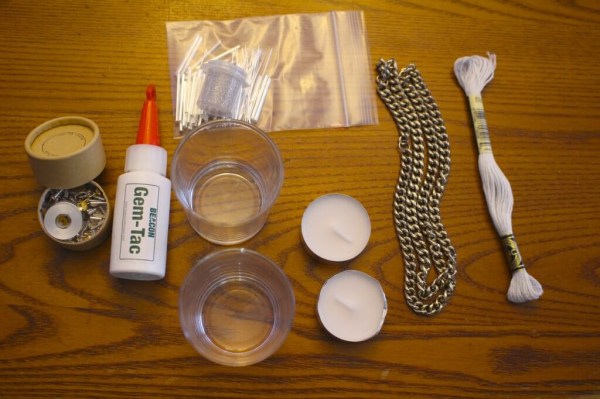 These were the supplies I received for the projects in the December For the Makers box. The little paper round box on the left held all the paillettes plus the earrings. It's so cute!
Mercury Initials – I didn't have anything I wanted to initial with us, so I opted to skip this one/send it along. Truthfully, I'd likely skip this one at home too. I have little patience for embroidering anything, which is hilarious, because I used to embroider quite a bit.
Icy Fringe Necklace – No jewelry tools with me on vacation, so I skipped it. This one was gorgeous.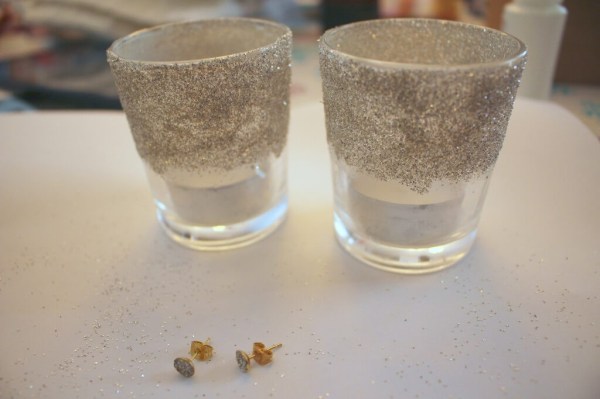 Horizon Studs – I was surprised how well these turned out for just being glitter stuck to an earring post. They are quite pretty and will go well with my druzy jewelry.
Northern Light Votives – I loved this technique (and I have been finding that I am picking up some real "keeper" techniques from For The Makers!) and I know they will be devastatingly gorgeous all light up. I admit that it's hard to make them look beautiful in plain (northern) daylight, but these ones will really shine. I didn't light them for a photo because I didn't want burnt wick stinking up the boxes going home.
This was a nice box, and it's great to get so many projects out of one box. I am finding that I love the easy projects 🙂
You can also see all my For The Makers Reviews and check out all the Crafts, DIY, & Hobby subscription boxes. Visit For the Makers to subscribe or to get more information on this box!