I was so excited by the new lower FabKids prices and the offer to buy one outfit get a second outfit for $20 that I ordered new outfits for each kid! I added on a boys accessory – an adjustable belt – to round out my order.
I cannot take credit for the outfit selection. As always, I let my children select their outfits, but I limited their choices to the January collection.
The Subscription
:
FabKids
The Description
: FabKids is a monthly subscription box of kids clothes You can select one of the outfits or skip it entirely. Free shipping & free returns. The clothing is exclusively produced for FabKids (some designed by Christina Applegate).
The Price
: $30 per month
The Coupon
: Get your first outfit half off! Just
use this link to sign up!
January FabKids Review
Boys FabKids Outfit
This one will be my little guy's outfit on his first day of school! He starts 2 day per week preschool on Tuesday for speech therapy. As my friend Jennifer sagely suggested, the other kids are unlikely to be dressed in the same clothes. A bonus at any age!
I was skeptical about these pants. Really skeptical. But given their practicality and that they were my son's selection (and didn't duplicate jeans already in his wardrobe) I went with them. Honestly I love them! I think they are adorable! My son just turned 3 and the Size 2-3 fit just right. I liked how sturdy the fabric is on these clothes.
Girls FabKids Outfit
Of course I let my daughter select her outfit as well, though I nixed a crop top (with undershirt) that I didn't feel would be flattering on my dumpling (a great choice considering both sets of grandparents over the last 5 weeks have convinced this child that dessert happens nightly and often twice per day!). I thought this outfit was adorable and I wish I had clothes like this when I was a kid. The zipper in the back was covered, which I thought was a nice touch.
The leggings were silky which I didn't expect, but I like that because I don't think the black will fade. Both outfits had a little room to grow, which was great!
My kids, despite being sick, demanded to try on these outfits right away. I thought they were adorable and was totally pleased with my haul! The primary reason I haven't chosen to get FabKids on a regular basis was the price, and I think ditching the accessory and the extra $10 turned this subscription into a must purchase for me. I am not sure it will be every month but I love the fashiony non cutesy style (but still very child friendly) of most of the clothes!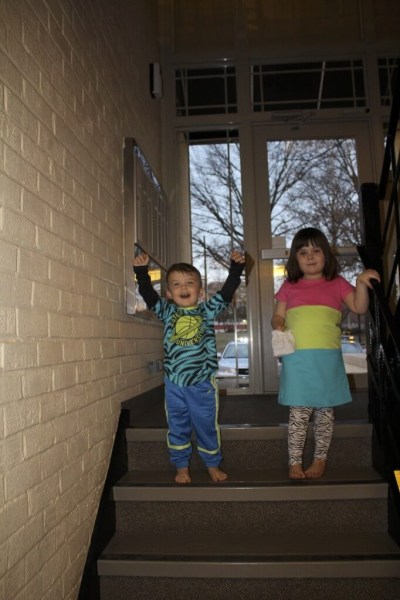 If you want to check out FabKids, there is often a half off offer for your first outfit. Now that it's only $30 per outfit, I think it's a steal! Visit FabKids to find out more and also check out all my FabKids Reviews! You can also see more Kids Clothes Subscription Boxes in the directory!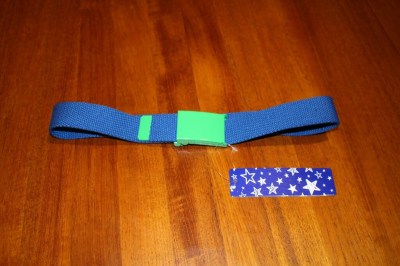 This belt was just a few dollars! FabKids has some great deals in the accessories section, and you can buy most pieces individually as well!