I love The Fetch Box! It's a fantastic box for teen girls and started by a teen. This box was sent for my review while I was out of town. I tore it open tonight on the hunt for some comforting snacks to feed my cold. And it totally made me feel a lot better! Plus it contained everything I'll need for my period. I really like how customizable this box is – you can select your items, or have The Fetch Box pick them. There's a tampon variety, pad variety, and a first timer variety (if you're new to periods).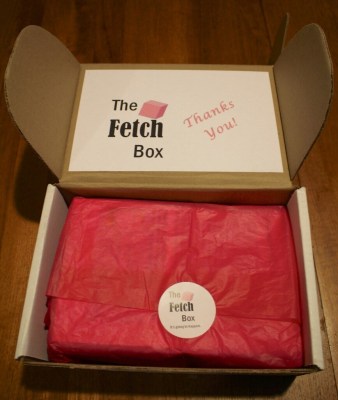 The packaging is well put together. I always like it when a box says thank you. The Fetch Box is $13 per month plus $5 shipping, which is actually less than the cost of the shipping. I think it's totally worth it.
The Subscription
:
The Fetch Box
The Description
: A monthly subscription box for teenage girls to meet their monthly needs. Get the necessary products (tampons and pads) and a sampling of comfort food and a small health or beauty surprise – every girl deserves some comfort and a good surprise when it is THAT time. Teen-owned company!
The Price
: $18 per month
The Coupon
: Save half ($6.50) on your first box! Use code
First Box
January 2014 The Fetch Box Review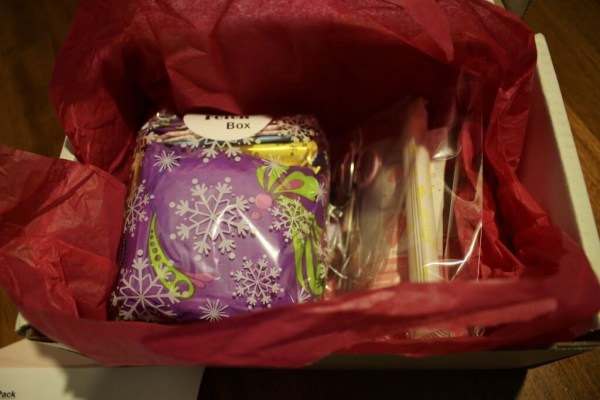 I love how everything in this box is packaged. It's all separate which makes me happy – I can stash everything just where I want it. There are 2 information cards in this box.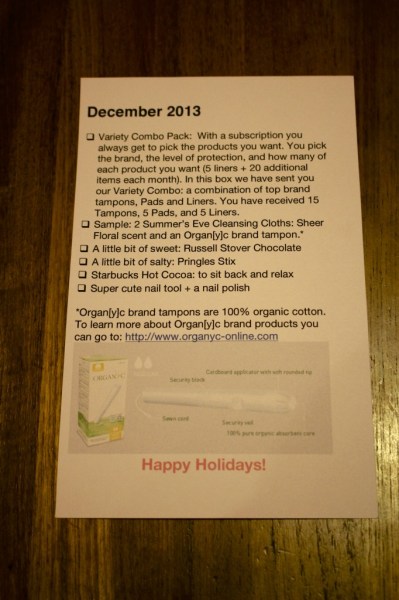 This information card gives the overview of each item in the box.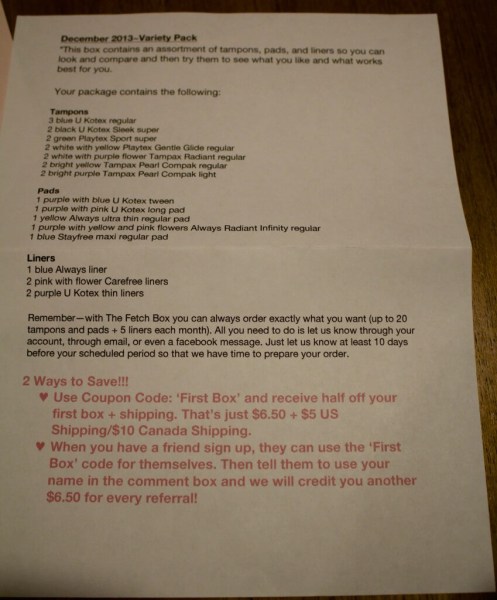 And this packing list helps you determine what each item is. It's helpful so you know what to reorder if you really like a particular item.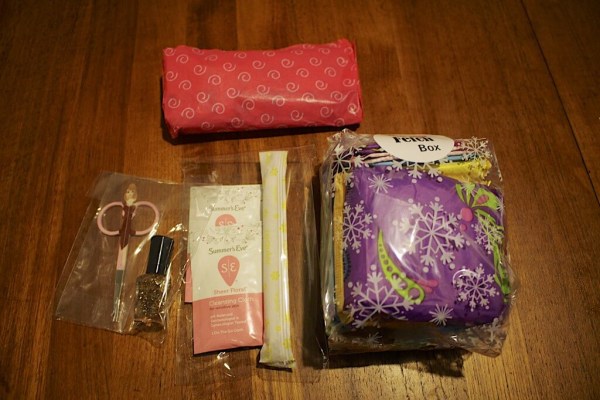 I really love that everything is so neatly put together.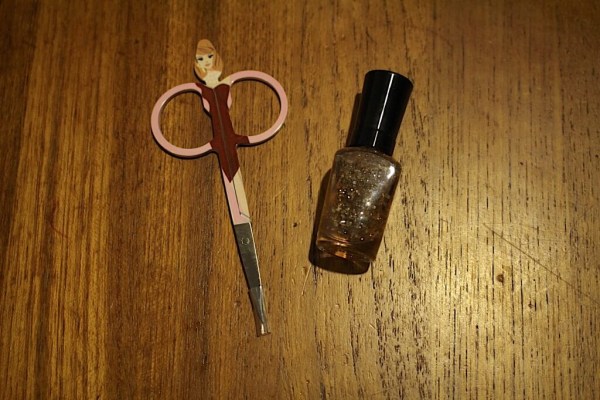 The Fetch Box always comes with a fun extra – this month it was this darling nail tool and glitter polish!
There are also samples in addition to your monthly supplies. This month included 2 Summer's Eve Cleansing Cloths and an Organ[y]c brand tampon.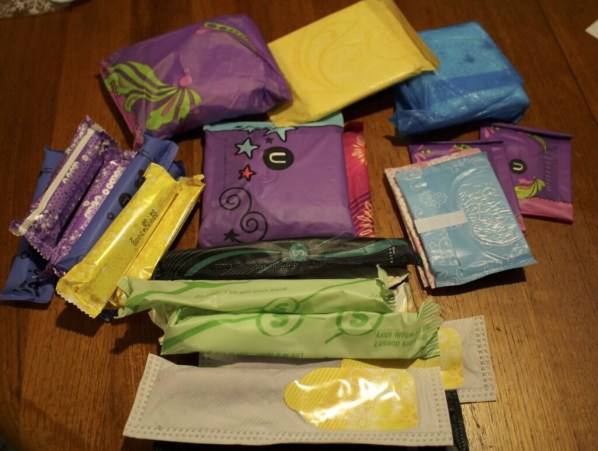 And the supplies! The selection is amazing and I marvel how they pack it into the bag. The Fetch Box is totally customizable but I rather like this sampling! It's great for teen girls to determine which products they like best – and adult women too! There are 15 tampons, 5 pads, and 5 liners.
The snacks are what I was after tonight and I ate my Pringles Stix (pizza flavor) with my Russell Stover marshmallow Santa. Perfection. I like to eat my "something salty" and "something sweet" together. I polished it off with the Starbucks double hot chocolate. Even though I used them for illness comfort foods, it's the same idea, and it totally worked.
If you would like to subscribe or find out more, visit The Fetch Box! You can save half off your first box with code First Box. Let them know I sent you! I think this is a great box for teens/tweens and adult women as well!
Check out all my The Fetch Box Reviews! Don't forget to take a look at other Subscription Boxes Great for Teens & Tweens & Time of the Month Subscription Boxes.