I tucked my November For the Makers box in with everything I packed for Florida. Good thing I checked – there was paint inside and I was carrying it on the plane! It really was a last minute addition.
The Subscription:
For the Makers
The Description: Kits combine fun & easy DIY tutorials with chic materials you can't find elsewhere. Runway inspired projects plus tips & tricks to personalize your home and outfit
The Price: $29/month
November For the Makers Review – Primary Attractions Collection
For the Makers is a crafting subscription box with usually 4 projects surrounding a common theme. The November box was inspired by Chanel's spring collection full of brushstrokes and watercolors in other spring runway shows! The projects looked good!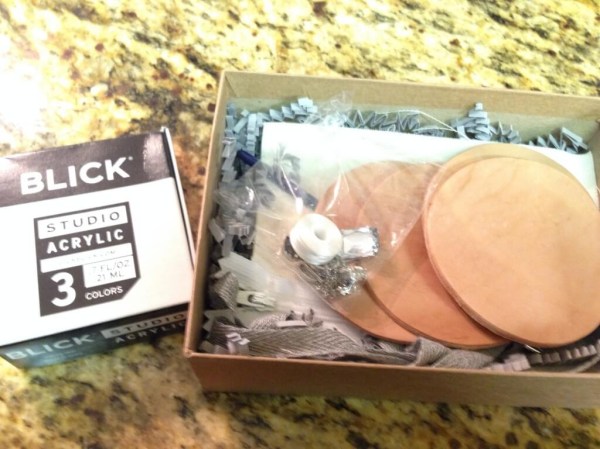 Color Theory Coasters
I am not sure if these will ever get used, but they were fun to make! They are leather, which I found a bit odd. The idea was to leave part of them blank, but I didn't feel like doing that.
Chromatic Love Necklace
This isn't really a project per se – you string the charm on the chain. It's cute though and I am thinking of blinging up the charm.
Studio Wear Belt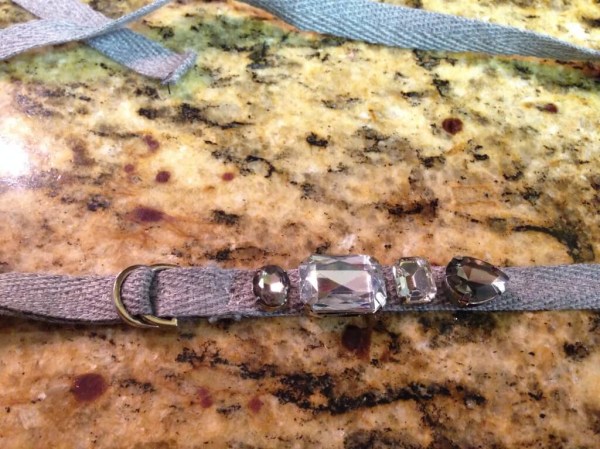 I think this is one of those projects where the materials are best repurposed. The material isn't suitable for a belt unless you are very slim. Headband perhaps? The needle For the Makers included with the box is too thick to go through the holes on the rhinestones, so I'm saving it to glue. You were supposed to paint the rhinestones, but I think they looked pretty just like that.
Technicolor Pouch
Absolutely my favorite of the box and I will reuse this technique again. I think it's absolutely gorgeous! I had my aunt sew it for me since I was here. I hate hand-sewing and I suspect quite a few of these pouches may go unsewn for a while. The painting is just acrylic paints with water. Easy but unless you know about it I guess maybe you wouldn't think to do it. I didn't!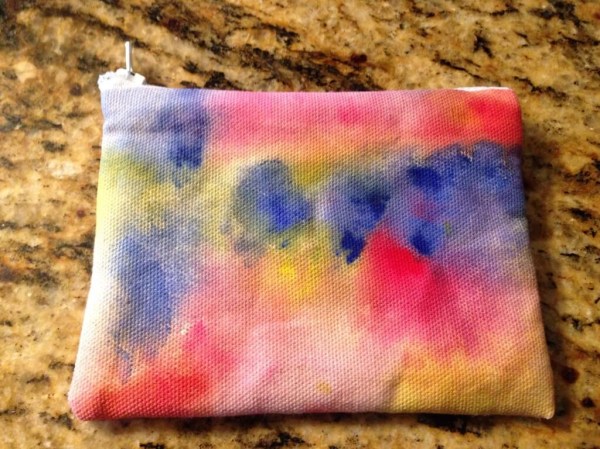 This was a fun box and I really loved the colors and found a new technique that I'm definitely adding to my arsenal. My pouch is so pretty!
You can also see all my For The Makers Reviews and check out all the Crafts, DIY, & Hobby subscription boxes. Visit For the Makers to subscribe! I purchased my subscription with a great voucher – I'll let you know when another one pops up!