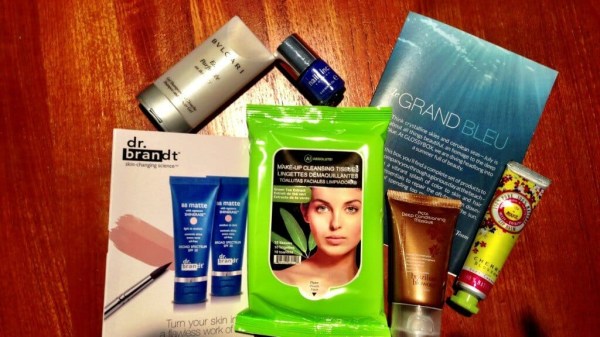 Le Grand Bleu is the theme for July GLOSSYBOX and it's all about crystalline skies and cerulean seas. It arrived while I was assembling this mad crazy Playmobil deal I picked up this weekend (not a referral link, if your kids like Playmobil you should buy this! It's priced so low it's stupid!). Obviously July GLOSSYBOX had to wait for that.  Anyways, back to July GLOSSYBOX! The products in this box are beach oriented – color, skincare, and body care essentials. I didn't get a Glossybox magazine and I don't know why. Even though I like it, I didn't really miss it.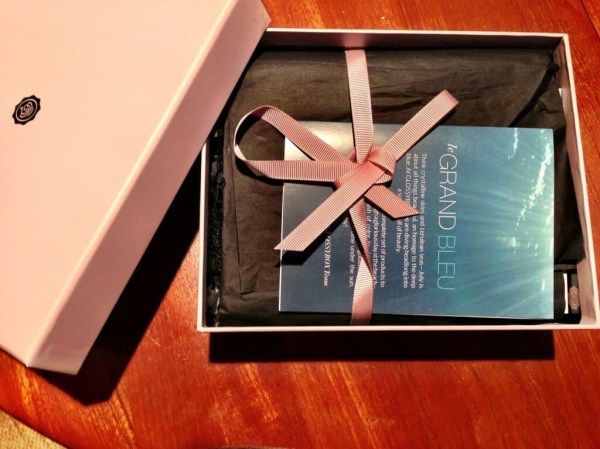 July GLOSSYBOX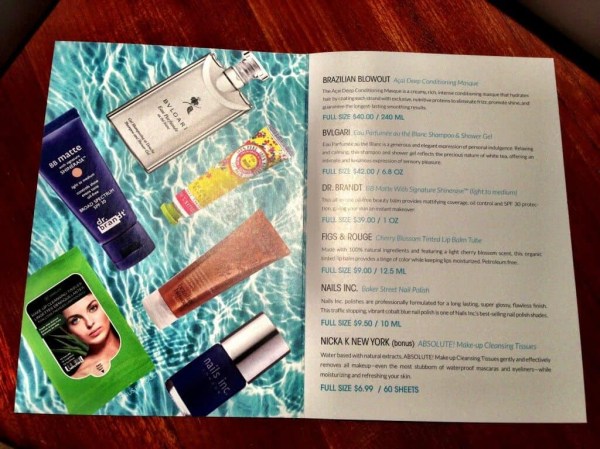 Brazilian Blowout Açai Deep Conditioning Masque. Creamy & intense masque that hydrates hair. Well, I've been wearing my Popsugar hat everywhere I go, and my hair is so fine, the more damaged the better (really, every stylist I've ever gone to tells me to blowdry the crap out of it). Sooo this is sort of a meh product for me this month, but I know I'm like the 1% on this and I thought it was a good product to include! $3.25.
Bvlgari Eau Parfumee au thé Blanc Shampoo & Shower Gel. I love Bulgari. Bvlgari. However you want me to spell it I love it. This is the white tea version and I'm putting this at the front of my shampoo/shower gel line. I also love it when everyone admits that shampoo & shower gel are the same thing. $6.18.
Nicka K New York ABSOLUTE! Make-up Cleansing Tissues. To wipe the goop off your face. $1.17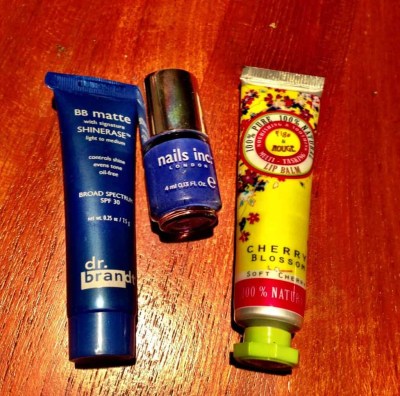 Dr. Brant BB Matte with Signature Shinerase in light to medium. I was so happy to see I got the right shade (yay!). This is supposed to be for oily skin, which I don't have, but everyone's skin gets gross in the summer! I will smooth some of this on before the mall trip. I gotta look good for Costco. $9.75 (!).
Figs & Rouge Cherry Blossom Tinted Lip Balm. I was thrilled to see this in the box. I mean, I knew it was coming (spoiler) but I couldn't wait to try it. Absolutely no tingling on my lips and although this is a huge tube for lip balm (this is full size), I'll use it in a snap and I love that it can't really get all over everything in the heat! What a great pick!. $9.50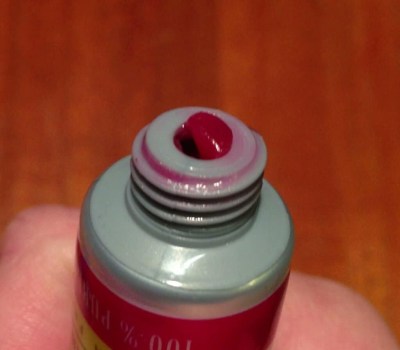 Nails Inc. Baker Street Polish. This is a cobalt purply blue polish and I loved it. I thought the formulation on this was really nice and it went opaque with two coats. $3.80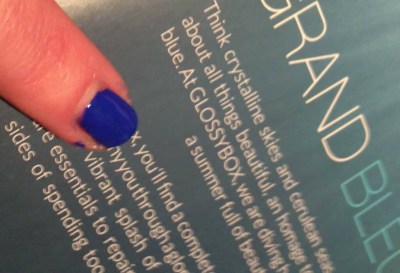 Altogether this box's value was around $34 (Brazilian Blowout calculated with a much-discounted Amazon price). GLOSSYBOX is regularly $21 so I thought this was a great deal! Although I wasn't totally floored by July I am totally happy with the box and I am going to get every last squeeze out of my new lip balm!
Get a free OPI nail polish in your first box with coupon code SUMMER. or. Truthfully I'm not sure which! Don't forget to go through Ebates for cashback on Glossybox. And everything else!  If you want the Martha Stewart special edition Glossybox, check it out below!