I was so super excited to get the July Cult Cosmetics Black Box earlier this week. My daughter has been totally on my case about nail art, and I signed up for this nail polish subscription because the box promised me 3 polishes plus a nail art tool every month. Cult Cosmetics Black Box costs $24.99 shipped but there's a deal for a box for $15 right now!
Cult Cosmetics Black Box is shipped in… wait for it… a black cardboard box. I thought the presentation was very pretty and of course I loved the purple squigglies.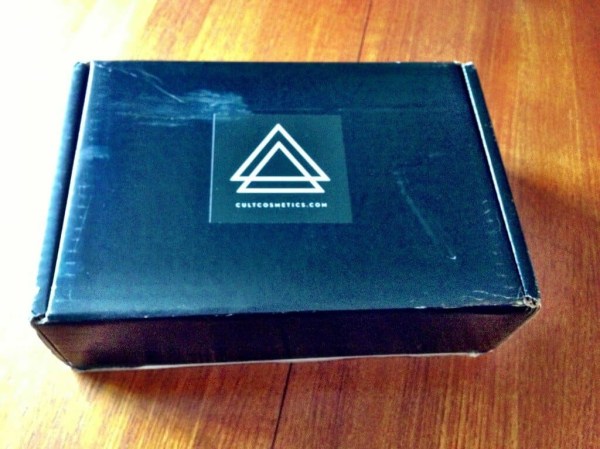 There are three separate information cards in the Cult Cosmetics box. The first details the exact items in the box (boring yellow card underneath).
The second card is the monthly card (left) and the third card shows what you can do with the tool (right). Although I wouldn't call it a full-on tutorial, there was enough information for me to get started!
The polishes came in a plastic zipper bag (with a sticker!) and the tools came in a pink party favor bag, which my son immediately shredded. I have no idea why.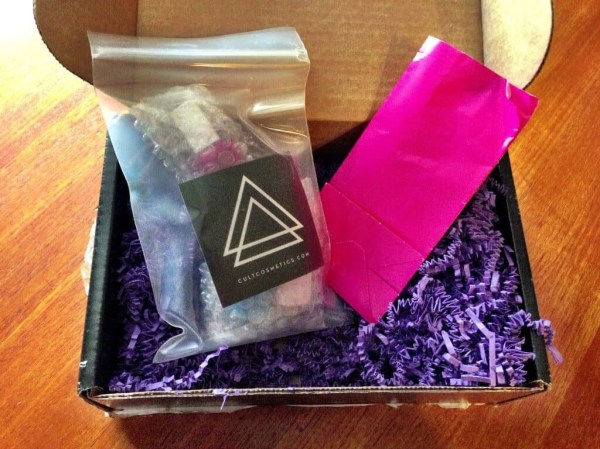 July Cult Cosmetics BlackBox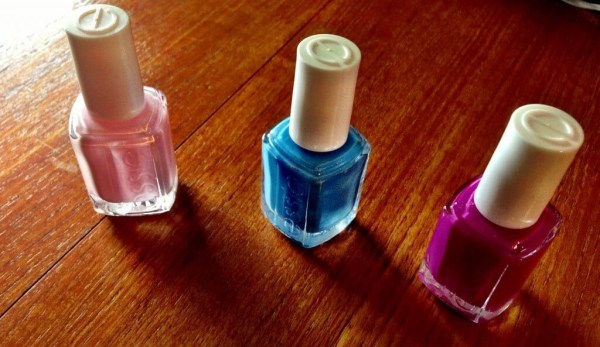 I received three Essie polishes: Fiji, Avenue Maintain, and The Girls Are Out. Fiji is an opaque creamy pale pink. Avenue Maintain is "a lovely parisian blue" and The Girls Are Out is a fuchsia peony sparkle. I'm not sure if these are really summery or more spring-y to me. I don't know if it really matters.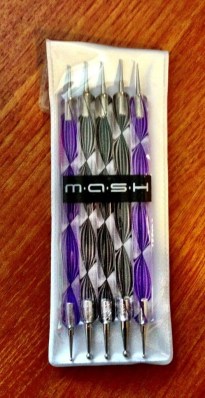 I also received a marbleizing dotting tool set in the BlackBox. I think the marbleizing refers to the pattern on the tools (which is cool) and not to what you do with them? I'm not really sure.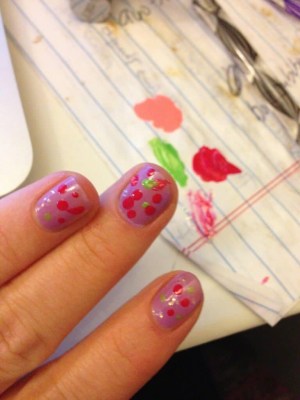 I had never done ANY sort of nail art ever. I would say that my color sensibilities the other night were terrible (it kinda looks like someone puked on my nails). But I was able to pull off a random polka dotting look. I'm going to have to try different sizes like the confetti style in the photo. My kids were extremely happy with their polka dot nails (even though they smeared them immediately)!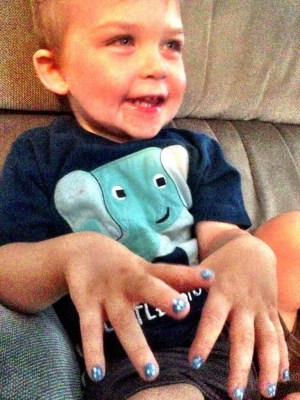 This morning I got an email offer from Cult Cosmetics to take a quick 6 question survey and was rewarded with 30% off nail art kits!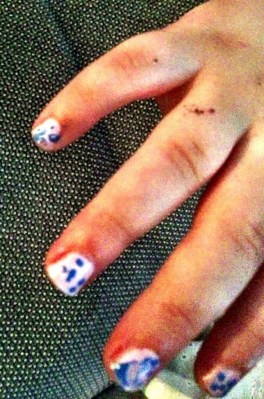 I loved getting a tool in this box and am going to experiment more with it!  One note – if you're overloaded on polish, just start doing nail art. I think it uses it up pretty fast if you're like me and pour huge globs on the paper.  If you want to get your own box or check them out, visit Cult Cosmetics Black Box!