Cloud 9 sent me the July Cloud 9 Sample Box for review. Thanks Cloud 9!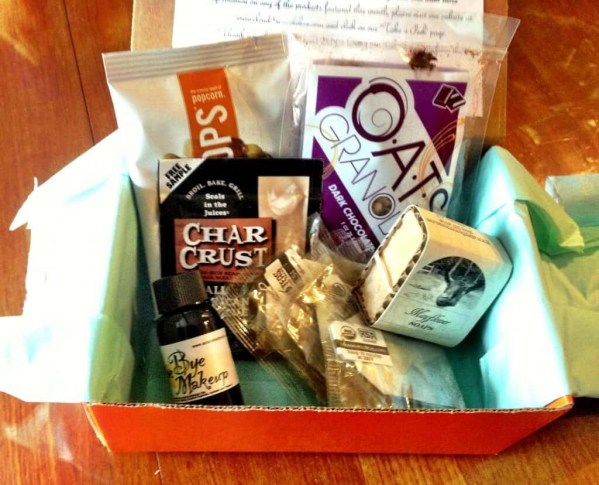 Cloud 9 Sample Box is a new independent sampling box with hand selected chocolates, beauty products and treats.  The box is designed to provide you with unique sampling opportunities not available in regular boxes.  Cloud 9 runs $21/month including shipping but you can save half off your first month with coupon code SAVE50!
Cloud 9 arrives in a bright orange box and you definitely know it's here!  I liked the unique color scheme.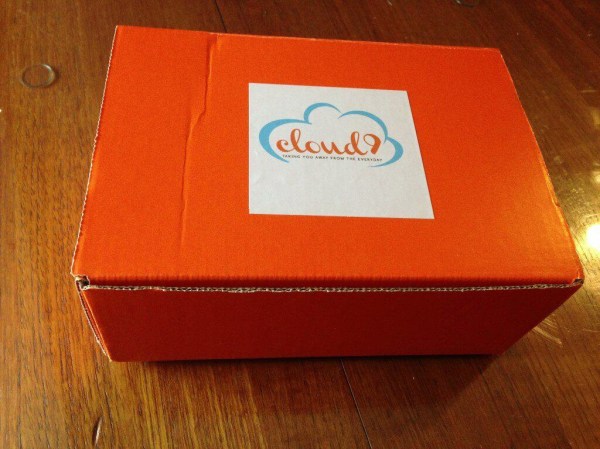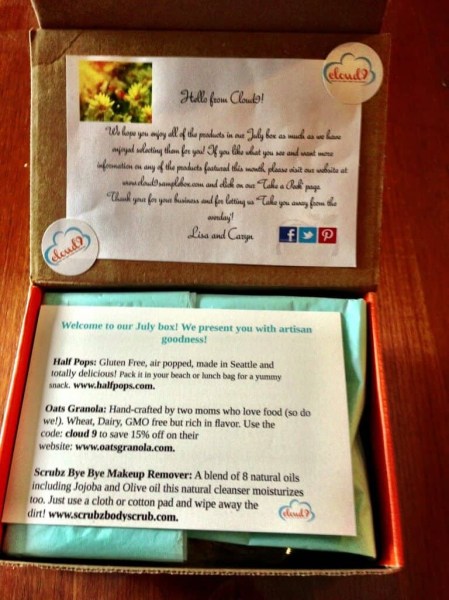 It has an information card with all the information on the products as well as the producer websites and coupons. Since Cloud 9 is introducing you to new artisan products you definitely want to know where to find them online as it may be difficult locally.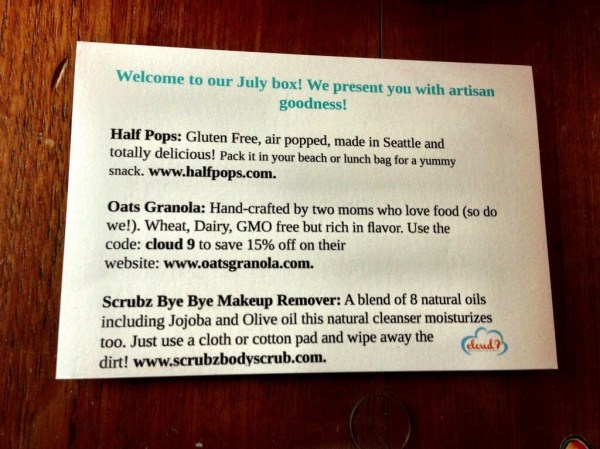 July Cloud 9 Subscription Box Review
Half-Pops Popcorn Natural Aged White Cheddar – I had soooo wanted to try these so I was glad to see it in the Cloud 9 box! It's… half-popped popcorn! Cool. This is an artisan snack that has 'less fluff and more flavor' and is gluten-free. The Half-Pops I received were cheese flavored. This was a totally unique snack for us! It turned out to be not to my taste but I know that most people are crazy about these (I don't like eating the kernels either – I must be weird!). $1 and from Seattle.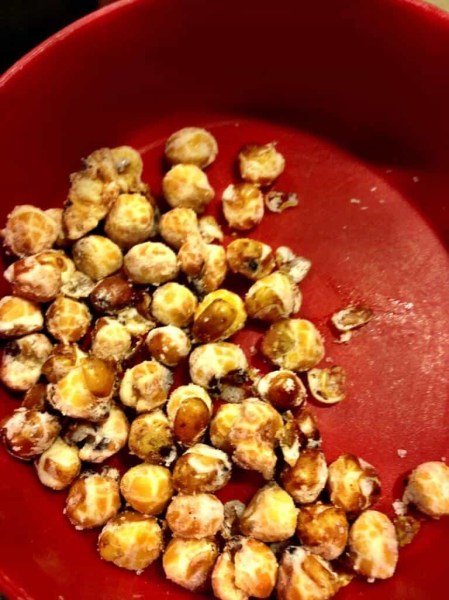 Char Crust All American BBQ spice rub – I'm going to use this on a burger! I'm so predictable because I say this about every spice rub I get, but I really do use them on burgers.I'm going through an I-only-eat-hamburgers-phase and it's called "I'm in my thirties and I can do whatever I want." $1 and from Chicago.
Oats Granola with Dark Chocolate – Usually I get tired of granola in subscription boxes but I actually haven't seen any in a while, and we loved this granola. It was delicious and a great pick. I was surprised to find it was dairy free! Also I thought I was going to hate it because it has espresso in it, but that wasn't true at all. I thought this was great granola! $1 and from Connecticut.
I just loved finding two hand-wrapped presents in my box. It made me feel special and totally made me smile!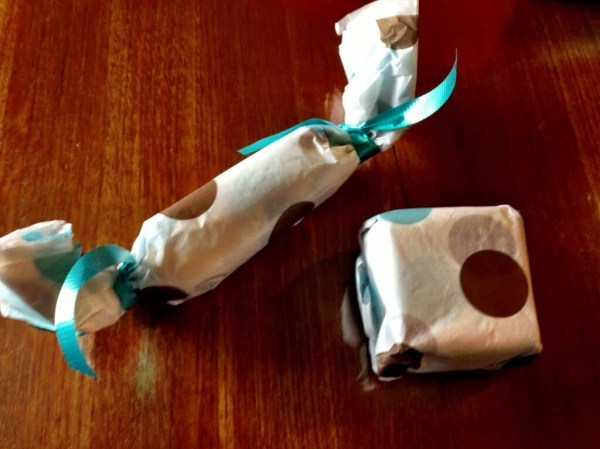 Scrubz Bye Bye Makeup Remover – This is a blend of 8 natural oils and that's it! I loved that. I used it immediately to remove sunscreen from my face and it worked great and was totally soothing. I was impressed with this non-drying cleanser. $3 and from New York.
Mayflower Soaps Goats Milk Soap – This is made with goat's milk and coconut oil and mine was scented almond. My husband stole this from me. Oh well. We wouldn't have seen it outside of this box. $5 and from Connecticut.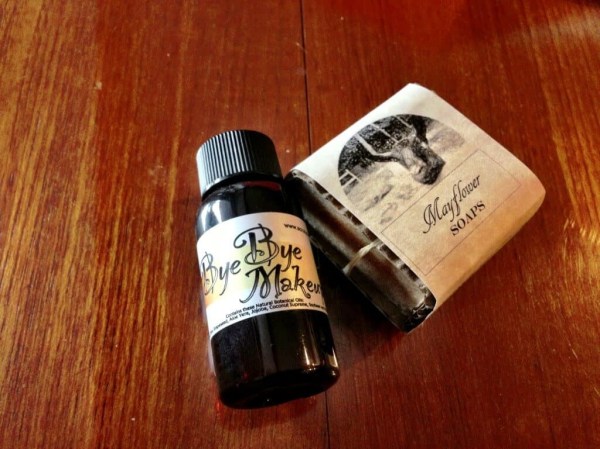 ECO TEAS Tulsi Tea – This is fair trade organic tea and GMO free. Tulsi is an ayurvedic remedy and this was a first for me in a box! It's caffeine free too! $1 and from Oregon.
Overall the value of the box was a little less than the list price, but that's typical of an independently curated box. Part of the value is in the curation and discovering independently produced products from all over the country that you wouldn't otherwise find. I enjoyed the box and it introduced me to some new artisan producers, so I was happy with Cloud 9! It was a fun box and I loved having presents to open! You can try Cloud 9 for fifty percent off by using coupon code SAVE50.I recommend giving it a shot and look forward to seeing the August box!