In a digital age where connections are just a click away, there's something undeniably magical about receiving heartfelt mail with a personal touch. There's a unique joy in discovering a beautifully crafted letter or a handwritten message from loved ones, especially during those cherished moments like birthdays and anniversaries. It's a timeless gesture that conveys how deeply you care for someone and leaves a lasting impression that no virtual message can replicate. So, let's celebrate the power of meaningful connections and embark on a journey of heartfelt expressions with the best greeting card subscription boxes!
Show More (1 items)
Sometimes, it's the simplest gestures that touch the deepest parts of our hearts. Cultivate the beautiful habit of sending love to your cherished friends and family through delightful DIY, write-your-own, and personalized greeting card subscriptions. From the comfort of your own home, everything you need to craft heartwarming messages will be conveniently delivered right to your doorstep!
Explore our list and discover the best greeting card subscription boxes that will equip you with the materials and cards needed to send those touching messages that brighten someone's day. Let love and creativity flow freely as you embark on a journey of spreading warmth, one card at a time!
The Best Greeting Card Subscription Boxes!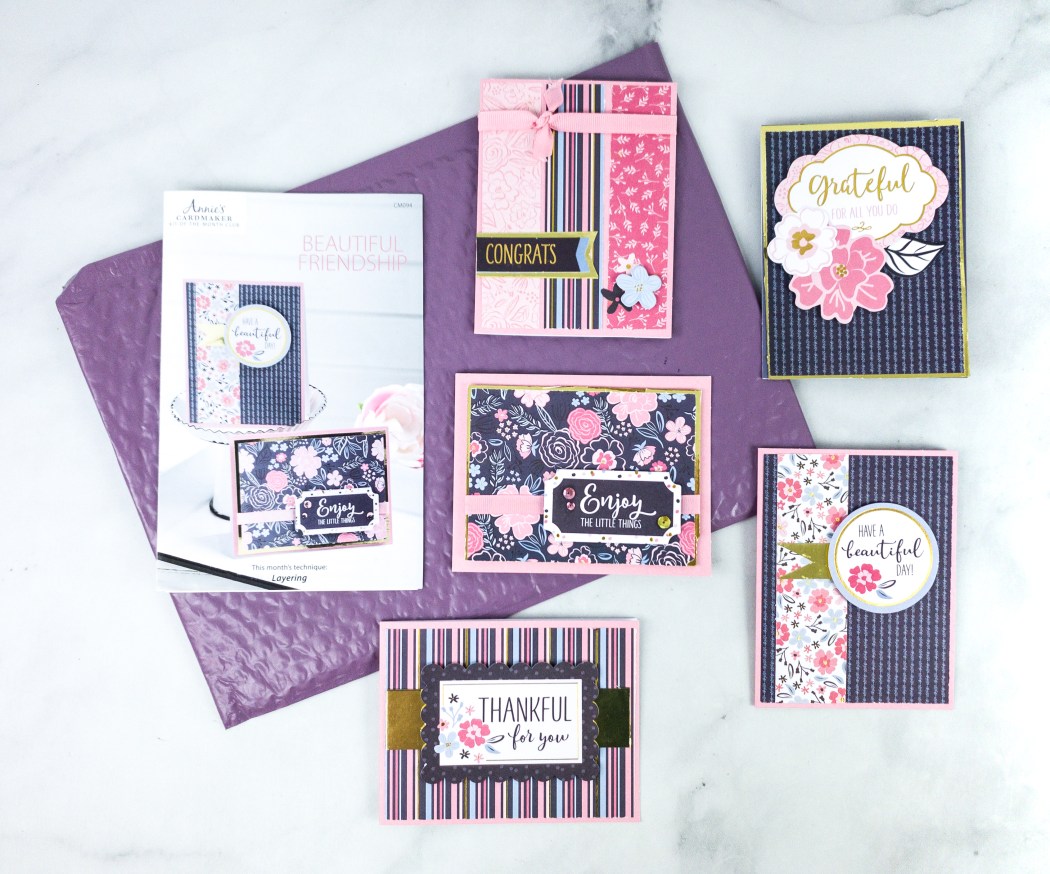 Image from: our review
Why We Love It: Annie's CardMaker Kit-of-the-Month Club is the kind of subscription you need for creating greeting cards the way you want them to be! Boxes are filled with a variety of supplies to create 8-10 beautifully crafted greeting cards. It includes envelopes, specialty papers, ribbons, stamps, embellishments, and tons of decorative accessories. Monthly packages are also themed differently, some of which are about birthdays, holidays, get-well-soon, and more! You'll also get access to online tutorials at every stage of the project to help you create beautiful cards without the hassle.
Deal: Get 50% off your first month's kit on any clubs! Use coupon code SHARE50.
---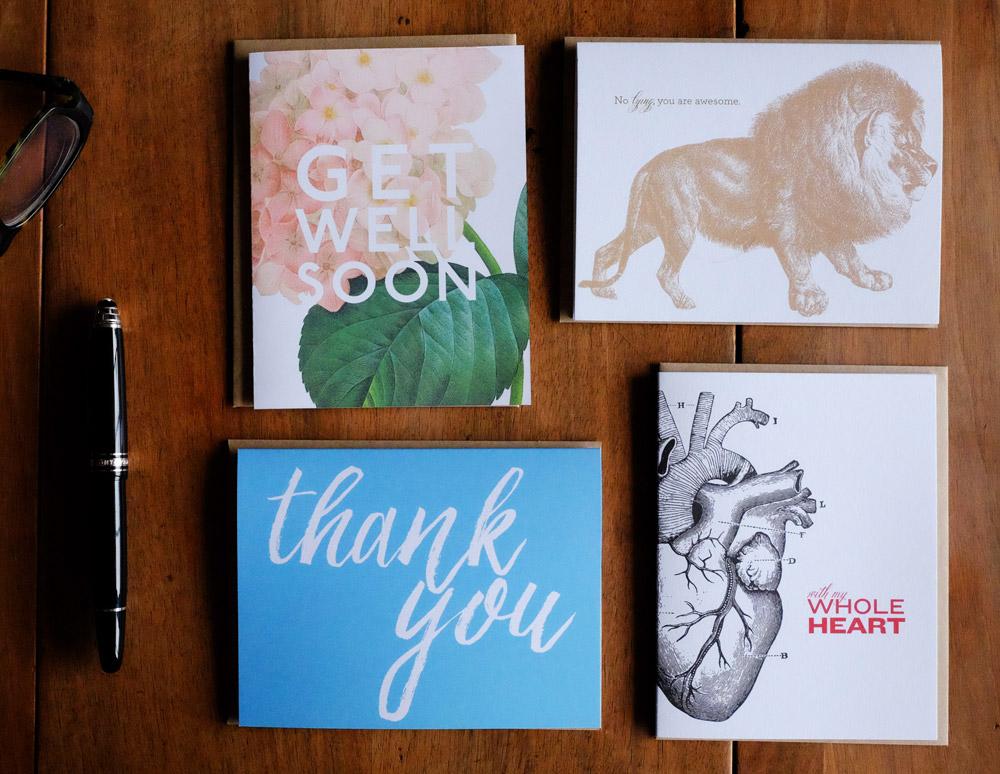 Image from: Lost Art Stationary
Why We Love It: Lost Art Stationery lets you take a moment to send a letter to your loved ones, especially on special occasions. Boxes contain four unique greeting cards, along with four stamps. It ships monthly and is delivered straight to your doorstep, so there's no need to rush to the store. The designs are exclusive and not easily found on retail shelves. Each card comes with matching envelopes, so you can tuck them in and mail them!
---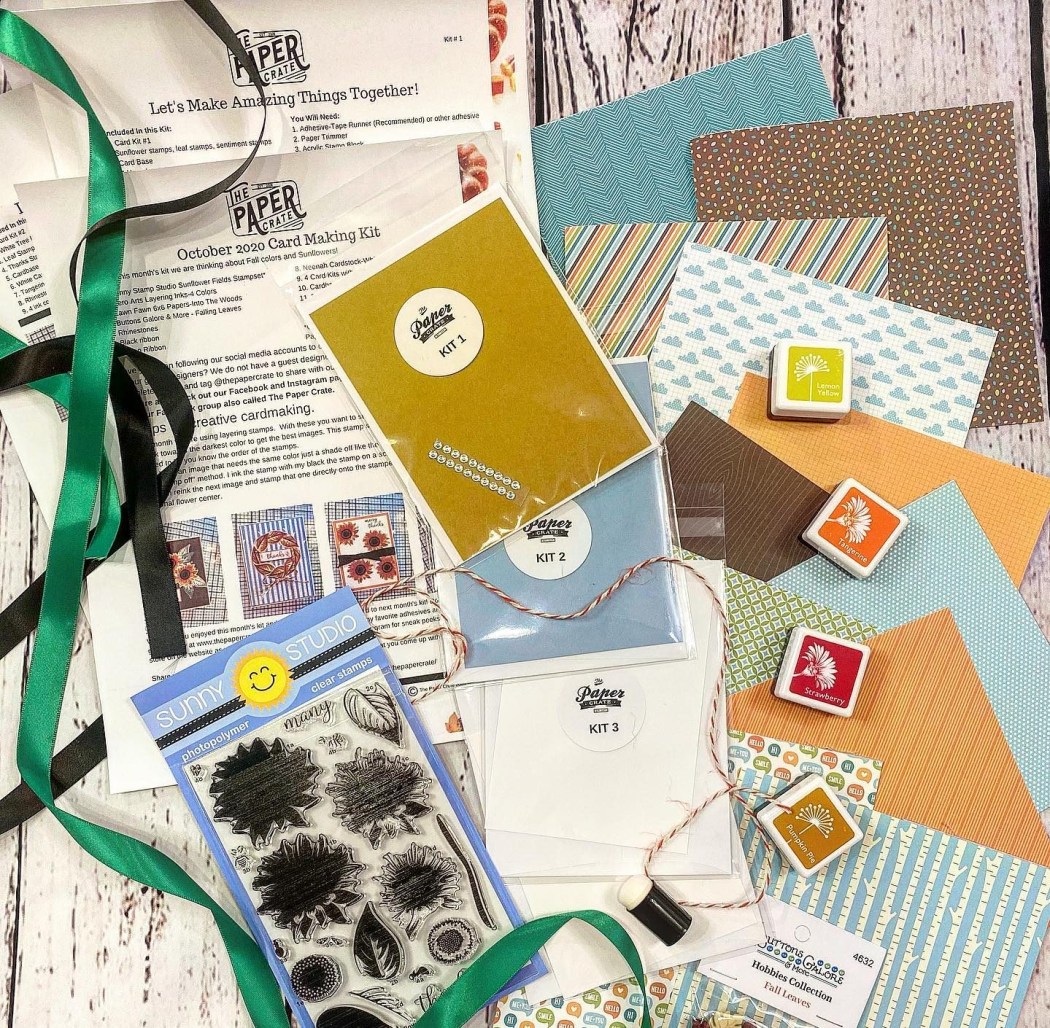 Image from: The Paper Crate - Card Making Kit
Why We Love It: There's nothing like receiving a handcrafted card, and The Paper Crate – Card Making Kit can help you make cards to send to loved ones. This subscription sends a box with card-making kits, making it hassle-free for you to craft four unique greeting cards. It comes with everything you'll need to get started, including a stamp set, embellishments, tools, instructions, and lots of accessories. Also, some boxes come with a special gift! You'll not only be learning new card-making techniques, but you'll also send warmth with handmade cards.
---
Image from: our review
Why We Love It: Nicely Noted is a greeting card subscription that ships monthly. It includes three different handmade letterpress cards from small and independent printers, allowing them the opportunity to showcase their work to a large audience. The box also comes with an insert featuring the artists behind each one. Cards are paired with envelopes to seal them in and stamps, so you don't have to run to the post office. It's a great way to send love to someone dear to your heart.
Deal: Save 20% off your first box! Use coupon code NICE20 .
---
Image from: Simon Says Stamp Card Kit
Why We Love It: Simon Says Stamp Card Kit offers a variety of supplies to take on your card-making adventure. Boxes contain a variety of supplies to help you create greeting cards to send to family and friends. Such items include stickers, stamps, specialty papers, envelopes, and more embellishments. They'll also send you an email with at least six creative ideas for using the materials in your kit. No need for trips to the store, because everything will be delivered to your door!
---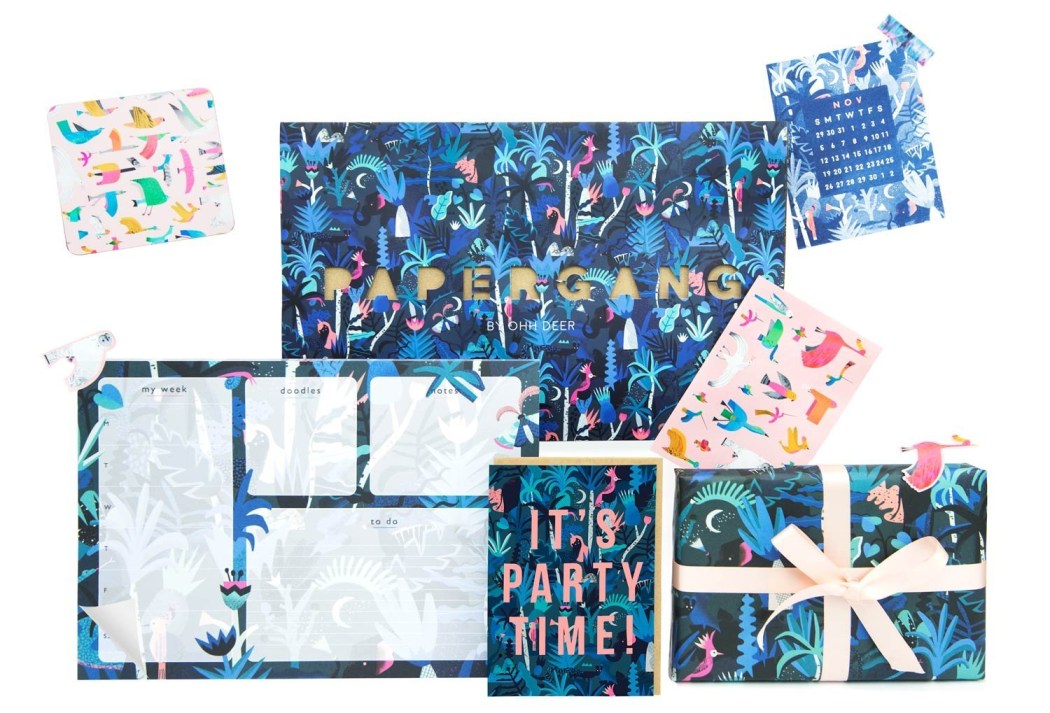 Image from: papergang
Why We Love It: With papergang, you'll fall in love with beautifully crafted goodies each month. This subscription sends you a box containing fun and cute paper supplies in collaboration with different artists. It includes 5-8 items like cards, notebooks, art prints, stationery, desk accessories, and more exclusive goodies, all valued between £20-40. Boxes are designed differently every month, making it more exciting to receive and open one. No repeats! And for every four boxes they sell, they help plant trees.
Deal: Save 20% on your first box! Use coupon code FIRST20.
---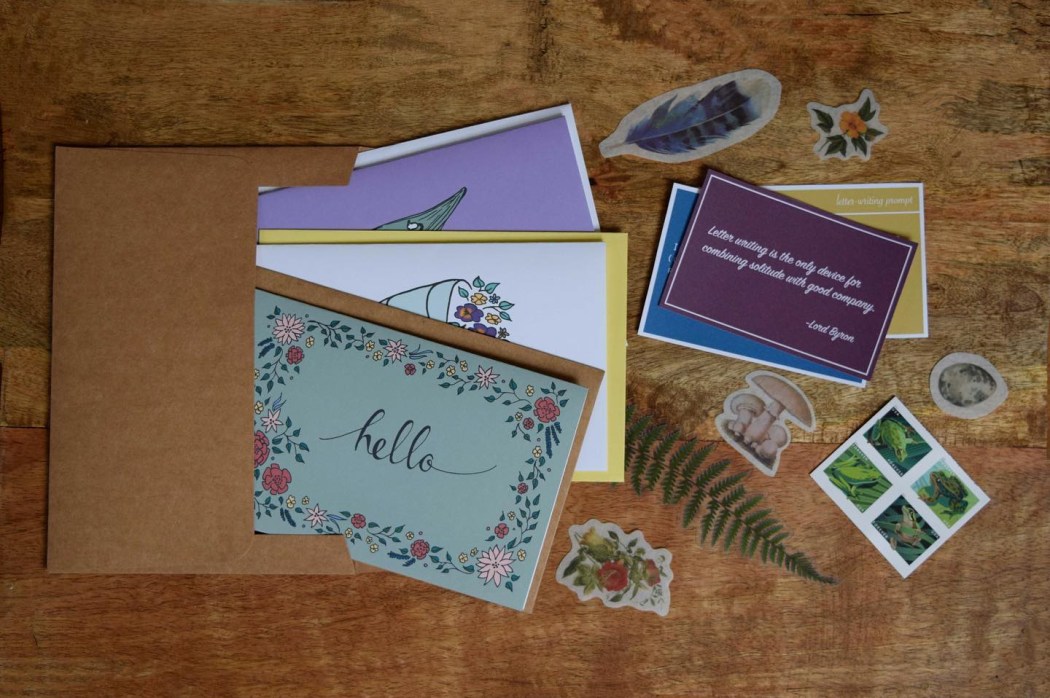 Image from: Irresistible Envelope
Why We Love It: Never miss out on important events because Irresistible Envelope can help you remember such things! Monthly boxes are filled with handmade greeting cards, stationery items, and inspiration to stay connected to loved ones. Choose from: Correspondence on the Run, which includes 3-5  greeting cards, envelopes, stamps, and 1-2 stationery items; Staying in Touch, which contains 5-7 greeting cards, stamps, envelopes, and 3-5 stationery items; and The Greeting Card Assistant, which comes with 7-10 greeting cards, envelopes, stamps, and 4-6 stationery items. So, if you don't want to miss any occasion, this subscription is a must-have!
---
There you have it, the best greeting card subscription boxes! Which of them will you get?
Take some time to check out all of our best subscription boxes in every category!