You can send greetings, notes of love and care to your loved ones who live far, or say hi and hello to friends you haven't seen in a while with ready-made, DIY, or personalized greeting cards! There are lots of subscription boxes that offer them, and you can choose whether you want to make or customize your own, or have something that's already been made and even has a message written on it, all you need is to sign with your name and send it! For DIY cards, some boxes provide blank cards and all the materials you'll need to decorate it, according to the occasion. There are also craft boxes that include materials that you can use to make your own, and these are the best kind of greeting cards as you will be able to design it yourself and include whatever you want in it, to make the receiver feel your presence even just by looking or touching the card, they will feel your love and care strongly from the looks of it! There are seasonal or Holiday cards that are already made, and ones where there are already cute messages or pre-written notes. These are the types of cards that are perfect for busy people but still want to send their loved ones greetings not via electronic means or online.
Here's our list of the best greeting card subscriptions! Don't forget to hit the heart button at the top of this post to save it for later so you can try more boxes on the list!
Every month you'll get everything you need to make 8-10 beautiful, handcrafted cards at a fraction of the store-bought price. You supply the basics like scissors, glue and ink, and Annie's provides the rest -- items like: Double-sided card stock, Exclusive patterned papers, Card-stock frames, Envelopes, Die-cut sheet, Epoxy stickers, Mailing labels, Acrylic stamps, Silver brads, Rhinestone brads, Ribbon and more!
Price: Subscription monthly is $19.99 plus $5.95 postage & processing ($6.95 in Canada)
Deal: Get 50% off your first month's kit on any clubs! Use coupon code HELLO.
---
Order your monthly subscription of 4 greeting cards and 1 colored pen. Receive your box with a birthday card, thank-you card, blank card, holiday card, and color coordinated pen. Start writing letters and surprise your family and friends with cheerful greetings found in their mailbox instead of their inbox.
Price: Month to month subscription is $25.
---
Receive three, absolutely gorgeous, originally designed greeting cards each month or you can have them sent to someone you care about! Only the highest quality elements are used in the cards!
Price: Box costs $13.95 per month.
Deal: Get 15% off and free earrings or card with new subscription. Use coupon code JENNYBELLE. Available for a limited time only.
---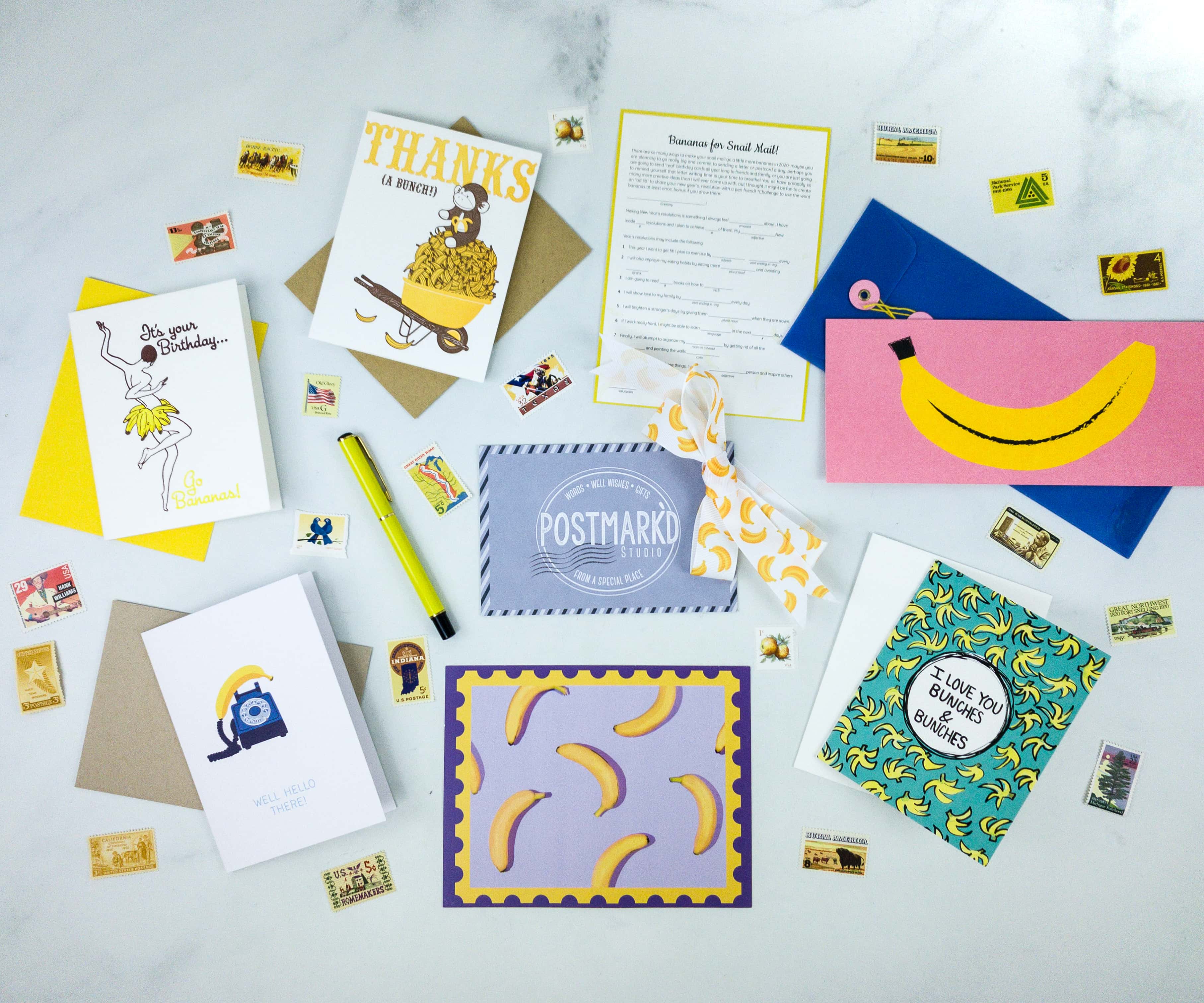 Making an effort to practice simple kindness will never go out of style, and Postmark'd Studio makes it easy to show you care. Each subscription comes with a monthly delivery of 4 handcrafted artisanal cards, 1 postcard, postage and a fun artsy doodad. All are crafted, curated, and packaged thematically with the creative finds you'll use to show you care. Postmark'd Studio provides a beautiful, simple way to connect with the ones you love.
Price: 1 month subscription is $25, with savings for longer plans!
Deal: Get 40% off or $10 off your first box when you sign up for a 3-month subscription. Use coupon code HS404ME. Valid to new members only.
---
Tiramisu Paperie is bringing you a stationery subscription box that is perfect for those who want to write more and text less. Our cards are sweet and salty for those moments when we need to life someone up. Tiramisu means exactly that "a little pick me up", so we filled this box to do exactly that.
Price: Receive your sweet and sassy stationary subscription box monthly for $35.
Deal: Get 20% off your first subscription! Use coupon code FIRST20.
---
You'll receive five handmade greeting cards to send to your families and friends. Get two birthday cards, two themed cards (Ex., Thank You, Thinking of You, Congratulations) and one special holiday card (Ex. Mother's Day, Valentine's Day). You'll also receive five envelopes and five first class stamps. Occasionally comes with other surprises too!
Price: Get your handmade greeting card subscription for $24.99 per month.
---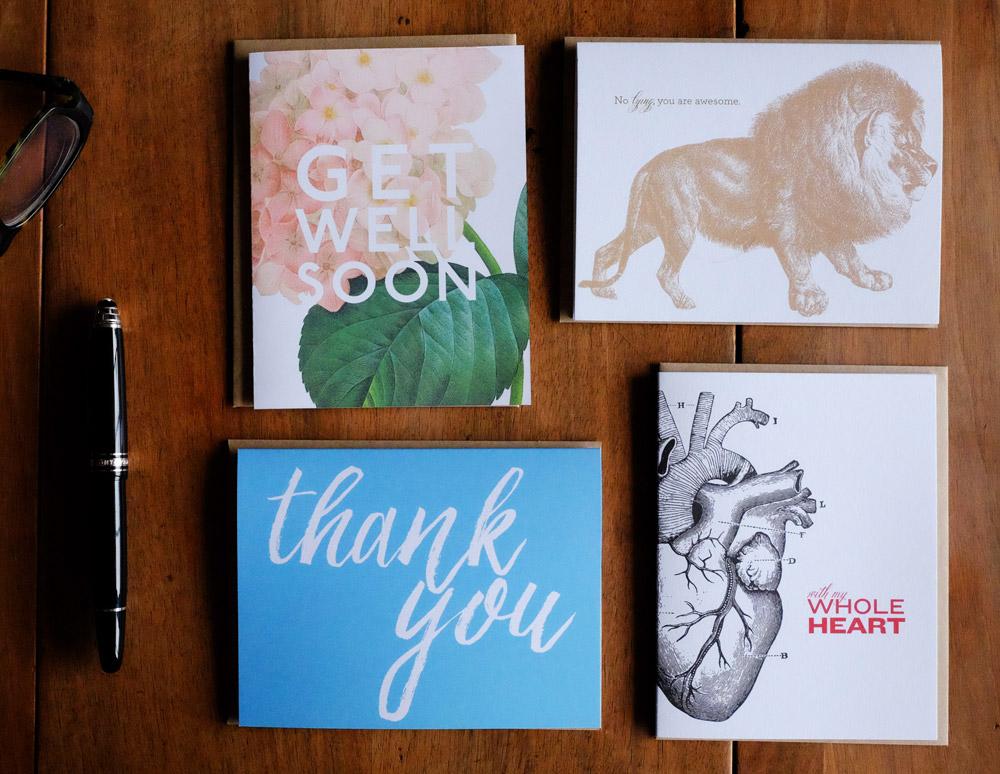 If convenience keeps you from sending a greeting card to those who are special in your life, we're here for you. Every month you will receive 4 cards + 4 stamps to help you send a special note to those important in your life. Stand out from the crowd, take a moment, write a note, send it in the mail.
Price: Receive 4 cards and stamps monthly for $20.
---
Each monthly box contains kits to make four original & uniquely designed cards including a stamp set, embellishments, instructions and a variety of items to complete your cards. Some boxes will include a special surprise. You will learn new techniques as you master your card making craft. Makes a great gift for the crafter in your life!
Price: Get their monthly card maker kit for $25.99.
---

Nicely Noted delivers a curated collection of letterpress cards and stamps to make it easy to send handwritten notes. We work with small, independent printers from across the U.S. to help you discover new makers and to make sure you always have the perfect card on hand.
Price: Select you subscription Plan: Monthly- $20 and Yearly- $220 (save $20)
Deal: Save 20% off your first box! Use coupon code NICE20 .
---
We want to delight you in receiving our hand selected treasures! Experienced card makers have carefully chosen each product to coordinate and inspire us on a card making journey. Each kit includes a wide variety of supplies--enough to keep you creating for hours! You'll also receive an email with at least 6 project ideas using the items in the kit. All of this right to your doorstep every single month.
Price: Box costs $29.99 a month.
---
A dang rad subscription that includes exclusively-designed goodness to help celebrate the little things and holidays in the cutest and easiest way possible. (Days like National Donut Day are a big deal around here!) Rad Mail is meant to be used, gifted, and consumed leaving you ready and excited for the next month's kit. Rad Mail always includes on 8x10 print, a handful of ridiculously fun cards, and extra goodies like notepads, cupcake toppers, stickers, banners, etc.
Price: Monthly $25, 6 Months $138 (save $12) and 12 Months $228 (save $72)
Deal: Get $5 off on your first box! Use coupon code HELLORADMAIL.
---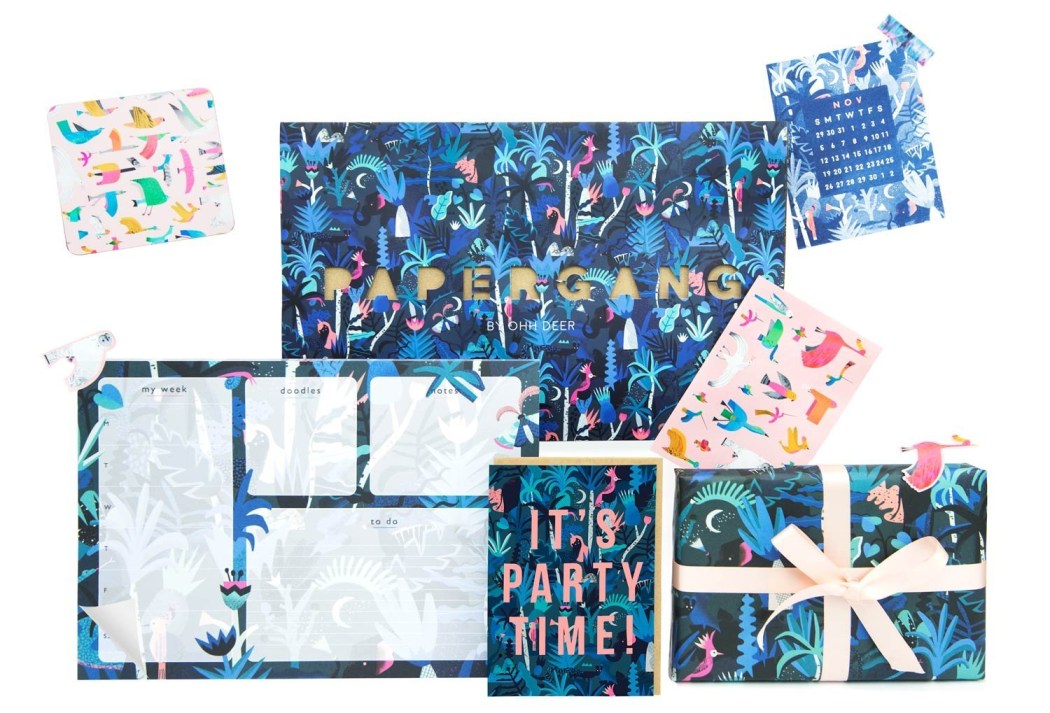 Are you in love with stationery like us at Ohh Deer? If so then the Papergang will be perfect for you. Priced at just £9.95 a month + regional shipping, you'll get beautiful desk accessories including the likes of greeting cards, notebooks, pens / pencils, art prints and any potentially lots of other awesomeness! Great news - we ship worldwide!
Price: Monthly subscription is $13.07.
Deal: Save 20% on your first box! Use coupon code FIRST20.
---
There you have it, the best greeting card subscription boxes! Which of them will you get?
Don't forget to check out all of our best subscription boxes in every category!
Say Hello to More Stationery and Gift Ideas Subscription Boxes!