Spot and Tango has a huge Cyber Monday sale for new subscribers to their premium dog food subscription! Pamper your furry friend with Spot & Tango's exclusive deals. Elevate your pup's dining experience with wholesome and personalized dog food delivered to your door. Spot & Tango's commitment to quality ingredients ensures each meal is crafted for your dog's health and happiness. From tasty recipes to customized meal plans, each delivery is a celebration of tail-wagging delight. Cyber Monday savings make it the perfect time to upgrade your pup's dining experience or gift the joy of gourmet meals to a canine companion. Choose Spot & Tango for a treat-filled holiday season, turning this Cyber Monday into a celebration of canine cuisine and furry friendship.
Get 50% off on all trial orders! Plus 1 FREE bag of Chicken Bites dog snacks! Just use this link to get started!
Shop Cyber Monday at Spot and Tango!
Spot and Tango's dog food subscription is available in fresh and freeze-dried varieties. Spot and Tango delivers human-grade dog food – no artificial additives, preservatives, or fillers. Human-grade meals are delivered directly to your door on a schedule to ensure you won't run out! Portions depend on your dog's profile, including their weight, breed, and activity level.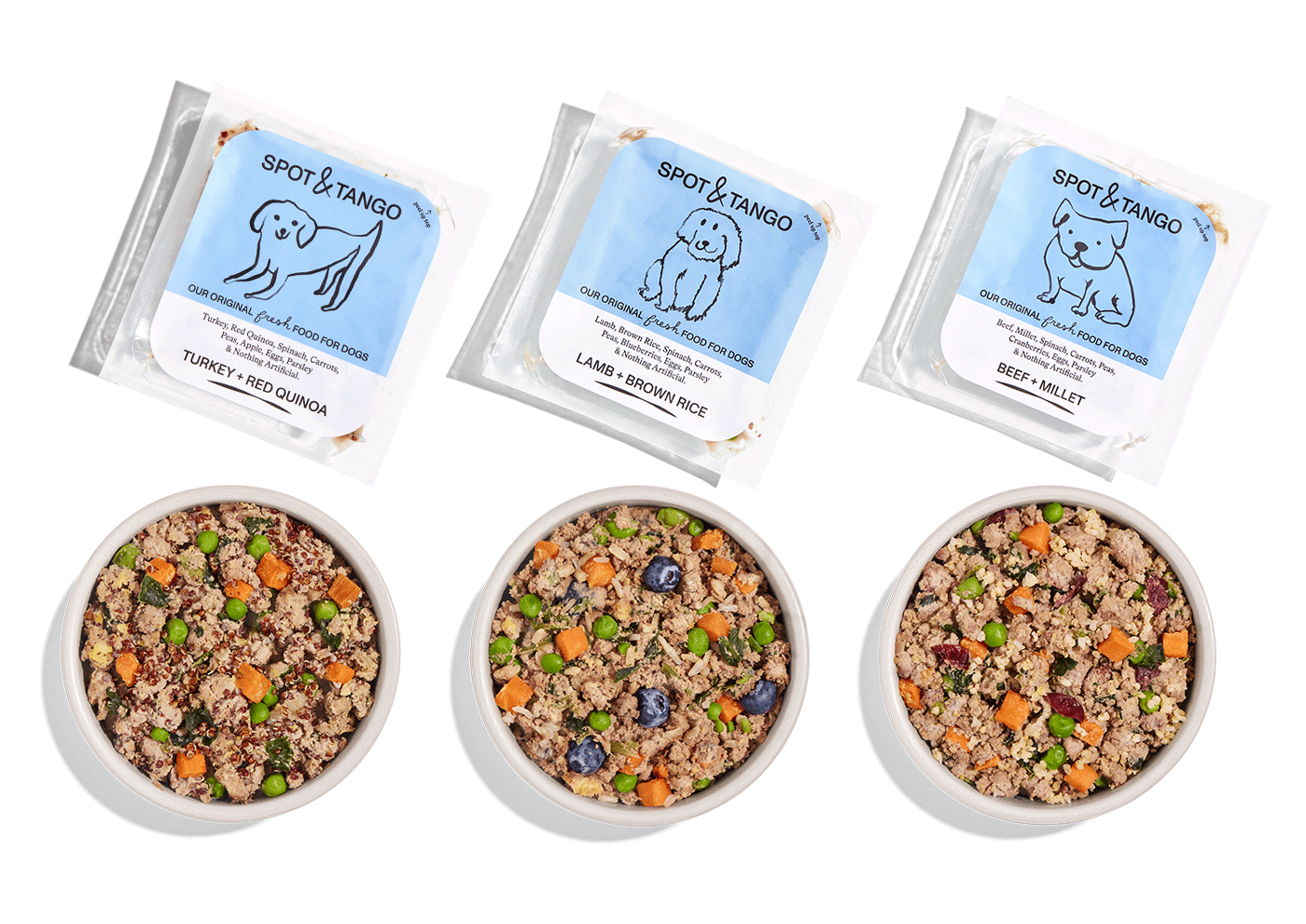 Shop Cyber Monday at Spot and Tango!
Their fresh dog food is cooked in small batches each week using whole ingredients. Just keep them in the refrigerator and defrost before serving! Currently, there are 3 Fresh Recipes available: Turkey & Red Quinoa, Beef & Millet, and Lamb & Brown Rice. Meanwhile, UnKibble is made with fresh ingredients and then dried for your convenience. Your pup will still get the benefits of a fresh diet, but there's no need for refrigeration. There are also 3 UnKibble Recipes to choose from: Cod & Salmon, Beef & Barley, and Chicken & Brown Rice.