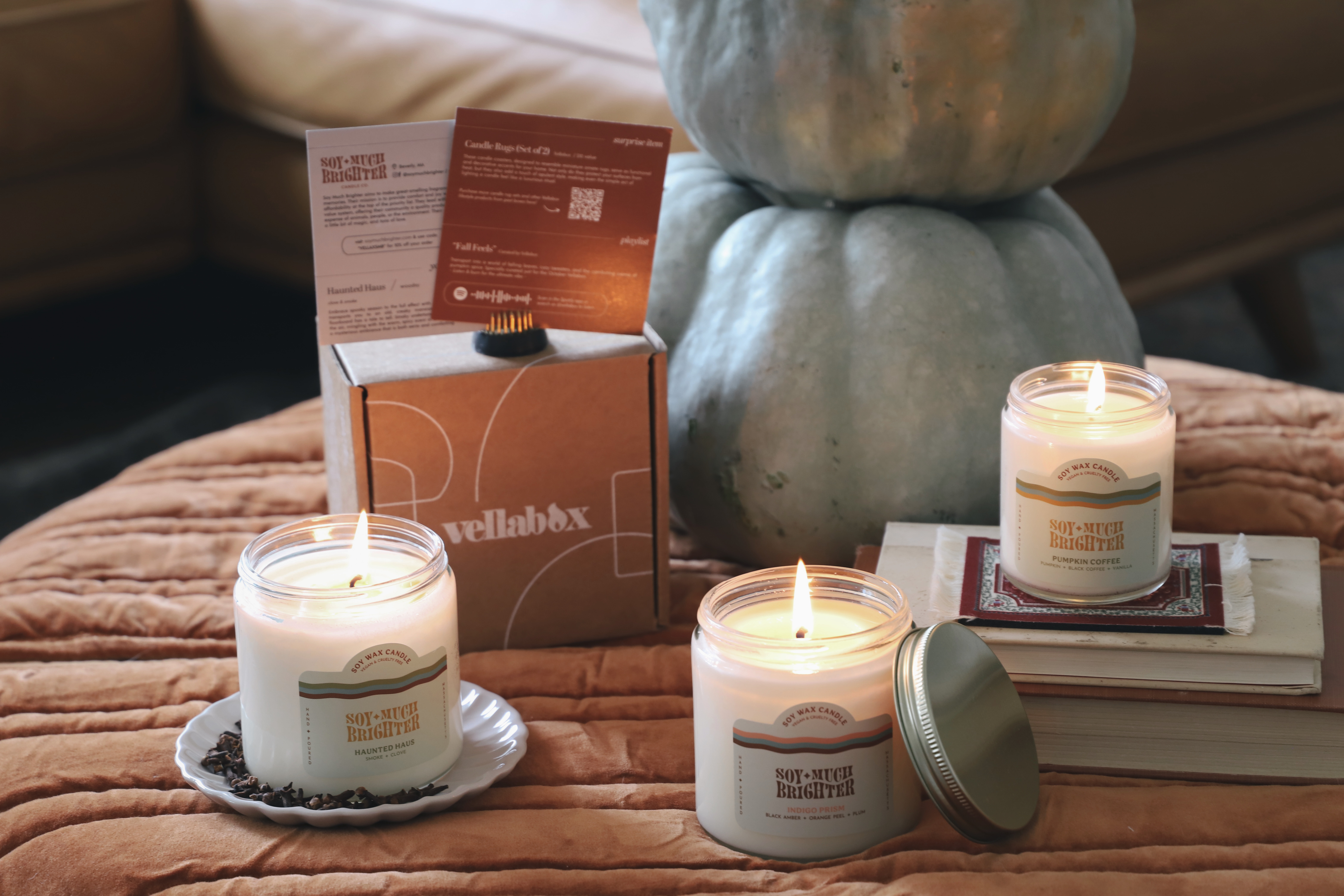 We have the full spoilers for the October 2023 Vellabox candle subscription box! Vellabox has 3 subscriptions for as low as $12 per month – you can choose from The Lucerna Box with a 4 oz candle monthly, The Ignis Box with an 8 oz candle monthly, and The Vivere Box with a 16 oz candle monthly. Each level receives the bonus lifestyle gift and includes free shipping. All subscribers will have the opportunity to customize their box to their scent preferences.
DEAL: Save 50% on your first box! Use coupon code HELLOSUB50
For this month, subscribers will receive Soy Much Brighter Candle Co. scents depending on their scent preferences!
Fall is in full swing, and so is our October box! These candles scream cozy in a box.
Here are the Vellabox October 2023 spoilers. Subscribers will level up their scent experience with one of these fragrances: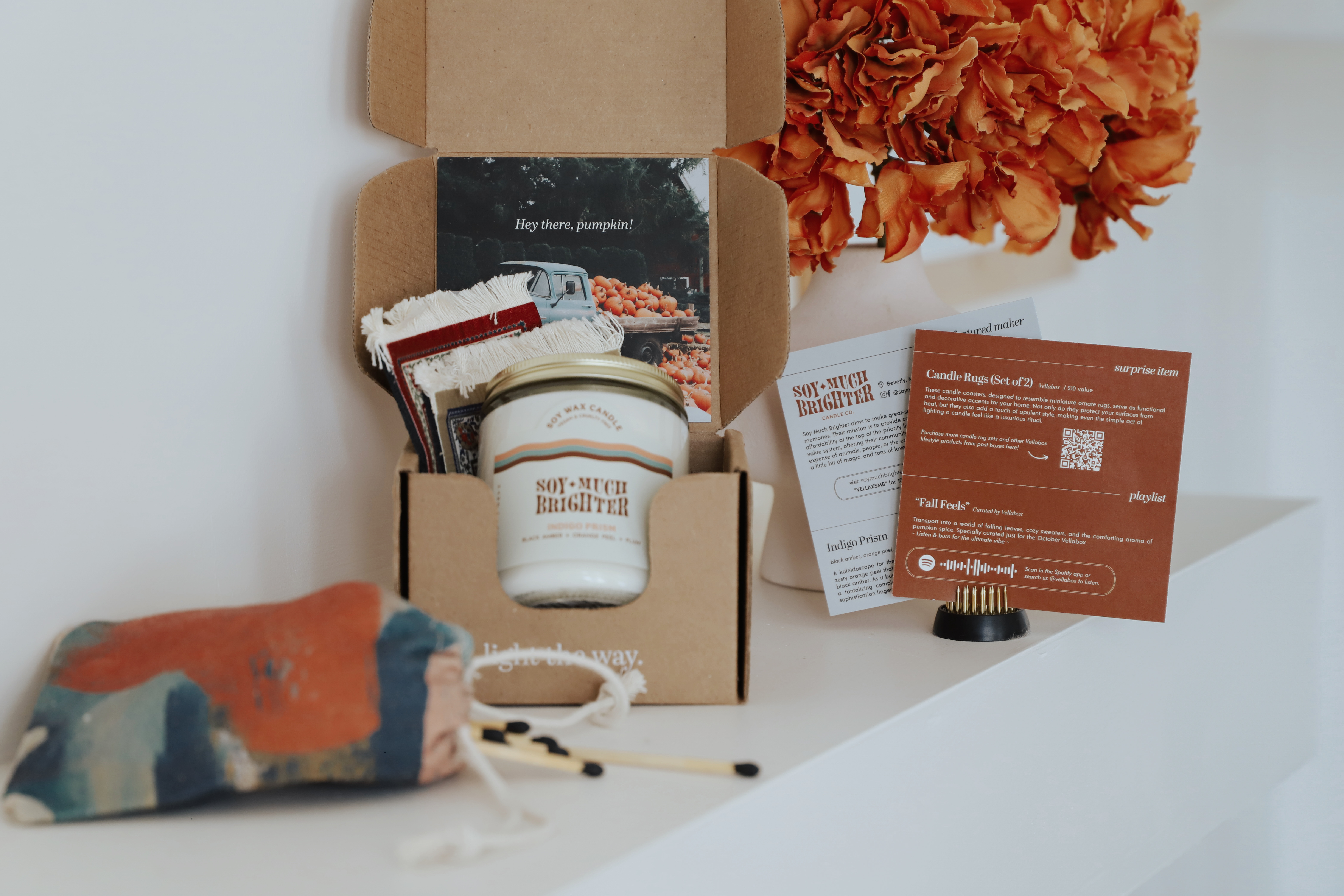 Haunted Haus | WOODSY: clove & smoke
Pumpkin Coffee | SWEET + SPICE: pumpkin, black coffee, vanilla
Indigo Prism | CITRUS + FRESH: black amber, orange peel, plum
This month's bonus gift is here to keep your the heat of your table! Along with their candle, subscribers will receive a Set of 2 Candle Rugs ($10 value)!
These candle coasters, designed to resemble miniature ornate rugs, serve as functional and decorative accents for your home. Not only do they protect your surfaces from heat, but they also add a touch of opulent style, making even the simple act of lighting a candle feel like a luxurious ritual.
Vellabox curates a seasonal selection of all-natural candles and sends them to your door every month. They work with different brands, but choose only the candles that are non-toxic, lead-free and hand-poured. No beeswax in order to stay as vegan as possible. Most of what you'll find in the box are soy, coconut, and vegetable based waxes. A surprise gift is also included in every package. Check our Vellabox reviews to find out more about this subscription!