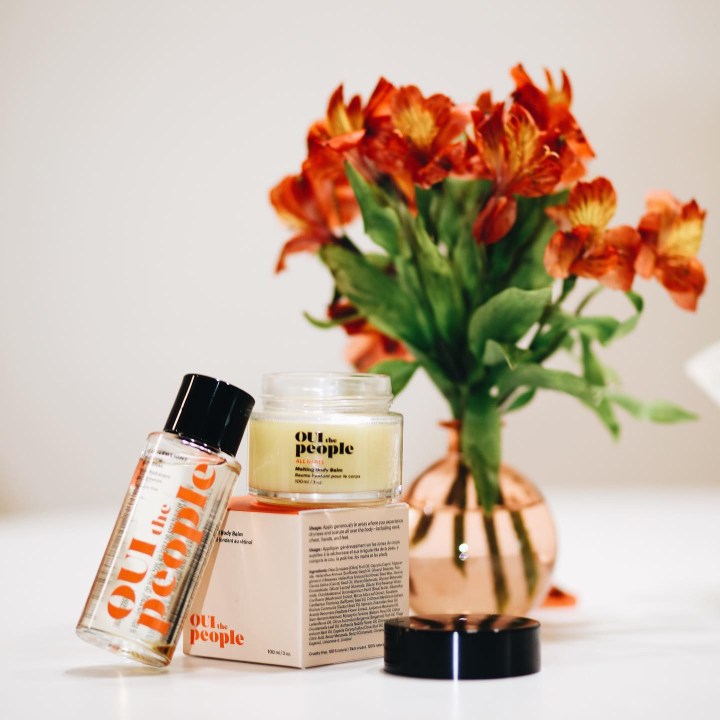 With countless body care products available in the market, it's refreshing to discover a brand that's all about celebrating your true self. OUI the People, a luxury shaving brand for ladies, specializes in high-end shaving products and body care solutions designed to make you feel comfortable and radiant in your own skin. It's all about empowering women to embrace their natural beauty and feel confident in every aspect of their lives.
While OUI the People's razors are for one-time purchases only, they offer an exceptional subscription service that covers both their high-quality blade refills and a range of luxurious body care products. This subscription ensures you never run out of the premium blades you need for a flawless shave and allows you to indulge in a continuous self-care ritual with their body care offerings. Subscribing not only saves you money but also simplifies your life, as these essentials are conveniently delivered to your doorstep. Imagine no longer having to remember to pick up refills at the store or compromising on the quality of your shave with dull blades!
Single-blade razors for the eco-conscious
OUI the People's razors are custom-engineered to deliver a closer, smoother shave. They gracefully remove hair at the skin's surface, sparing your skin and hair follicles from damage. With these razors, you won't need to apply excessive pressure, ensuring your skin remains irritation-free. Plus, they leave your skin feeling smoother with every use.
The secret behind their exceptional razors lies in the use of stainless steel, one of the most recycled materials on Earth. OUI the People's single-blade razors are made from this sustainable material, offering a durable and eco-friendly alternative to disposable plastic razors. To get blade refills, simply select the "subscribe and save" option when purchasing. You'll be billed according to the replenishment schedule you select, and the best part is that it's flexible and can be ended at any time if you wish.
Luxury beyond shaving
OUI the People also goes beyond razors, offering a range of luxurious body care products to empower you. Their lineup includes the Hydrating Body Gloss for a radiant glow and the Prebiotic Lotion for deep moisturization. The Resurfacing Body Serum gently exfoliates, while the Moisturizing Shave Gel-to-Milk provides a smooth shave with Vitamin C. You can also enjoy relaxation with their Bath Soak, promote circulation with the Cream Body Polish, and nourish your body with the Melting Body Balm. You have the option to subscribe to one or more of these products, so you'll never find yourself without your beloved skin-care essentials again.
OUI the People is for anyone who believes that true beauty radiates from within and that skincare should be about self-care, not conforming to unrealistic standards. Their products are designed to cater to all skin types and are a testament to the idea that feeling confident in your skin is the ultimate luxury.
We at Hello Subscription love to discover the most fun and unique subscription boxes and share them with our readers. Say Hello is a series of articles featuring up and coming subscriptions, as well as other interesting subscriptions that our readers might love!