The Pura Fall 2023 Collection is here – enjoy Pura fragrances that bring warm, comforting notes just in time for crisp weather ahead!
DEAL: Get 15% off your first order! Use this link and the coupon code HELLOSUB at checkout. You'll get FREE shipping with 2+ items in your order (that's one smart device and one fragrance) plus 20% off subscription items!
Here are the scents from this collection:
Blood Orange & Conifer from Anthropologie
Citrusy. Tantalizing. Spiced. Sparkling blood orange scent mingles with frosted herbs and woods to bring a unique, tantalizing element to this energizing and wintry fragrance. A bit of bergamot adds a zesty note, and spiced amber gives a little bit of heat, altogether creating a scent reminiscent of peeling an orange underneath the boughs of a majestic evergreen.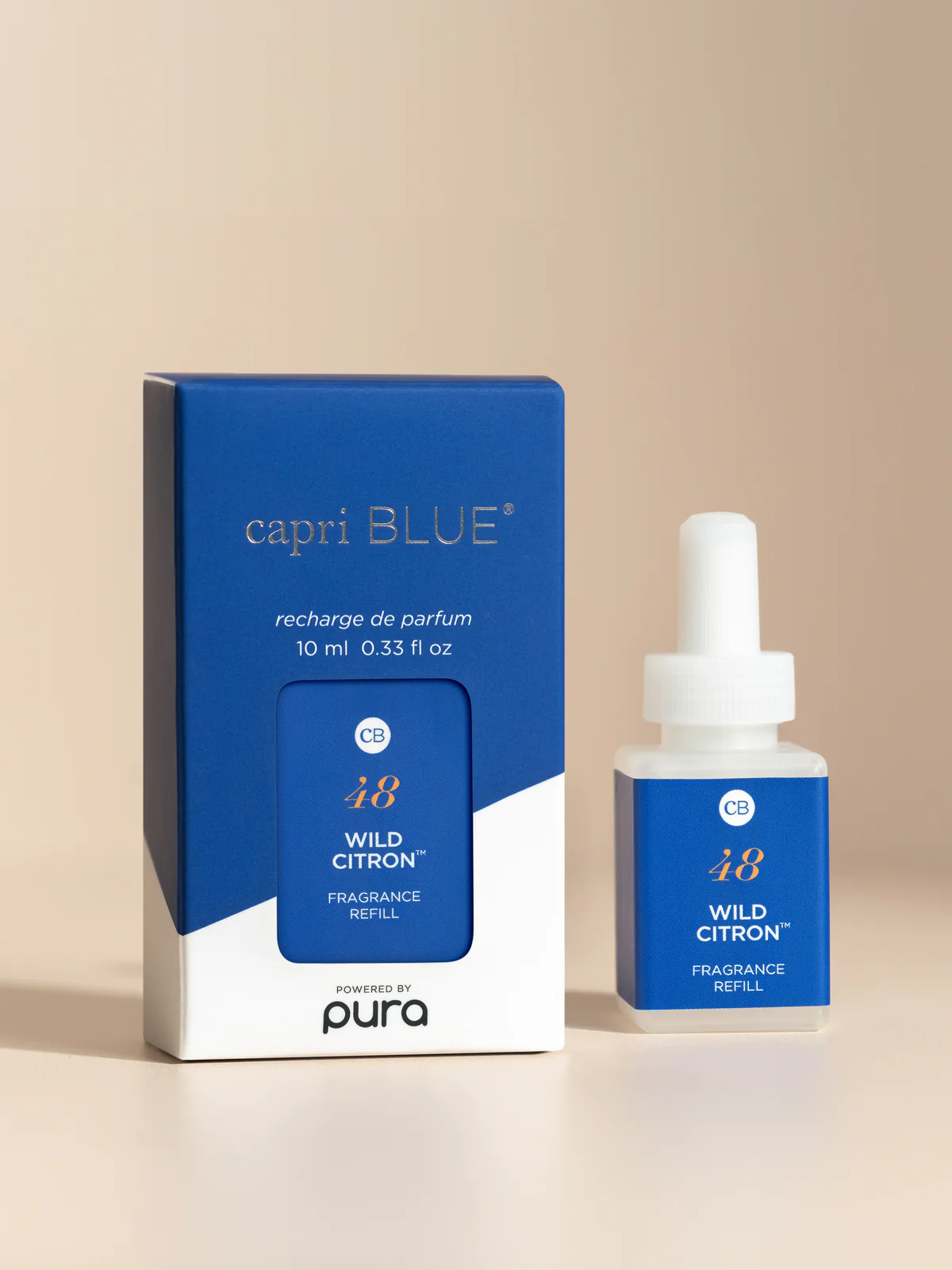 Cozy. Citrusy. Balanced. This scent packs a punch and awakens your senses as golden citron and lemon combine with floral amber blossom. Grounding bottom notes of cashmere woods bring balance to this citrusy lemon fragrance, adding a bit of fun and a lot of coziness to every space.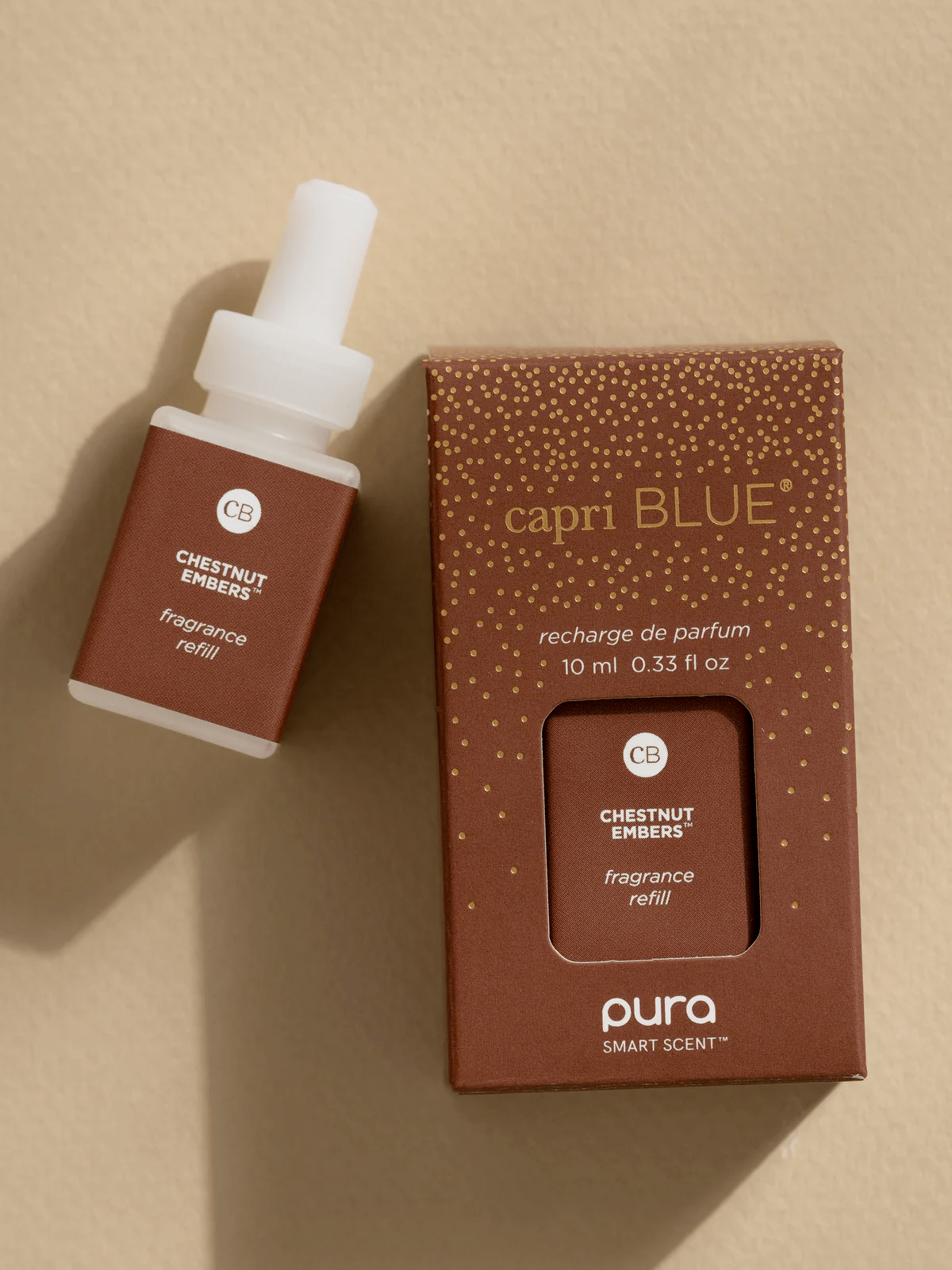 Chestnut Embers from Capri Blue
Nostalgic. Inviting. Woody. This woody fragrance is cozy and welcoming as bitter orange peel blends with charred chestnut's earthy base. Notes of ember musk flicker like memories around the heart of black cardamom and cade, giving a scent that settles in as roasted tonka beans intertwine with the warmth of charcoal and ember musk.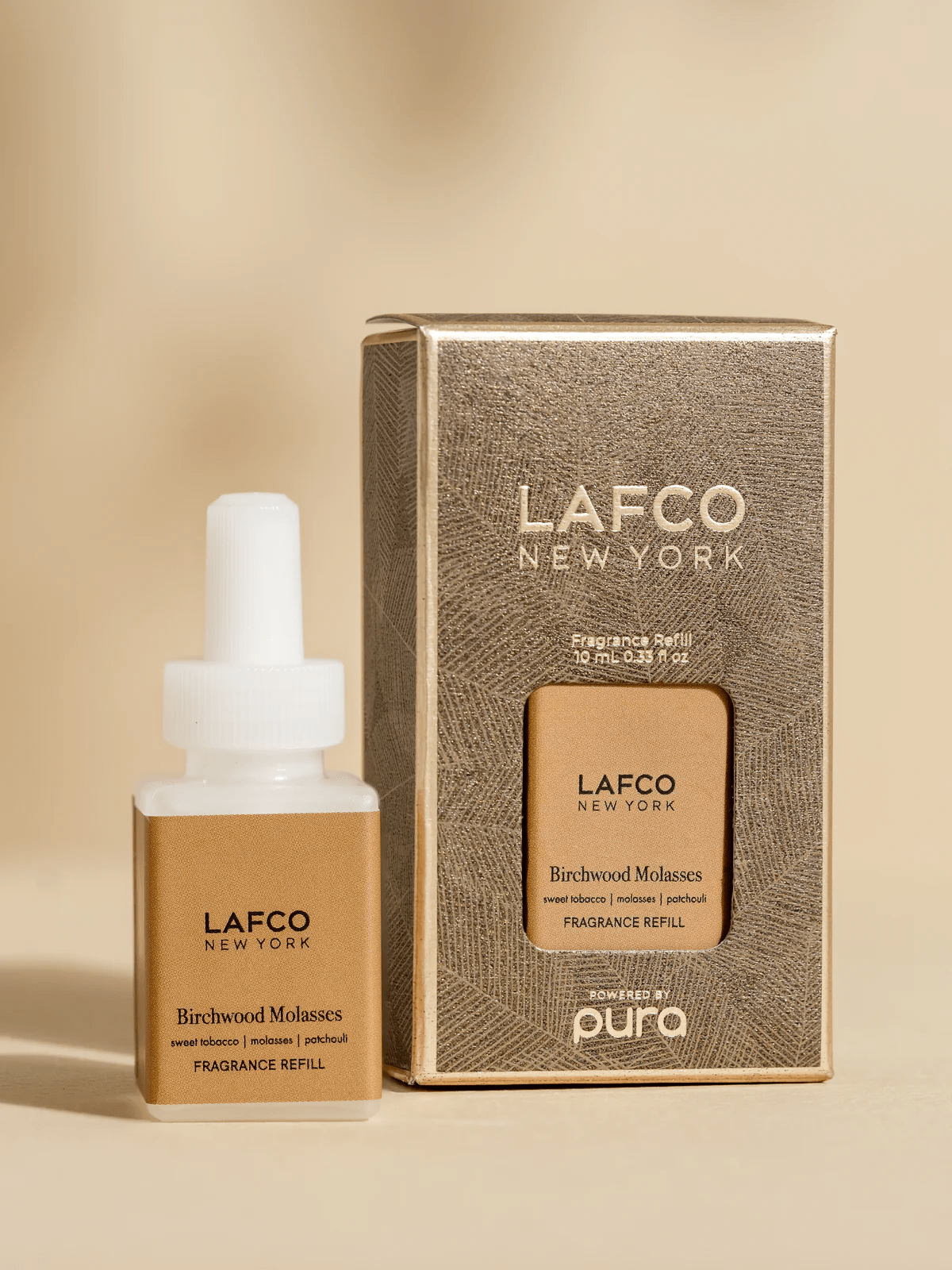 Luxurious. Cozy. Mysterious. Find yourself transported to a space of luxury and class. Balsamic cedar and rich, earthy tobacco blend with mandarin and bergamot for a balance of earthiness and zest. Warming notes of cardamom, nutmeg, and cumin bring a bit of mystery, altogether creating a scent that will have you feeling polished and refined.
Woody. Decadent. Comforting. Snowy season doesn't feel as cold with a fragrance that celebrates all things winter. A blend of roasted pinecone and cedarwood gives a comforting vibe that only a pine-filled forest can give. Caramelized vanilla adds a sweet touch, completing the fragrance in a way that makes you want to curl up by the fire on an icy winter night.
The Pura Smart Device is $44.99, and allows you to customize your scent experience with premium, designer grade home fragrances from the convenience of your smartphone. The fragrances are non-messy, and pet and kid friendly! The diffuser holds two fragrances so you can switch from one mood to another with one easy tap.
They've also just launched Pura 4 ($49.99), which brings a host of new features like Auto Vial Detection, Scent Remaining, and Adaptive Diffusion. With the all-new Pura 4 device, this experience is now more attainable and delightful than ever before. Pura 4 takes smart home fragrance to a whole new level with its innovative features and cutting-edge technology.
Puralast technology makes Pura the ultimate smart fragrance diffuser. It customizes your scenting journey with innovative features. New smart vials hold fragrance-specific data, ensuring precise scent dispersion. Tailoring scents to your preferences, Pura adjusts for room size and intensity, scenting your space intelligently for up to 120 hours. Learning from your feedback, Pura becomes attuned to your likes. This personalized approach ensures your space smells exactly how you want it. Notably, Puralast extends scent longevity by 20%, offering a lasting aroma experience. Pura and Puralast redefine home fragrance, making it a breeze to enjoy continuous, customized, and enduring scents.
You can get Pura fragrances refilled on subscription and they're from brands like: Antica Farmacista, Apotheke, Brooklyn Candle Studio, Capri BLUE, Ellis Brooklyn, LAFCO, NEST – and with can't-miss collabs like Disney! Check out our full Pura review to find out more about this awesome home fragrance device & subscription!