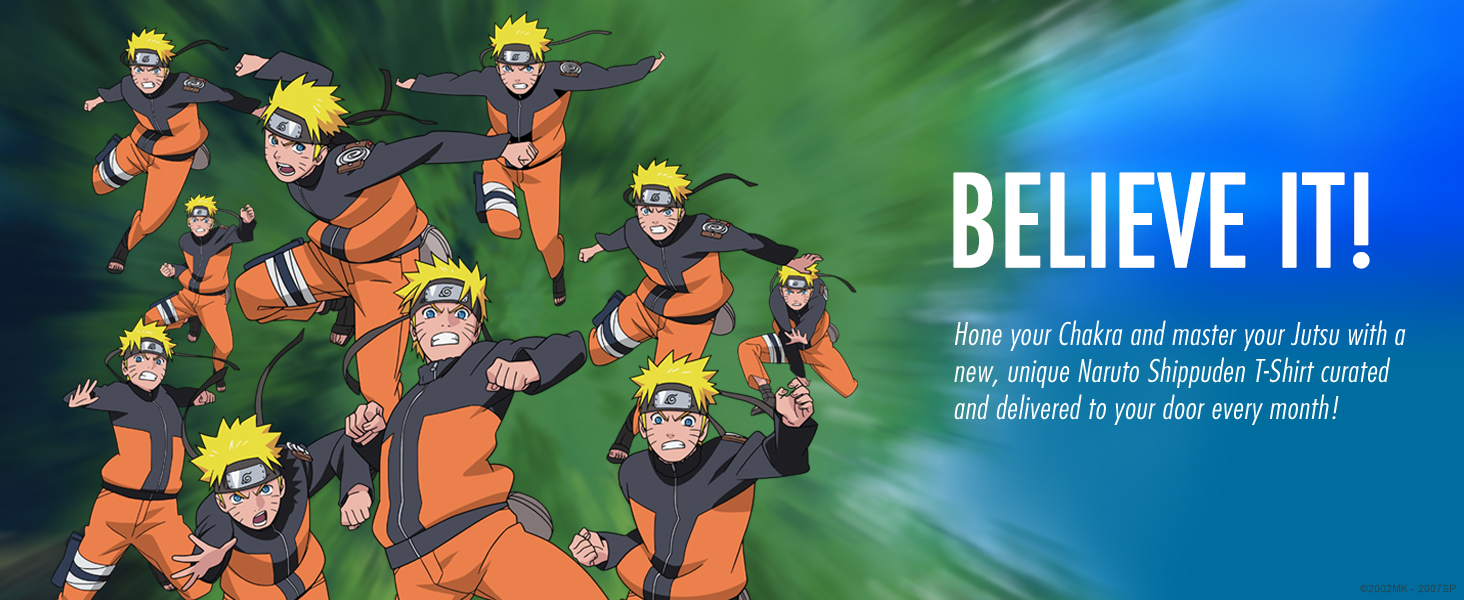 Have you ever wished you could wear your love for your favorite anime? Your dream just came true with the Naruto Shippuden T-Shirt Club! Get ready for some serious fan feels as they bring you exclusive tees, each one featuring a design as unique as a Jutsu. Remember that epic showdown? That hilarious quote? It's all here, woven into a comfortable tee that you can wear everywhere. For $19.99 a month, you can join the club and make sure you're repping Naruto in style. They've got sizes for Men, Women, and even the little ninjas in Kids sizes!
Here's how it works:
Once you're in the Naruto Shippuden T-Shirt Club, you get to pick the fit and size that suits you best. And here's the fun part: every month, you'll receive a mystery design that'll have you feeling like a member of an elite ninja squad. Plus, no need to worry about delivery, because Amazon takes care of printing and shipping. With the Naruto Shippuden T-Shirt Club, you're in for a monthly treat of exclusive, limited-edition tees. Your subscription renews each month, but if you ever need to take a break or say goodbye, you can easily skip or cancel.
Here's what you'll get:
These tees are the real deal – crafted for the ultimate fan in you, they're exclusively designed and officially licensed. Made with either 100% cotton for that classic comfort or a cotton and polyester blend for extra durability, these tees are as lightweight and soft as a gentle breeze in the Hidden Leaf Village. The colors? Well, they're handpicked by a team of experts, ensuring each shirt captures the essence of Naruto's vibrant world!