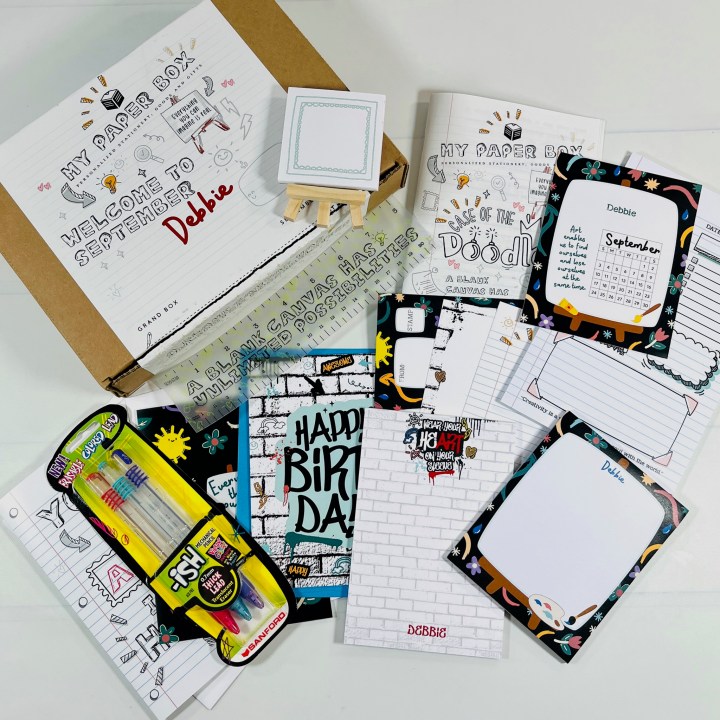 The September 2023 My Paper Box theme was Case of the Doodles and sure enough, the items had doodles and art-related prints on them. I received greeting cards, notepads, mechanical pencils, and more. See all of our new items below!
DEAL: GET $5 OFF YOUR FIRST BOX. USE COUPON CODE 5OFFMYBOX.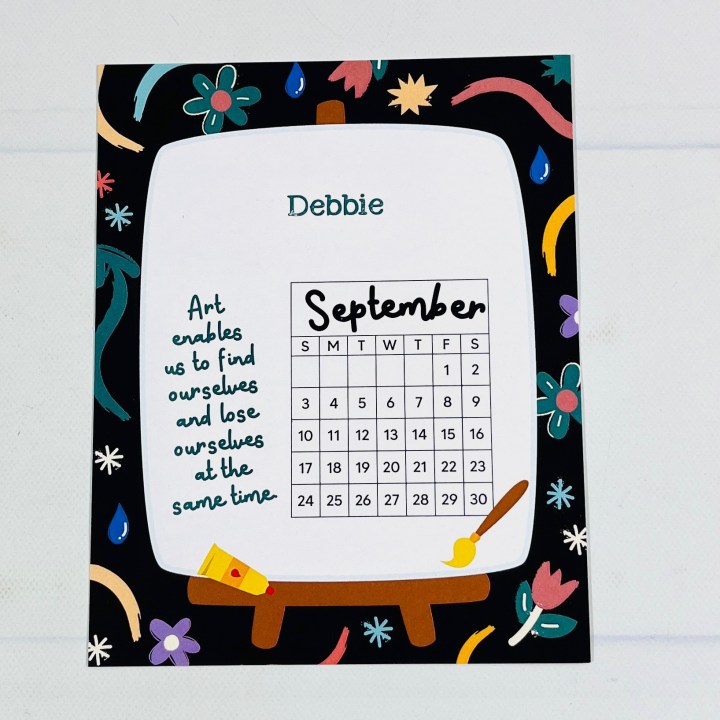 Desk Calendar One side of this table-top calendar has the month-at-a-glance, the other side lists all kinds of potential celebrations, such as Cheeseburger Day and Cherries Jubilee Day.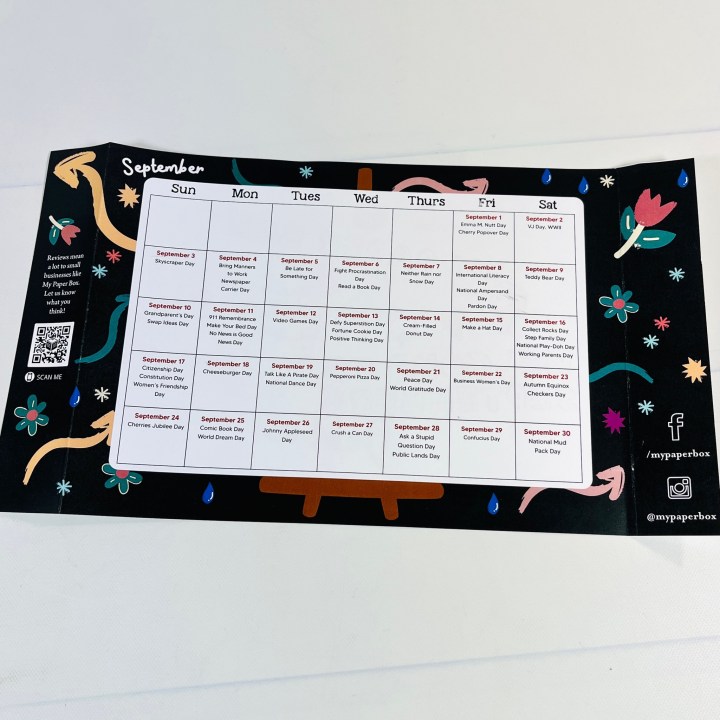 This page covered my items (see box opening picture near the end of this post) but this is the flip side, which doubles as a fridge calendar.
Erasable Mechanical Pencils Inside this pack is a set of three colorful mechanical pencils, with colored lead that can be erased if you happen to make a mistake but maybe if you are doodling it doesn't really matter anyways. Supposedly these will show up on black paper, although I haven't tried them yet and I don't know if I even have black paper but of course they should look great on white paper too.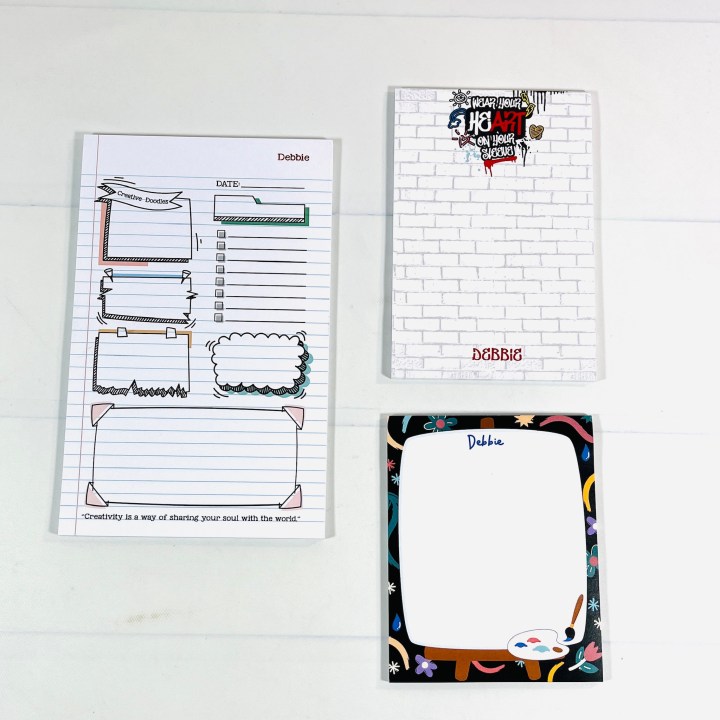 Notepads I'm Debbie and I really like notepads and I have them all over my house, like in the kitchen, the kitchen table, the kitchen island, the bedroom, and so on. I need to make a lot of lists I guess. I thought the pad on the left was particularly cool, but then again the graffiti pad is totally awesome and reminds me of driving through L.A.
Postcards Send a quick note to a friend on one of these cards, or use one as a frame for a printed photograph.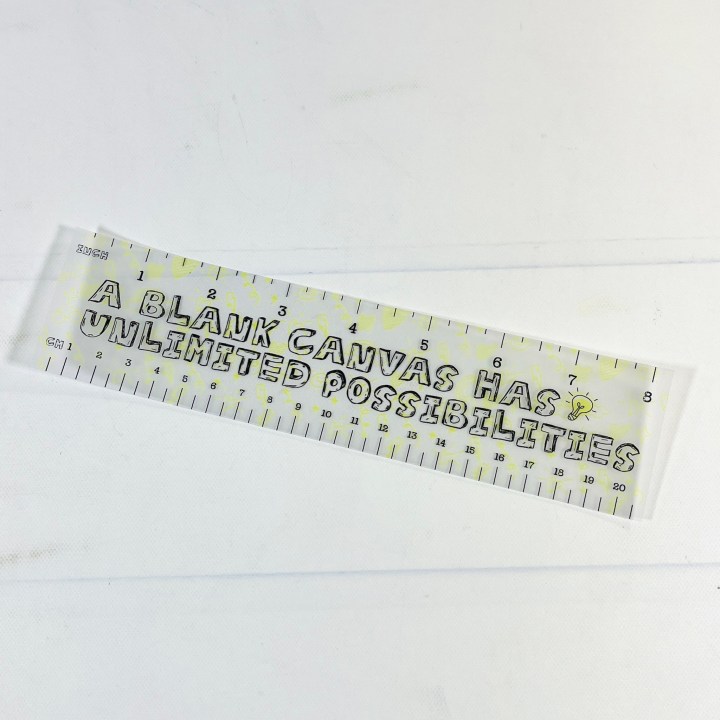 Ruler A ruler might come in handy when doodling, but this version doubles as a bookmark.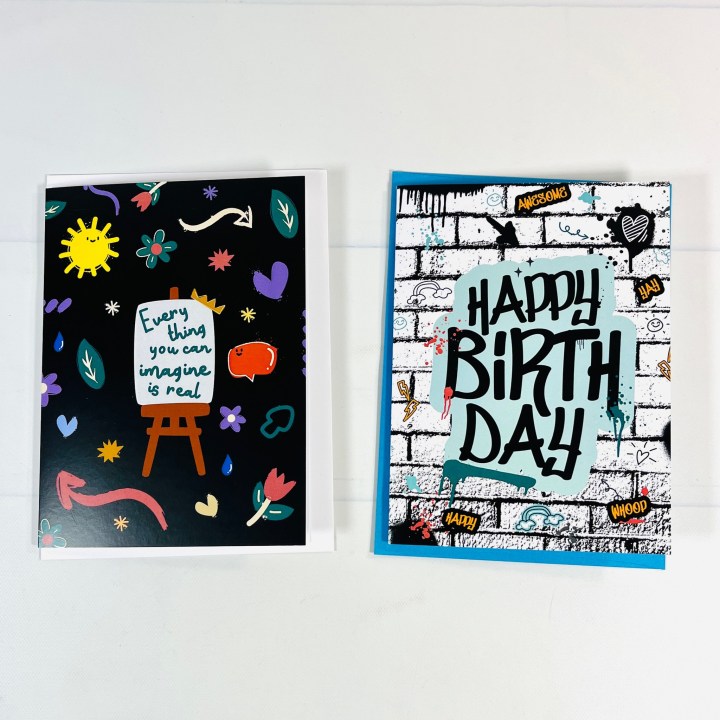 Greeting Cards I received three greeting cards in all. The one on the left (with an easel on the front) is the only one with a message printed inside, the other two are blank. Each one came with an envelope.
Easel Notes This mini notepad came with an easel, which could also hold the calendar card in a pinch. These notes are not of the sticky variety but they are printed on sturdy paper, plus there are a few different borders, each in a different color, inside.
Do you ever get a case of the doodles? I must say, I'm not one for doodling but it has been known to happen when I'm sitting somewhere without access to my phone, I have to do something to keep busy, right? As always I am super happy with my new notepads, I keep those all over the house and reach for them often. I also liked the ruler/bookmark, and the mini easel with the colorful notes. I now have a several cards that I can reach for when I want to send a note or greeting to someone. Even the mini magazine is useful and it has tips to celebrate all kinds of special days throughout the month.
Below is an opening picture and below that are a couple of pages from the mini magazine/brochure, which has 23 pages in all!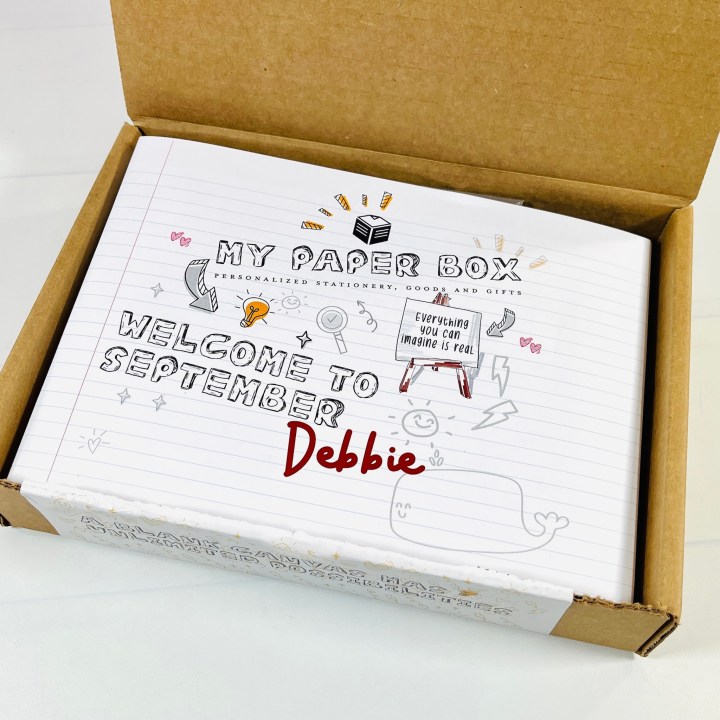 My Paper Box is a monthly subscription box filled with personalized stationery! Each box will be curated to a theme and you can choose from three different levels and price points. The Mini Subscription is a collection of 3 personalized notepads and is $18 a month; The Grand Subscription comes with a Personalized Paper Box and a selection of items such as personalized notepads, cards, planners, and more and is $32 a month; The Greeting Card Subscription comes with 4 cards, envelopes, and USPS Forever stamps and is $15 a month. Each month there will be a new theme and you receive the order for the month before so you will have everything ready to go when the calendar changes. My Paper Box made it to the list of our readers' favorite stationery subscriptions!