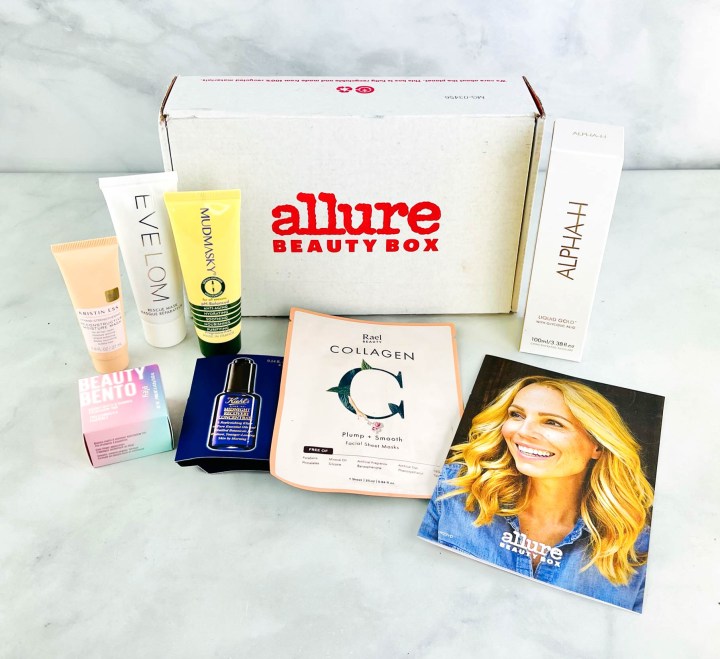 As the seasons shift, so do our beauty routines. The Allure Beauty Box for September 2023 reflects this natural evolution. It brings together an editor-approved collection of products that promise to enhance your beauty regimen. With autumn's arrival, it's time to embrace a new set of beauty essentials. So, let's dive into this month's selection and discover what it has in store for us. Also, check out the full spoilers for the August 2023 Allure Beauty Box here, in case you want to know all of the possible variations.
Allure Beauty Box has announced that they're increasing their subscription price by April 1, 2023 due to rising global product and shipping costs. The price will increase by $2, making it $25 per month.
DEAL: Current new August 2023 members will get your first box for just $10 + FREE Static Nails Liquid Glass Lacquer ($16 value)! Just use this link to subscribe and use the coupon code WOW. Be sure to scroll down here and check that this offer is still available.
FYI: If you sign up via Amazon you do not get a new member gift or access to the exclusive member store.
I couldn't wait to pamper my skin with the Rael Collagen Sheet Mask, especially as the weather cools down. This beauty treat is all about that extra TLC my skin craves in the fall. Infused with hydrolyzed collagen, wheat amino acids, and licorice root, it promises to improve skin elasticity and keep it beautifully hydrated. Plus, the super-soft bamboo yarn adds an extra touch of luxury to the experience. It's the perfect way to nourish and rejuvenate my skin.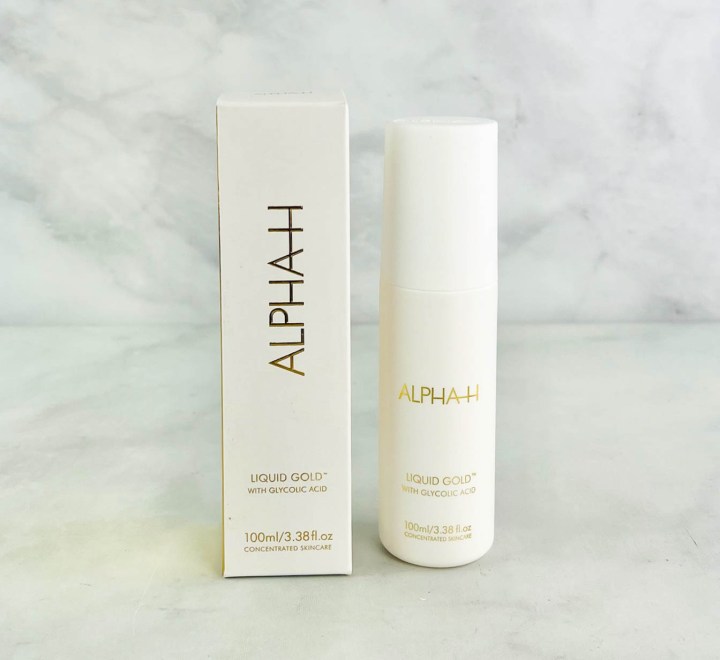 This little wonder is the Alpha H Liquid Gold Exfoliating Treatment. It's a liquid exfoliant designed to help improve skin brightness and tone while lending support to collagen production. It's said to assist in reducing the signs of sun damage, aging, and pigmentation, all while speeding up the skin's natural renewal process. For best results, it's recommended for evening use—simply swipe it on, sleep, and let your skin do its thing. It's an intriguing addition to the beauty arsenal for anyone seeking a potential boost in skin radiance.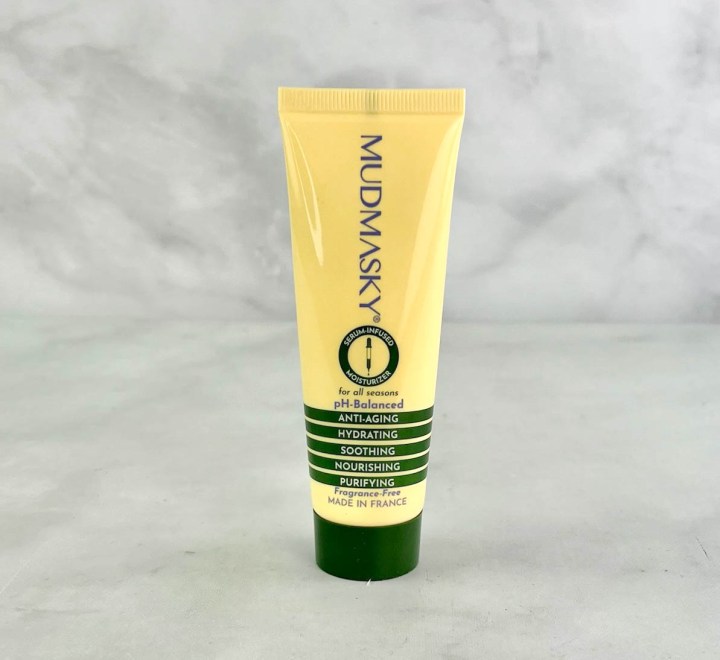 Let's talk multitasking beauty with the MUDMASKY Serum Infused Moisturizer ($55 40ml). This lightweight formula combines the best of both worlds—a moisturizer and a collagen-boosting serum. The non-comedogenic formula means it won't clog your pores, making it suitable for various skin types. It takes on the challenges of dryness, aging, and dullness, potentially aiding in improving skin elasticity. Plus, it's proudly crafted in France, adding a touch of European skincare elegance to your routine.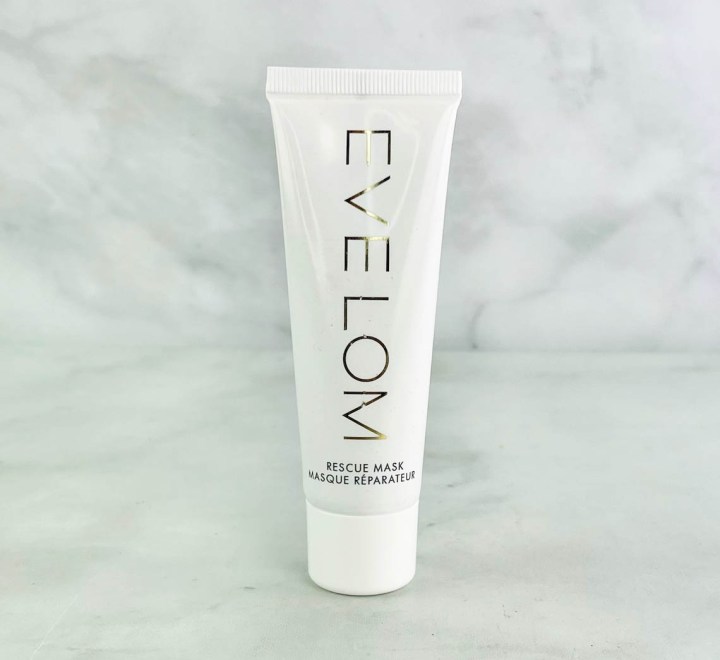 The EVE LOM Rescue Mask ($90 100ml) is designed to bring radiance to the skin. The inclusion of honey-infused Kaolin Clay offers a soothing touch while working to purify and condition the skin. The ground almonds provide gentle exfoliation, a nice touch for achieving that refreshed feeling. It's also suitable for all skin types. However, on the flip side, it's important to note that personal preferences can vary, and some may find the texture or scent not to their liking.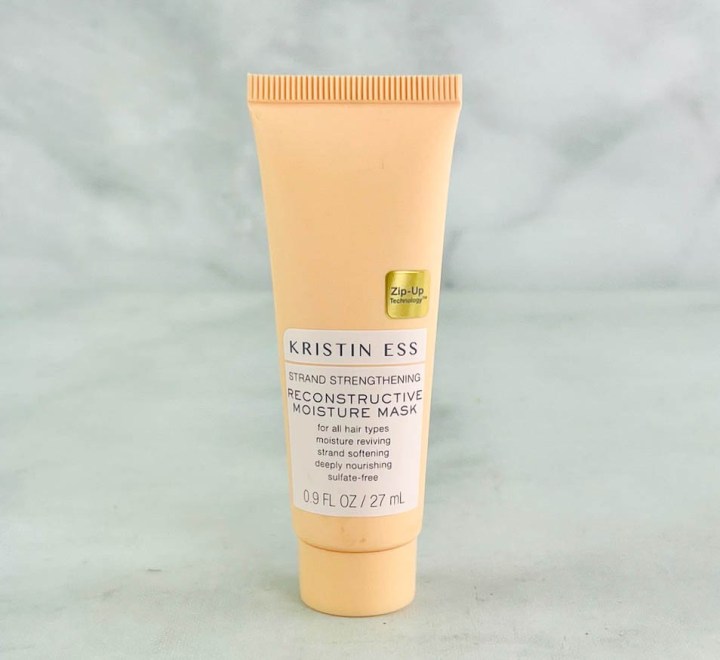 My haircare routine got a new addition with the KRISTIN ESS Strand Strengthening Reconstructive Moisture Mask. It's designed to be a softening and detangling treat, which is a plus. What I particularly like is that it doesn't feel heavy on the hair. This could be a great treatment for anyone dealing with dryness, but it's important to mention that it's best used after shampooing and rinsing. As a bonus, the scent is a delightful mix of ambrette seed, magnolia, pear water, night violet, orris butter, New Caledonia sandalwood, and white amber, making it a sensory experience to enjoy during your haircare routine.
KIEHL'S Midnight Recovery Concentrate Moisturizing Face Oil ($40) is said to potentially reduce fine lines, refine skin texture, and boost radiance, which sounds promising. One thing I appreciate is that it absorbs easily into the skin thanks to its lightweight texture. After using it, my skin does feel soft, supple, and hydrated. While I can't say much about its long-term effects just yet, it's been a pleasant addition to my nighttime skincare routine.
The KAJA BEAUTY Bento Bouncy Shimmer Eyeshadow Trio in Chocolate Dahlia ($26) includes brushed pearl (shimmer), cool khaki, and brown sugar shades, all neatly stacked together. These creamy powder eyeshadows are super easy to apply with your fingertips, making them a convenient choice for quick and effortless eye looks. It's a versatile addition to my makeup collection.
This month's Allure Beauty Box leans towards skincare, which could be a plus or a minus depending on your beauty interests. If you're a skincare aficionado, you'll likely find this month's lineup delightful, with promising products to indulge in. However, if you were hoping for a more diverse mix, you might find it a tad mask-heavy. Ultimately, the selection offers plenty of opportunities to pamper your skin and enhance your beauty routine, and that's always a win in my book!
Allure Beauty Box is a monthly beauty subscription service that sends 6 or more beauty products (at least 3 of those will be full-sized) with a retail value of at least $100+ and is curated by the editors of Allure Magazine, who choose and test the products themselves. Allure Beauty Box is $25 a month or sign-up for a year, and the price is closer to $21 a month. There are sometimes sponsored products in the box, and you'll be eligible for special discounts on Allure editors' favorite luxury products and limited-edition boxes. Allure's beauty subscription box is included in our list of the best skincare subscription boxes!
If you are a new subscriber, then your products may be slightly different, but continuing subscribers should not receive the same product twice.