The Fall 2023 Walmart Beauty Box is on the way! For four times per year, you'll receive an assortment of new beauty products and helpful tips — delivered right to your door.
Looks like some spoilers in these pictures, but exact items may vary! Here are items and brands that could be in your box!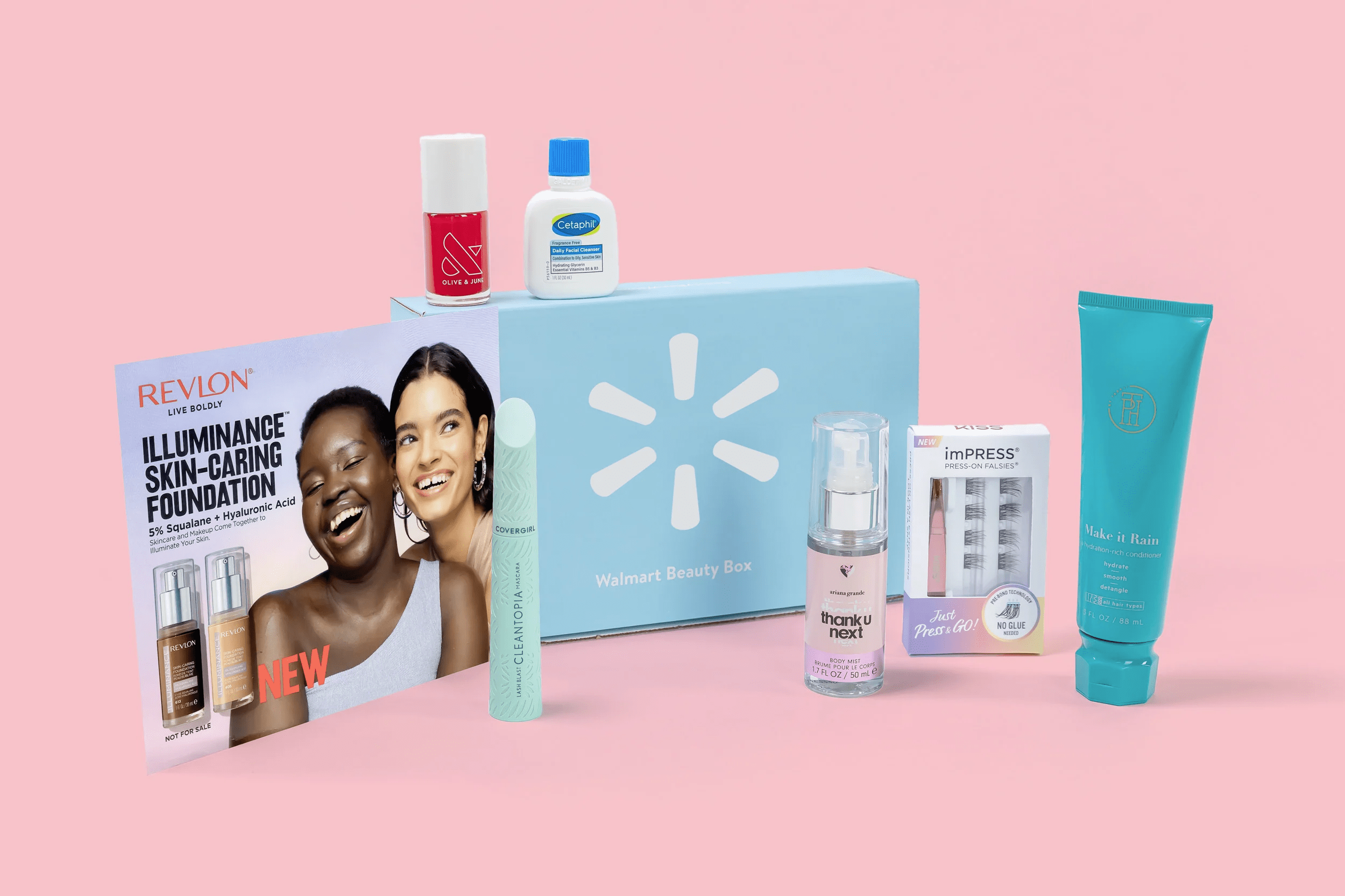 Olive and June Polish
Revlon Illuminance Skin-Caring Foundation Sample
CoverGirl Lash Blast Cleantopia Mascara
Ariana Grande Thank U Next Body Mist
imPRESS Press On Nails
TPH BY TARAJI Make It Rain Hydration Rich Conditioner
Cetaphil Daily Facial Cleanser
MasqueBar Pretty Animalz Flamingo Hydrating Mask
Thayers Soak It Up 80HR Liquid Moisturizer
T.TAiO Esponjabon Mother of Pearl Soap Sponge
Carol's Daughter Born to Repair 60-Second Moisture Treatment With Shea Butter?
4U by Tia Leave-In Curl Cream
SoftSheen-Carson Let's Jam Spiraling Curl Gel
While this quarter's box starts shipping now, it will take all quarter to ship out boxes. You may receive yours soon, or you may receive yours about 10 weeks from now! We suggest reaching out to Walmart Beauty Box support if you experience issues including double-billing or a subscription that isn't appearing in your account but that you're being billed for.
What are you hoping to get from this quarter's Walmart Beauty Box?