Taking care of yourself means taking your daily vitamins! Nurish by Nature Made has a great deal for new subscribers to their personalized vitamin subscription plan! Want a vitamin subscription that balance all your needs? Subscribe today, and get half off your first month!
Get 50% off on your first month! Visit Nurish here and use the coupon code NURISH50OFF at checkout. You'll take an easy 5 minute quiz for Nurish to personalize your daily supplement pack.
Or, save 25% on your first one-time order when you use the coupon code NURISH4U at checkout.
Nurish by Nature Made is a customizable subscription of vitamins and other nutritional supplements that are sent to your door and that are sorted into personalized packets to make it easy to take exactly what you need! You'll also receive recipes, wellness tips, and more once you become a member. See our Nurish review to find out more!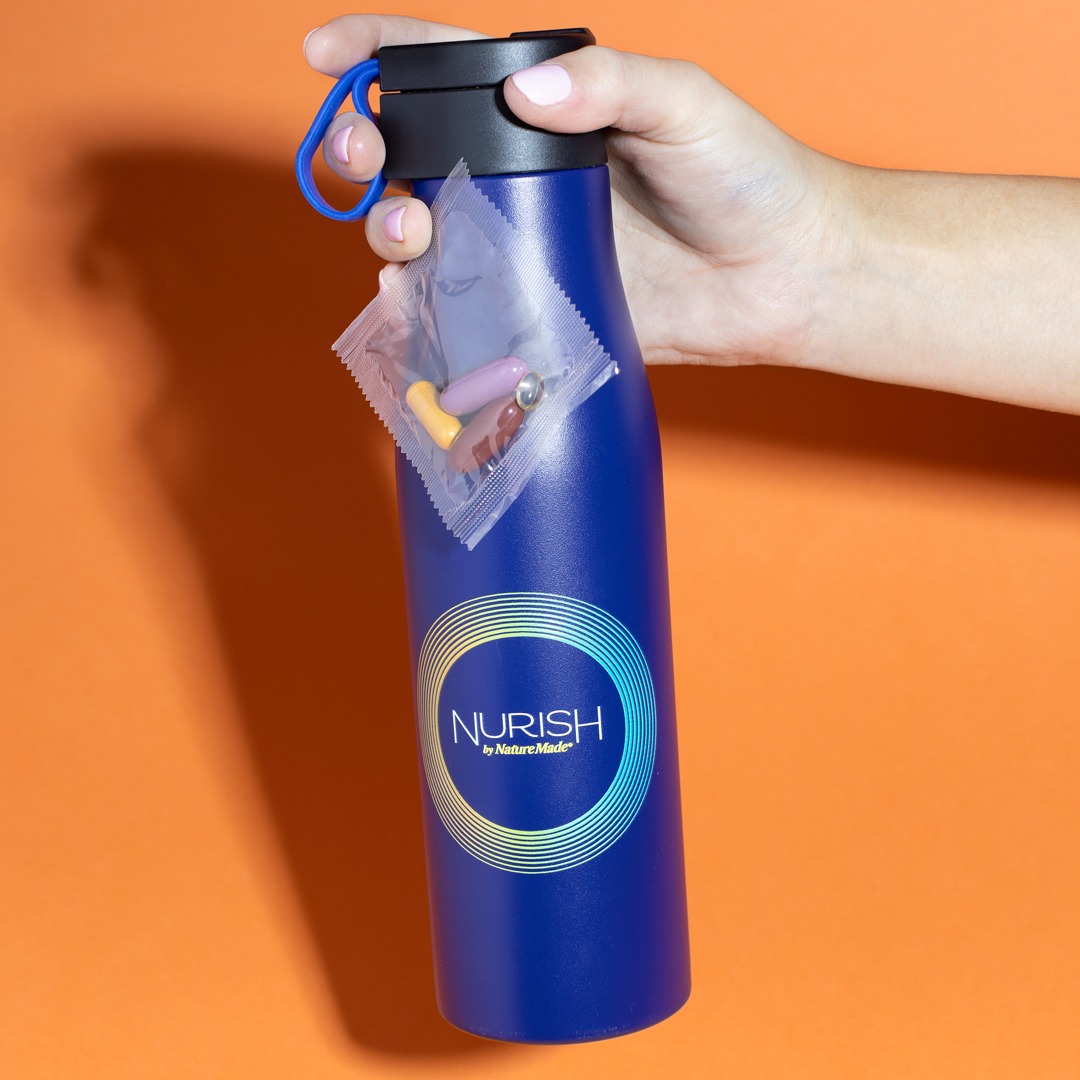 It all begins with you. From science-backed recommendations, to an entirely customizable plan, nurish by Nature Made® is a healthy routine designed to meet your individual needs.
Customizing your own monthly pack of vitamin and supplements is easy. Just answer Nurish's simple, comprehensive quiz, and they will design a vitamin and supplement routine that fits your lifestyle and nutritional needs. Recent changes on your habits or diet? You can easily change your 30-day supply of grab-and-go daily vitamin packs through your Nurish account, as well as pause or cancel your subscription. Nurish also has a 30 Day Satisfaction Guarantee if you're not satisfied with the product you receive.