Get ready for some serious fun with the Hot Wheels T-Shirt Club, available on Amazon! Imagine rocking a super special Hot Wheels T-shirt that shows off your awesome spirit. Exciting, right? It's just $19.99 each month, and shipping is free! These fantastic t-shirts come in sizes for kids and grown-ups – made just for fans like you. Time to rev up your style game!
Here's how it works:
First, you pick your preferred fit and size – just like picking the right car for the ultimate race. Then, get ready for the thrill as you receive a fresh, mystery design every single month. These aren't just ordinary tees – they're exclusive, limited-edition pieces that you won't find anywhere else. Each design captures the spirit of Hot Wheels, showcasing the most iconic models!
When you subscribe to Hot Wheels T-Shirt Club, your first shirt comes right away. After that, a new one comes every month. If you need a break or want to stop, you can do that anytime. So, if you're all about Hot Wheels, this is the coolest way to wear your love for them!
Here's what you'll get: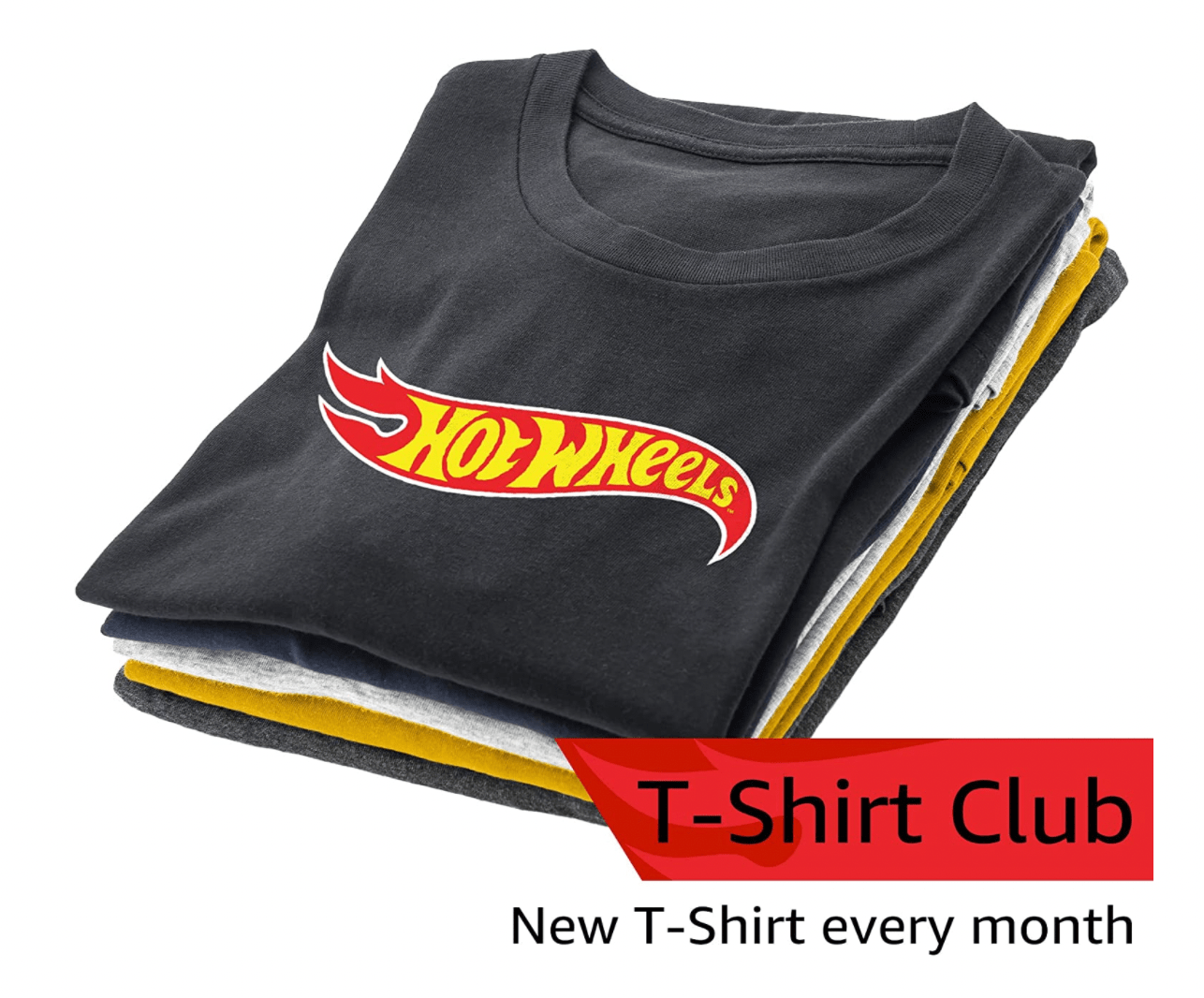 These officially licensed Hot Wheels t-shirts are all about showing your love for Hot Wheels. The colors are chosen by the design team and they can be super cool plain colors or heather shades. They're light and comfy to wear with a classic fit that feels great. The plain colors are 100% cotton and the heather colors are a perfect blend of 50% cotton and 50% polyester – except for the heather grey ones that are 90% cotton mixed with 10% polyester.