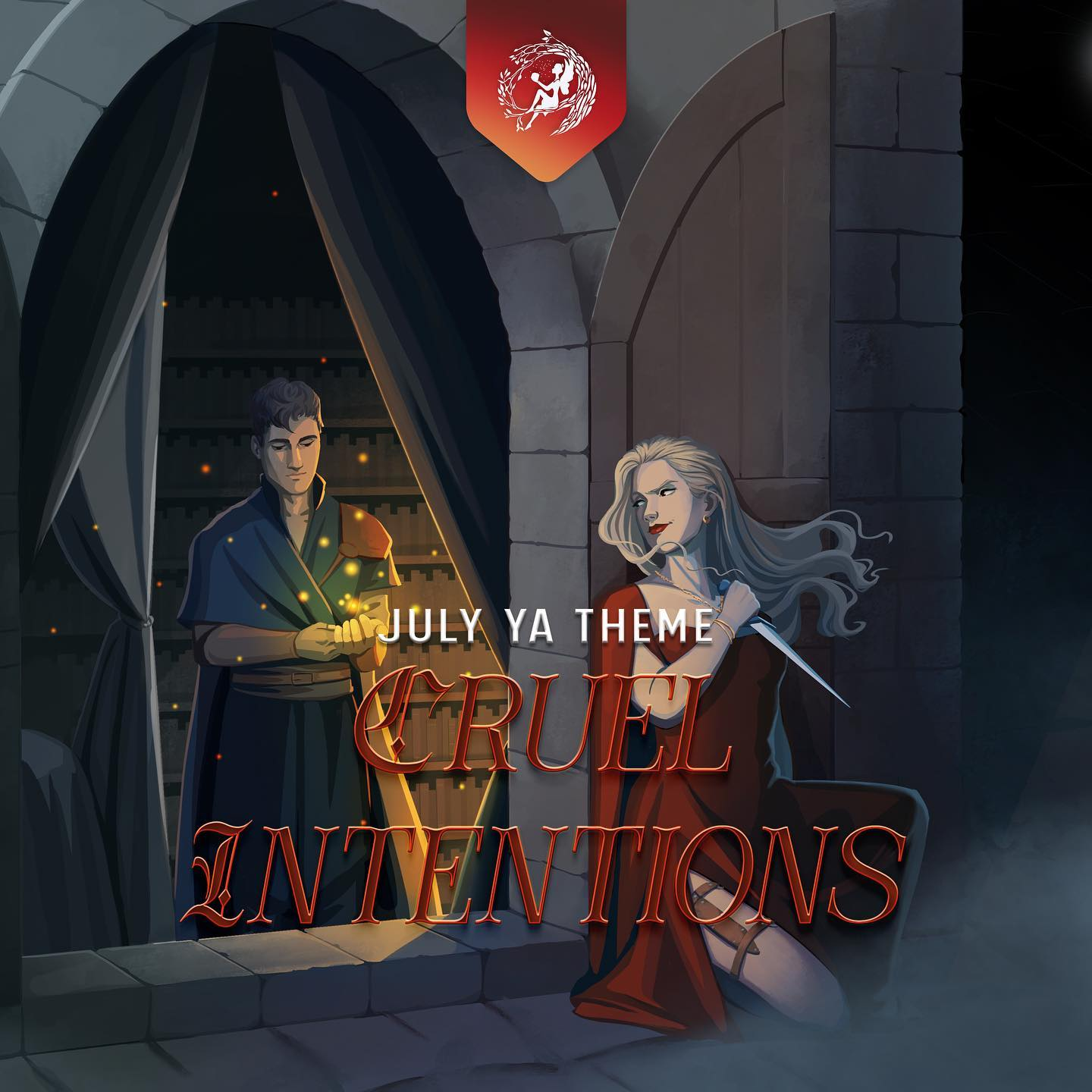 FairyLoot, a UK YA book subscription, has released the theme spoilers for their next box! The theme for July 2023 YA Box is CRUEL INTENTIONS!
We are so excited to reveal the July theme for our Young Adult monthly box and Book-Only boxes and it is… CRUEL INTENTIONS!

Some characters give us butterflies, others have the ability to send an unsettling shiver down our spines. They're not for the faint of heart, but they truly add excitement to our beloved stories, wouldn't you agree? Just be careful they don't stab you in the back…

In this box you can expect items inspired by Only A Monster, One Dark Window, The Wicker King and TWO other fandom neutral items. We're thrilled to reveal that this box will include our next SECRET BOOK designed by @chattynora!

Our featured book of the month is a fantasy noir where a descendant of the Greek Fates must solve a series of impossible murders to save her sisters, her soulmate, and her city.

This FairyLoot Exclusive Edition will have:

🖤 An EXCLUSIVE COVER with lots of foil details

🖤 A REVERSIBLE DUST JACKET by @blanca.design

🖤 DIGITAL SPRAYED EDGES on ALL THREE edges

🖤 FOIL ON THE HARDCOVER by @nir4z

🖤 ARTWORK ON THE ENDPAPERS by @nir4z, different front and back

🖤 Will be SIGNED BY THE AUTHOR

It will also come with a letter from the author with artwork on the reverse. This edition is very unique and different from our norm!

Spots for new subscriptions are currently CLOSED and the best way to get a subscription at the moment is to sign up to the waiting list – we invite people whenever more spots become available. Links to the waiting list can be found on our website at fairyloot.com/subscription.

Gorgeous theme art by official FairyLoot artist @taratjah and text by official FairyLoot designer @blanca.design
BOOK SPOILER? We think maybe this book! Don't click if you don't wanna know!
FairyLoot is a YA fantasy focused monthly book subscription box. Every box contains one recently published exclusive hardcover book and 4-6 items.
Fairyloot Is A Box Of Bookish Treasure Stolen From A Fairy's Lair. Well, sort of. It's actually a fantasy-focused monthly book subscription box containing a recently-released Young Adult book and a selection of around 5 high quality bookish goodies. We partner up with the best authors and leading publishing houses to regularly surprise you with special edition books that will keep you up all night!
Are you getting the FairyLoot?