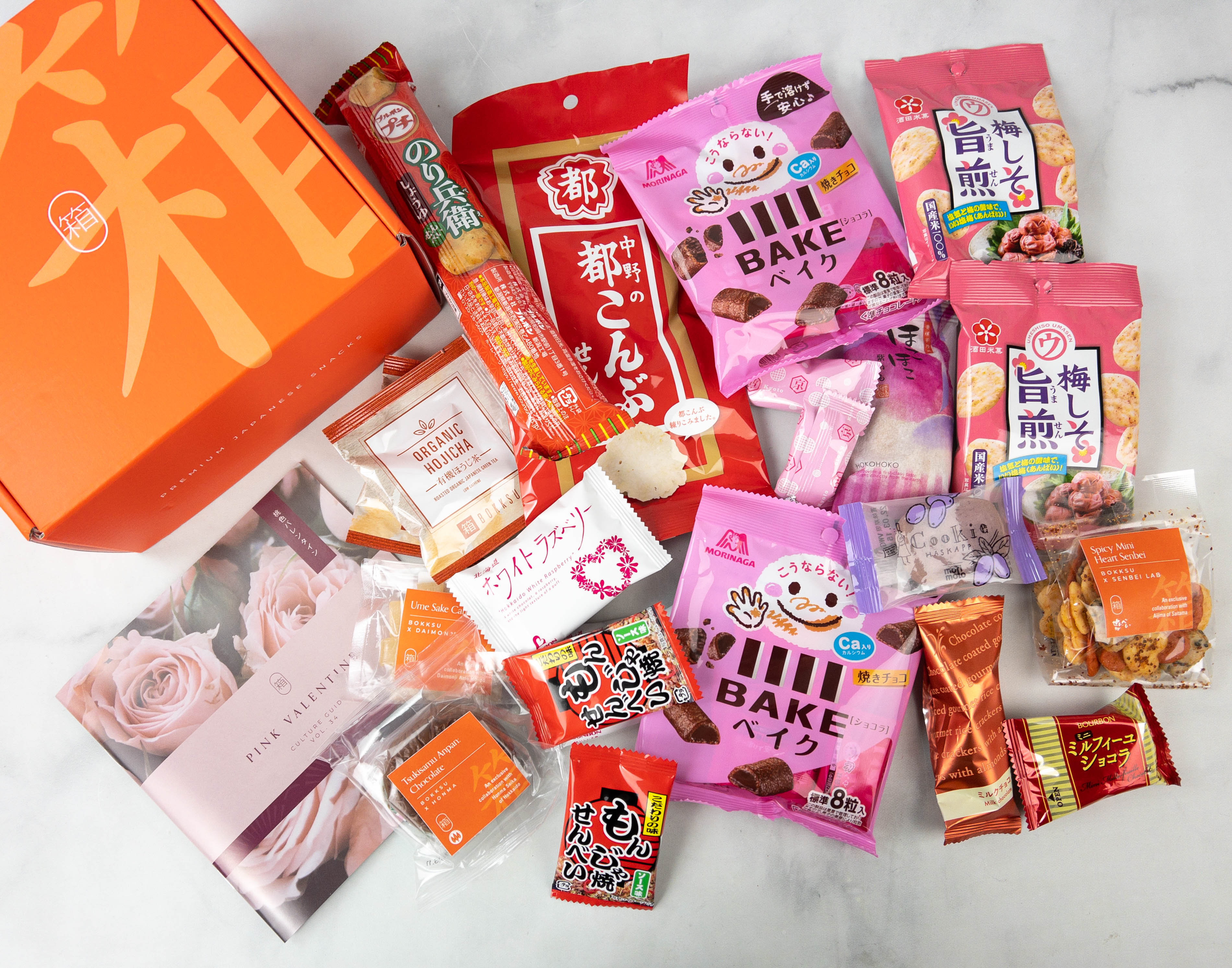 Japan is a beautiful country and has a fascinating culture. No wonder many people love everything Japanese, including their food! If you are one of those people, you know how frustrating it can be when you can't travel to Japan and have access to things that can only be found in that country. Sometimes, you just wish that there would be a way for you to experience Japan without actually needing to go there. The good news is that there's a subscription like Bokksu that sends goodies straight from Japan, so you can just relax at home and wait for your monthly supply of authentic Japanese snacks!
DEAL: Save $5 on your first box with coupon code HELLO.
Bokksu curates snacks from different Japanese regions, showcasing authentic local flavors from Hokkaido all the way to Okinawa. This is what sets them apart from other Japanese snack boxes! They even highlight local Japanese businesses that produce snacks the traditional way. One of the most well-loved snacks in Bokksu monthly boxes is Senbei, a type of Japanese crackers. There are many different Senbei flavors and varieties which depend on which prefecture they come from – from sweet senbei to spicy senbei and everything in between!
If you love sweets, Bokksu boxes have a fair share of them as well, from artisanal candies to chocolates from the most popular Japanese confectionery brands like Morinaga. (Bake chocolate by Morinaga is one of our favorites!) Sometimes, Bokksu even sends traditional mochi snacks and the most unique Japanese Kit Kat flavors! Whether for dessert or for your daily picker-upper, you can get a dose of the best-tasting Japanese sweets you'll fall in love with every month.
You'll also get a chance to taste rare flavors from Japan through your Bokksu box. One great example is the Haskapp Cookie made with blue honeyberry, which can only be found in Hokkaido! Other unique Japanese flavors you will fall for include sakura (yes, cherry blossoms are edible!), the yuzu or Japanese citrus, and kinako or roasted soybean flour. Many of these Japanese snacks can't be easily found in Asian markets outside Japan!
For people who love pairing snacks with tea, Bokksu is also a great way to discover new tea pairings. Tea is an important part of Japanese culture, and we can experience it right in the comforts of our home through the authentic Japanese tea they send in every box. Matcha, sencha, sakura tea, herbal tea – name it and they have it! Of course, they also introduce us to Japanese biscuits, cookies, and other tasty treats that go well with different kinds of teas.
One example of a delicious snack and tea pairing from Bokksu is hojicha and anpan! Hojicha is roasted sencha green tea, which has a toasty flavor that goes well with a sweet bread roll like chocolate anpan.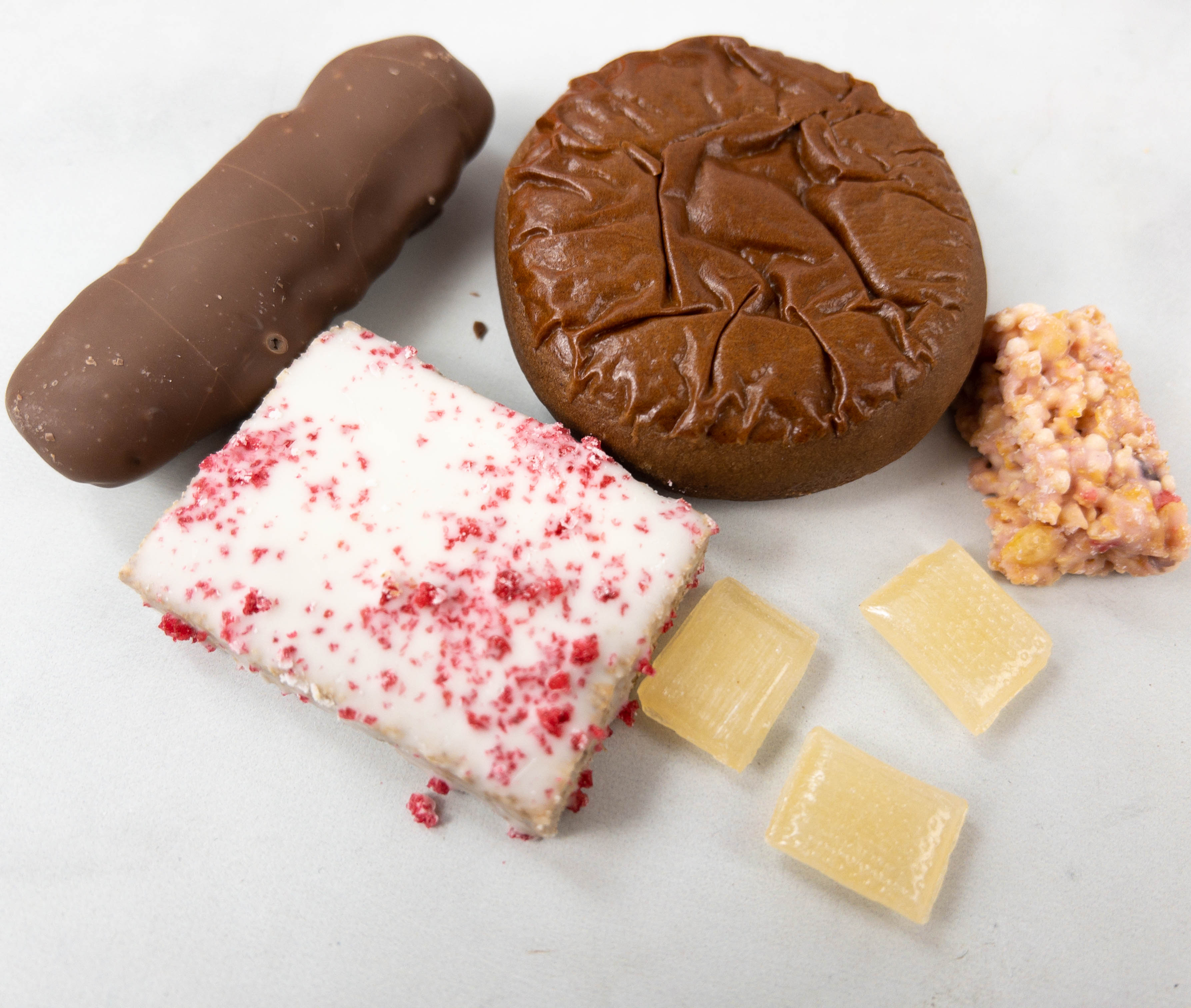 It may be hard to visit Japan personally right now, that's why it's great to have Bokksu which sends us the best Japanese snacks that give us a taste of the local culture. There's everything from sweet candies to spicy snacks, and other unique goodies to delight your taste buds. Each new box is like starting a new adventure, with the Bokksu cultural guide as your map. I always find it fun to read up about the featured snacks and which Japanese prefecture they originated!
Bokksu is a premium Japanese subscription that offers 20+ authentic snacks and a tea pairing straight from Japan. Boxes are curated around a monthly cultural theme and also include a magazine where you can get tips on how you can better enjoy your snacks just like how the Japanese do. Plus, you can find different craftmanship stories not just to inspire you but also to empower Japan's traditional snackmakers. You have different options to choose from their subscription plans, the price starts at $49.95. However, you can save if you choose a longer subscription.
Other Japanese snack subscription services source their snacks from mass production that can be found in almost any Asian store in the US. Bokksu only includes top-quality gourmet snacks so you can get the taste of Japan in the comfort of your home.