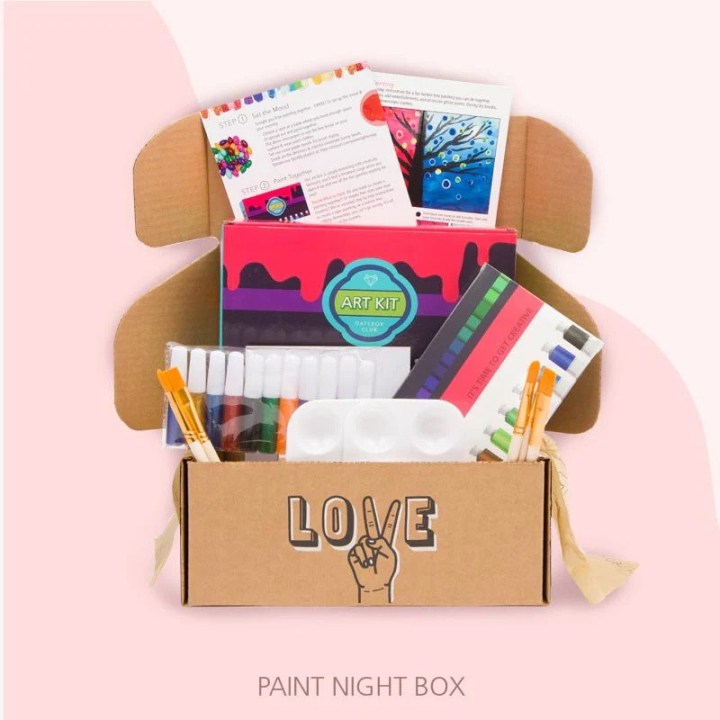 Is giving gifts your love language? It's one of the most thoughtful ways to show and express your feelings and bridge a deeper understanding between you and your significant other. While there are many lovely things to gift your partner, there's one subscription that makes it enjoyable for both of you!
DateBox Club is a date night in a box. This subscription sends packages filled with items that couples can use to have fun and create a meaningful date even when at home. Each date box sent is centered around themes to keep the delightful pleasure of date night going!
DEALS:
Get 15% off on any box! Use coupon code 1TIME15.
Get 10% off your first order! Use coupon code WELCOME10.
The perfect gift box to celebrate togetherness. DateBox Club delivers date ideas, saving you from all the hassles of shopping and preparations. They send new activities in every box, plus everything needed to execute a simple yet memorable date, whether at home or anywhere else. The box even comes with a playlist to set the mood and complete instructions to make the date a breeze. It engages couples to stick around and have more time laughing and connecting!
You can gift not just one (1) but three (3) boxes! DateBox Club offers a 3-Month Gift Card for $131.85 to send to your boo. The best thing? It never expires! It's delivered by email with easy-to-follow redeeming instructions at no extra fee! Past themes include Our Masterpiece or Paint Night DIY, Truth or Dare or Jenga Party, Our Love Story or Love Journal, and It's Our Time or Time Capsule.
A team of date night experts curate the boxes and fill them up with great products for couples to enjoy. You can just stay put and not plan ahead because they will do all the magic on your behalf. Just leave instructions or anything at checkout, and they'll consider your request (if any).
You can also send this subscription gift to couples you know of – boyfriend/girlfriend, newlyweds, empty nesters – so they can have a perfectly executed date night with a box! It's the kind of gift that anyone in a relationship will appreciate!
Are you gifting DateBox Club?
Looking for more subscription box gift ideas? See our full subscription box gift guide!