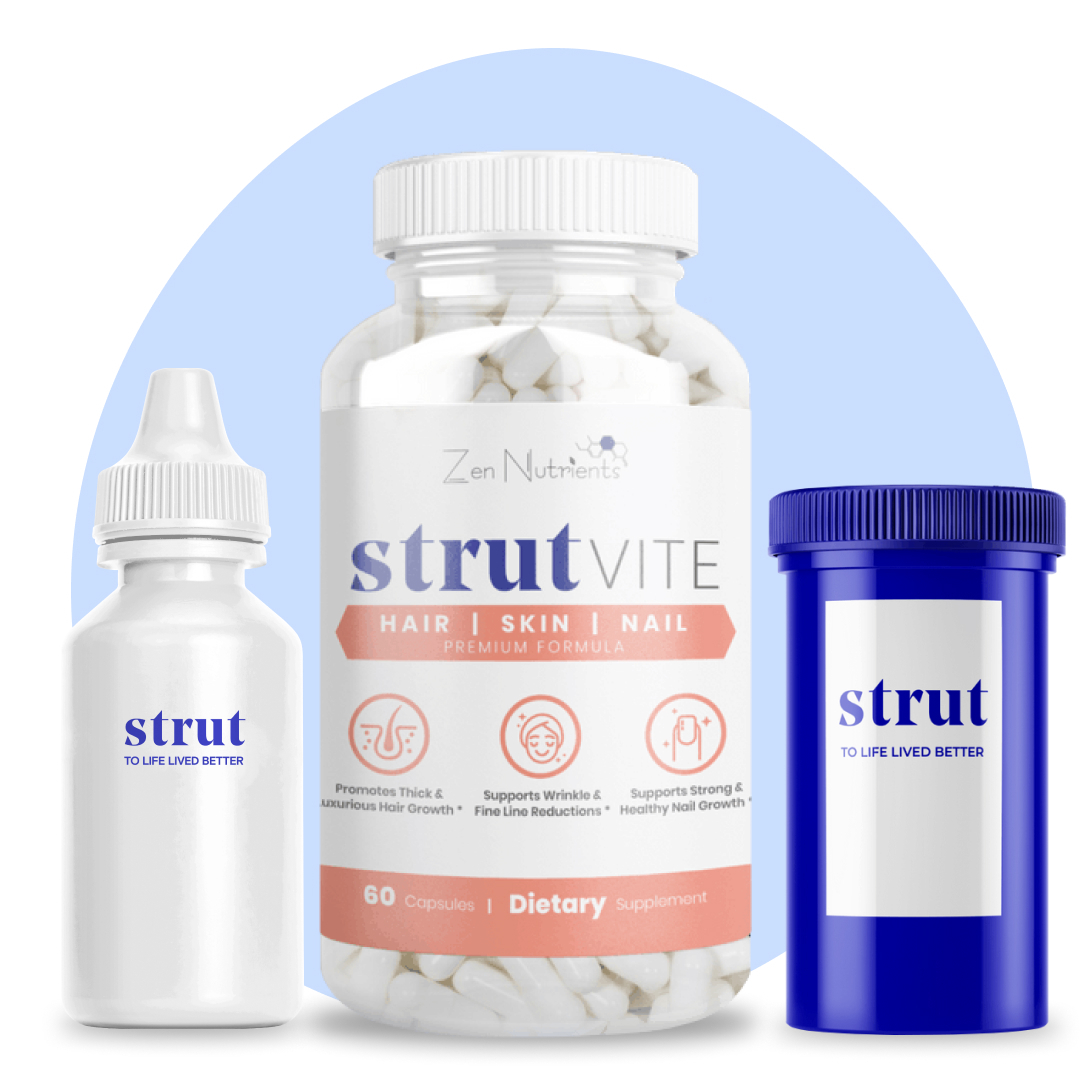 Strut offers personalized healthcare to help you live life confidently and comfortably. Receive treatments straight to your door, so you don't have to visit a clinic and bear the long lines at the pharmacy! For new subscribers, they have an amazing deal you need to check out – grab the coupon and save bucks on healthcare solutions!
Get 15% off your first order! Use this link to shop and use the coupon code STRUT15 at checkout.
Strut provides personalized healthcare for everyone. This subscription-based telehealth platform works with the greatest minds to give you treatments for your specific health concerns. They specialize in hair loss prevention, sexual health, and dermatologic care. There are innovative prescription solutions personalized For Him and For Her.
How does Strut work? Strut takes you through a simple process to get your healthcare needs. This innovative medical platform allows medical experts to treat patients remotely and safely from the comfort of their own homes. First, browse their line of treatment for men and women and decide on which you think will help you through a healthier journey – Dutasteride Custom Hair Loss Formulas, Finasteride Tablets, Tadalafil For Him, Strut Women's Hair Growth Formula, Valacyclovir, Melasma Formula, Rosacea Formula For Her, and more.
Once done, you must complete a brief medical questionnaire regarding your health concerns. If necessary, they'll also connect you with one of their US-licensed or board-certified doctors for a more accurate assessment. Based on your answers, they'll customize a treatment plan for you, ensuring it is the most appropriate solution for your health care concerns. Then, they'll ship your personalized treatment for free! Strut will also follow up with you shortly after to check if you're getting the results you hoped for. If you have any concerns or questions about your prescriptions, you can contact your prescribing doctor at any time.
The cost for the medications varies as they're compounded for each patient's need, while online doctor visits and shipping are completely free!
What treatments are you getting from Strut?