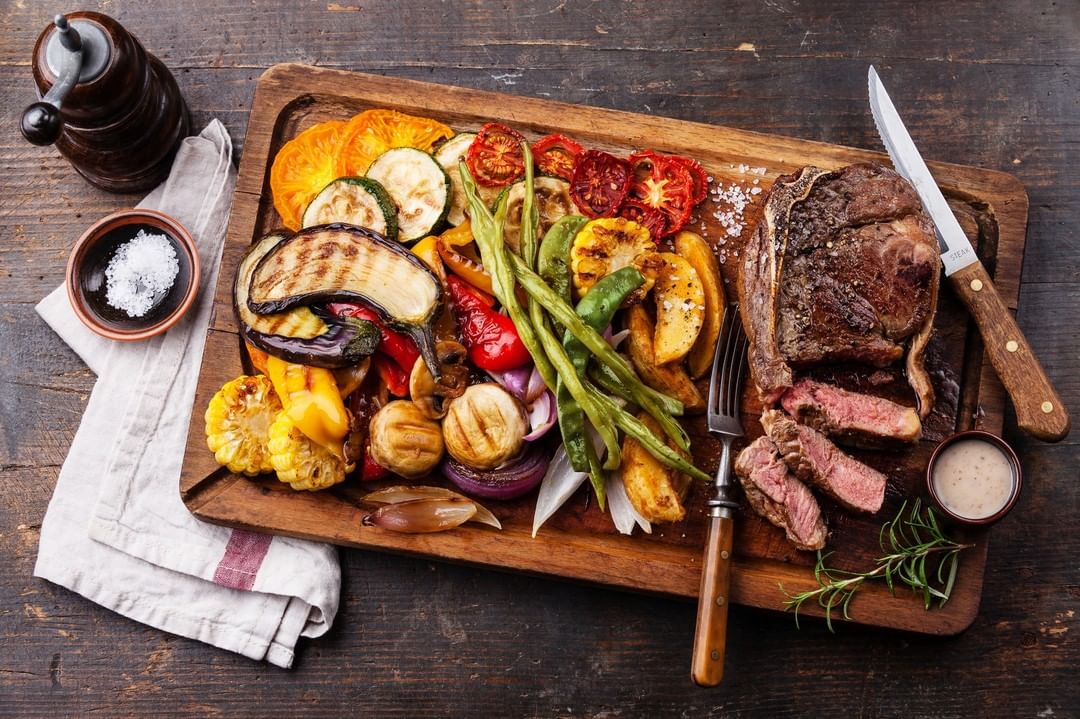 Individuals who love to eat meat and seafood may be a bit hard to please. Their palates are well-versed, and they know which meat and seafood are superior to others. If you're in the position of looking for the best proteins to gift, you've come to the right place!
SteakChop offers a subscription of the highest-grade proteins for the ultimate meat and seafood lovers. It also brings excitement and anticipation to home cooking! Some of the proteins your meat-lover friend or family member can look forward to are 21-day aged USDA Prime and Premium Choice beef, delicious wild-caught seafood, USDA Grade-A plump & juicy poultry, and Heritage pork!
Order premium meat and seafood online and have it delivered right to the recipient's door, on a specific schedule – all for less than $6 a serving! SteakChop partners with best-in-class producers only – ranchers, meat cutters, fishmongers – to give everyone access to the same quality meat and seafood served at five-star restaurants.
You can choose Chef-Curated Packs or Build-Your-Own Box from an extensive menu of top-quality meat and seafood, and have them delivered on the date and frequency you select. The proteins will arrive individually vacuum-sealed, packaged in a box with dry ice to keep them frozen whole in transit. Shipping is always FREE!
If you choose Chef-Curated Packs, there are three plans available to gift! First, there's Butcher's Feast, which offers a delicious assortment of meats for every night of the week including beef, chicken, and pork. Looking for a great variety or a taste of everything? Choose Whole Shebang which is composed of beef, chicken, pork, and seafood. Lastly, there's Land & Sea, a mouthwatering array of all that you crave, including beef, chicken, seafood. All plans can be customized and each comes with two box size choices – Regular ($169.99) or Double ($328.98)
If you know exactly what your gift recipient prefers, you can choose to Build-Your-Own Box! It's as easy as 1) choosing proteins, 2) customizing packs, and 3) checking out! Boxes also include recipes, making it simple to prepare fine-dining-quality meals at home. Whether they like grilling meat and seafood, cooking stews, or preparing their own steak, SteakChop is a splurge-worthy gift for someone who enjoys meat and seafood and for anyone who wants restaurant-quality meals at home!
Visit SteakChop to send a gift!
Looking for subscription box gift ideas? See our full subscription box gift guide!