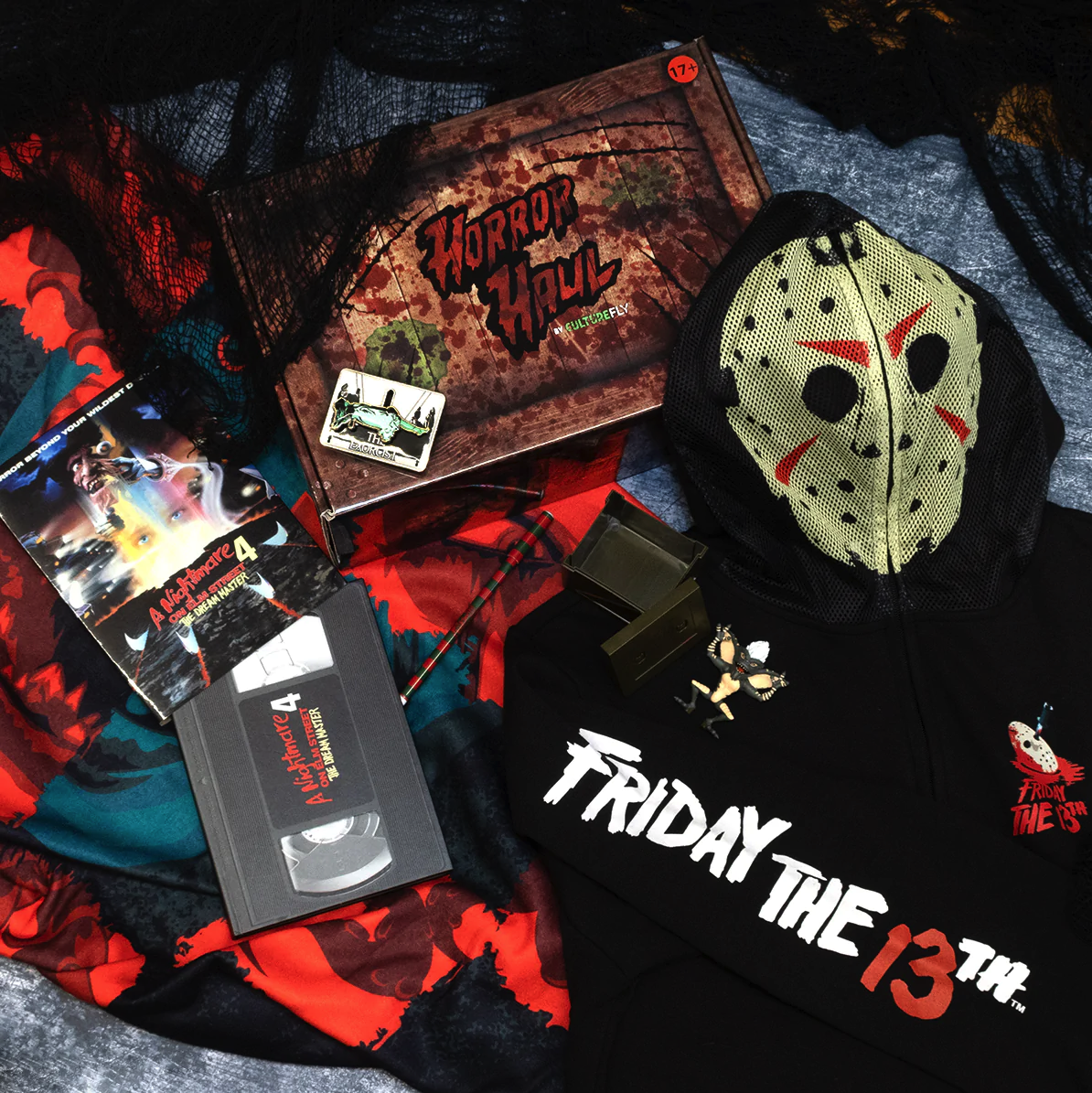 CultureFly's newest subscription is available now – Horror Haul, a subscription for horror fans! Horror Haul will ship every 3 months, and will include 6-8 limited edition merchandise featuring cult horror classics like The Exorcist, Friday The 13th, and more!
We also have spoilers for the Fall 2022 Horror Haul Box! Boxes will ship this October!
Boxes will include:
Friday The 13th Jason Hoodie⁠
IT Throw Blanket⁠
Nightmare on Elm Street Journal and Pen⁠
Gremlins Smols⁠
The Exorcist Sliding Pin
Are you getting Horror Haul ?
This box is produced by Culturefly and contains items licensed and produced exclusively for this box – you can check out all of Culturefly's other fandom boxes here!