Nothing beats a glass of cold brew coffee (with lots of ice!) on a hot day – it perks you up and cools you down instantly! Trade Coffee Cold Brew is an excellent choice if you want to make your own cold brew coffee at home. They offer a curated selection of cold brew coffee with easy-to-use brewing bags. What's more impressive is that these bags are compostable and plastic-free – so you can enjoy your coffee knowing that it's also environment-friendly!
Try Trade Coffee's craft roasted coffees best suited for cold brew! With a cold brew coffee subscription, you can get fresh coffee on your preferred schedule, delivered right to your doorstep.
DEAL: Get your first bag FREE ($15 value) when you prepay for 3 bags + FREE Cold Brew Bags! Just use this link to subscribe, no coupon needed.
There are two subscription options: Select and Premium. Select offers an assortment of 200+ craft blends and single-origin coffee ($15.75 per bag), while Premium has a catalog of 450+ premium coffees, including rare and unique beans ($19.50 per bag). In case you don't like your first match, they will replace it for you without extra fees! Gift coffee subscription is also available!
Enjoy an endless discovery of craft roasted coffees while also supporting local roasters! Trade Coffee features coffee beans from 55+ small roasters from across the USA. The beans are roasted to order, which means they will be delivered to you at peak freshness. Plus, brewing is easy and mess-free. There's no more need to go to a cafe every day just to get your daily cold coffee fix!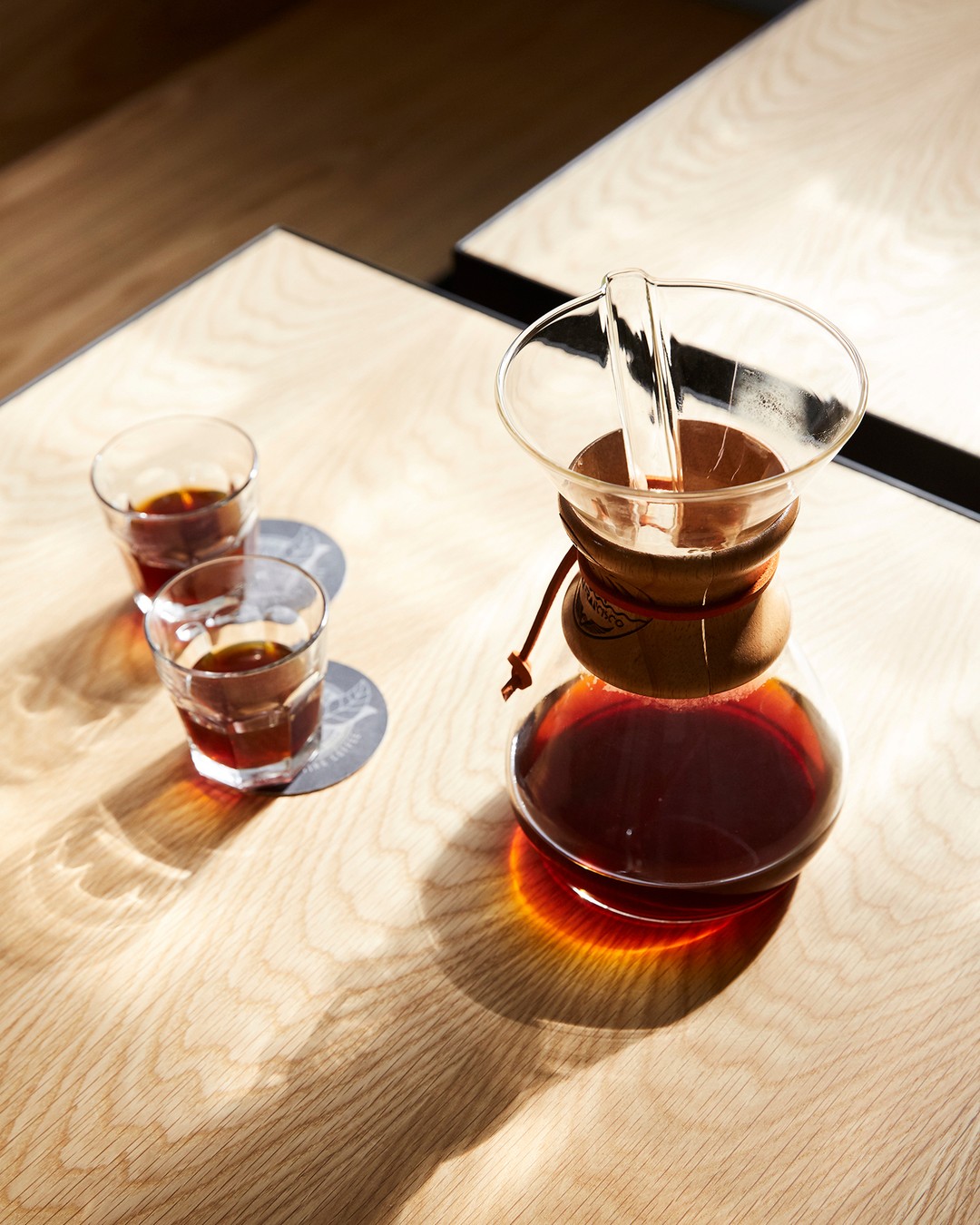 Is it easy to make? Good news for people who love convenience: making Trade Coffee Cold Brew is easy as pie! First, you have to fill up the bag with coarse ground coffee and seal it by pulling the drawstring (make sure it's tight!). Then, place it in a container and fill it with 24 oz of water, either room temperature or cold filtered. The last step is to cover it up and let it sit at room temperature out of direct sunlight. After 12 to 18 hours, your delicious cold brew coffee is ready! Add milk and syrups or enjoy it on its own – totally up to you! Some cold brew recipes suggested by Trade Coffee are Bourbon Bella, Triple B Cold Brew, and Jackie Collins. See more in our Trade Coffee Cold Brew review here!
What kind of cold brew recipes do you want to make with Trade Coffee Cold Brew? Are you planning on getting anything else from Trade Coffee?