Basking under the sun all season long is never a problem with Beachly Beauty Box! The Summer 2022 box included skin-friendly summer must-haves to give the skin the right amount of sun protection, hydration, and glow. It's an additional way to include vitamin sea in your daily beauty routine and prepare the skin for more summertime fun!
DEAL: Visit Beachly and get 50% off your first beauty box when you use the coupon code HELLO50. Your first box will be a starter box.
The box contains four beauty products in their own packaging: sunscreen lip balm set, matte bronzer, face sunscreen, and sun spray. They're ideal to throw in your summer tote and take them anywhere you go this season!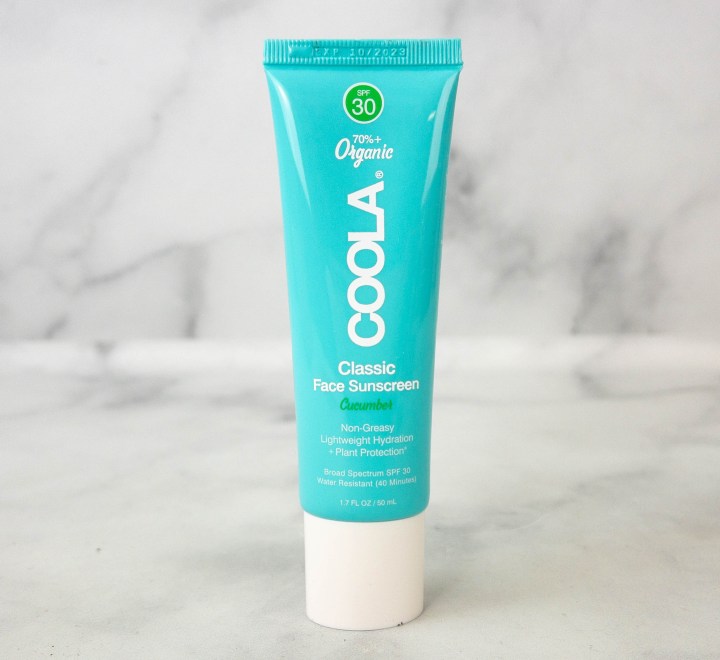 Coola Classic Face Organic Sunscreen Lotion ($32) protects the skin from too much sun damage and provides hydration at the same time. The best thing about this product is that it's made of 70% certified organic ingredients, including organic aloe leaf juice, hydrolyzed jojoba esters, and squalene. Other key ingredients are meadowfoam seed oil and raspberry seed oil, which are both rich in antioxidants. The lotion has broad spectrum SPF 30 protection and is water resistant for up to 40 minutes. It doesn't feel heavy or greasy when applied. I also appreciate its fresh and natural scent, reminiscent of moisture-rich cucumber.
It's not just the skin that needs protection from the sun, but also the lips! Included in this quarter's beauty stash is Sun Bum SPF 30 Lip Balm 3-pack ($9.99), which comes in tropical flavors that everyone loves: Coconut, Banana, and Watermelon! All sunscreen balms are formulated with aloe vera, cocoa butter, and vitamin E, keeping the lips soft, plump, and well-hydrated. They're also vegan, gluten-free, cruelty-free, and paraben-free! It's nice to have three lip balms in one pack, so I can throw one in each of my bags for everyday lip protection.
Elizabeth Mott Whatup Beaches Matte Bronzer ($30) is a great way to achieve a sunkissed beach babe look effortlessly! It contains conditioning color pigment polymers that make sure the bronzer doesn't clump, as well as minerals that absorb excess sebum for a matte look. The formula is lightweight, blendable, and buildable, making it easy to apply whether you want to warm up your skin or to contour your face. The compact packaging comes with a small mirror, which is great if you're bringing it with you to the beach or anywhere else this summer.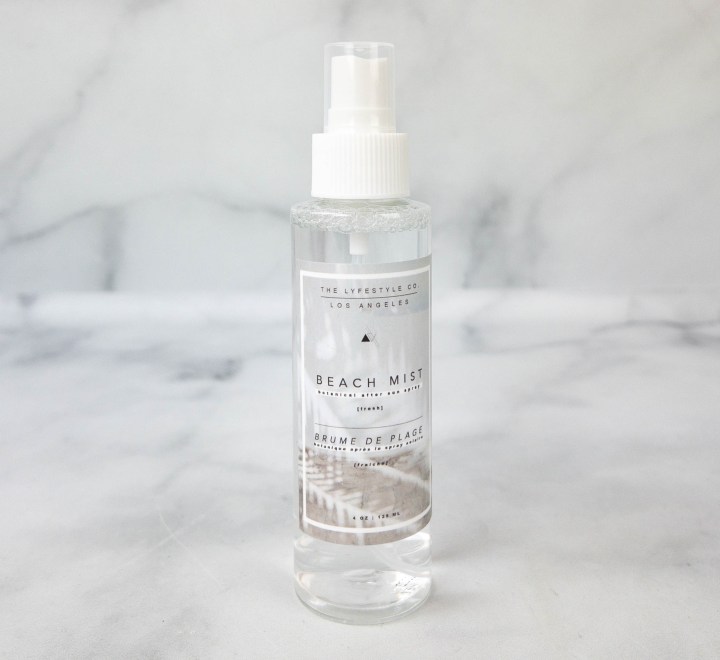 The Lyfestyle Co. Beach Mist After Sun Spray ($42) gives the skin nourishment and hydration after a whole day of playing under the sun! This sun spray has soothing aloe combined with cooling mint and calming lavender. It's vegan, organic, and cruelty-free, and it doesn't contain harsh exfoliants or synthetic chemicals. Aside from after-sun care, this mist can also be used as a toner, mid-day refresher, or setting spray. They also recommend storing it in the refrigerator for some extra cooling effect!
This collection of beauty items for the season helps keep the skin moisturized, revitalized, and glowing amidst the blasting heat. There's a face sunscreen lotion to protect the skin from the sun, a set of three lip balms to make sure the lips are protected and hydrated as well, a matte bronzer to add color and warmth, and a sun spray to keep you fresh as you stride along the coastline! Everything is curated for beach babes in mind, and they did not disappoint. Plus, everything is vegan and cruelty-free. The box has a total retail value of $113.99, which screams savings!
Seasonal boxes include info cards with a brief description of each item. See it here: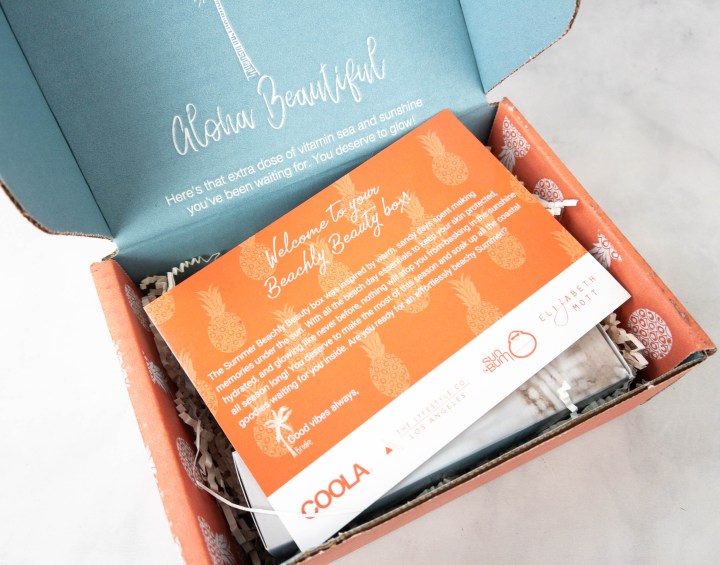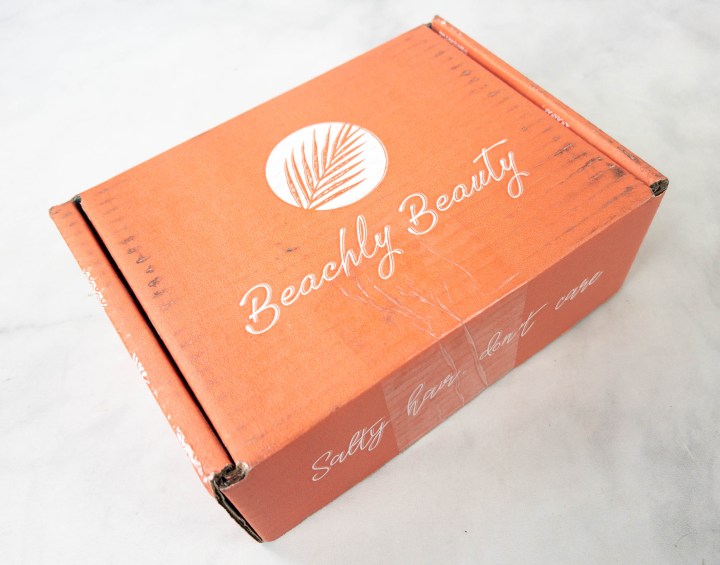 Beachly Beauty Box is a beach-inspired beauty subscription that focuses on cruelty-free and clean beauty products. Each box includes 4-6 beauty products, which may include lip balms, fragrances, cleansers, moisturizers, nail polish, and hair masks. It's $29 per box, with free shipping for the first box and $2.99 shipping for the recurring boxes. They promise at least $75+ retail value in each box. Beachly offers two other subscriptions – the Men's and Women's coastal lifestyle subscription boxes! Each quarterly box includes beach-inspired apparel and accessories worth $250+. Beachly also has recently launched Beachly Starter Box, a great way to try the box before you get a seasonal subscription!
What do you think of the Beachly Beauty Box?