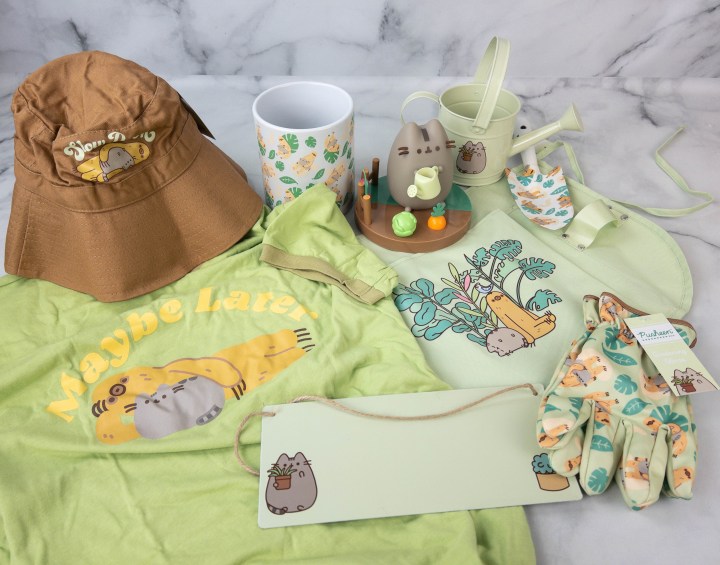 Another season means another jampacked package from Pusheen Box! The Spring 2022 box was themed GARDENING, a perfect hobby to tend to this blissful season. There are a ton of spring-inspired, botanical-themed items in the box that you can add to your collection. Keep reading to find out what they sent us this time!
To keep plants growing and thriving, water is essential. The Spring box came with a Mini Watering Can in a light olive green shade. It has a handle on the side and a hanging loop on top for easy carrying whenever you need to water your plants. There's also an image of Pusheen in front, holding a pot of plant. How adorable!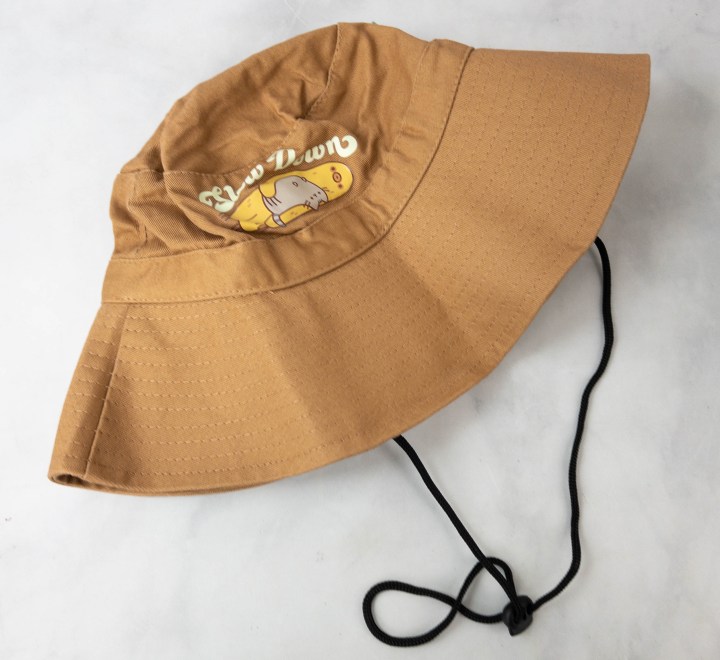 The Pusheen Slow Down Bucket Hat will protect you from the heat while you tend your garden outside. It will keep you looking cool and stylish as well! The hat looks cute with an image of a sloth holding Pusheen, and it also has a text that reads "Slow Down". It has a strap that provides stability and prevents it from slipping down. I also love its khaki color!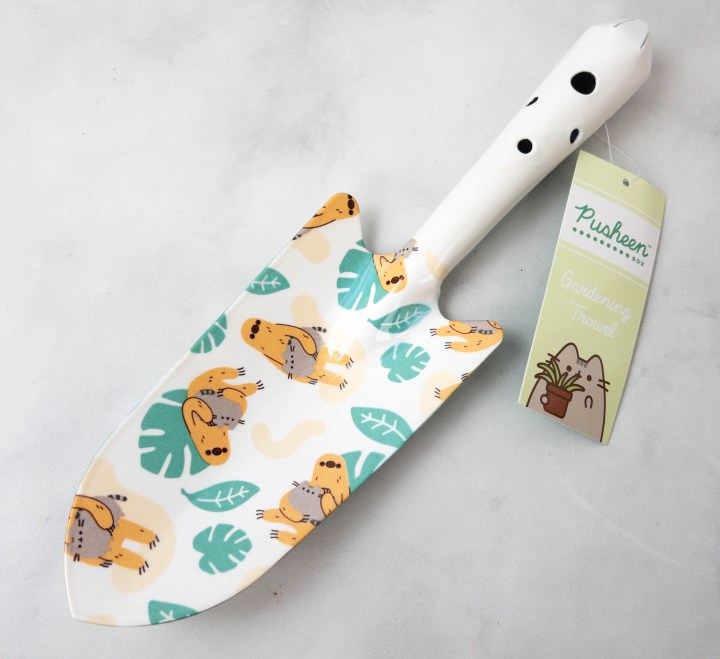 This Mini Shovel is too cute to be used for digging the dirt in my garden! I absolutely love the design printed on it, featuring Monstera leaves and a sloth holding Pusheen. The handle is also easy to grip.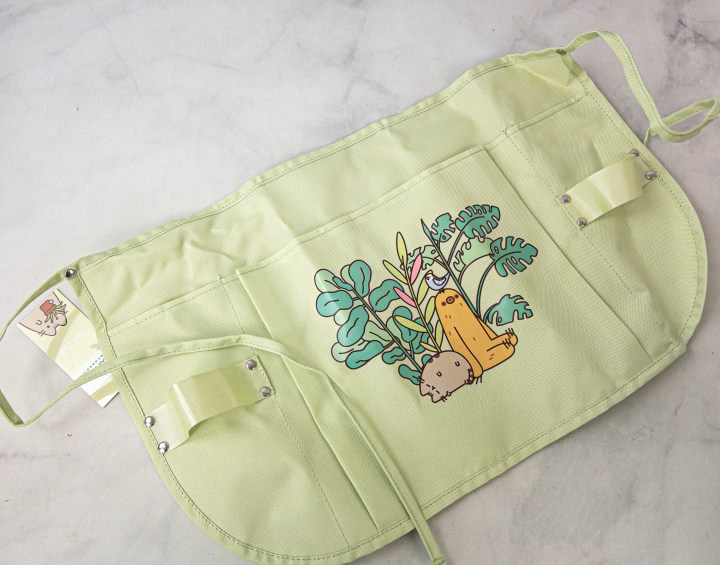 This Gardening Tool Belt makes gardening a breeze, as it keeps your favorite tools within arm's reach! It has the same lovely color as the watering can, and features a cute illustration of Pusheen with a sloth, a bird, and plenty of plants in the background. There's one big pocket in front to hold your gardening items and two smaller pockets with loops to hold other tools. Although I find the belt part too thin, it still holds pretty well.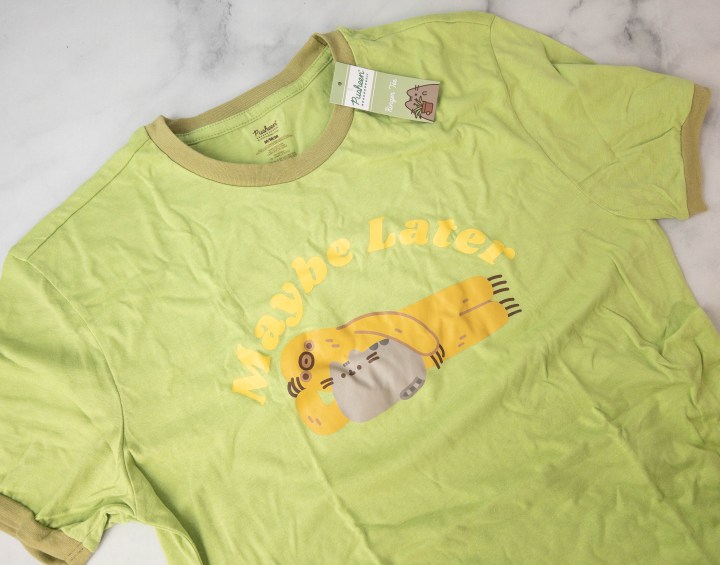 There's also a Maybe Later Tee in the box. It's an olive ringer tee, and it looks simply adorable with Pusheen and the sloth across the chest part. Printed above them is a text that reads "Maybe Later." It's also the same design as the little card included in the box. The shirt feels soft and is quite comfortable to wear, perfect for springtime or any day you feel like wearing a cute tee!
Each quarterly box includes a vinyl figure, and this season's design amazed me. The Pusheen Vinyl Figure I received for Spring 2022 is a bit huge. It's full of details and matched the theme perfectly. You can see Pusheen holding a watering can, tending her tiny and lovely garden. There's a carrot, a cabbage, and a tomato plant as well. The fence even made it look cuter, plus the paintwork is incredible! I really enjoy collecting these vinyl figures, and this is one of my faves so far from this box.
The gardening theme wouldn't be complete without a planter. The box included a ceramic one, which has the same cute design as the shovel. It has a hole on the bottom to allow excess water to seep out. I'd love to use this to hold bouquets or house plants and display it in any corner of our home for a beautiful accent!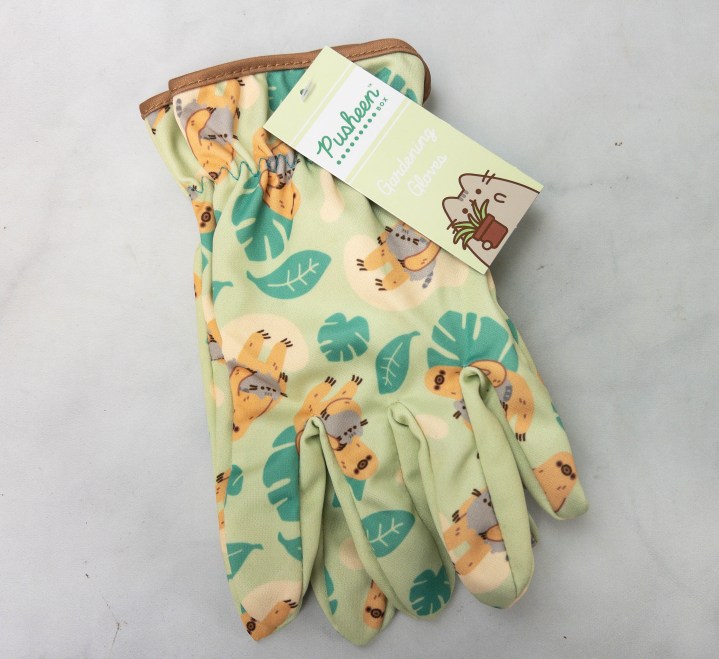 Also included in the box are Gardening Gloves! I love how all these items complement each other's color and design. Like the planter, these gloves feature Monstera leaves with sloth and Pusheen. They're nicely stitched and have an elastic band on the wrist to prevent them from slipping down when in use – perfect for yard work!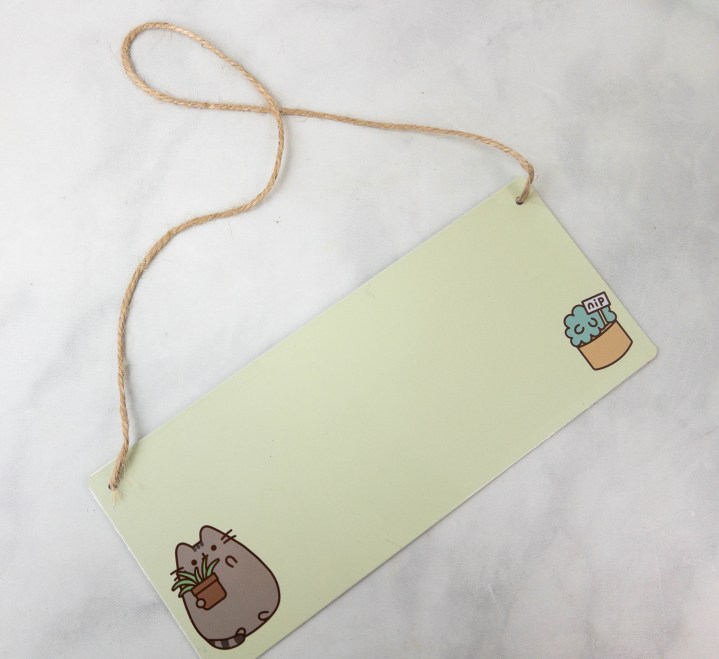 Lastly, here's a Garden Sign where you can write the name of your plant or even gardening reminders for yourself. It's made of metal and has a twine loop. On the left bottom corner, there's an image of Pusheen holding a plant pot, while on the opposite side is a pot of catnip. You can use whiteboard markers to write on it and erase when you need to replace the text. It's cute and can also be used as decoration on bedroom doors!
All the items in this season's box are cute and functional! They're perfect for building and tending a garden, all with that springy vibe! There's a planter where I can put the newest addition to my garden, a pair of gloves to keep my hands clean, mini watering can so I can easily water my plants, and a trowel for planting and weeding. There's even a ringer tee, a bucket hat, and a tool belt for the perfect spring garden-tending ensemble. Plus, there's a garden sign and a collectible vinyl figure, which happen to be my favorite from the box! Overall, this spring box was successful in delivering a whole lot of cuteness and good vibes!
Each seasonal box also includes a card with pictures and names of the items inside. Here's a look: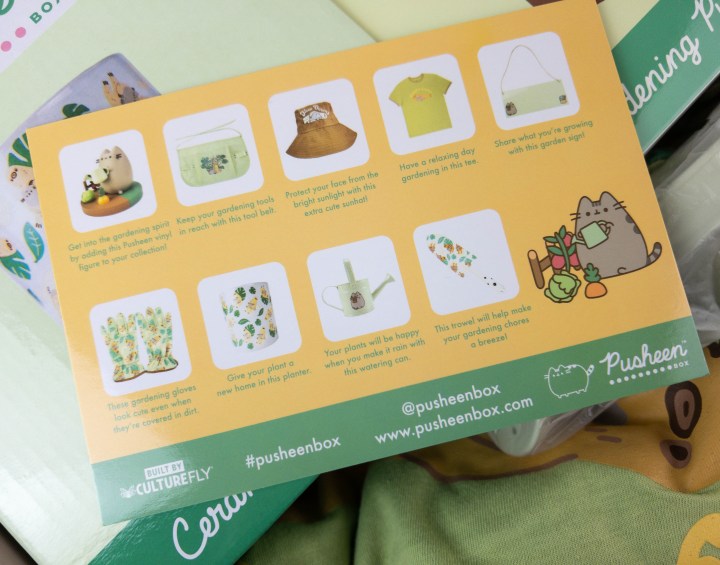 Pusheen Box is a quarterly subscription box that delivers everything Pusheen the cat! Boxes hold a variety of Pusheen items with at least $100 in value, including exclusive products and pre-release items. Some of the items that could be inside include clothing, accessories, electronics, toys, stationery, and more! The box is $43.95 per quarter plus the shipping fee. You can also get a pre-pay annual plan, which reduces the box's cost to $39.95 per quarter plus the shipping fee.
Pusheen Box made the list in our 2021 readers' choice picks of best subscription boxes for teens!
What did you think of the Pusheen Box this quarter?