Every new box from Universal Yums means a well-thought-out curation of local snacks from a new country! This time, Universal Yums brought us delectable goodies from the United Kingdom, including sweet, savory, and wine-flavored snacks that are uniquely British. To make snacking more fun, the interactive guidebook included features about the British culture, as well as a British recipe and other fun content! It was fun to get this in time to celebrate the Queen's Jubilee!
We're reviewing the Yum Yum box, which includes 10-12 snacks and other bonus content.
DEAL: Save 10% on a 6+months Universal Yums subscription!! No coupon code needed, just use this link to sign up!
If you love candies, you should watch out for the Yum Bag – it's included in every box and it's filled with unique flavors that you'll easily love and some that you may find weird and unusual.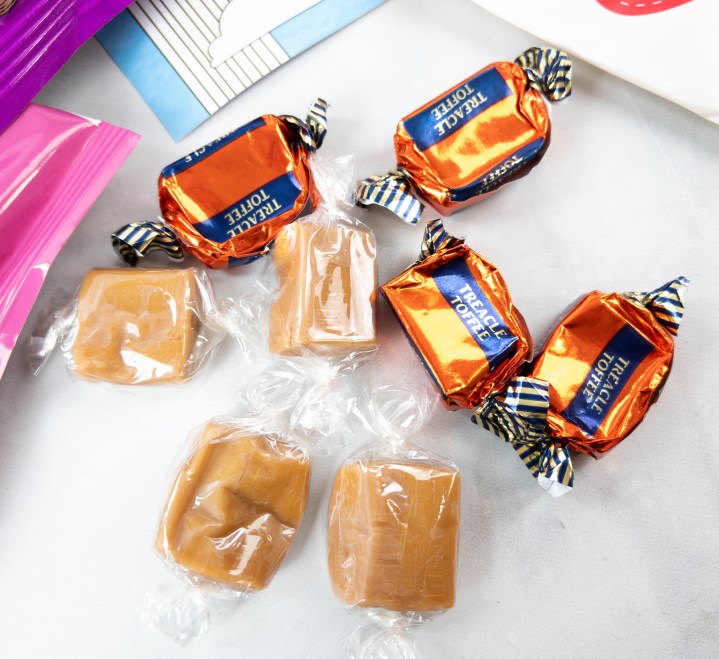 This month's Yum Bag was packed with two British treats: Vanilla Clotted Cream Fudge and Treacle Toffee. The fudge was soft and creamy, while the toffee was sticky and sweet. Both are great as a dessert, and we can't get enough of them!
We're having a party of flavors over here, as the box included Prawn Cocktail Spirals and Pickled Onion Rings. The cocktail spirals aren't really made of shrimp, but they're still flavorful – think of them as a snack version of shrimp cocktails you'd get at parties as appetizers! Meanwhile, the onion rings are a nod to Britain's iconic pub snack. They are crispy and zesty, definitely a great beer pairing.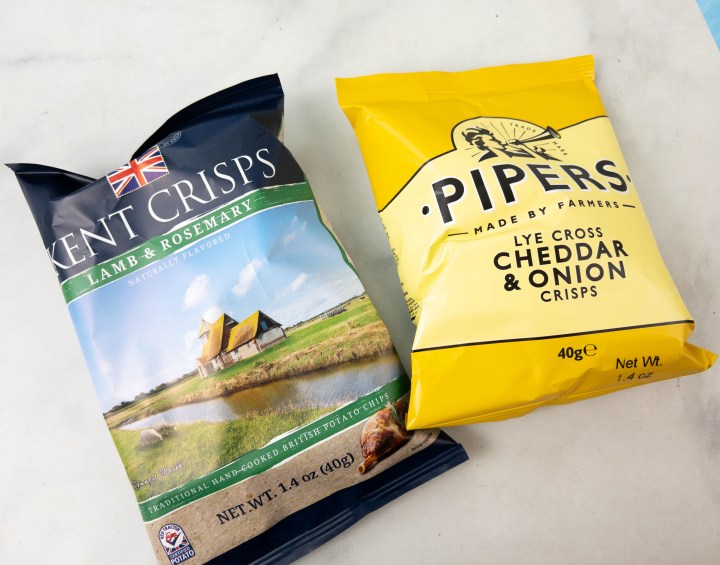 Here are more British goodies to love! Lamb & Rosemary Crisps are inspired by Sunday roast, a British dish made with roasted meat, potatoes, veggies, and herbs. Each piece tasted like a whole feast! For cheese lovers, they included a bag of Cheddar & Onion Crisps. They're made with locally-sourced West Country cheddar, which is probably one of the reasons why it's so addicting.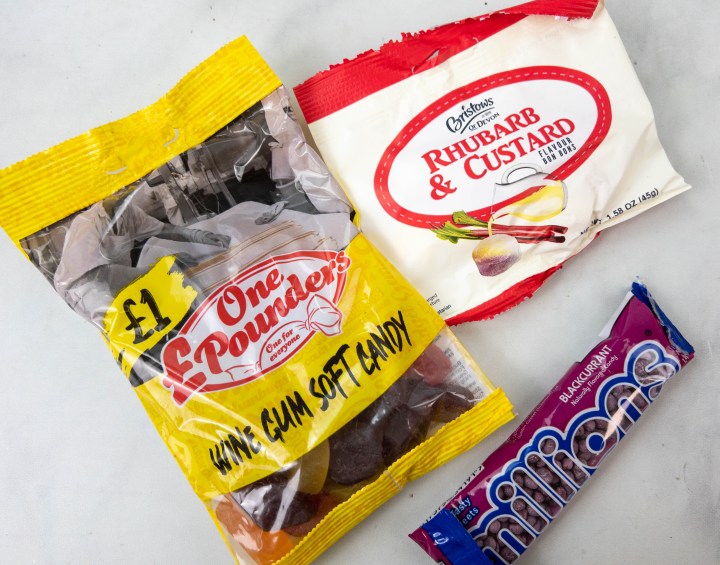 Wine Gummies, anyone? These aren't really alcoholic, but they're still bursting with the tangy and refreshing flavor of grapes. The Rhubarb & Custard Bonbons are also a delight to the tastebuds, as they are juicy and creamy at the same time. Another satisfying treat is the Mini Blackcurrant Chews, made with a blackcurrant fruit that was once banned in the US. They have a sweet and sour flavor, and once you've popped one in your mouth, it would be hard to stop munching on them.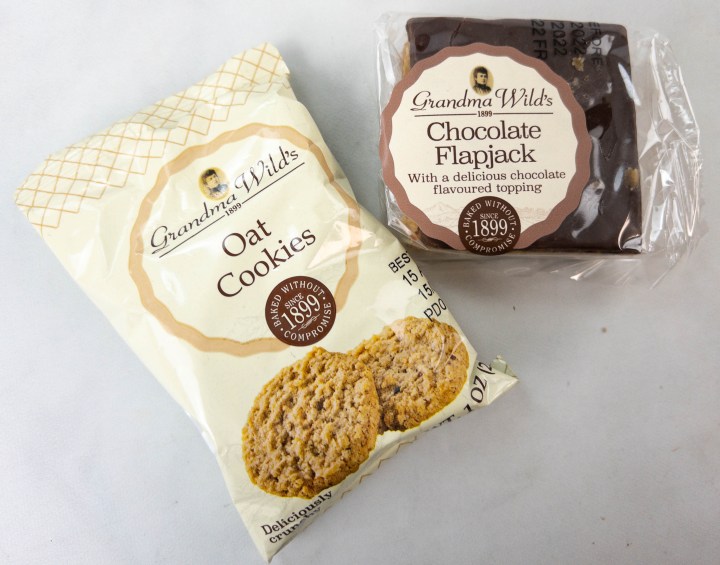 Let's move on to United Kingdom's delicious baked goodies, starting with Grandma Wild's Oat Cookies. These crunchy cookies make a great pair with afternoon tea, if you want to snack like you're in the UK, but they also taste great on their own. The texture is also oat-standing! Lastly, there's the Chocolate Flapjack, which is also made with oats, using a traditional Yorkshire recipe.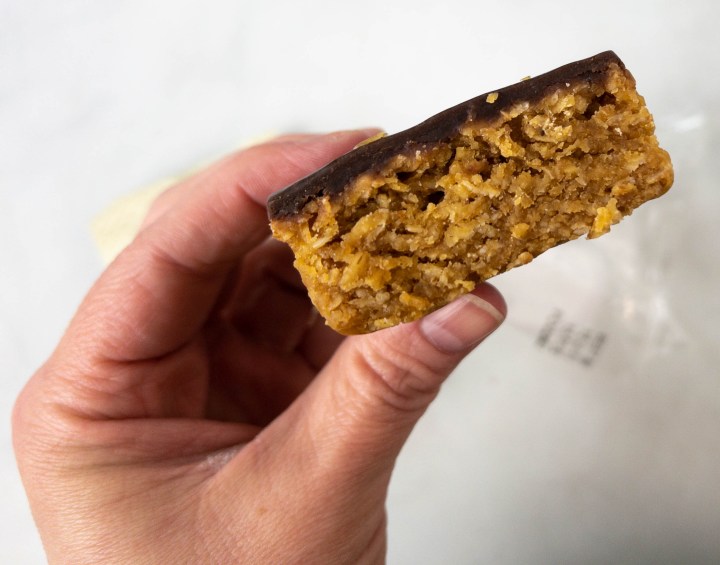 In the UK, flapjacks are not pancakes but oat bars that contain brown sugar and syrup. This one didn't disappoint, especially with its decadent layer of chocolate.
This month's Universal Yums box was filled to the brim with delicious snacks from the UK! It's always fun to try new flavors and indulge in classic snacks, and this time, we've tried everything from British candies to crisps and cookies. Some of the snacks in the box are even inspired by actual British dishes such as the Sunday roast and shrimp cocktails. Overall, I loved the variety of snacks in my box! If you also want to try different snacks from around the world, there's no need to hop from one country to the next – Universal Yums already does that for you so you can enjoy the international snacks right from your couch or anywhere else.
Universal Yums is an international snack subscription! Featuring a new country each month, the box contains unique and delicious snacks that are either difficult or impossible to find in US stores. They promise to always include a variety of sweet and savory snacks, all with the featured country's distinct flavors and spices. Each box also comes with an interactive guidebook containing an explanation of why they chose each snack, as well as trivia, games, recipes, and other cultural features! This monthly snack subscription is a reader favorite – it's taken top honors 3 years in a row in our reader's selections for best snack subscription box!
There are three available box sizes:
Yum Box – 5-7 snacks plus a 12-page booklet for $17 a month
Yum Yum – 10-12 snacks plus a 16-page booklet and other bonus content for $28 a month
Super Yum Box – 19-20 snacks plus a 16-page booklet and other bonus content for $42 a month
Have you tried Universal Yums? What do you think?