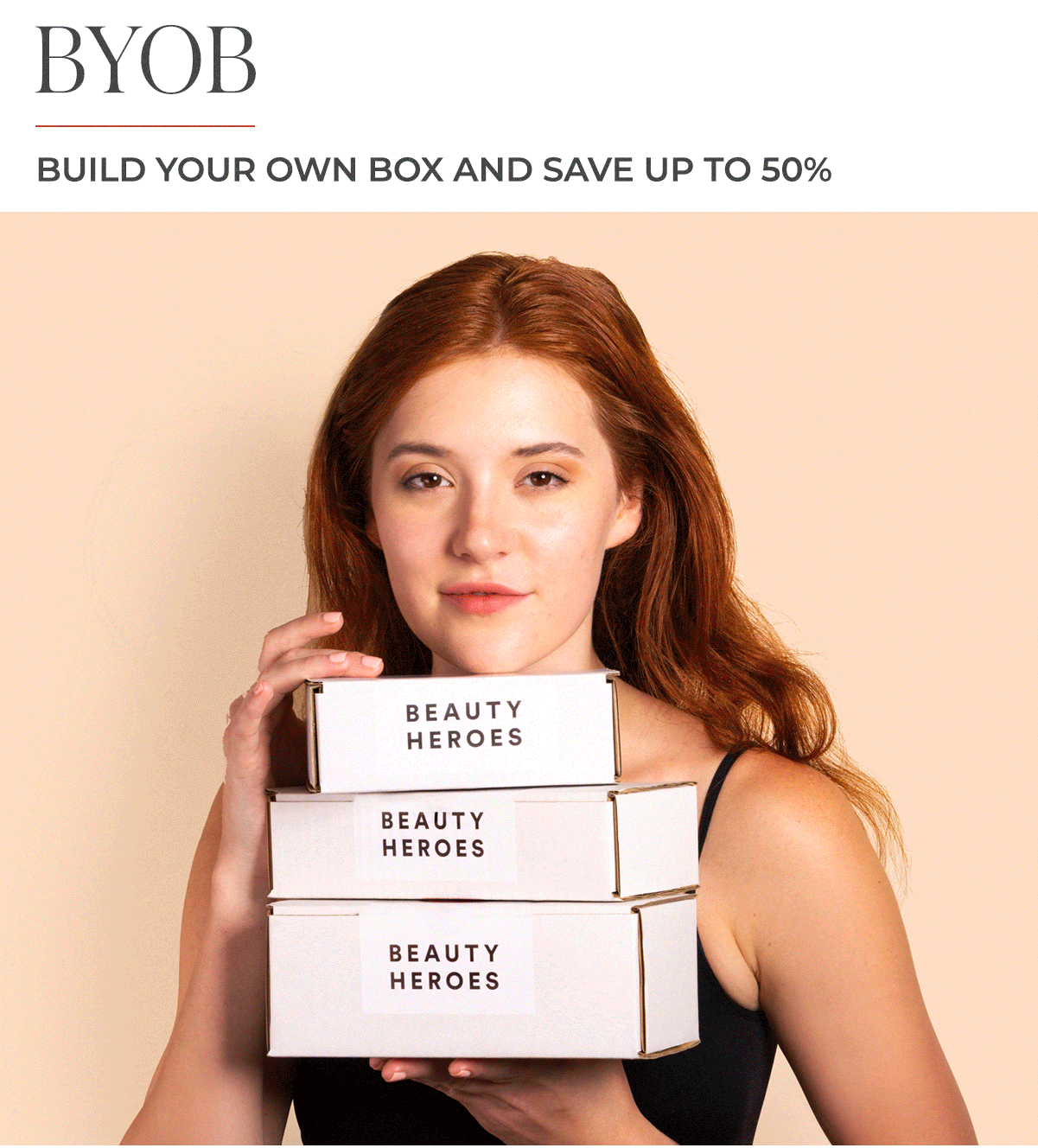 Build Your Own Box of clean beauty products at Beauty Heroes and get up to 50% off! Choose from a selection of Hero products and get 50% off savings when you purchase 5 or more products!
Just use this link to shop the deal! Valid while supplies last.
*Event discount does not combine with any other offer including the Beauty Heroes Member Discount; NOTE: Due to the 4th of July holiday weekend, all BYOB orders will begin shipping July 5th.
FREE Shipping on U.S. + Canada orders worth $75+, FREE International shipping on orders worth $200+, and FREE Priority International shipping on orders worth $500+!
Beauty Heroes is a deluxe beauty subscription box that features clean beauty brands! 3-month subscriptions are $45.95/month ($137.85); 6-month subscriptions are $41.95/month ($251.70); and 12-month subscriptions are $39.95/month ($479.40). See all our Beauty Heroes reviews to find out more about this box!
Always the highest quality, just the right quantity. Beauty Heroes' monthly Discovery delivers healthy beauty straight to your door, helping you to live a little bit lighter, and love a whole lot more. Discover one clean beauty brand each month, always valued at $100+. Comes with one full-size product, plus deluxe sidekicks, for an immersive experience.