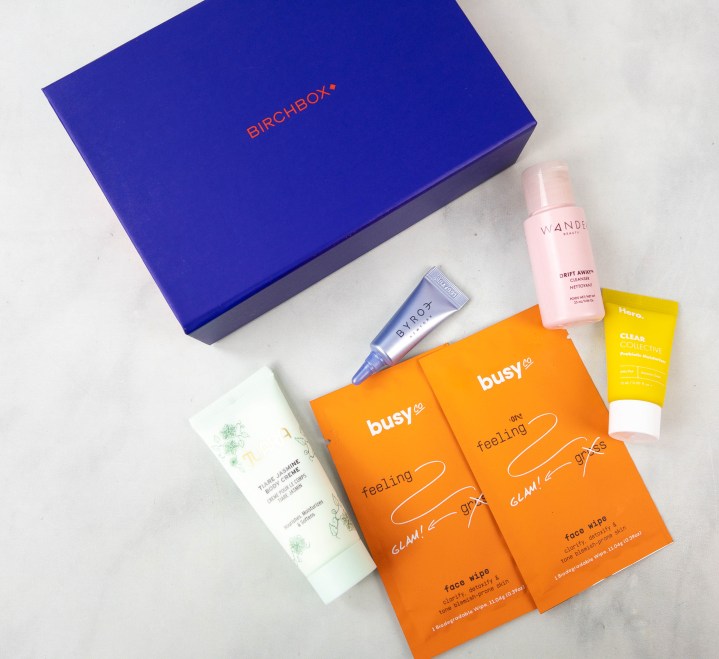 With Birchbox, it's easy to discover new skincare products to improve your routine and boost your skin. The April 2022 box aimed to help everyone build the most effective skincare routine possible, for glowing (never dull) skin! Instead of choosing a curated box or a guaranteed sample, I've let Birchbox decide what goes in my box this time.
For this month, subscribers were able to pick one of three curated boxes, pick a guaranteed sample, let Birchbox pick a box, or swap the monthly box for points!
DEAL: Use one of these offers for a luxe freebie with your subscription – just visit Birchbox and use the code!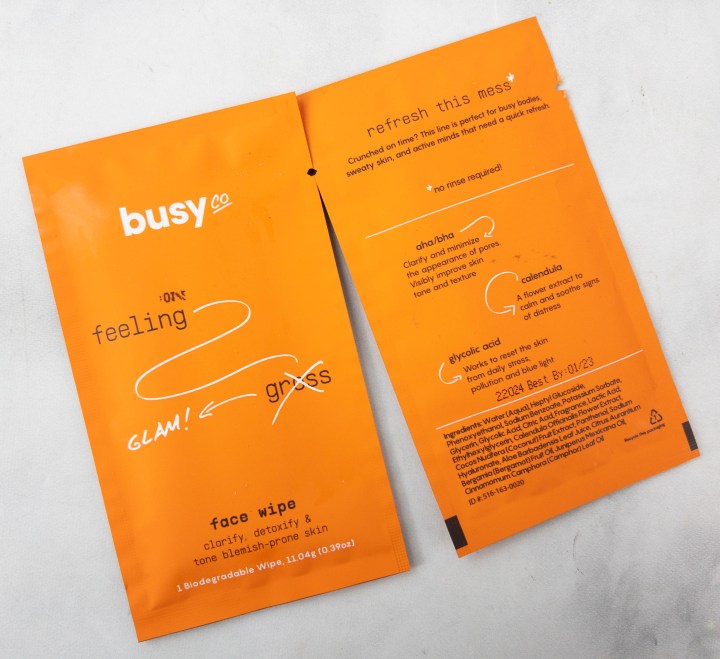 The first part of my skincare routine is cleansing, and for that, they included Busy Co Refresh Clarify & Cleanse Facial Serum Pads ($1.60). I received two individually-packed face wipes to detoxify and calm my skin. Each pad includes AHA/BHA, which helps to reduce dark spots and minimize pores by improving skin tone and texture. After a good swipe on the face, my skin felt so clean and smelled a bit like citrus! These clean-beauty serum pads also contain clover that promotes the skin's natural collagen production and calendula that soothes irritated skin and aids in healing. They're convenient to carry around, perfect for cleansing the skin after a workout, at home, at work, or even on the go. They're biodegradable as well!
Puffy and dark under-eyes are a primary skin concern for many. I'm happy to receive a Byroe Truffle Eye Serum ($19) in this month's package to give my delicate undereye area a boost. It contains an advanced truffle complex (a blend of black, white, and summer truffles) that evens out and lifts the eye area. The overall texture is good, and it easily sinks into the skin. The formulation also includes triple hyaluronic acid that deeply hydrates the skin for a plump effect. It also helps diminish the appearance of fine lines and wrinkles. This eye product has avocado peptides that neutralize free radical damage and lupine proteins that stimulate collagen production and restores skin elasticity. It went on smoothly without leaving a sticky residue. It feels lightweight and hydrating!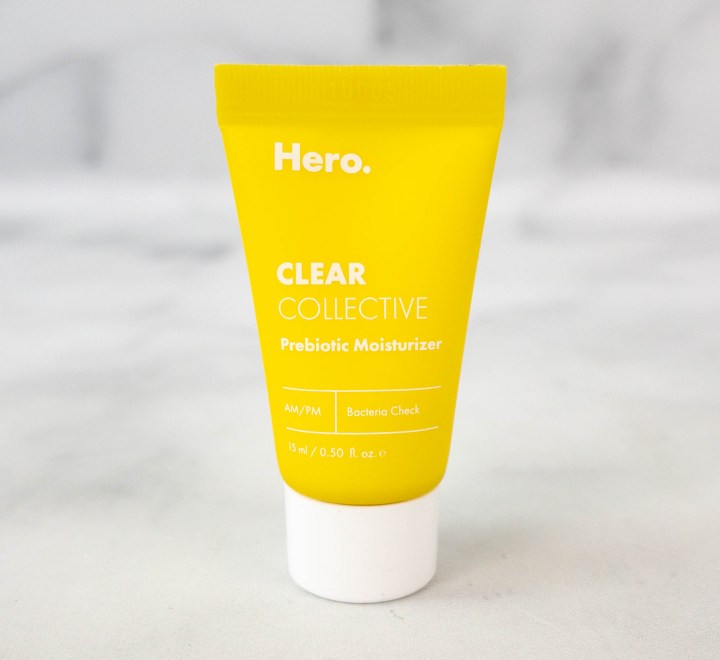 Hero is a great skincare brand! I received a Hero Cosmetics Clear Collective Balancing Capsule Moisturizer ($1.86), which feeds the skin's good bacteria to make it look clear, smooth, and luminous all day long. The silky, lightweight formula includes a prebiotic sugar complex that balances the skin's microbiome and helps reduce the appearance of blemishes, plus pore-purifying sage extract that fuels the skin from deep within. It also has antioxidant-rich squalene and hyaluronic acid that binds moisture to the skin. I find this clean-beauty skincare product very hydrating without the greasy feeling after. It doesn't clog pores either!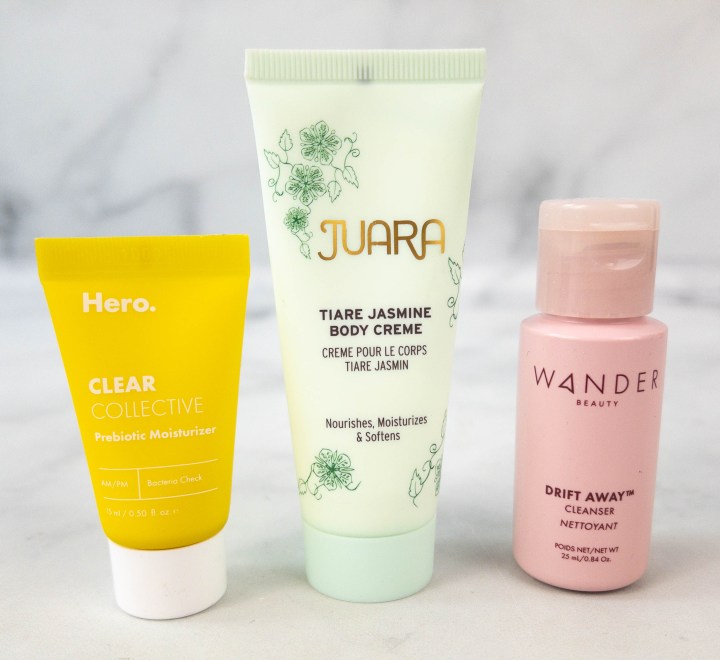 Juara Tiare Jasmine Body Creme – Travel Size 1.5oz. ($12) contains a combination of omega-rich candlenut, avocado, and carrot seed oil that gently exfoliates the skin and gives it a naturally radiant complexion. Another key ingredient is rice bran oil, which helps relieve dry and stressed skin. The body creme even smells nice, with scent notes of Tiare flower and jasmine over refreshing green bamboo, violet leaves, and palm fronds. Also, it has a buttery, whipped, cloud-like consistency that I like!
Wander Beauty Drift Away Cleanser ($7.95) works great for removing impurities, grimes, and dirt left on the skin without stripping moisture! Thanks to powerful sea ingredients like kelp and seawater, it absorbs toxins on the skin and helps hydrate and balance the skin. This clean beauty cleanser has a gel-like consistency and it lathers well. Made with coconut water, it increases skin hydration and elasticity and helps reduce wrinkles and fine lines. It also contains antioxidant-rich acai fruit and guava fruit extract that revives and nourishes damaged skin cells. I love how my skin felt after washing it with this cleanser and it's a good one if you want to avoid actives (fewer interactions with other products).
What's not to love with all these skincare discoveries? With a total retail value of about $42, Birchbox sent a great collection of products I can definitely use to upgrade my beauty arsenal! It's also worth noting that most of the products in my box are clean beauty. From the serum pads to the cleanser, I appreciate how each item moisturizes the skin. The cleanser and eye serum were my favorites, but I was shocked at the price of the full-sized eye serum. Overall, I'm impressed with the product selection and I like that Birchbox is getting better again!
Boxes also include a card with brief descriptions of each product. Look here: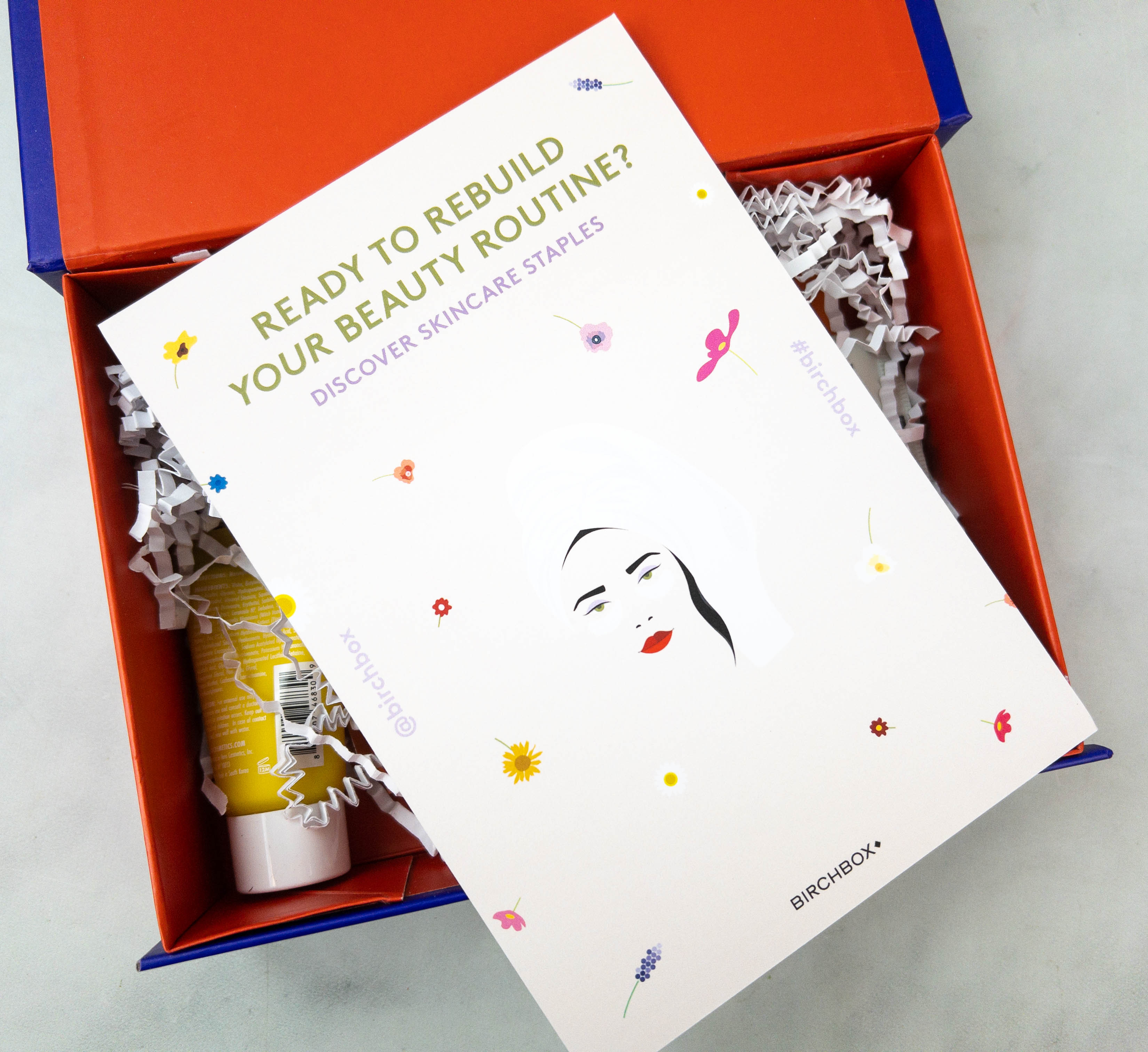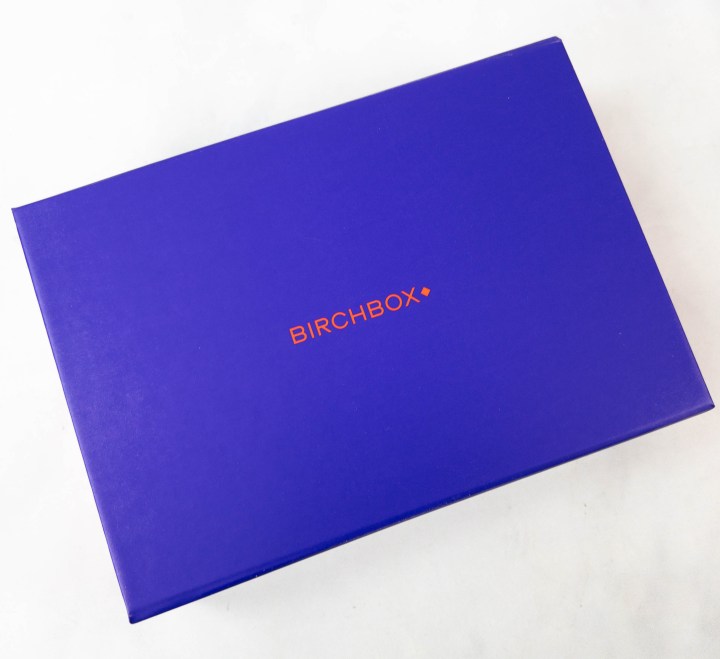 Birchbox is a beauty sampling subscription service that sends 5 new items each month so you can try before you buy. Birchbox is $15 a month and you can choose a monthly sample during selection time, let Birchbox decide, or pick a pre-curated box. Birchbox's beauty subscription made the list in our 2022 readers' choices for the best beauty boxes!
What do you think of this month's Birchbox? What was your favorite item from your box?