We have the theme and item spoilers for the June 2022 Loot Anime Fury! It's Jujutsu Kaisen- themed crate! This crate is $49.99 per quarter + $5 shipping, and will include officially licensed items from an action-packed anime series. 
Celebrate the spirits and sorcerers of JUJUTSU KAISEN with officially licensed collectibles, apparel, and gear found only in this exclusive takeover crate from Loot Anime Fury!

JUJUTSU KAISEN ENDS ON 6/27 AT 9PM PT.

Supplies are limited.
Each box includes: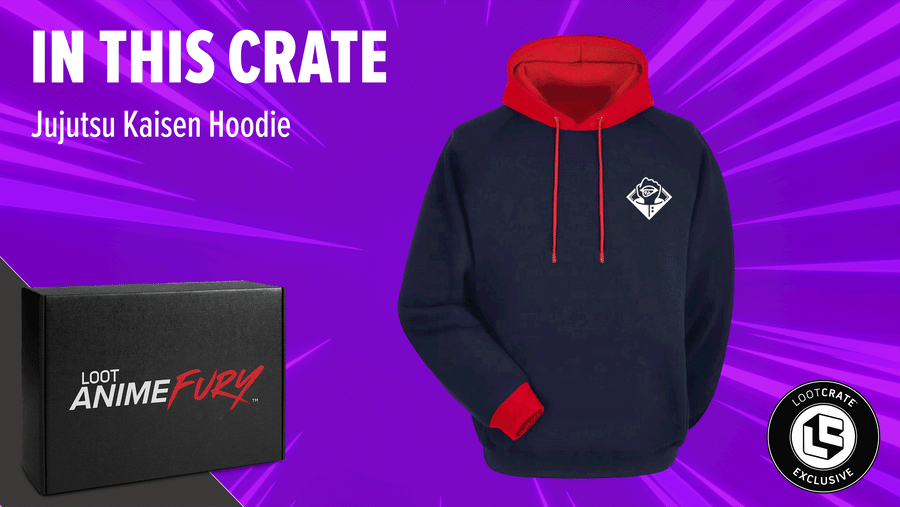 Jujutsu Kaisen Hoodie!
About Loot Anime Fury:
Loot Anime Fury is a quarterly takeover crate from one action-focused anime franchise. Every 3 months we'll have a new takeover with officially licensed premium products!
Here's what you'll get:
Get collectibles, gear, figures and more!
What do you think of Loot Anime Fury?