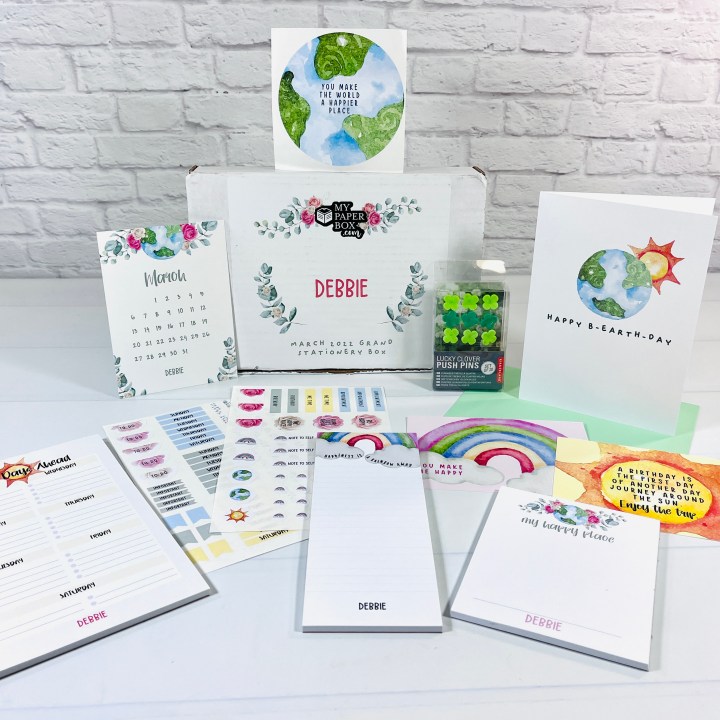 The items in the March 2022 My Paper Box celebrate Mother Earth and have Earth and flowers, rainbows, and the sun all over them. Not only did they include personalized stationery items, they also sent the best notepads! They have a couple of different subscription options, including a brand new greeting card option, but this is a review of The Grand Subscription, which is $32 a month.
DEAL: Get $5 off your first box. Use the coupon code 5OFFMYBOX.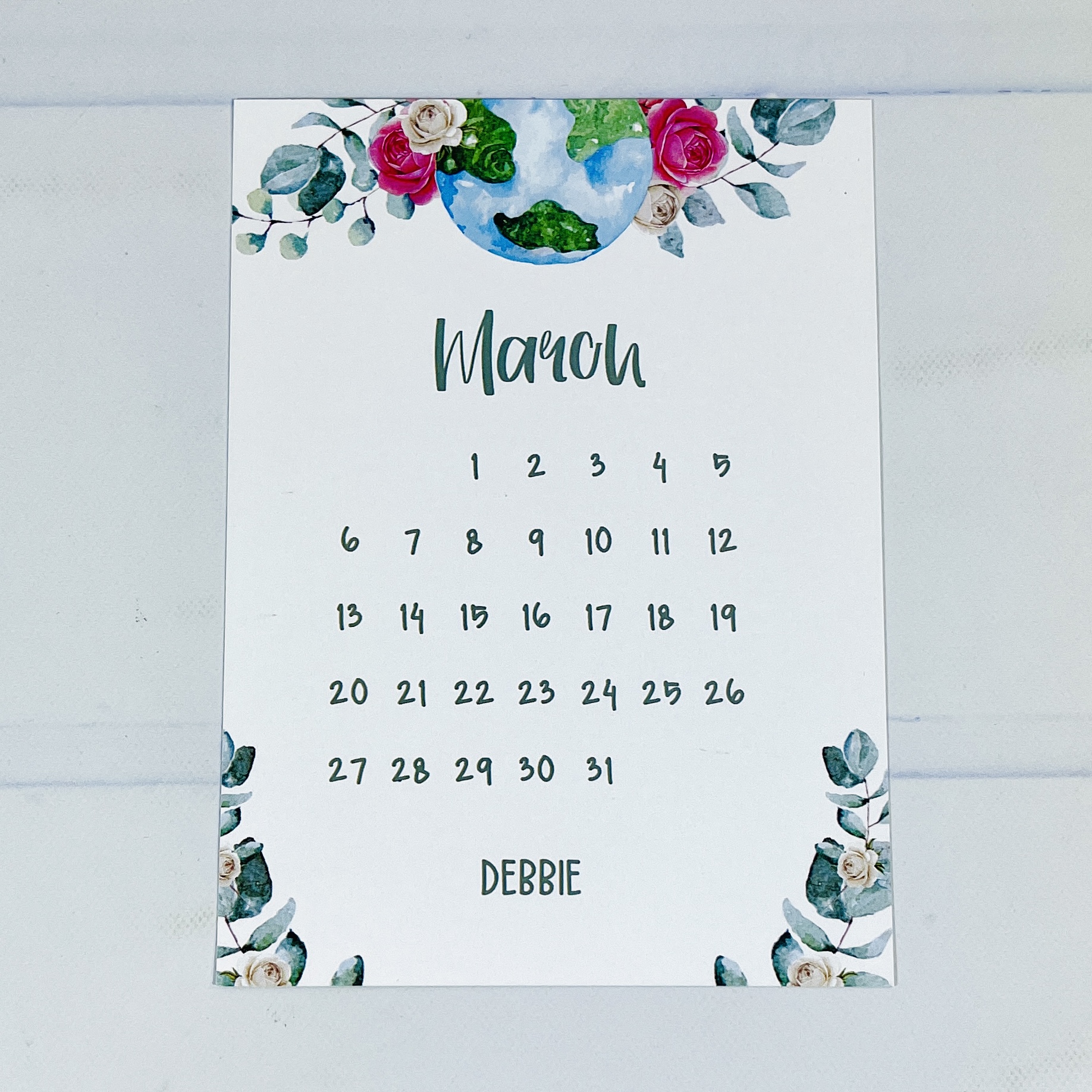 Desk Calendar My first box came with a calendar holder and now every month I place my new calendar in the clip so I see the month-at-a-glance. The back of the card has all sorts of holidays, most I've never heard of, so I can discover a new way to celebrate every day!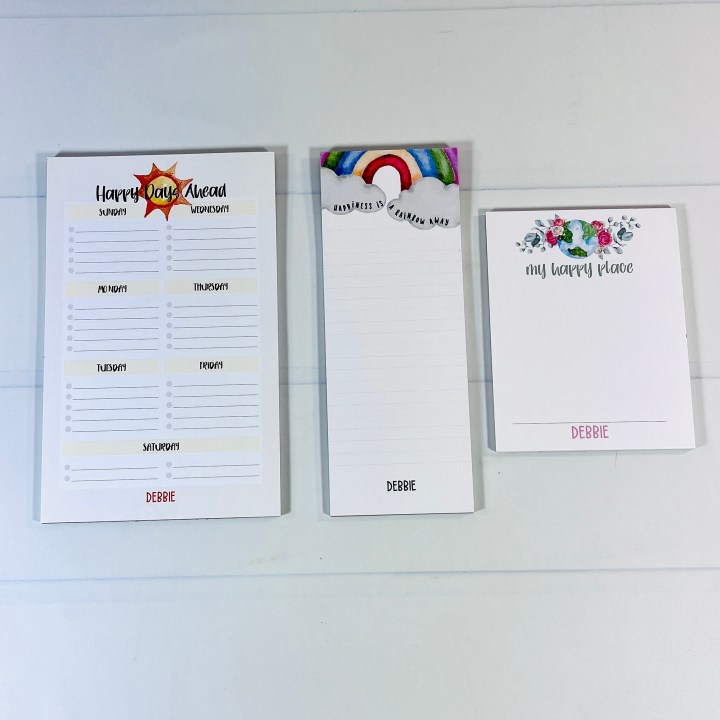 Personalized Notepads I think my favorite part of this subscription (besides the designs and colors) are the notepads! The largest of this month's pads measures 8″ x 5″ and has space for making a week-long list, maybe some cleaning goals for spring or my menu for the week. The next notepad measures 8″ x 3″ and has lots of lines for a note or reminders. The smaller notepad is about 5.25″ x 4″ and will most likely sit on my table so I can write down thoughts to follow up on later. I believe each pad has 30 pages and my name is printed on each one.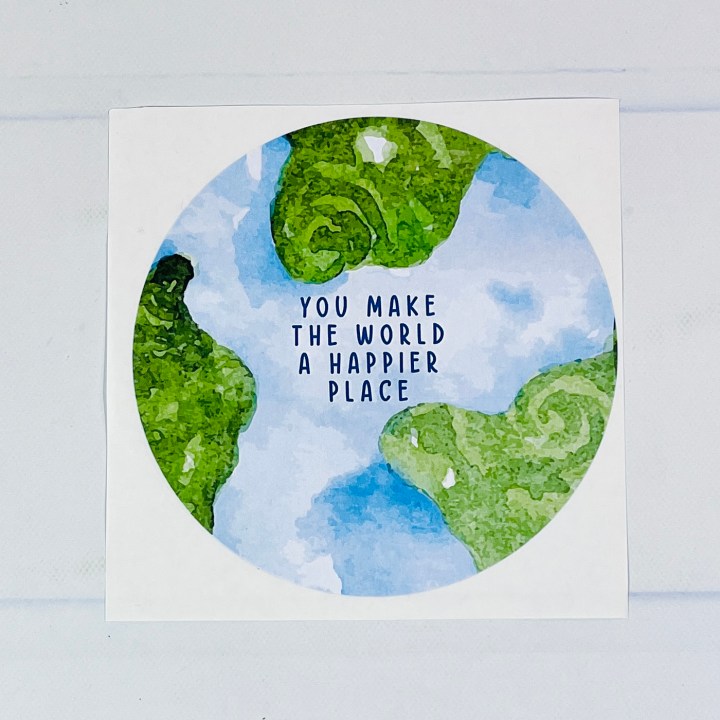 Sticker I think I will gift this sticker to my daughter so she can place it on her laptop or water bottle. It is large, about 4″ across!
Postcards These postcards are pretty on both sides! I like the suggestion that they can be attached to a gift basket for a friend but of course you could send them via snail mail to brighten someone's day.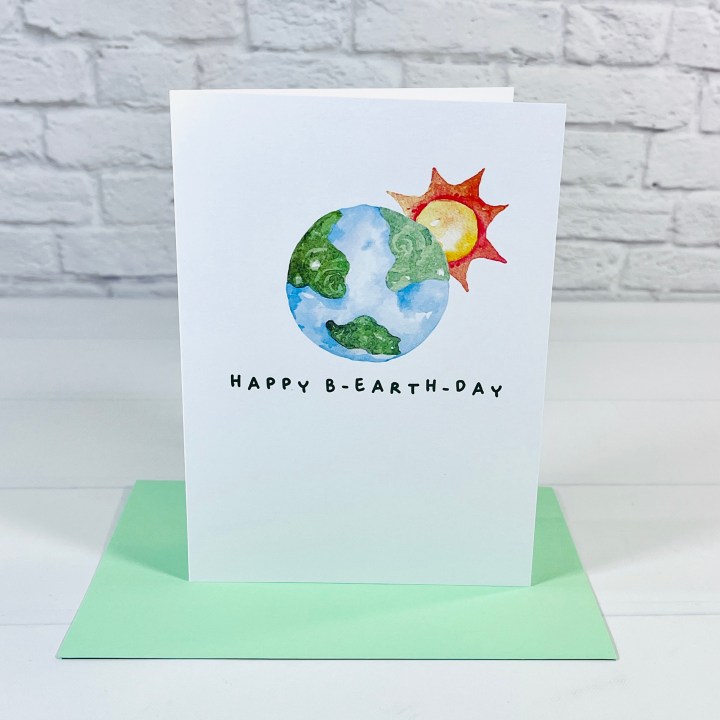 Greeting Card This is a cute card and measures 7″ x 5″ and comes with a mint green envelope. The card is blank on the inside.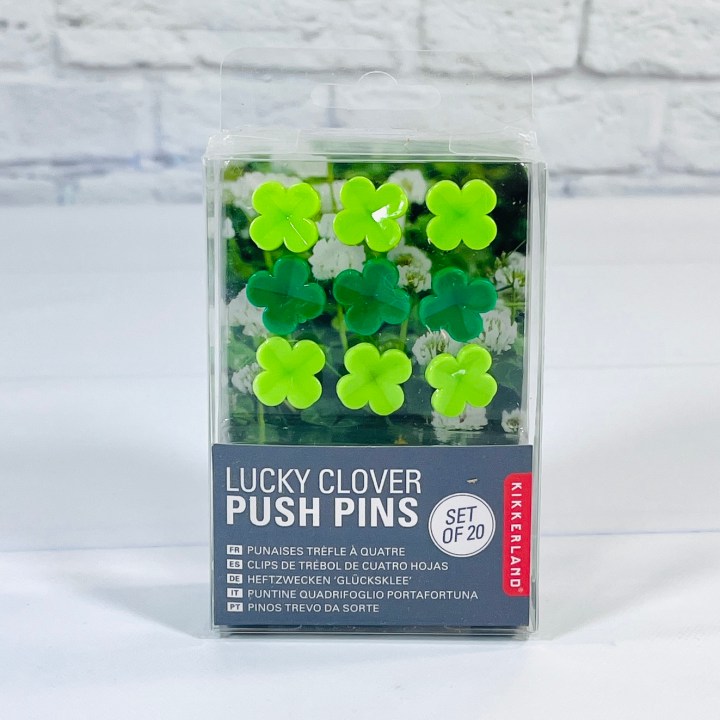 Kikkerland Lucky Clover Push Pins There are 20 push pins in this box to brighten up this month in case your area isn't spring-like yet.
Sticker Sheets I love using stickers in my planner and these are sure to look great as I plan out my monthly activities and reminders.
Monthly Magazine The monthly magazine has 23 pages and shows a picture list of all of the items sent in this month's box. It also has a centerfold calendar (in case you don't have a planner and want to use those stickers from above) and ideas on how to celebrate all of those unique holidays such as Giant Panda Bear Day and Cheesesteak Day.
My Paper Box was filled with goodies that I can use at my desk, table, bulletin board, and planner. I especially love the notepads, and you can get a separate subscription just for those, and I think they will vary from what you would receive in the Grand Subscription. The stickers are also adorable, and the rest of the items are useful too.
My Paper Box is a monthly subscription box filled with personalized stationery! Each box will be curated to a theme and you can choose from three different levels and price points. The Mini Subscription is a collection of 3 personalized notepads and is $18 a month; The Grand Subscription comes with a Personalized Paper Box and a selection of items such as personalized notepads, cards, planners, and more and is $32 a month; The Greeting Card Subscription comes with 4 cards, envelopes, and USPS Forever stamps and is $15 a month. Each month there will be a new theme and you receive the order for the month before so you will have everything ready to go when the calendar changes. My Paper Box made it to the list of our readers' favorite stationery subscriptions!
What do you think of this month's box?