With Decocrated, you can easily stock up on holiday decorations for your home! This Christmas add-on box, for instance, is filled with aesthetic and cozy holiday pieces, available only for Decocrated subscribers to purchase. If you're not yet a subscriber, this is a great time to sign up because you can still get the Christmas box in their shop with a 40% discount and add it to your decor stash for next Christmas!
This box arrived late, but the good thing is that I can keep and use it for next time. For $39.99, it included up to 8 curated pieces such as ornaments, wreaths, candles, stockings, and more!
DEAL:
Get $15 off on quarterly or annual subscriptions! Use coupon code HELLOSUB15 at checkout.
Additional 40% off all past Decocrated boxes! Discount applies automatically at checkout.
The Advent Calendar is one of my favorite items in the box! It was a fun way to do a Christmas countdown. The best part is that it can be reused year after year, so it's a nice addition to our collection of Christmas decor (and you know we love our advent calendars here!).
The advent calendar is made of metal with a wooden frame, which makes it durable and sturdy. A wreath magnet is included as a way to keep track of the days. You can simply place it against a wall and it will look so pretty! I love that it's a unique item and not something you can find in every decor store.
The box also included a Christmas pillowcase. Like other pillowcases from this box, it has a double-sided design. One side features a beautiful Scandinavian pattern in red for a cheerful vibe, while the other side is more neutral with its white background and x prints. Very on trend! The fabric feels soft and cozy, and it doesn't feel cheap at all.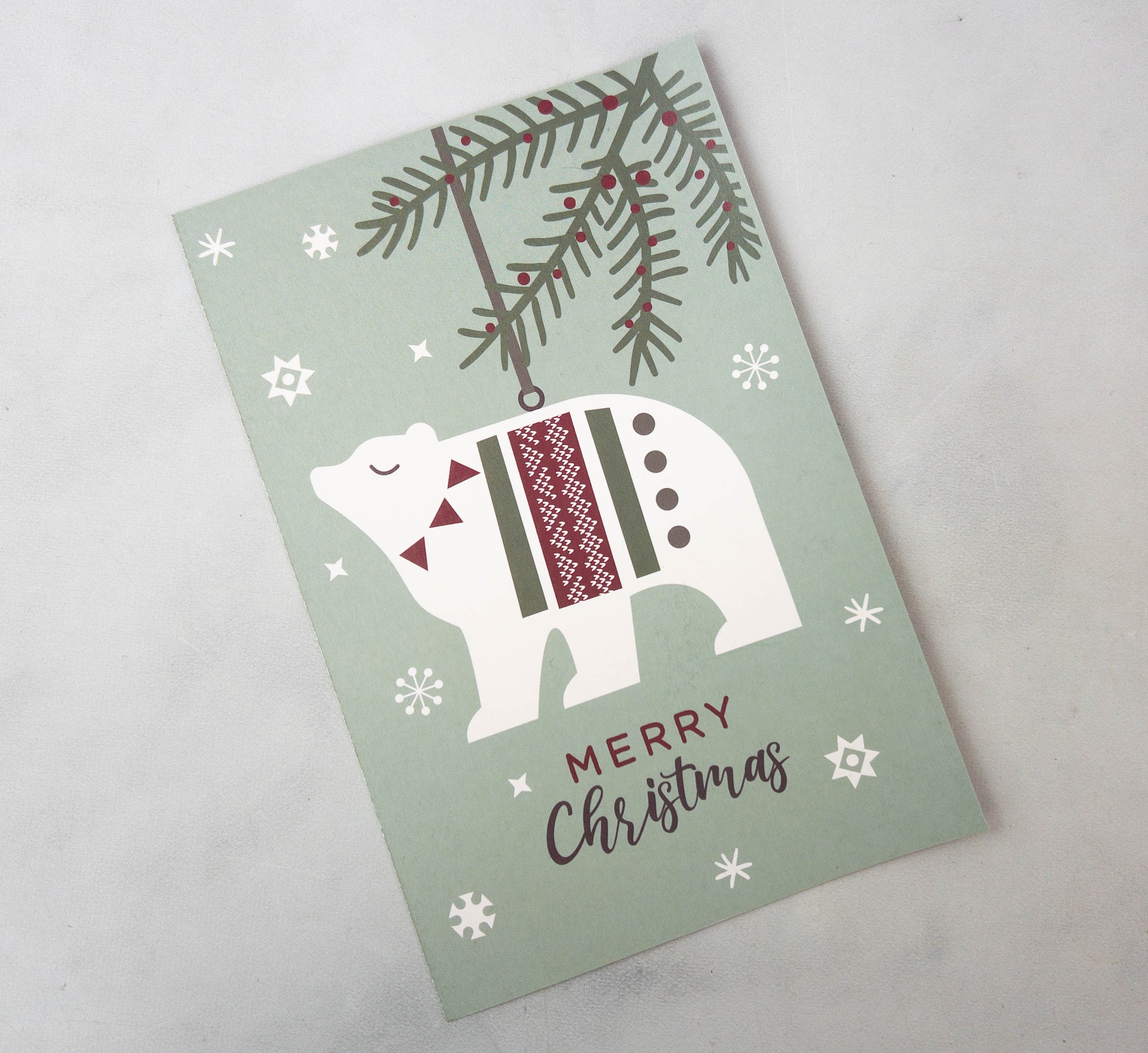 Next up is a double-sided Christmas art print for display. One side of the card features a similar pattern as the pillow, with a text that says "sweater weather". The other side features a polar bear with a Christmas greeting.
I love candles, and this Christmas votive candle holder isn't an exception. It's something I can use all year long, not just for the holidays. The candle holder is made of ceramic and has a beautiful moss green finish with a snowflake cut-out pattern. It's a beautiful piece that can complement any home decor style. It also looks so festive and gives off a warm glow whenever I light a candle inside it.
To cap off the box, here's a ceramic Santa figure with gold spectacles that look so adorable. I'm thinking of placing this on top of our fireplace for next Christmas!
Decocrated curates boxes filled with decorative pieces every quarter. For Christmas 2021, they released an Add-on Box which contains Christmas-themed decor mostly in red and green, which exudes a different vibe compared to the Winter 2021 box's white and green color scheme. The good news is that the box is still currently available and you can get it at a huge discount!
Decocrated also does a great job with the packaging. The items came protected in their own box. Also, there is a booklet with information about the featured artist and design inspirations. Here's a closer look:
Decocrated is a quarterly subscription that sends beautiful home decor! Shipping every 3 months, each box will include a handpicked selection of home decor based on the season to keep your place feeling fresh, as well as items that work with the pieces you already own and love. The idea is that at the end of a year's subscription you will have a whole-home collection that works together to help you look like a seasoned decorator. Each Decocrated box is $89.99 and you can save 10% by signing up for a whole year of subscription. It's a reader fave, taking home the top spot in the best home and decor subscription boxes for 2021, as voted by our readers.
What do you think of this Decocrated add-on box?