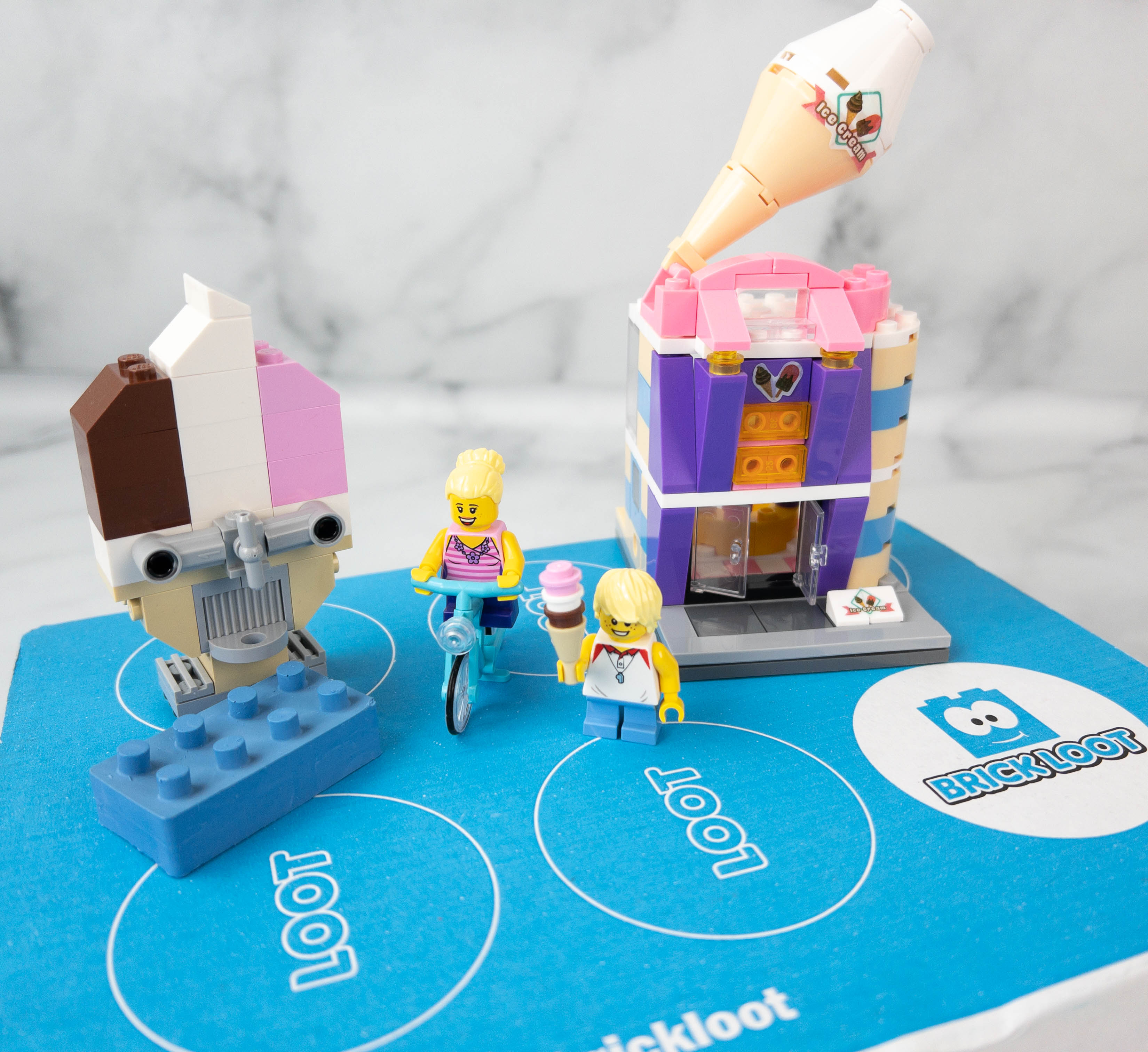 Brick Loot's November 2021 box looked deliciously sweet! It was themed SCREAM FOR ICE CREAM, and it was packed with Lego-compatible bricks and accessories that fans can use to create ice cream-filled builds. This month's box also included a cute Lego-inspired item: a blue crayon that's shaped like a brick!
DEAL: Use code HELLO15 to save 15% on your entire subscription! OR use code KIDCEO to save $5 on your first box!
The first build for this month's box is a Neapolitan Swirl, designed exclusively by Tyler Clites for Brick Loot. It comes with 45 Lego pieces. My kids were excited about it, and so I was. With chocolate, vanilla, and strawberry flavors, it's perfect for making a Neapolitan swirl ice cream.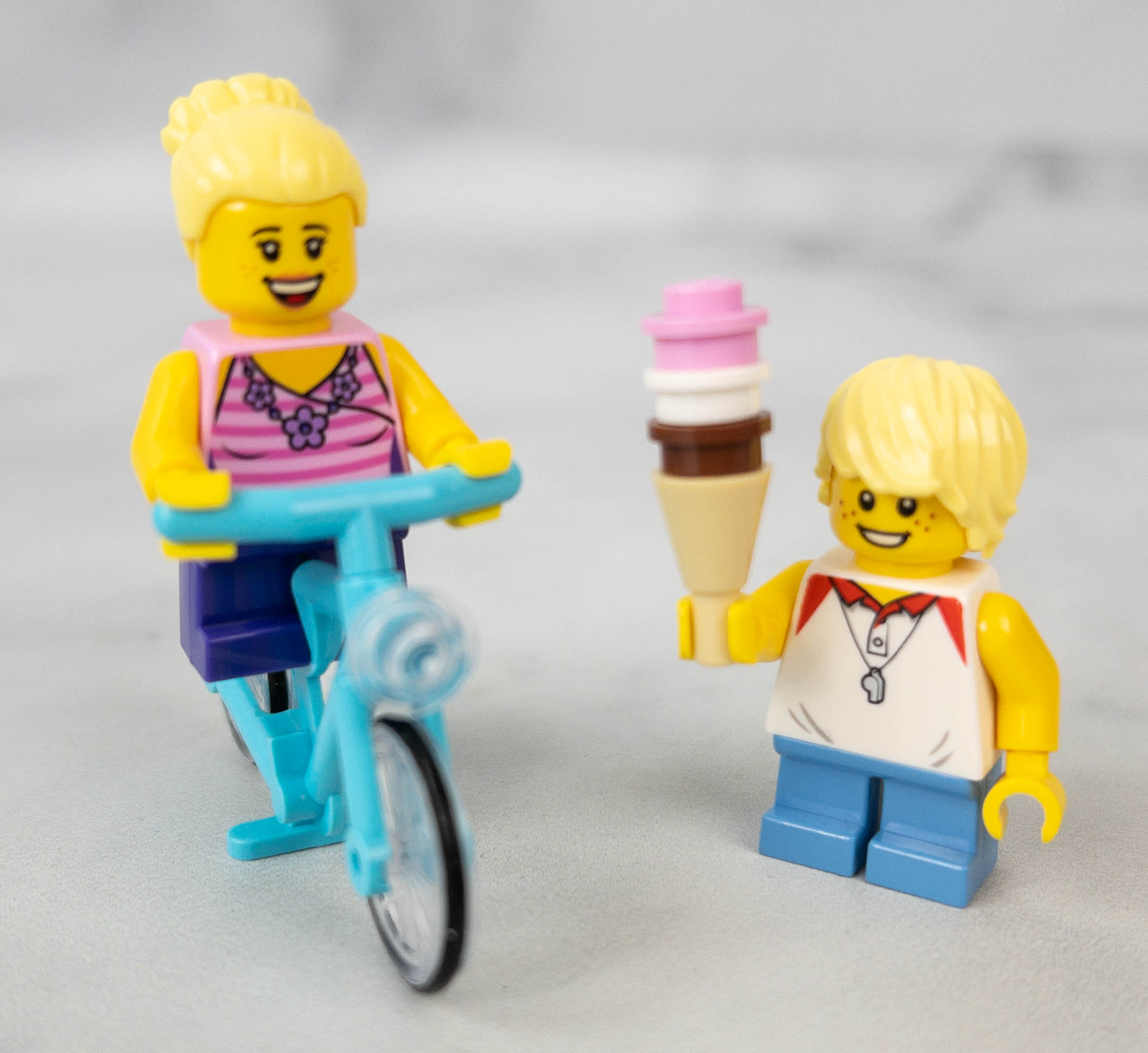 This month's monthly mystery pack features not just one but two mini-figures! Normally, they would send only one, so we're happy we received two this time, a girl and a boy with happy faces that seem to be excited to taste that yummy Neapolitan swirl ice cream cone! The details on their clothes are also cute.
The pack also contains a blue bicycle that will help these best friends to transport efficiently to an ice cream parlor. Glad to see that the mini-figure fits perfectly on it! The bike is fully compatible with the mini-figures we received in the box.
Moving on to our main build: the Ice Cream Parlor! It comes with an instruction sheet, so we had no problems putting it together. The set comes with a total of 123 Lego pieces, and the colors look so nice! We built it up in no time, so we can display it right away. The ice cream parlor looks pretty with such a detailed interior on both the first and second floors, especially that huge ice cream signage on top! It's one of the cutest Lego builds we've received from the subscription so far.
Brick Loot's November 2021 box is such a delight! The builds are unique and the colors of the Lego bricks are just so cute. My kids and I had a blast building everything, especially the ice cream parlor. The instruction sheets provided in the box also made things easier for us. We're fond of adding new Lego builds to our collection every month, and we appreciate that Brick Loot arrives with different fun themes. If you also love Lego, this subscription is a great fit!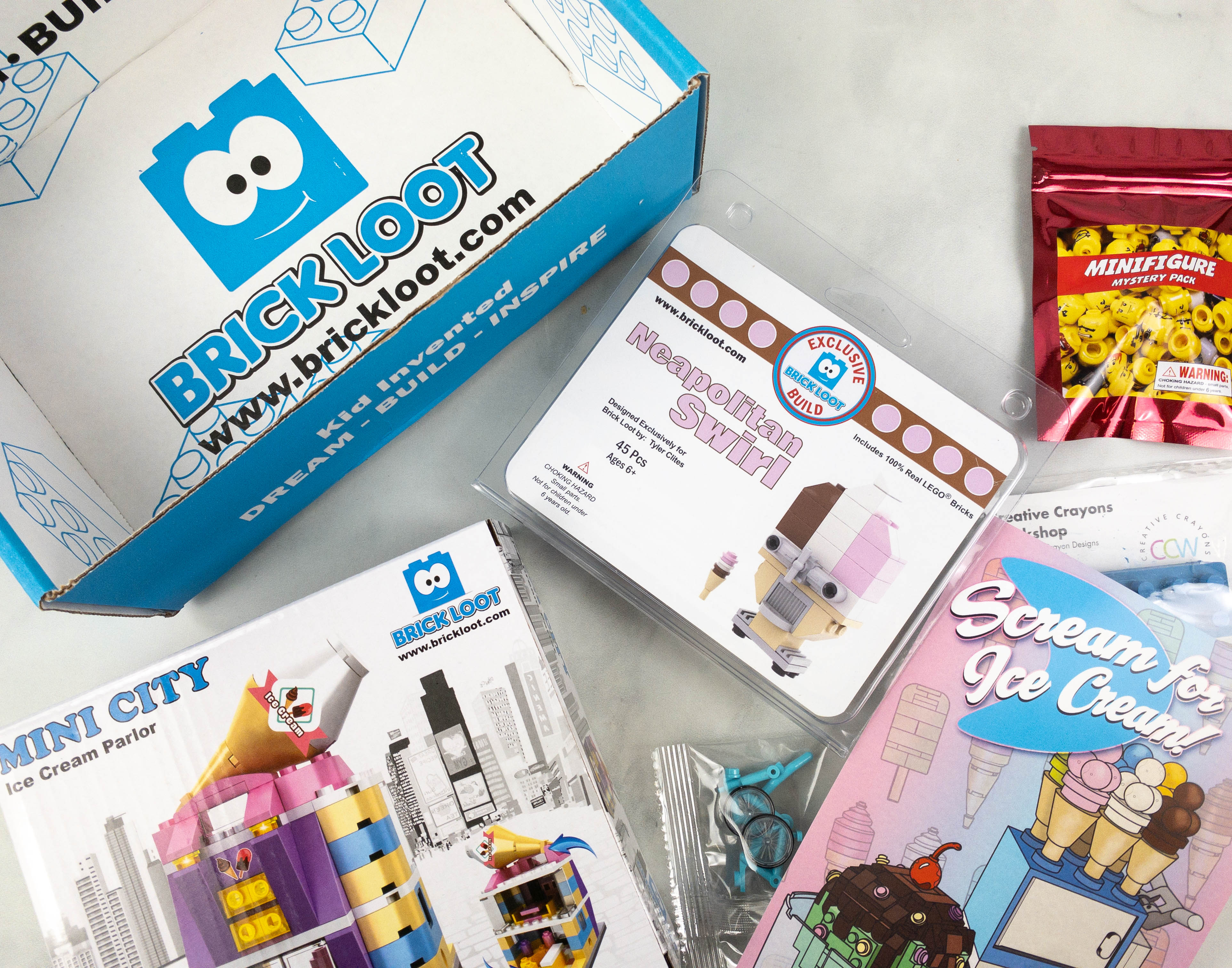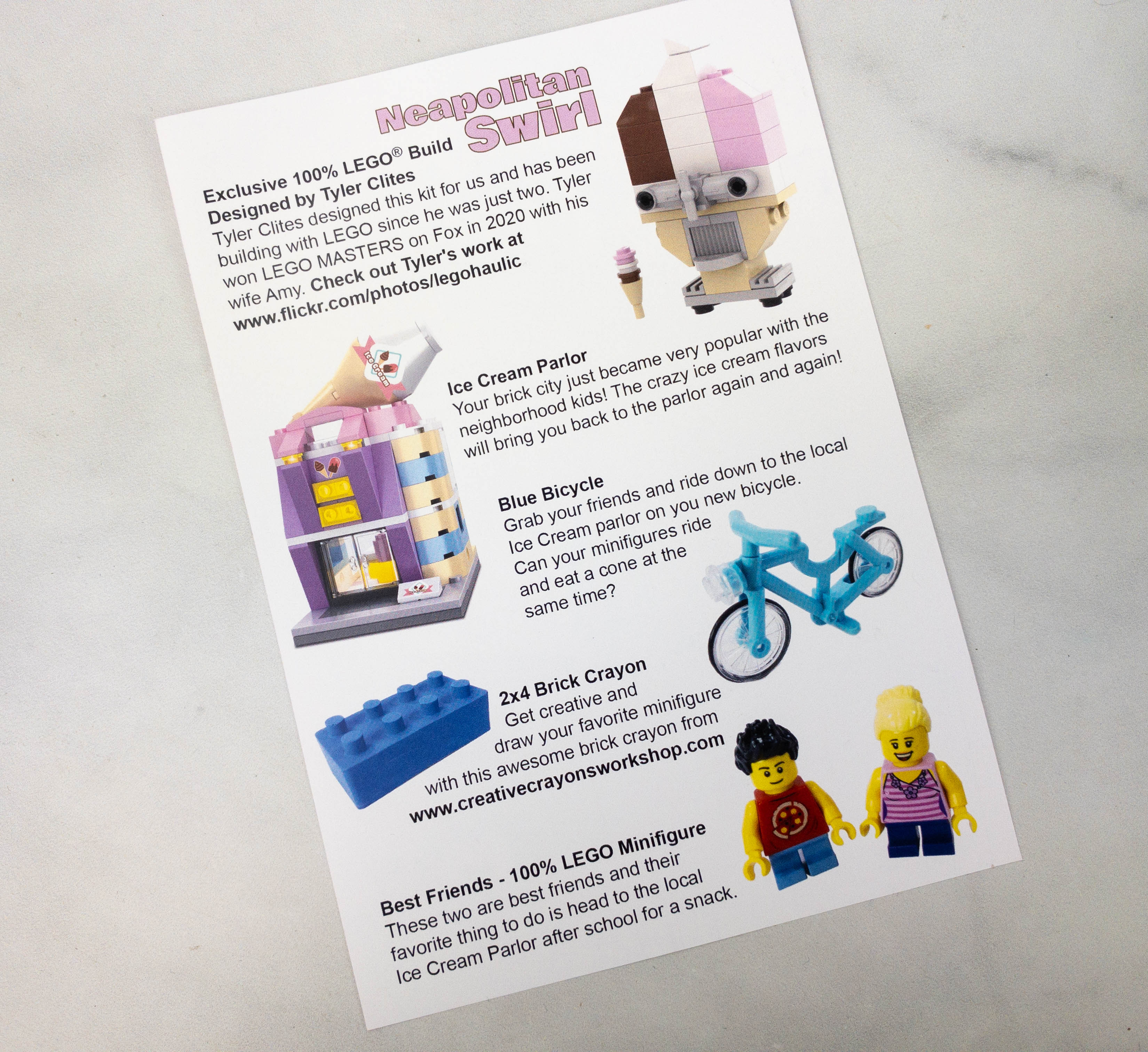 Brick Loot is a monthly subscription box filled with LEGO-compatible items, bricks, and brick building accessories for LEGO fans. Every themed Brick Loot box is filled with 4-8 items that were handpicked by Brick specialists who scour the world for the newest and coolest products for you to collect. Usually, you can expect a custom mini-fig, two or more custom builds, and lighting or other customization products. This monthly LEGO subscription box is $33.28, with discounts for longer subscription plans. This fun box for builders is one of our readers' choices for the best subscription boxes for kids – but it's great for AFOLs too!
What do you think about Brick Loot?