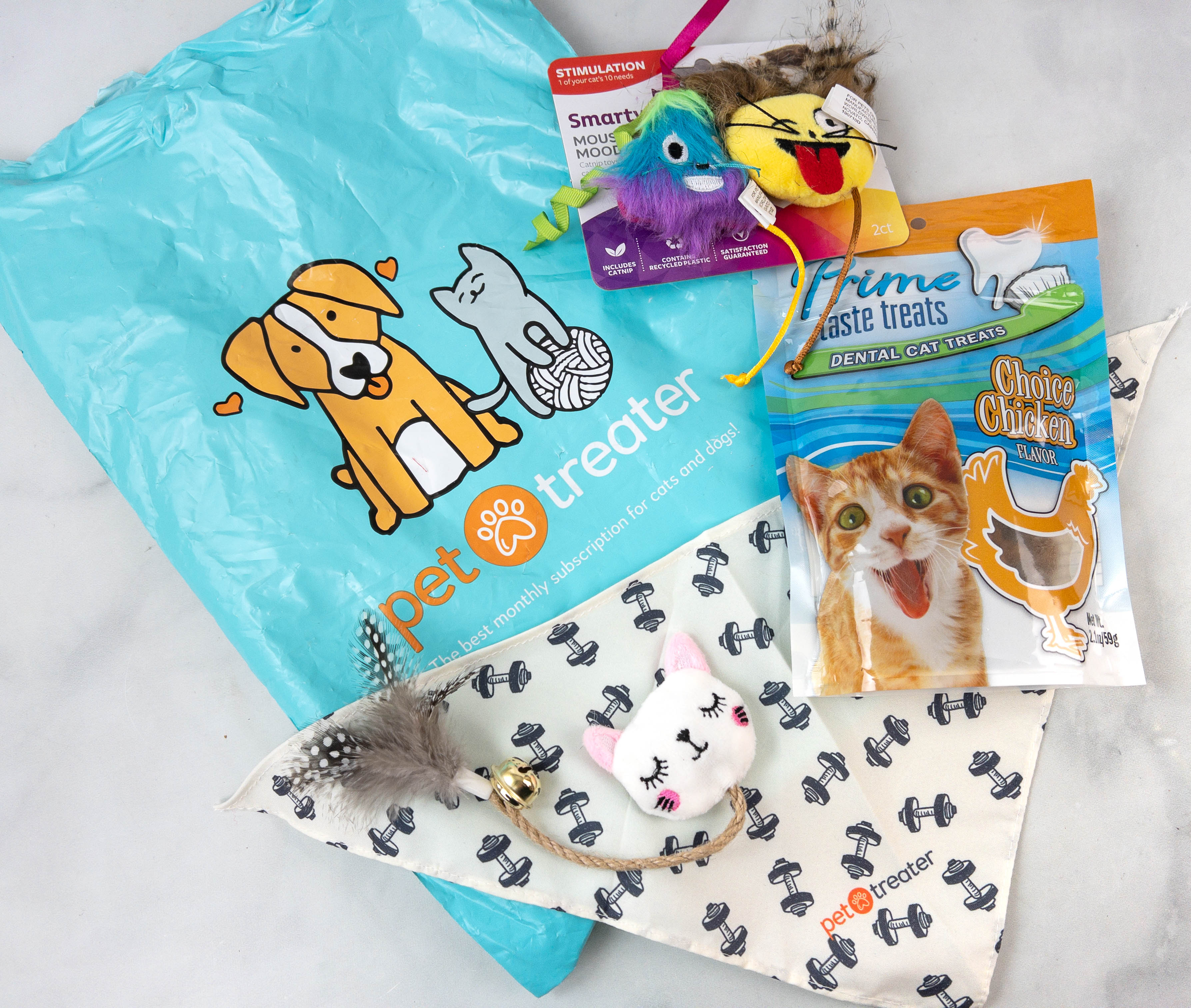 For January 2022, Pet Treater Cat Pack helped felines start the year right with a curation of goodies just for them! There are a couple of fun and engaging toys, as well as a treat that's not just delicious but also good for their teeth. As always, there's a bandana for cats, and they can wear it whether when posing for photos or just going about their day!
DEAL: Get 50% off your first month with coupon code CATPACK50.
Ready for playtime? This adorable cat plushie is perfect for batting around or simply for keeping a cat active and engaged! The soft cat head has an attached string with a bell and a feather that makes it such a stimulating toy for felines.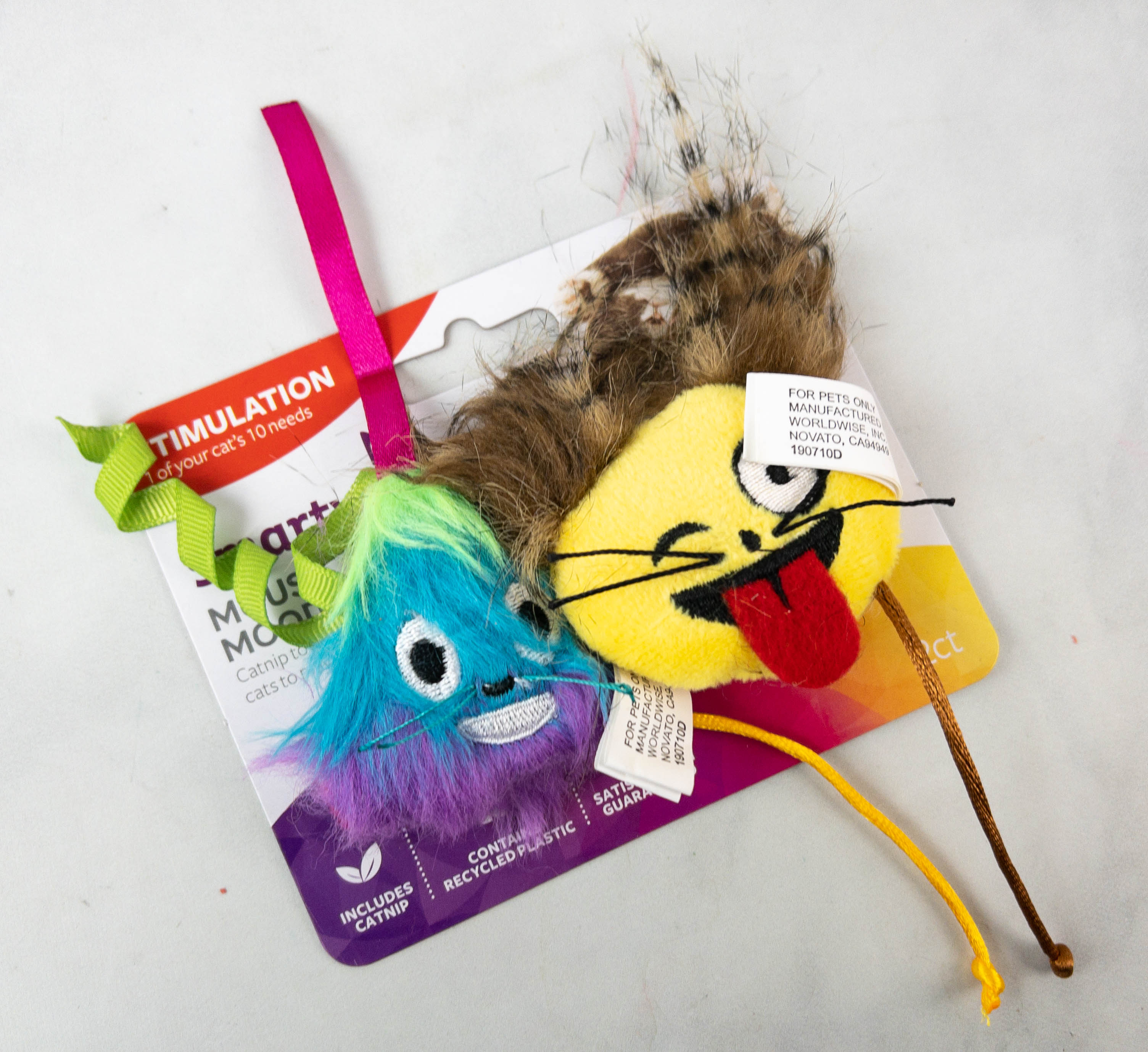 These emoji toys are the cutest, and cats would love them too because they contain catnip. Both toys are made from recycled plastic, which is good for the environment. They also offer different kinds of textures like feathers, faux fur, and string to help stimulate cats! Whether your cats love to play alone or play together with you, these cat toys are perfect.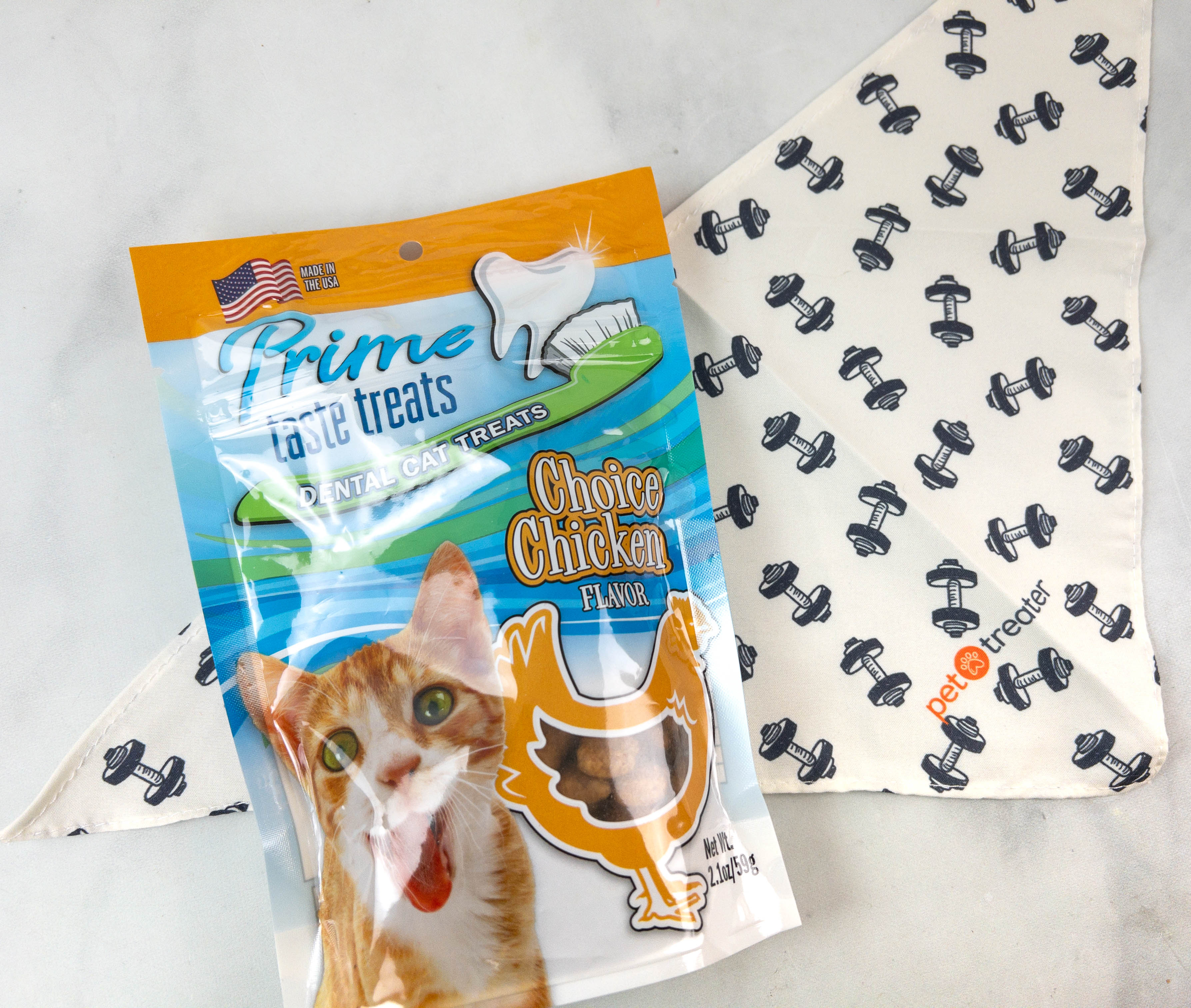 For cats who love treats, they sent a pack of Prime Taste Treats Dental Cat Treats in chicken flavor. These dental treats are good for a cat's teeth because chewing on them helps remove tartar. They are made in the USA using only natural ingredients.
Of course, we also received Pet Treater exclusive bandana! They come in a new design every month, and for January, it reminds us of our new year's resolution to stay fit and healthy with the cute barbell prints.
Pet Treater Cat Pack gives cats the toys and treats they deserve! There are always catnip toys and other toys that stimulate cats, while the treats are made with healthy ingredients. This is a great monthly treat for your cat, but if you own multiple cats or you simply want to get more cat items, the Multi-Cat Pack is worth trying as well!
Pet Treater is a subscription program for pets, delivering quality items like toys and treats. They offer 2 options for cats: a Cat Pack with 3-4 items ($15 a month) and a Multi-Cat Pack with 5-8 items ($25 a month). Your first pack will be filled with the most popular fan favorites!
Pet Treater's cat subscription box made the list in our 2022 readers' choice picks of best subscription boxes for cats!
What do you think of this month's Pet Treater Cat Pack?