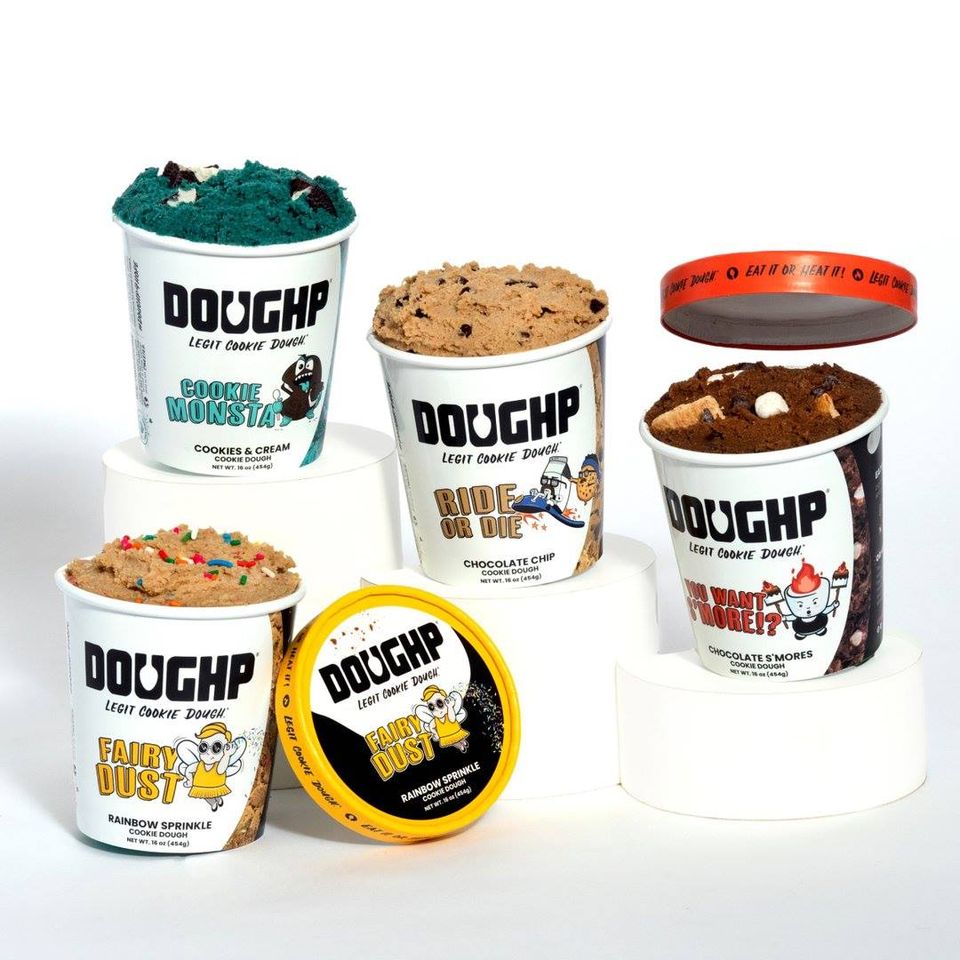 Cookie dough is seriously everyone's favorite kind of dough. You can eat it by a spoonful or bake it with friends and family for a fun afternoon baking session. For the cookie lover or dough fanatic in your life, Doughp offers a unique gift idea: a monthly supply of delicious cookie dough with zero preservatives. Every month, Doughp ships two pints of 60 oz freshly baked cookie dough in a box directly to you or your gift recipient's doorstep.
You can easily choose to gift a 2-month, 3-month, 6-month, and 12-month cookie dough subscription – perfect for holidays, birthdays, and even just as a present to yourself! Starting at $58 of their gift subscription boxes, Doughp is a gift with a twist that the cookie lover in your life will never forget.
What's great about Doughp's cookie dough is that the base is made only with 6 natural ingredients, which are heat-treated flour, butter, brown sugar, baking soda, vanilla, and flaxseed. No preservatives! And yes, these are safe to eat raw because they don't use any eggs. If your giftee decides to bake the dough, they won't have a hard time either because it only takes 5 minutes at 350 degrees celsius to turn them into warm and delicious cookies.
The Secret Cookie Dough Club is the ideal gift idea for anyone who loves cookies, eating cookie dough, or receiving boxes of deliciousness. Recipients can expect two pints each month! Their bestselling flavors include chocolate chip, sprinkles and frosting, cookies and cream, and chocolate brownies. They also have other tasty flavors that any cookie dough lover would enjoy such as peanut butter, snickerdoodles, and chocolate s'mores. Surprises and perks are always included in the monthly subscription.
Doughp also offers a Doughp gift card for those who enjoy the convenience of online shopping. If you're not too sure what to pick, the gift card option lets your recipient choose the flavor they want to keep in stock for next month.
What's even more surprising than the fresh, surprising flavors is that for every order placed, Doughp donates 1% to support mental health & addiction recovery. Not only will your loved ones enjoy the unexpected experience of receiving freshly baked dough at their doorstep, but they'll also know that with each purchase they're helping someone in need.
Are you gifting Doughp?
Looking for more subscription box gift ideas? See our full subscription box gift guide!