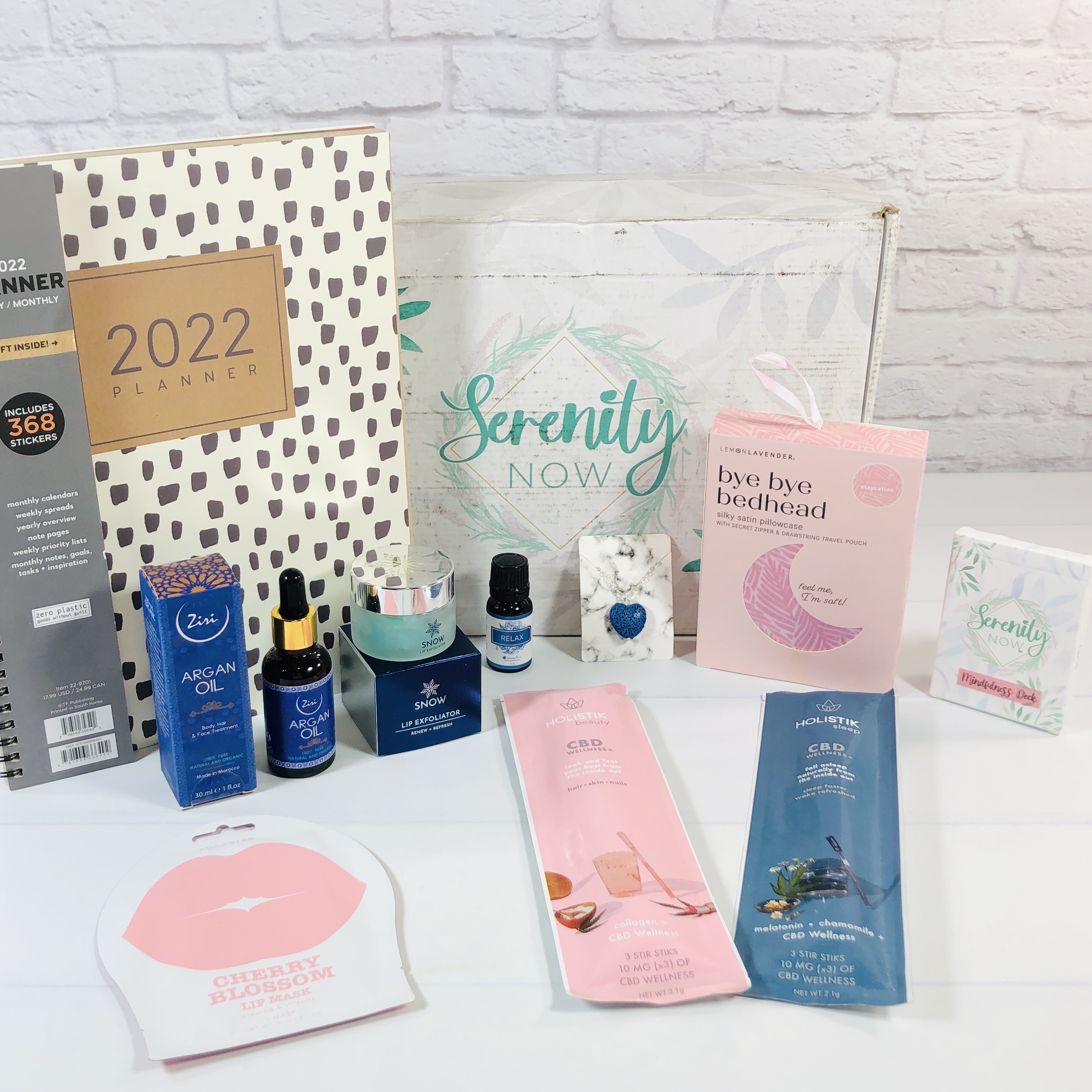 The Winter 2021 collection from Serenity Now is here and ready to help me start the new year in peace and tranquility with relaxing products that are sure to help me keep calm. The items are selected especially to help keep anxiety at bay and provide a spa-like experience in my own home. Let's check it out!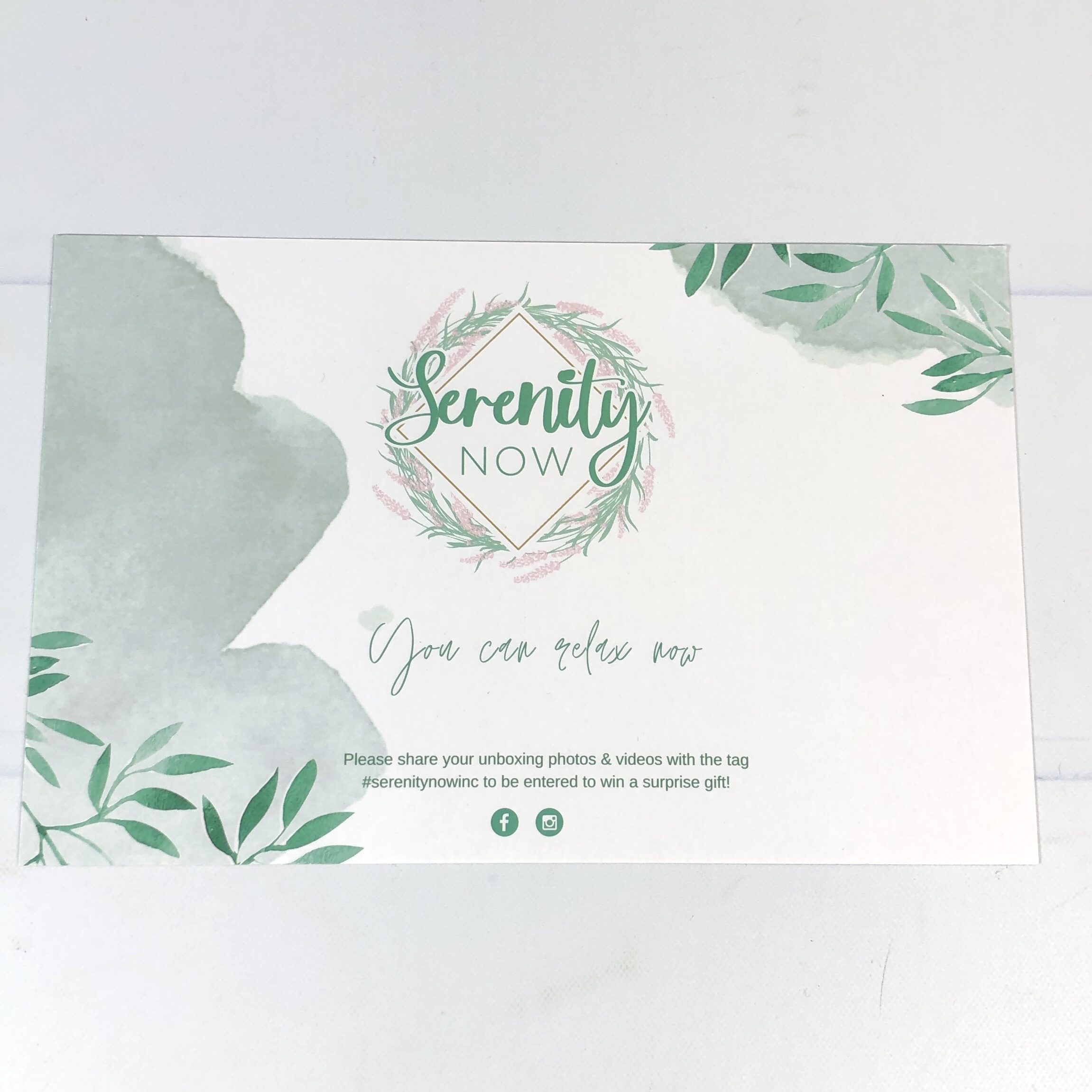 I received a card that says sharing box pictures on social media may result in a surprise gift.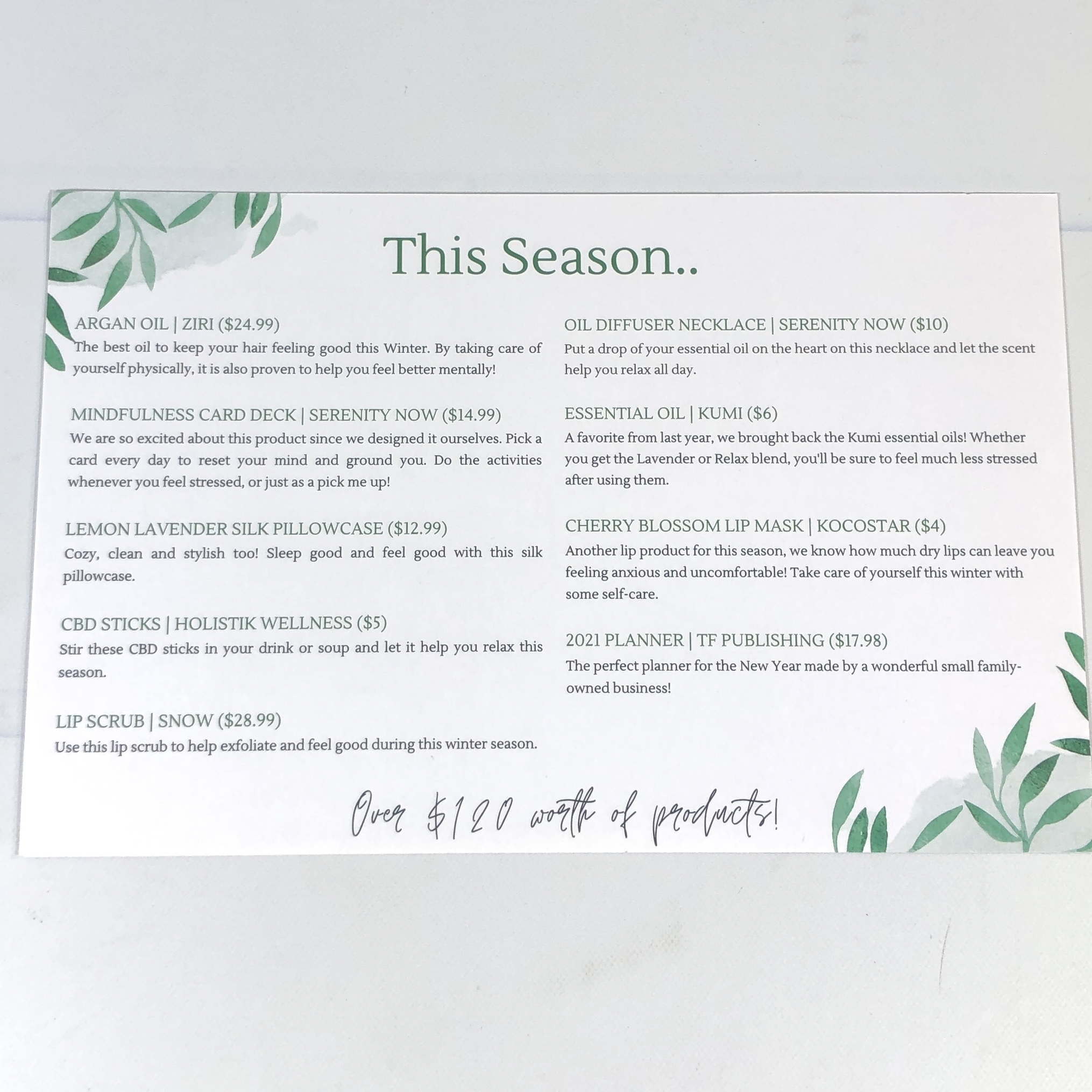 Here are the items in this season's box!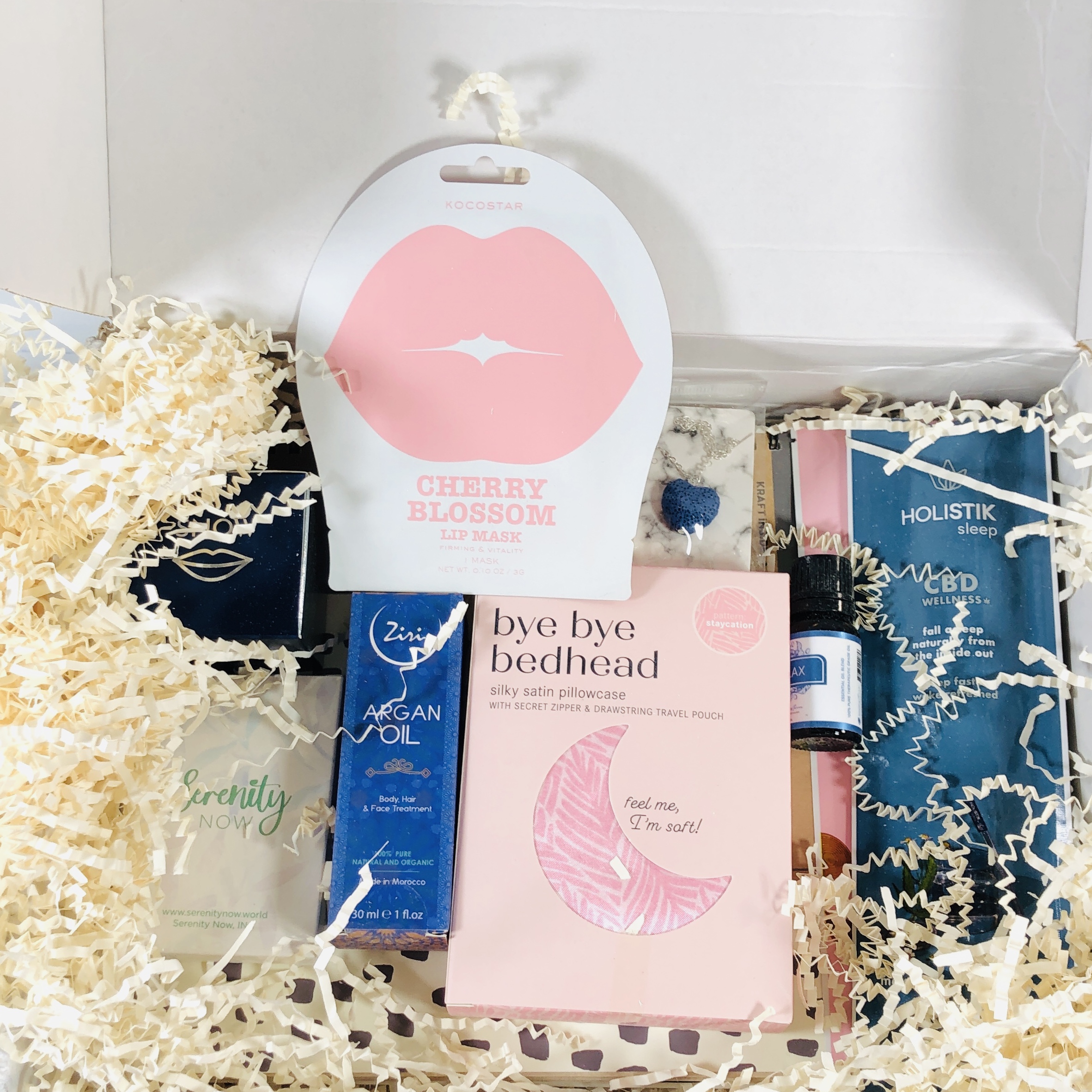 Everything in my box!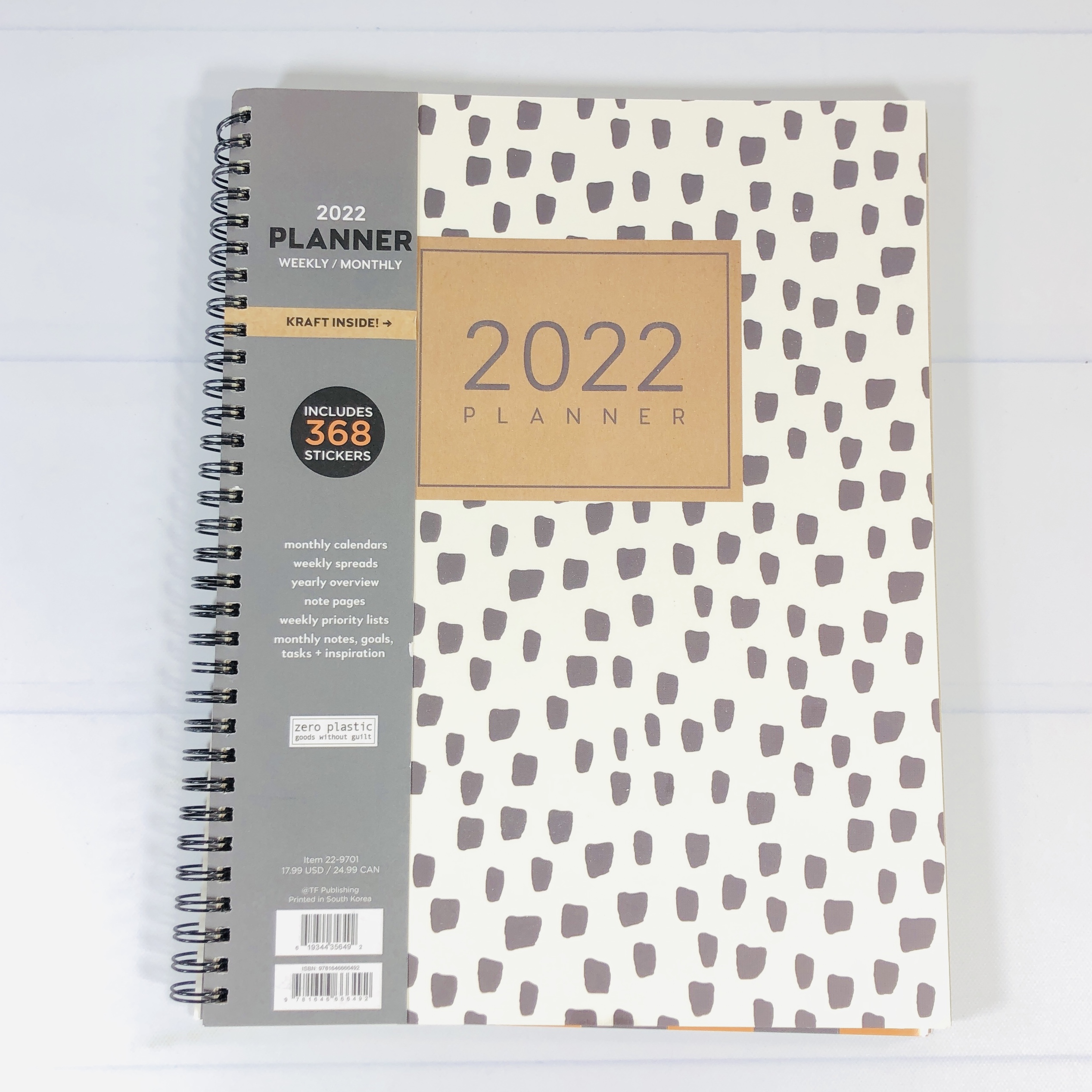 TF Publishing 2022 Planner in Spots of Dots ($17.99) This planner is pretty big, 9″ x 11″, and runs January through December.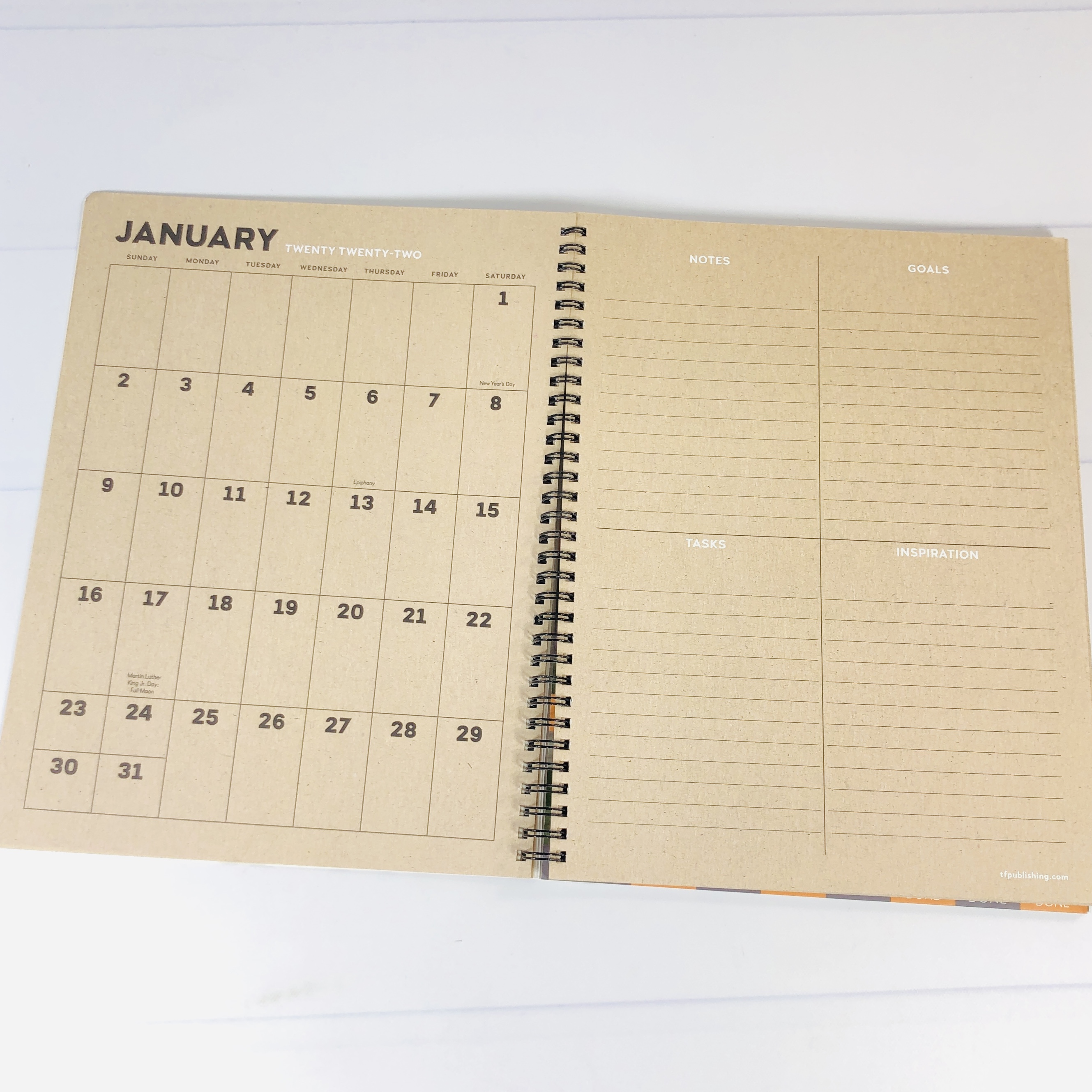 I've never encountered a kraft paper planner before, what an interesting idea! Each month starts with a month-at-a-glance page on one side, a place to write notes just opposite.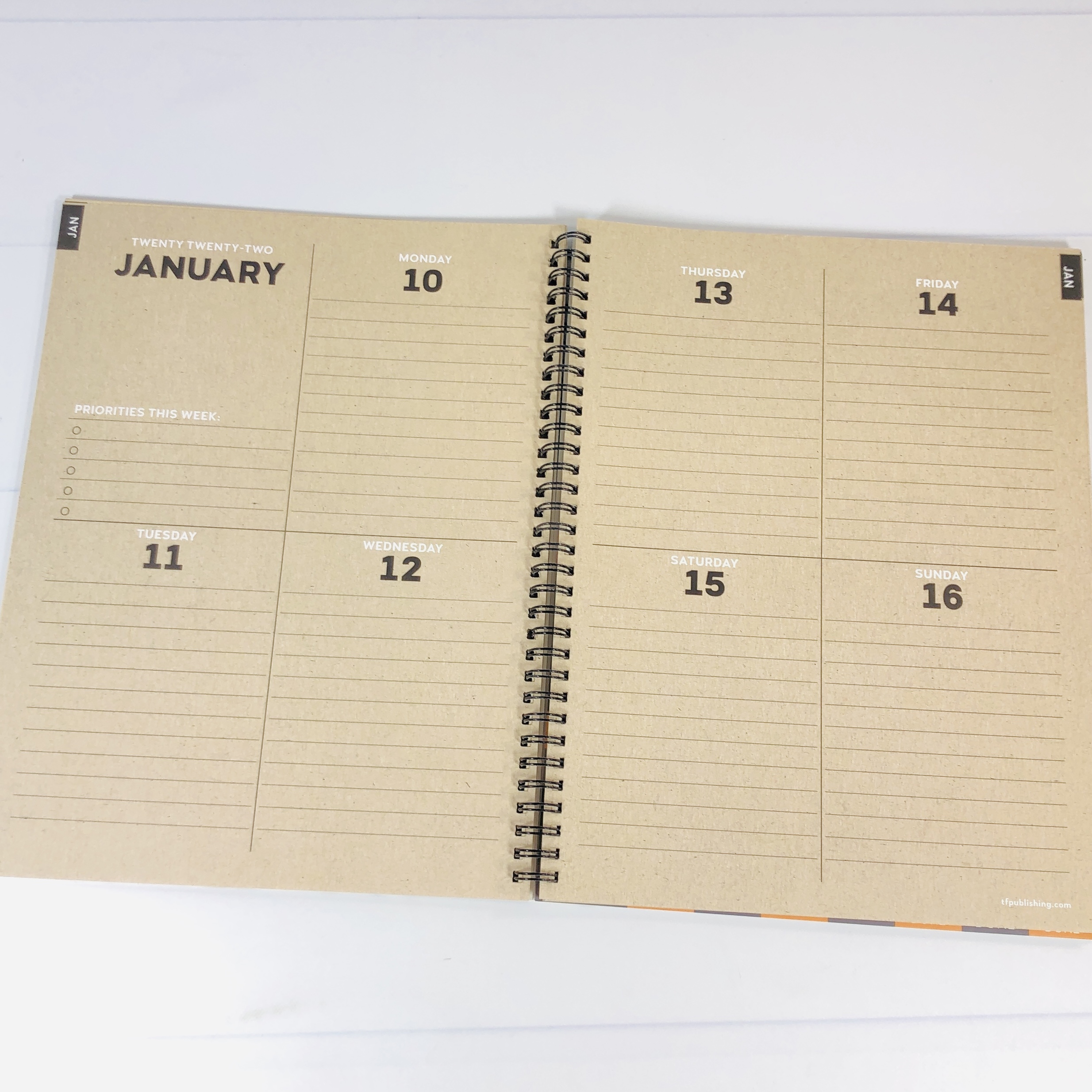 Next it goes into a weekly spread, and I like the "priorities this week" section on the left.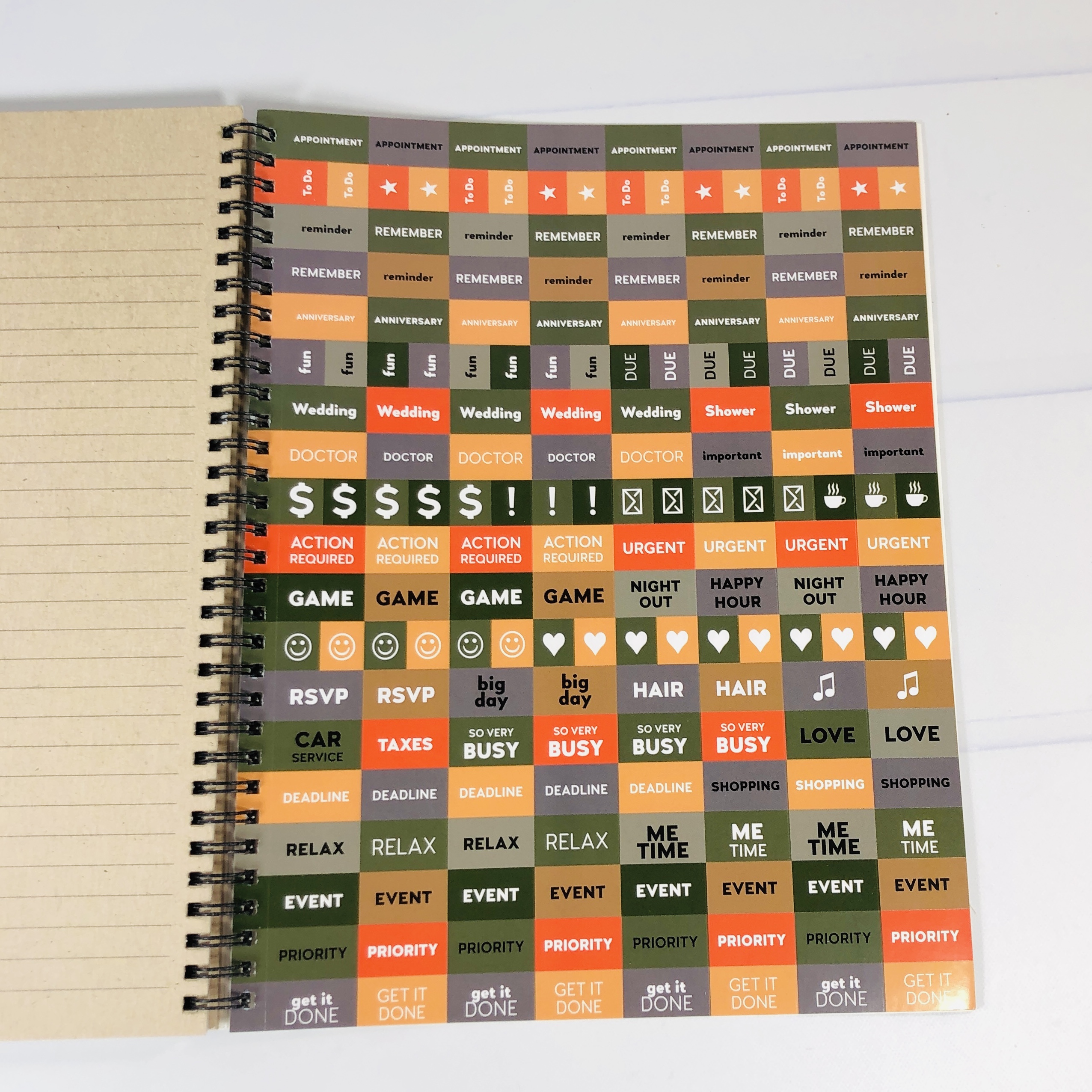 There are two pages worth of stickers at the back!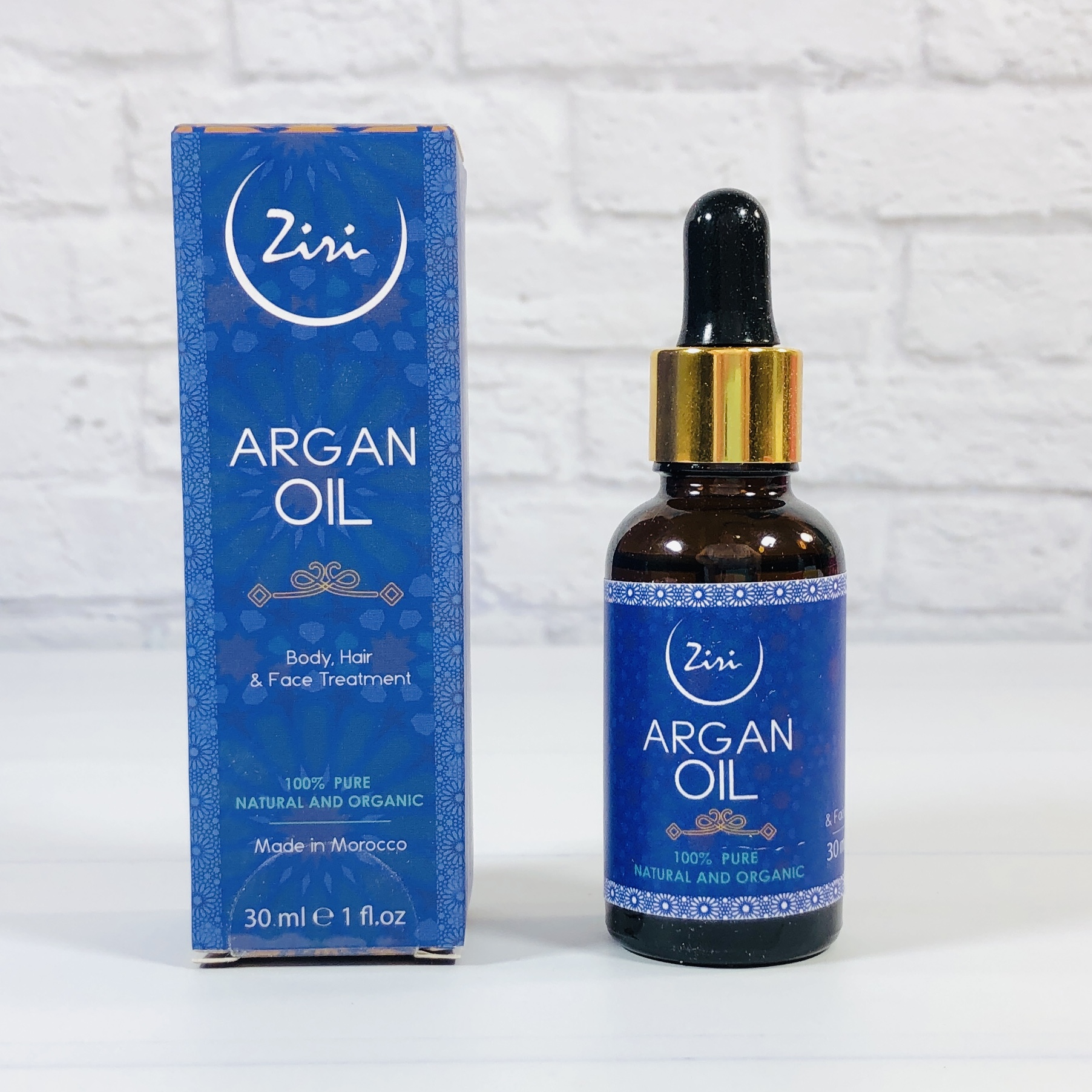 Ziri Argan Oil ($20) I like my beauty products to have as few ingredients as possible, especially for the face, and this bottle contains only argan oil. It can be used on the face, hair, or body.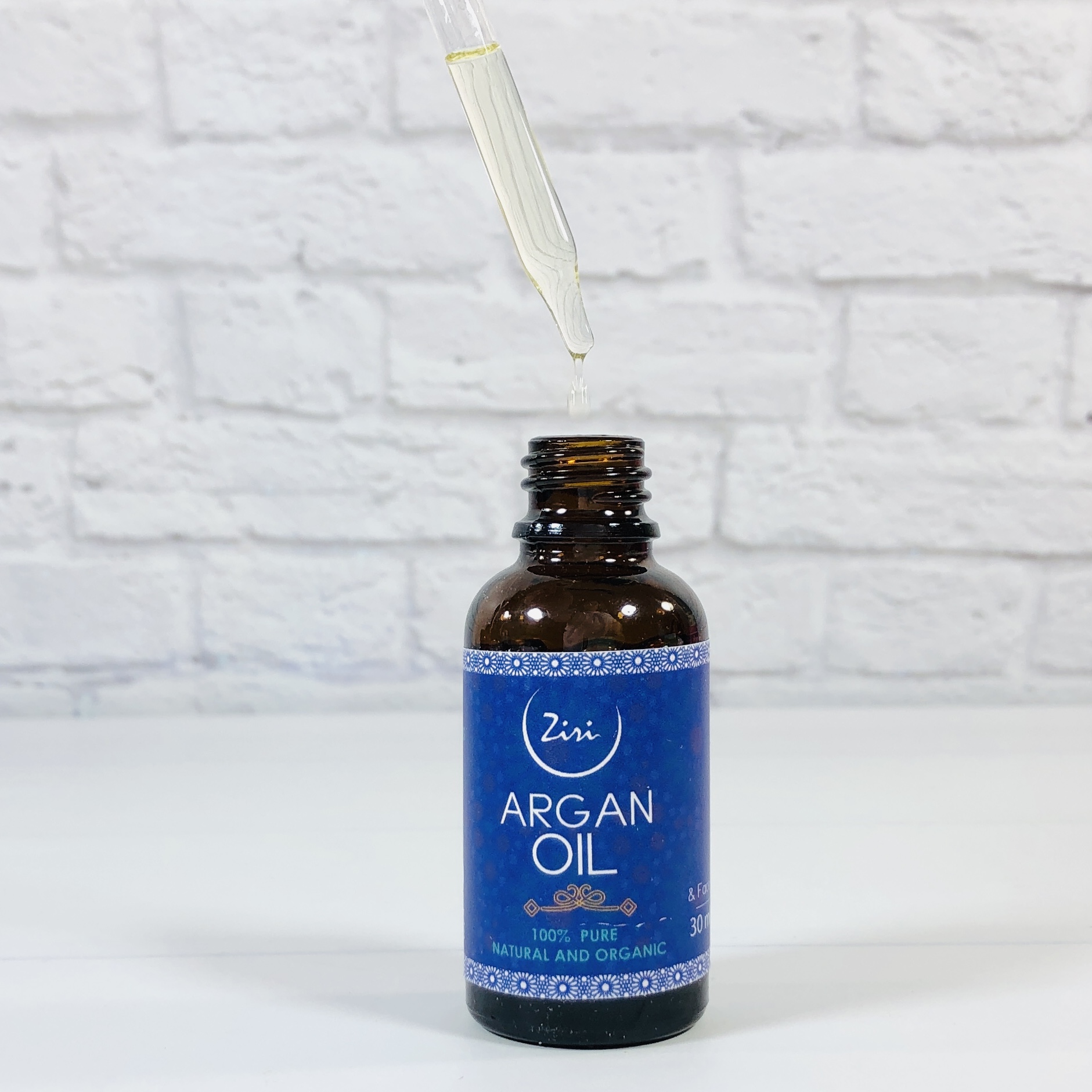 I appreciate that it is free from potentially irritating essential oils and it has a light, neutral scent. I rubbed a few drops on my face and it felt really nice, it glided easily and didn't leave my face feeling greasy. I used it under sunscreen and it helped my makeup go on smoother too, plus I couldn't see the flakiness that I've been experiencing on my cheek lately. I had a bit of trouble with the lid, just in case you got this box too and were wondering.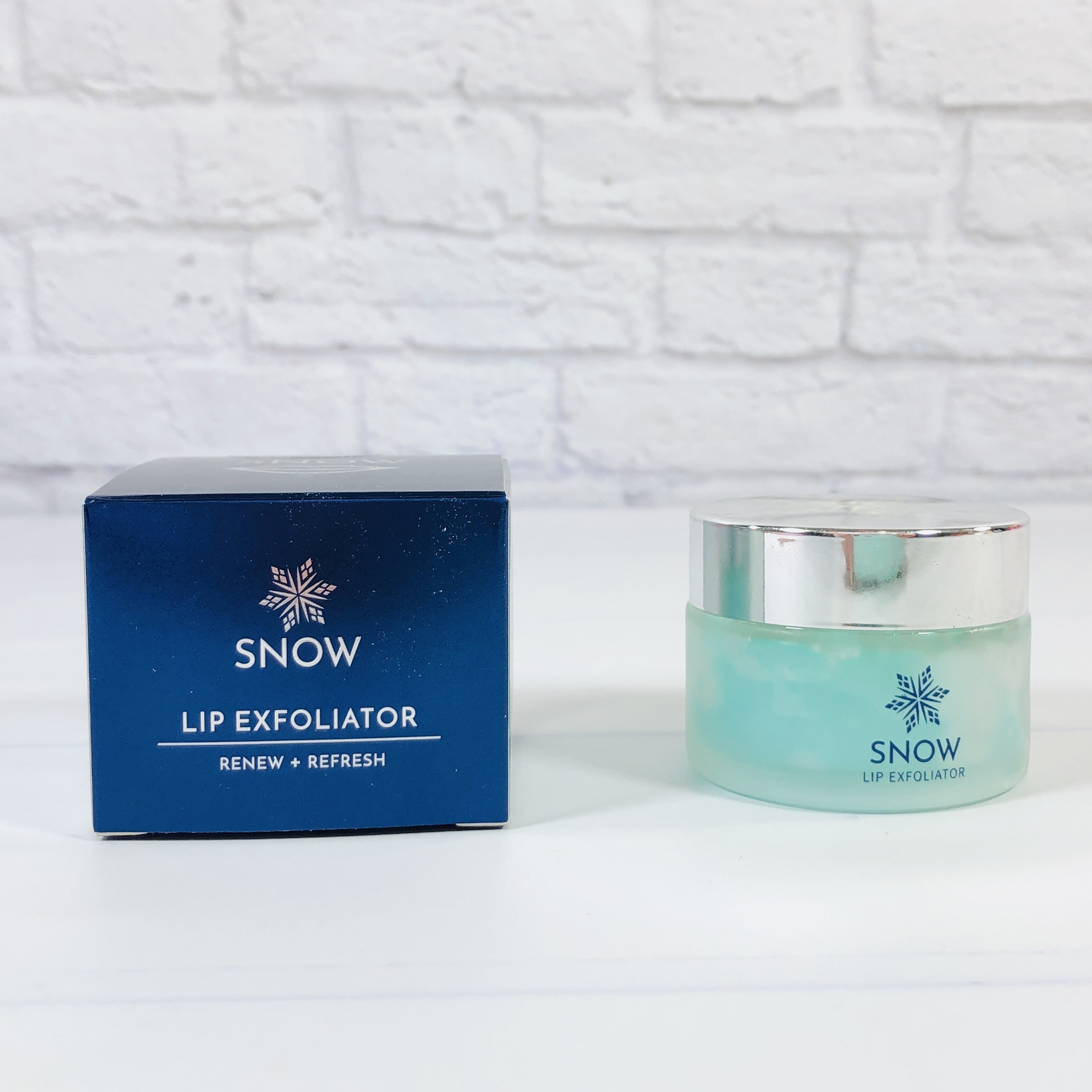 Snow Lip Scrub ($28.99) According to the info card this product has a retail value of $28.99, but it's $44 on the brand's website, although it didn't come with the applicator so maybe that's why there is a difference?
It's a scrubby lip product brought to us by a company that also makes teeth whitening products. Some of the ingredients are sugar, coconut oil, beeswax, sodium hyaluronate, and plant extracts. It took me two tries to get it to stay on my lips, had no noticeable fragrance, and left my lips soft afterwards. I'm not sure why it is so expensive, but it worked well.
Kumi Essential Oil ($6 listed value) and Serenity Now Oil Diffuser Necklace ($10 listed value, find similar item here for $12.97) I couldn't find this particular oil blend online but the ingredients are sweet orange, coriander, cedarwood, lime, and benzoin (an essential oil made of sap, not to be confused with the chemical benzene). I received Relax, while some subscribers may receive Lavender. Place a couple of drops on the porous lava rock heart and it will diffuse to scent all day — this is an alternative to traditional perfumes and colognes. Keep in mind that oils shouldn't be applied directly to skin. I liked the oil blend, it smelled woody but also uplifting, despite the name.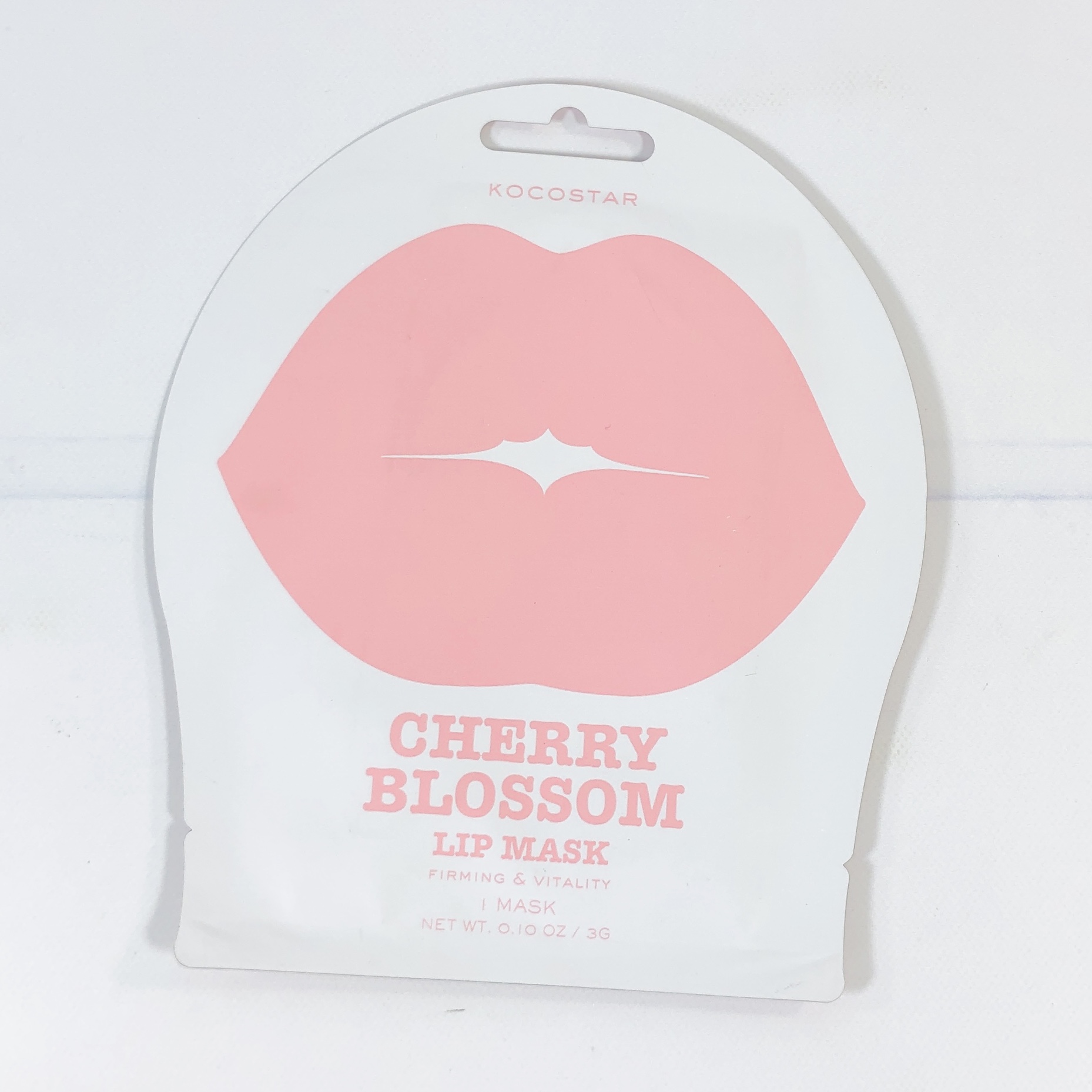 Kocostar Cherry Blossom Lip Mask ($4) Here is another soothing lip product. It's a lip-shaped hydrogel lip mask that you place directly on your lips to offer hydration to that area. It has ingredients like glycerin, cherry blossom extract, and sodium hyaluronate. I have lips that are very small and this kind of item offers no benefit to me, I would have to make duck lips in order for the mask to make contact and that's not feasible for the 10 minutes needed for wearing, so I am going to gift it to my daughter, maybe she would like to take silly selfies with this because they are comically large.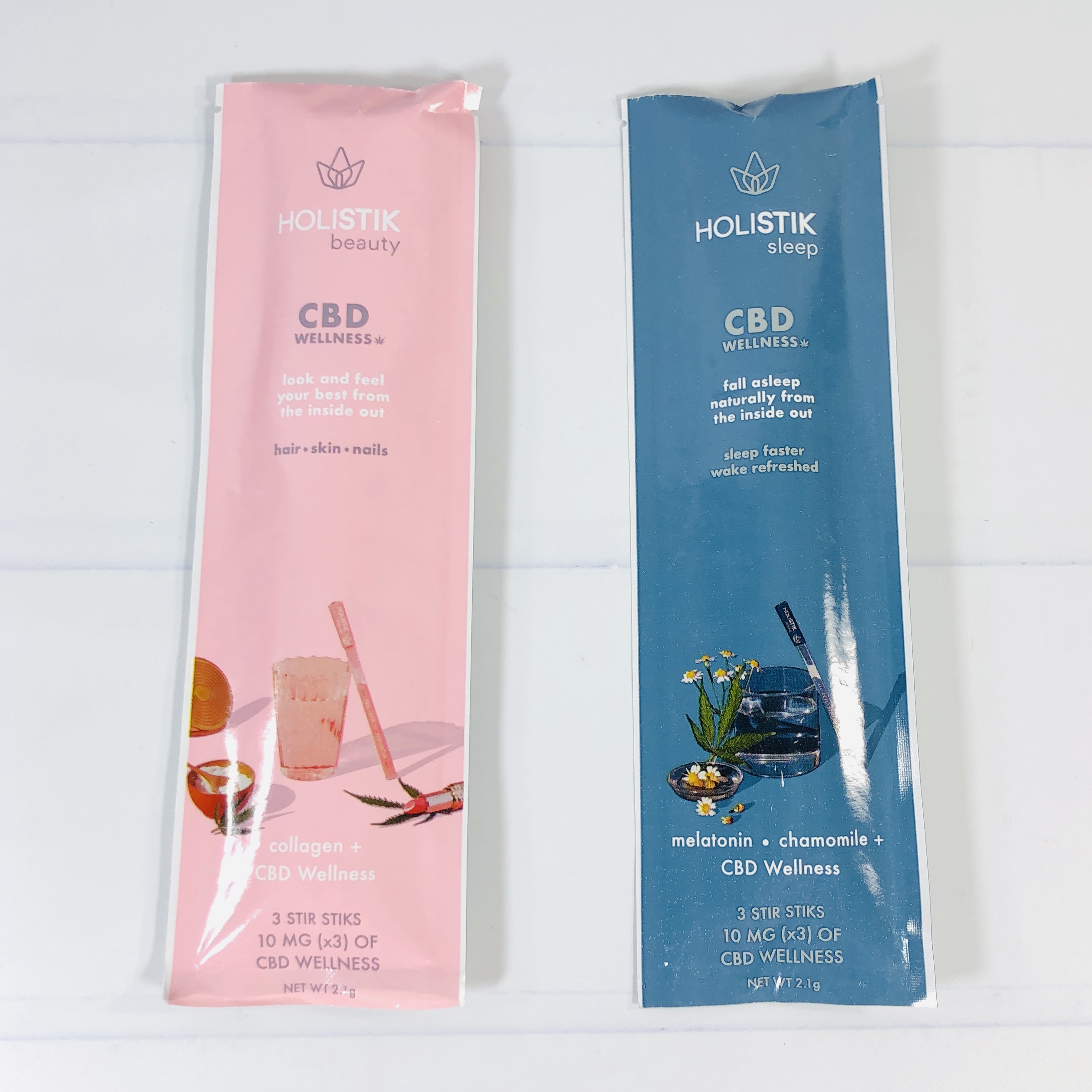 Holistik Wellness CBD Sticks ($11.99 each) These each have 3 sticks that you mix into a beverage of your choice to consume (um, one stick per night, not all at once!). I decided to try the one that is supposed to help promote restful sleep. (The other product has CBD and collagen to promote healthy hair, nails, and skin.) Please note that I use words like may promote, might enhance, etc. because these items haven't been tested by the FDA so who knows if it actually works, and the brand can't promise any results.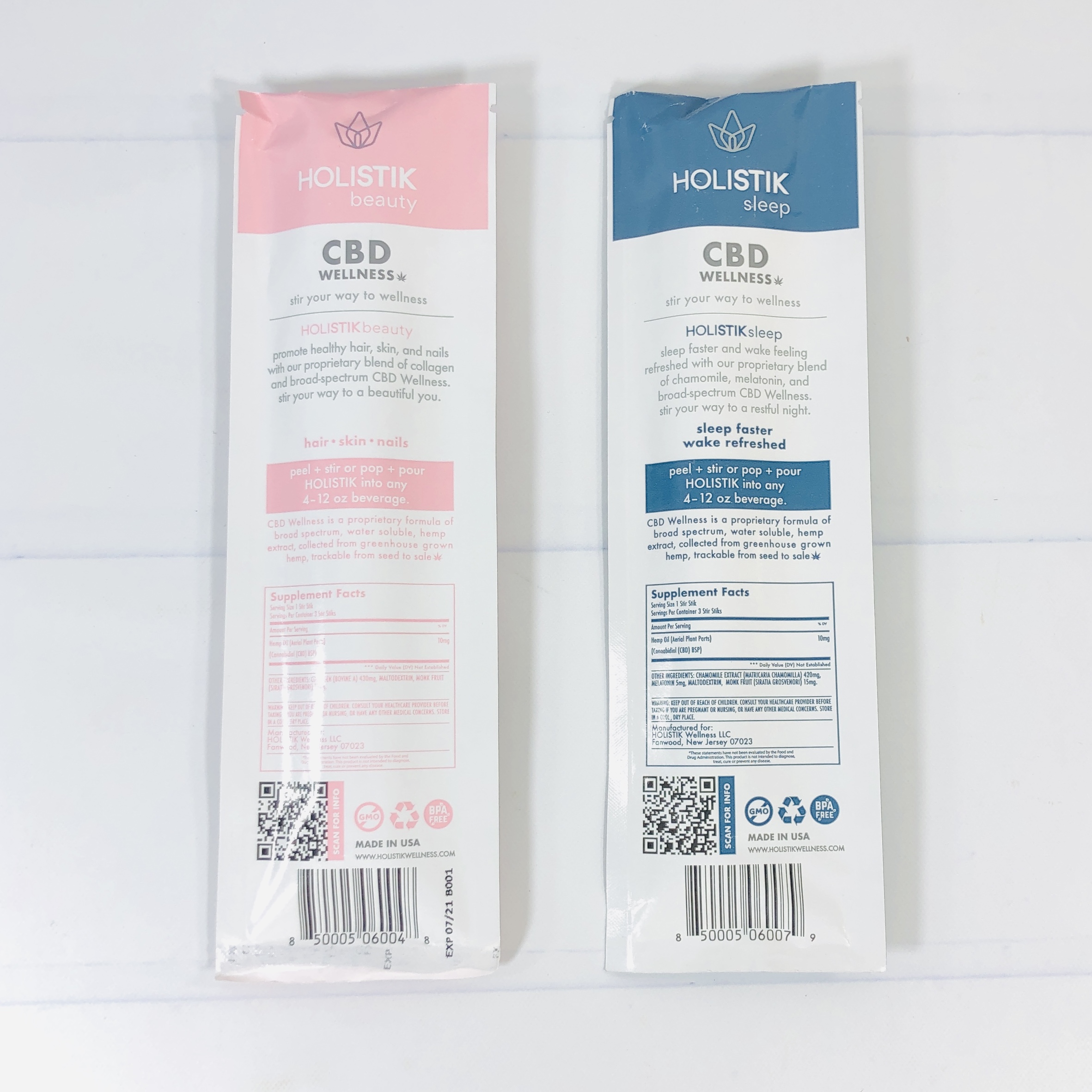 The Sleep version has 10mg of hemp oil/CBD, but according to what I found on Google, 20 to 40mg is suggested for enhancing sleep. This also has chamomile extract and 5mg of melatonin. The suggested dosage of melatonin needed to enhance sleep is from 0.5mg and up, and several supplements I looked at had a max amount of 3mg, so 5mg is pretty high (although I found several 10mg products too) — if this product helps induce sleepiness it could be due to the melatonin and not the CBD. I opened the plastic stick and mixed the brown powder into water. The flavor was awful, it reminded me of bile or very sour grapefruit juice (it is sweetened with monk fruit, which has an aftertaste). I think my back pain lessened a bit just before bed and I fell asleep slightly quicker and stayed in bed an extra 20 minutes but I still woke up twice during the night.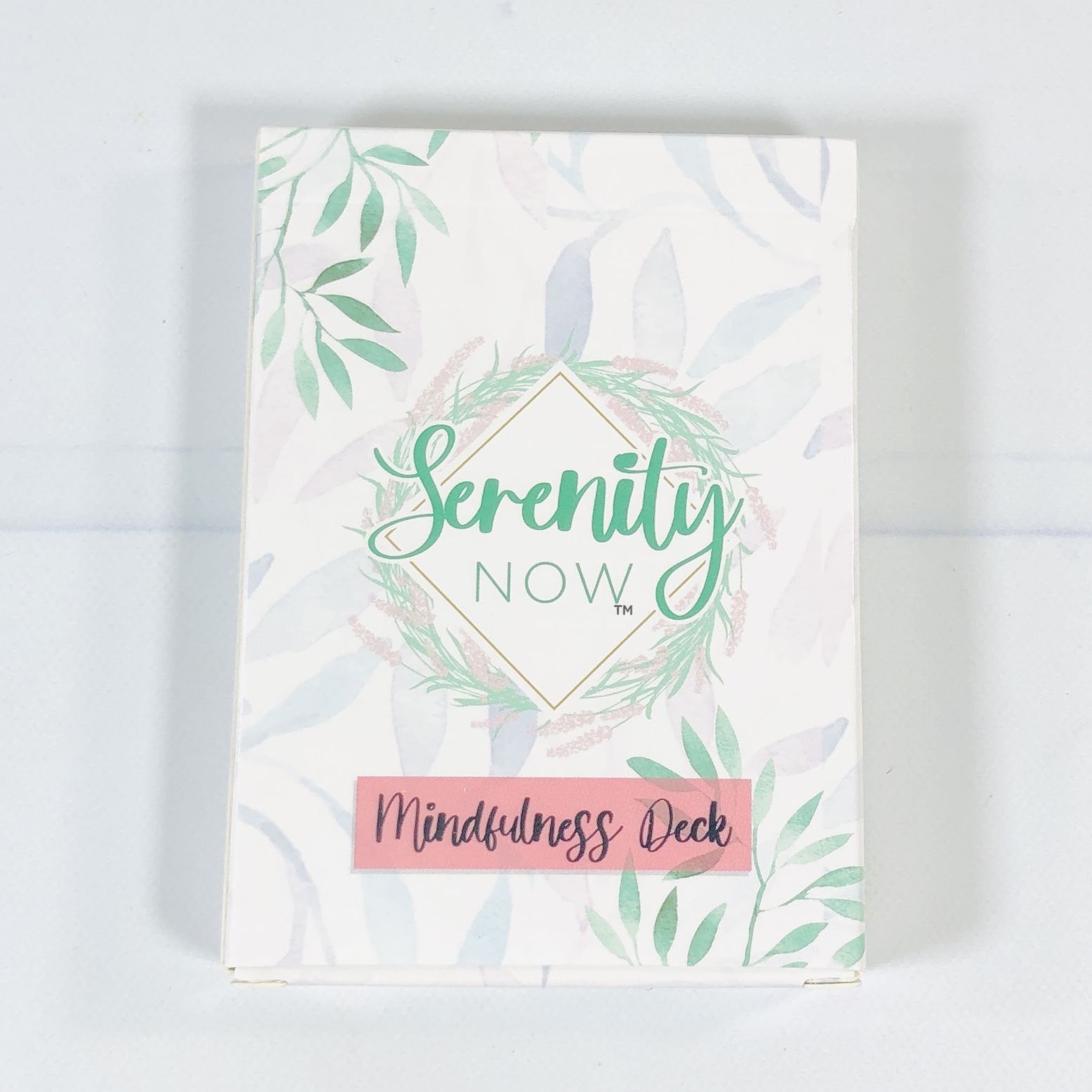 Serenity Now Mindfulness Deck ($14.99) I have several decks of cards that are supposed to offer all kinds of help but I must say, this looks like the most useful set I've ever received!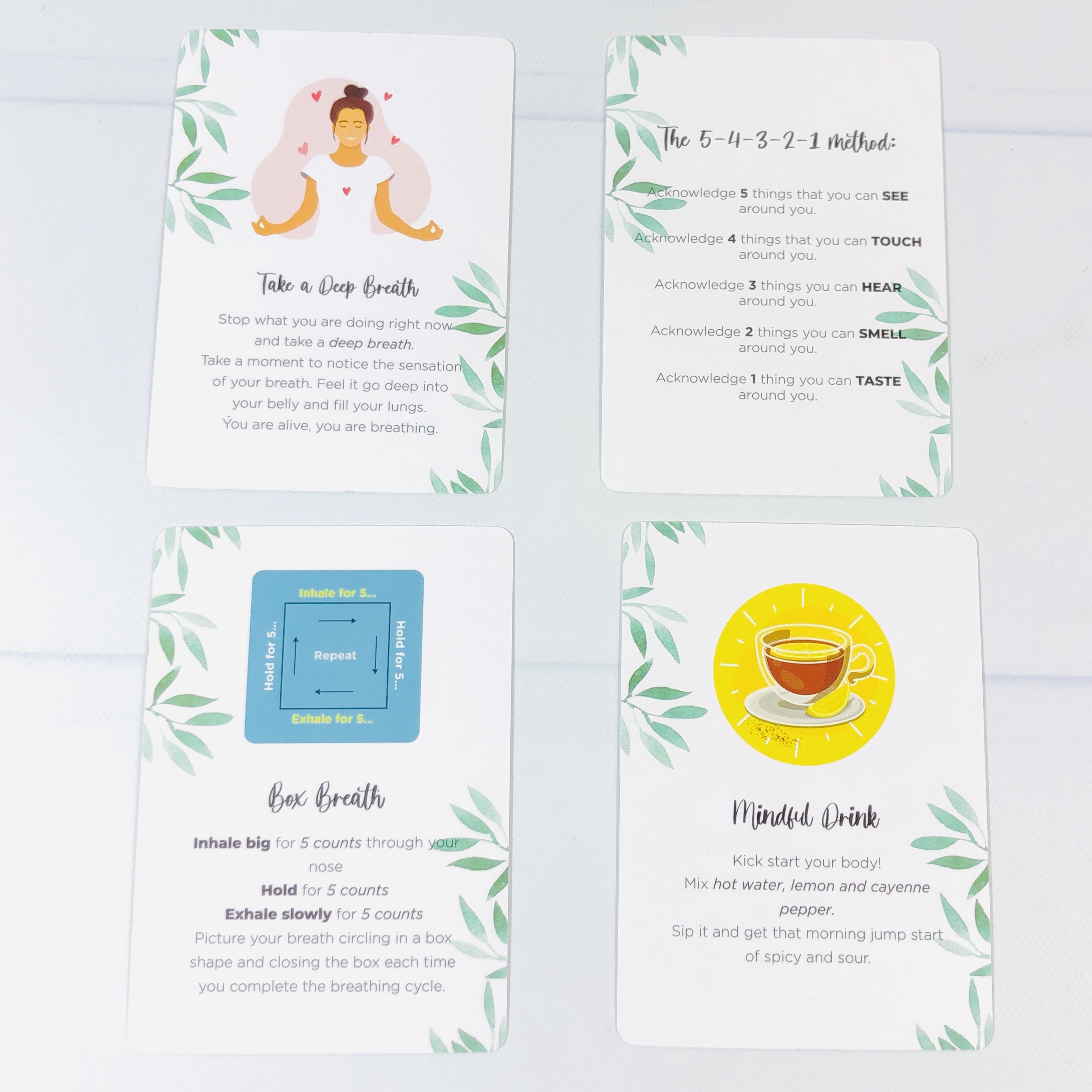 There are 30 cards total and they have helpful instructions rather than a 3 word mantra so that action must be taken. I look forward to working through this deck during January.
Lemon Lavender Pillowcase ($12.99) I couldn't find this exact print online but a similar item is $15.99 on Amazon.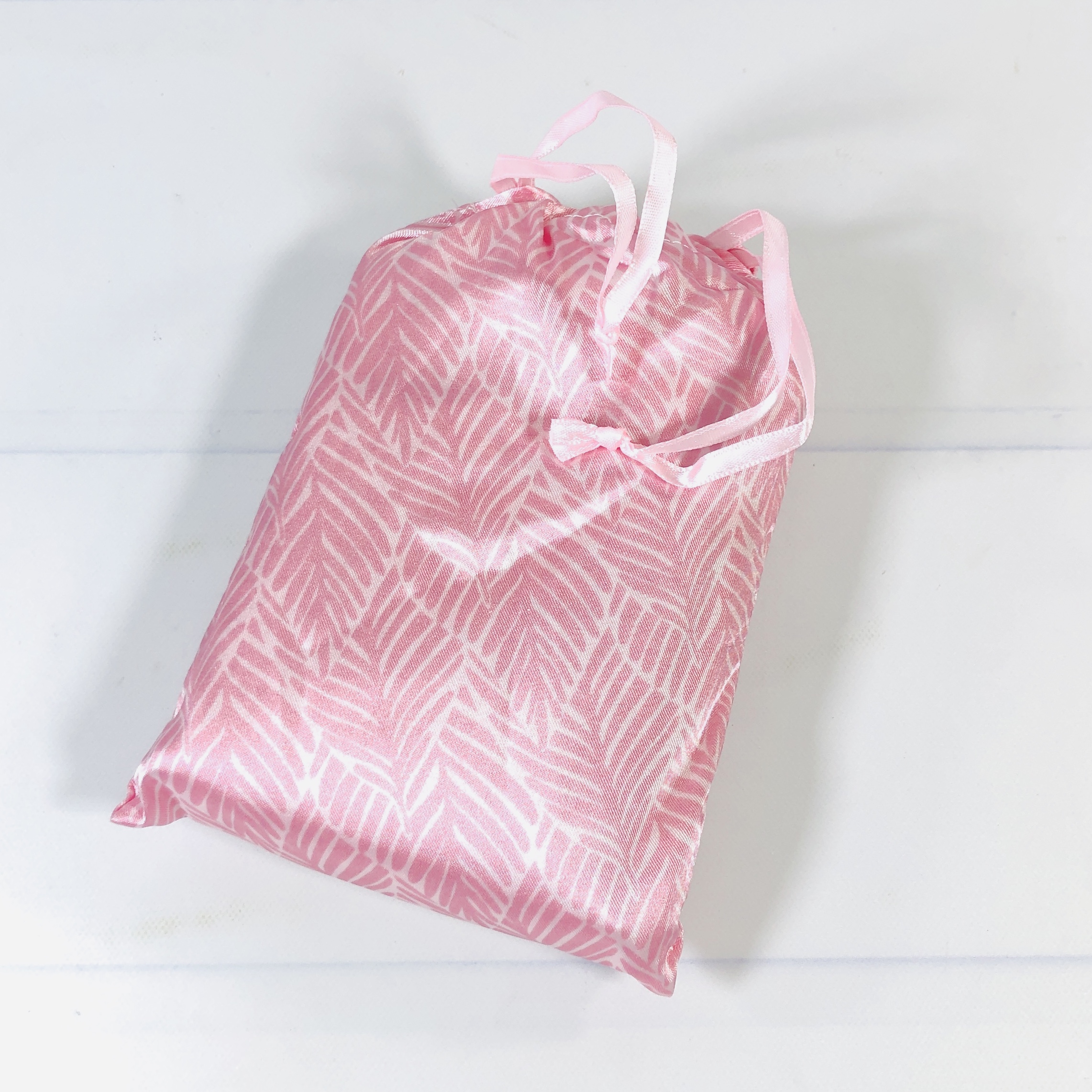 It's a polyester satin pillowcase in a convenient drawstring travel pouch!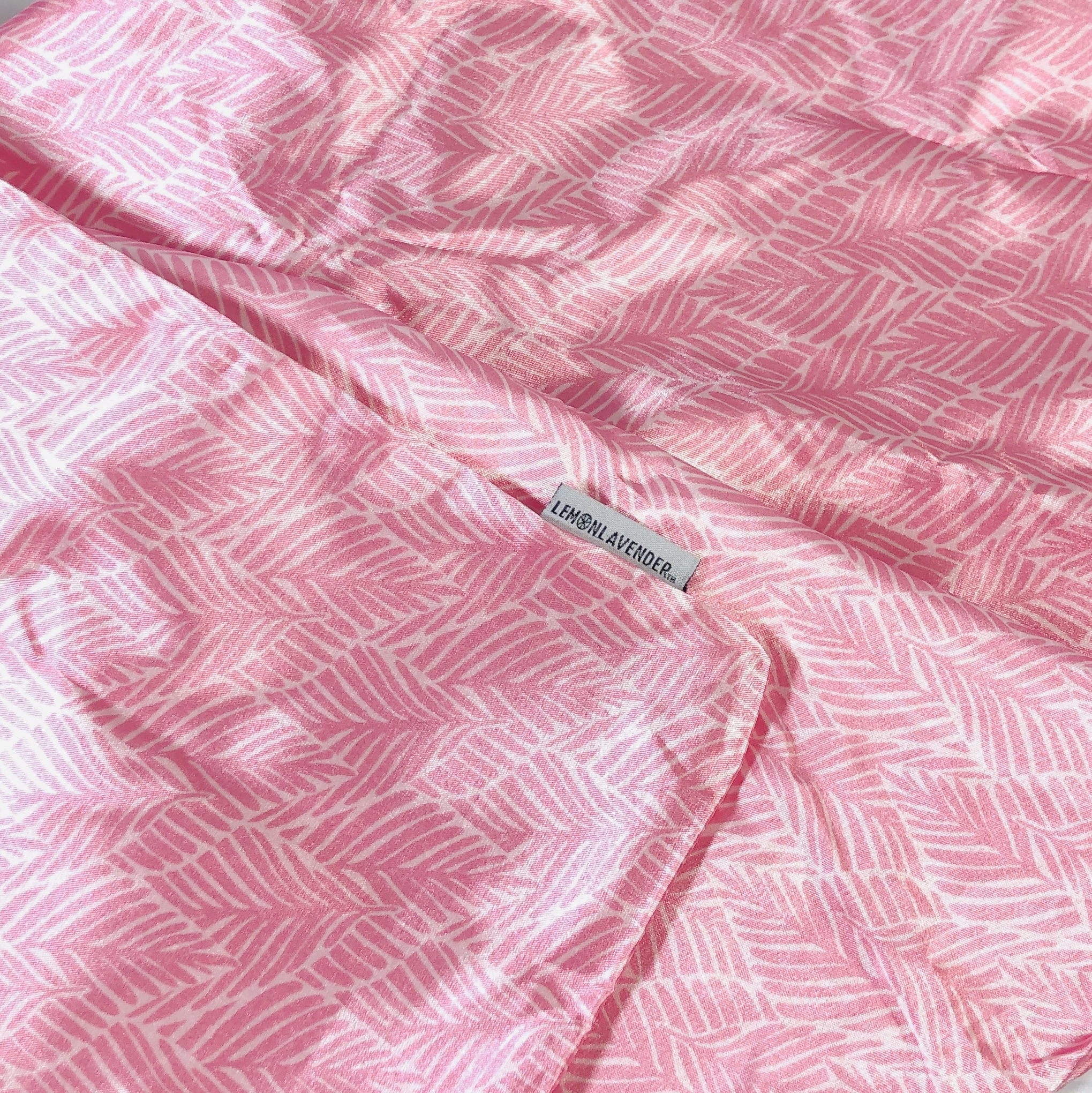 It's supposed to keep hair from tangling and won't absorb skincare. It has a zipper closure and measures 20″ x 28″. It's made of 97% polyester and 3% spandex and I can't wait to put it on my bed, I just need to run it through the washer first. I would love some pajamas in this material, it feels so silky soft!
I really enjoyed my Winter shipment from Serenity Now! I think this was my favorite box so far, it had lots of items to help me relax and get a good night's sleep, plus that planner was pretty cool, I've never seen a kraft paper planner before. The necklace and essential oil blend are a great way to diffuse scent and the mindfulness deck of cards was one of the best I've received in a box.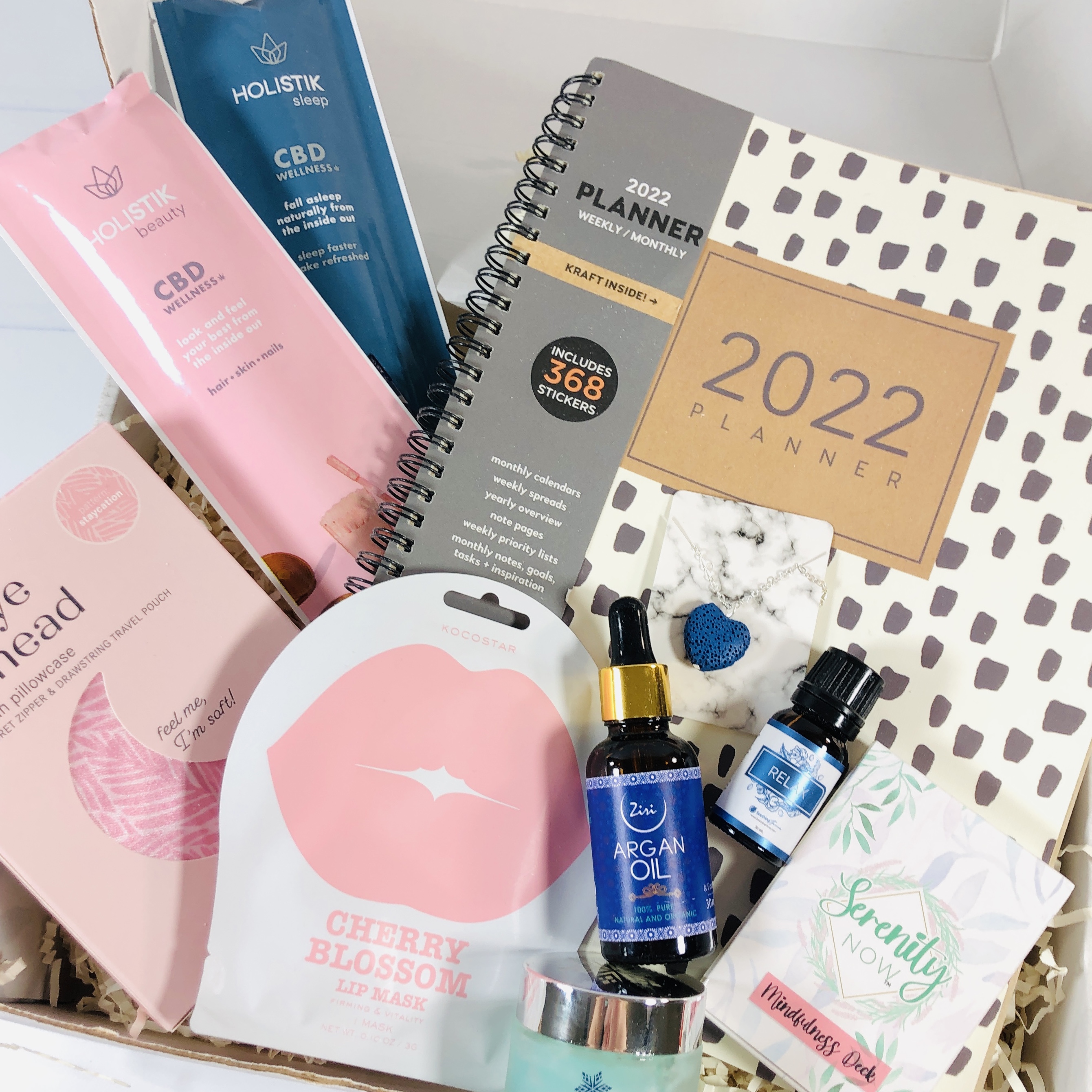 Serenity Now is a quarterly subscription that sends 6-10 items that contribute to relaxation and help soothe anxiety. The items sent may include interactive mood-boosting activities, self-care items, motivational books, essential oils, and more to bring serenity into your life. Serenity Now is $54.95 a season or save a bit by subscribing for a year's worth. Shipping is free to the US, $20 to Canada. Boxes will ship in March, June, September, and December.
What do you think of this season's Serenity Now box?