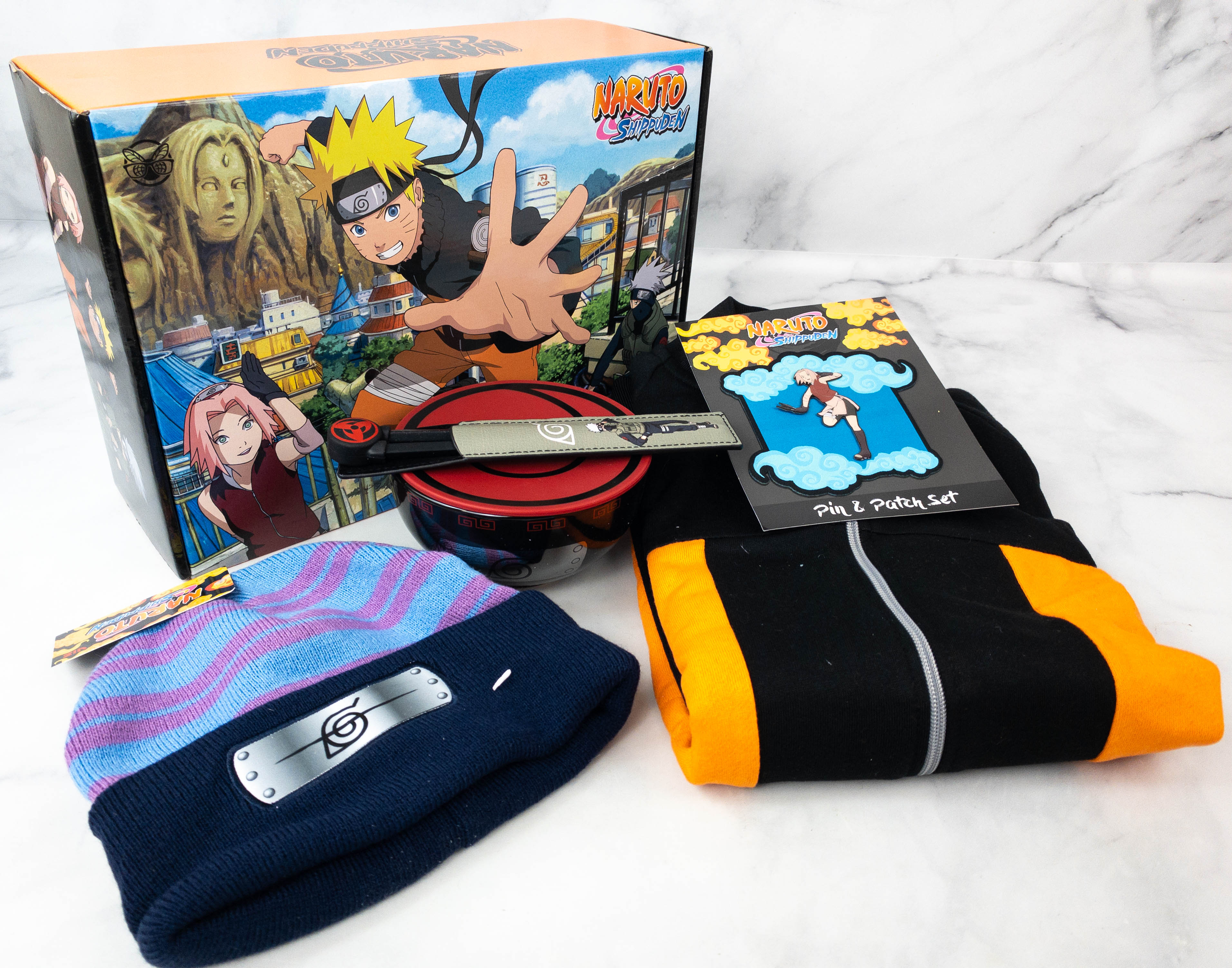 Being a Hokage doesn't just run in the blood. It requires training and the proper tools as well. The Naruto Shippuden Box Winter 2021 theme is HIDDEN LEAF VILLAGE, and it comes loaded with exclusive limited-edition, winter-inspired merch that'll motivate you to become a full-fledged shinobi!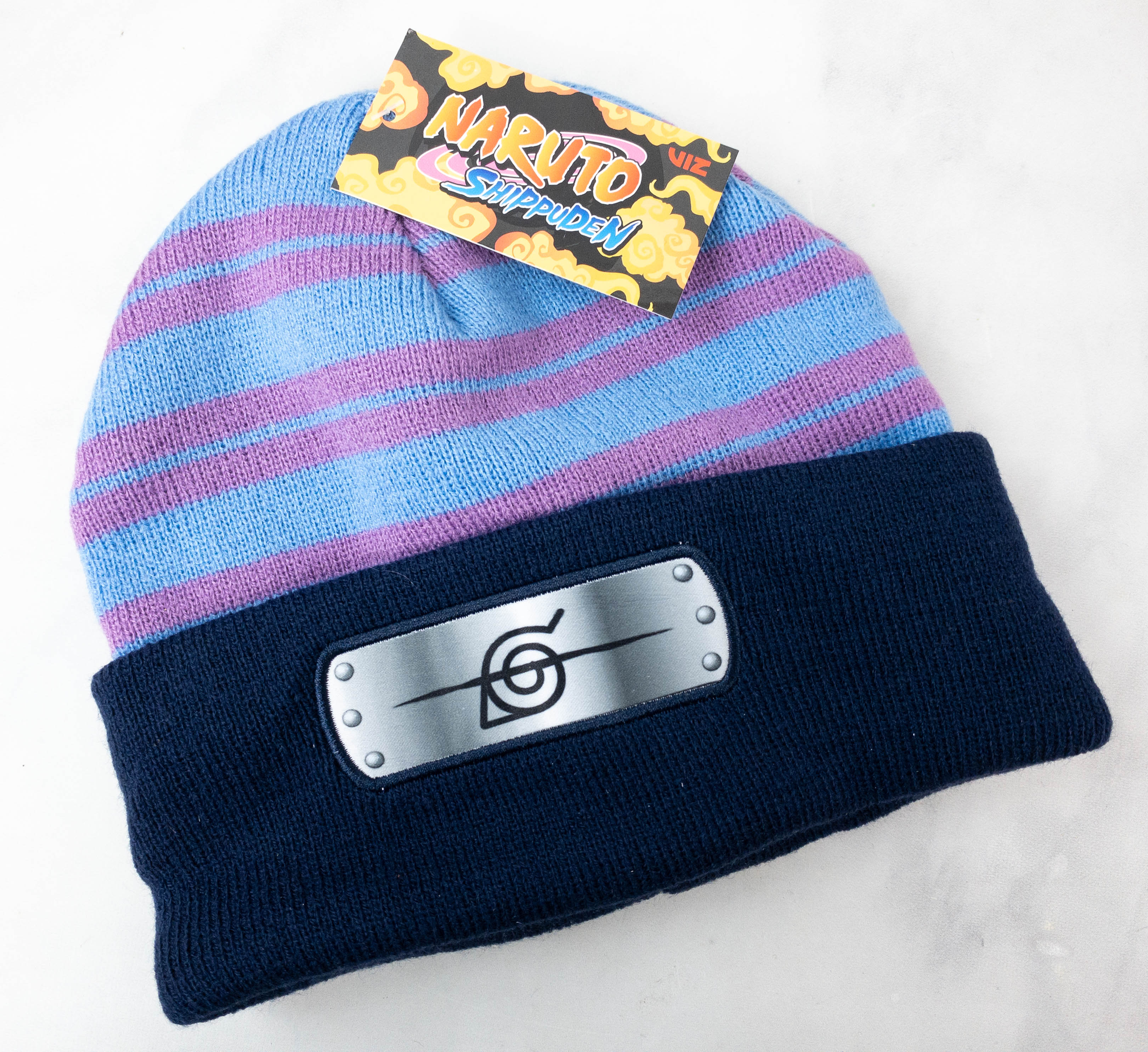 To keep your head warm during winter, here's a Hidden Leaf Beanie! It has a soft texture and it's also stretchy, so it will fit most head sizes. This cute beanie also has the Konoha village symbol as the headband design but with a scratch, similar to what Boruto wears.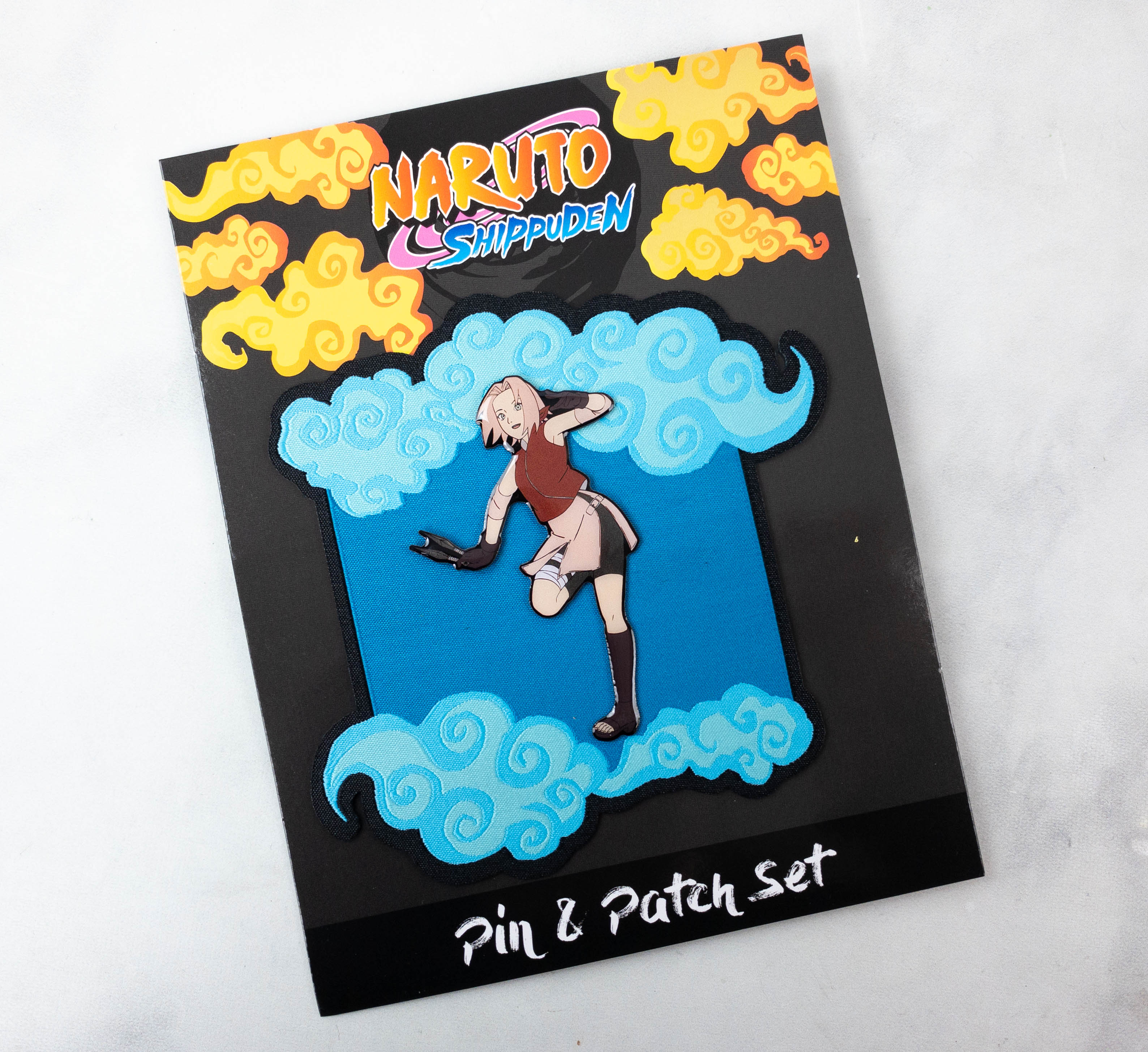 Next up is a Pin & Patch Set! The enamel pin features Sakura holding two kunai knives, and beneath it is a patch with Akatsuki-looking clouds in blue as the background. Sakura looks so cute on this one!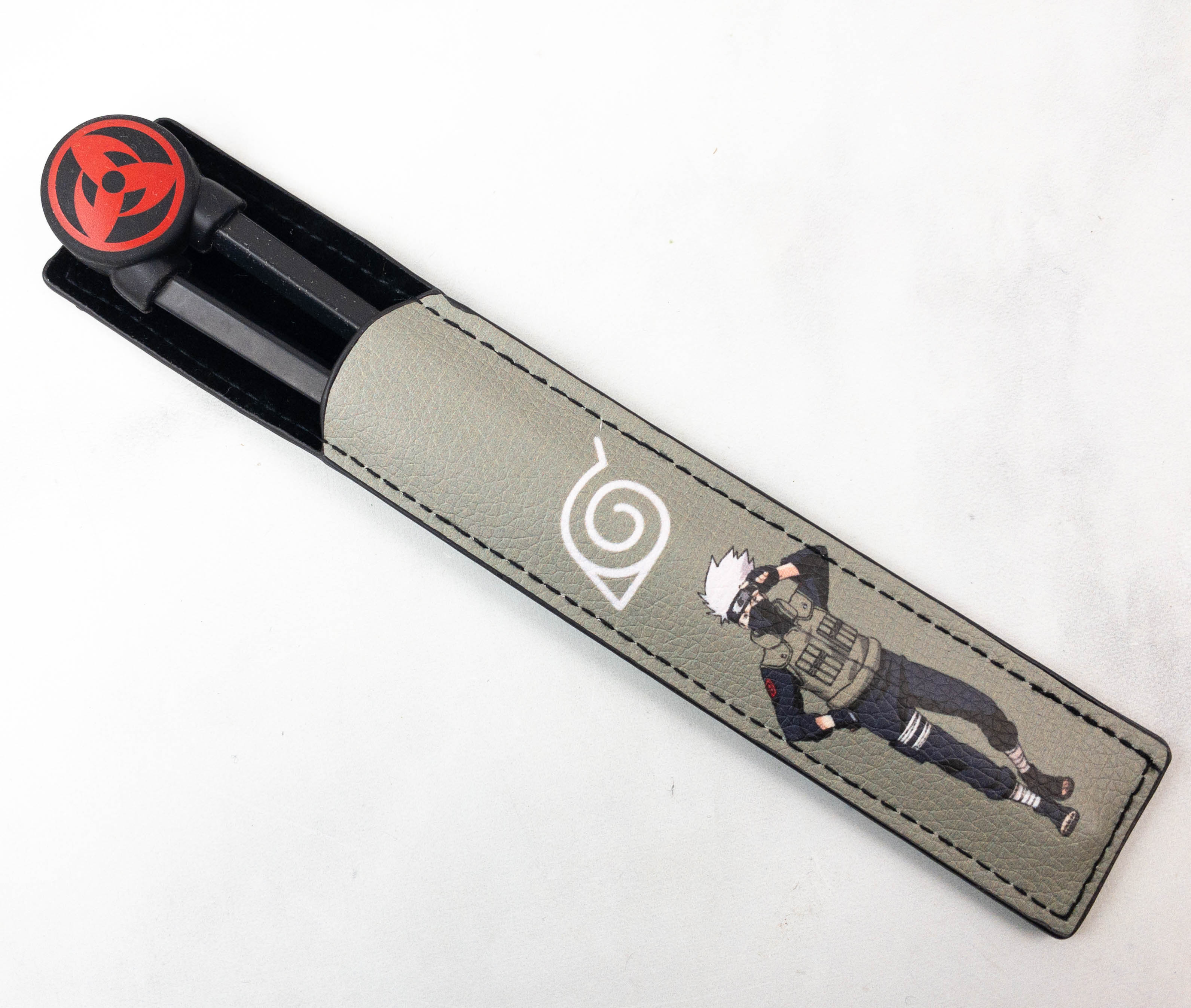 Kakashi Chopsticks with sleeves is one of the most interesting items in this season's box. Kakashi fans would love the sleeves featuring the cool guy, Kakashi Hatake, with the Hidden Leaf Village symbol above him.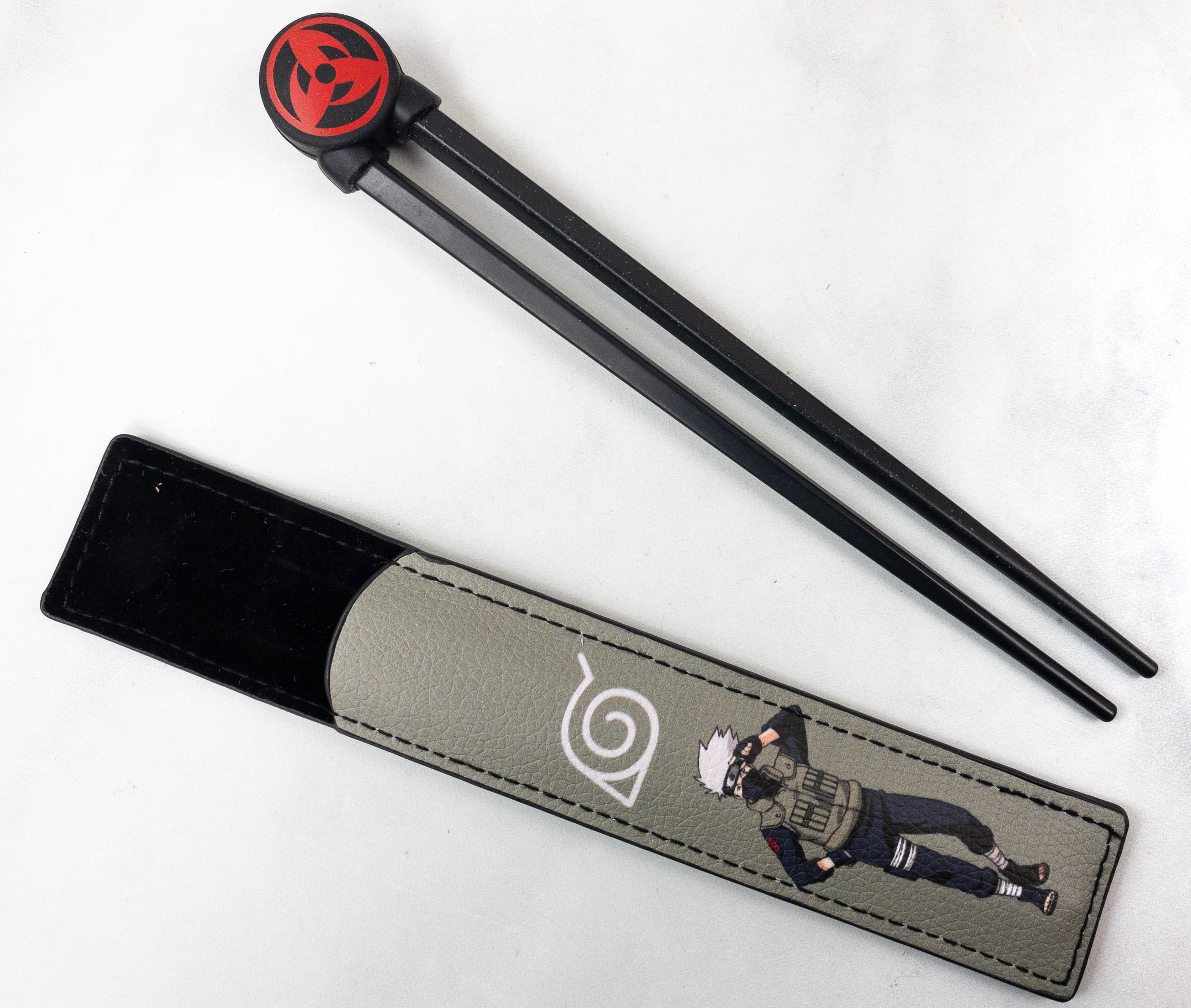 These training chopsticks are connected by rubber featuring the symbol for Mangekyō Sharingan. With this item, ninja aspirants will be trained how to use chopsticks and will learn how to eat ramen like Naruto!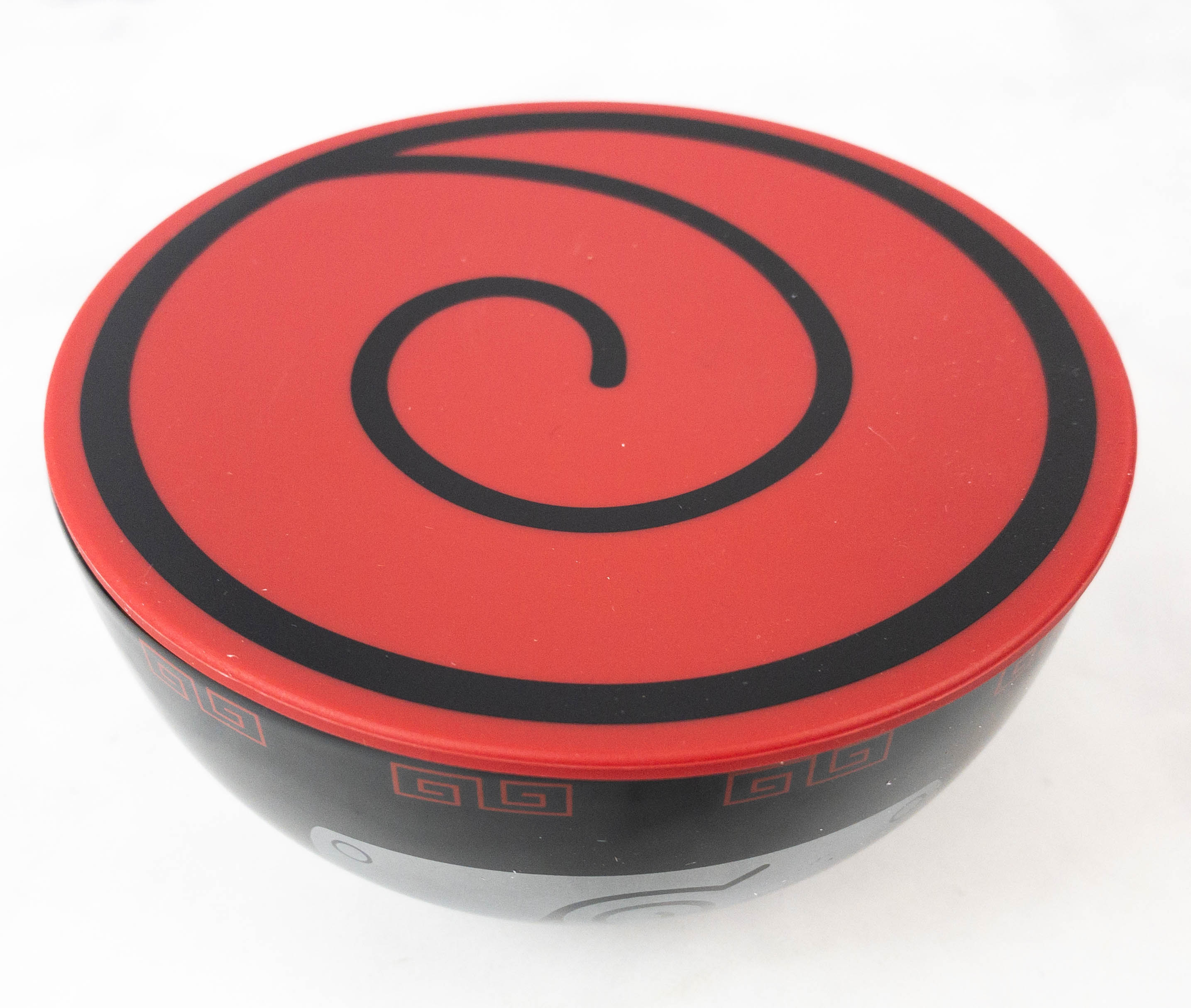 For eating Naruto's favorite food, which is ramen, here's a Naruto Ramen Bowl with cover. It comes with a lid to keep your ramen warm. It can also be used as a coaster to protect the tabletop.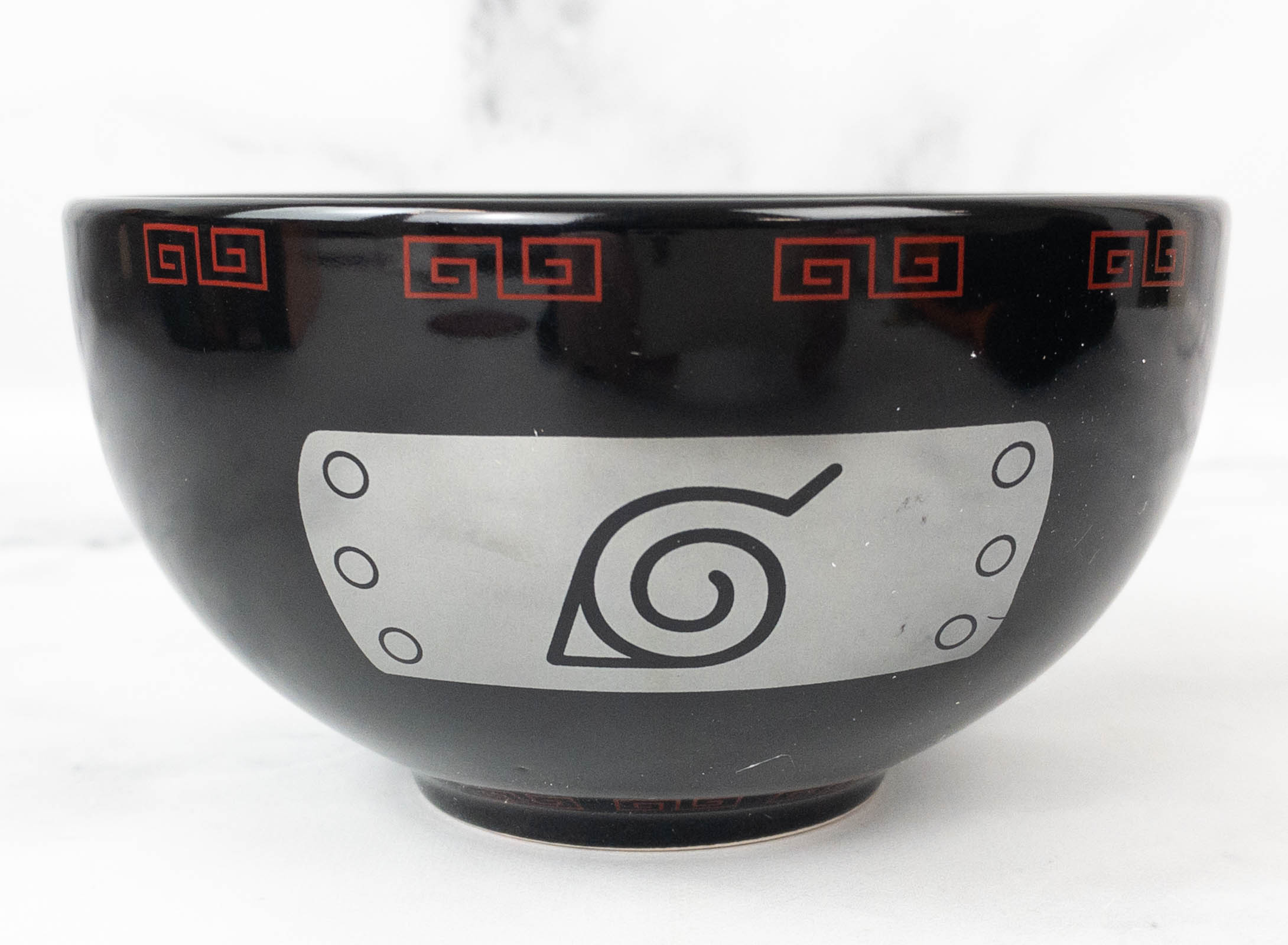 One side features the Hidden Leaf Village headband, while on the other side is a cute illustration of Naruto happily holding a bowl of ramen. The lid has the Uzumaki Clan symbol.
Together with the training chopsticks, anyone can enjoy having ramen with this bowl and share the same ramen-eating experience as Naruto. It's a perfect set!
For combating the cold winter breeze, this Naruto Zip Jacket is a must. It's made of a poly-cotton blend and has front pockets where you can tuck your hands when feeling cold.
It also has an Uzumaki Clan symbol on the back and sleeve. This jacket is cozy. It's also perfect if you're looking for a quick and easy cosplay idea!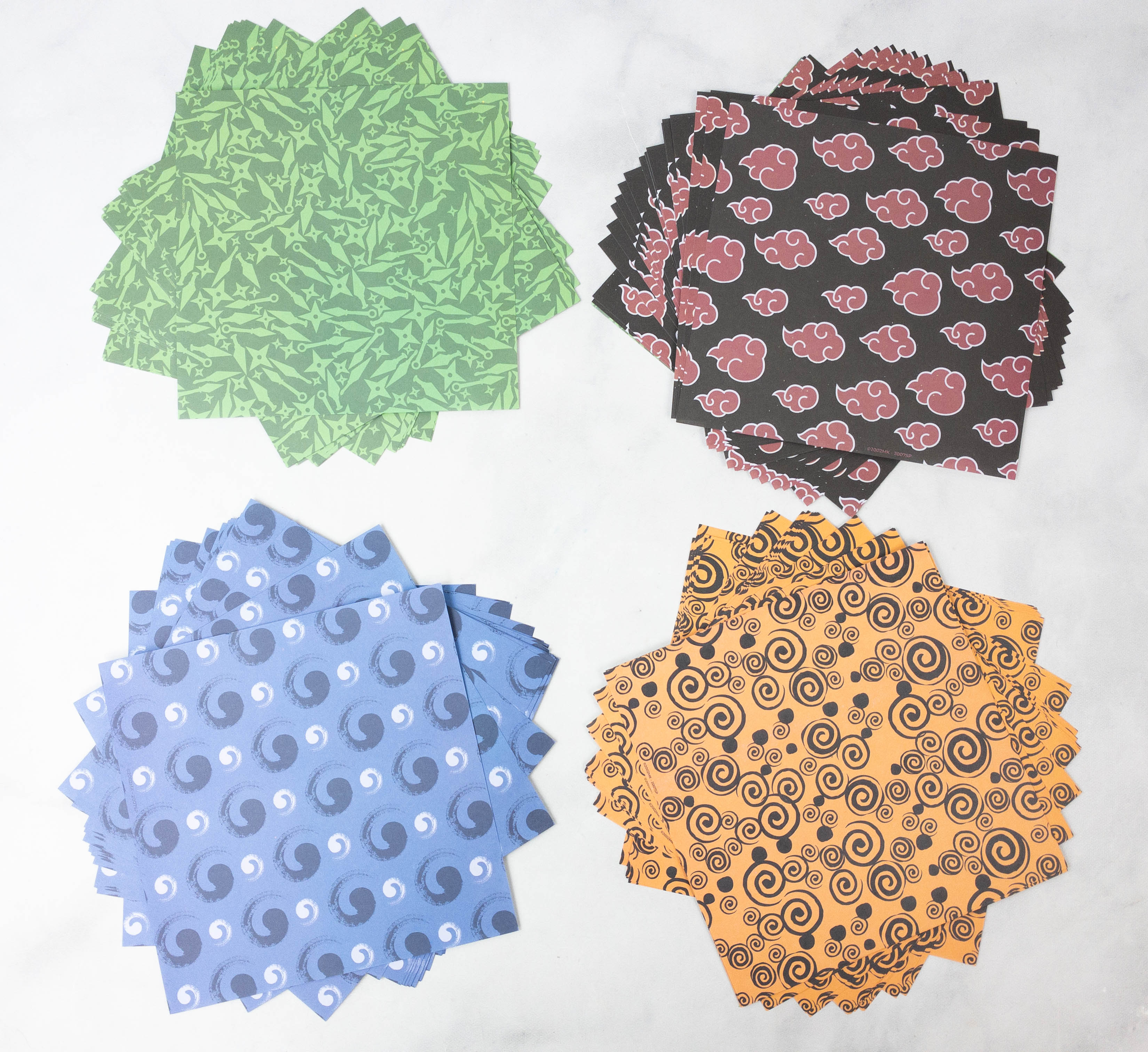 To wrap up the Winter Box, they included an Origami Set. It contains 48 sheets, and there are four different Naruto-inspired designs!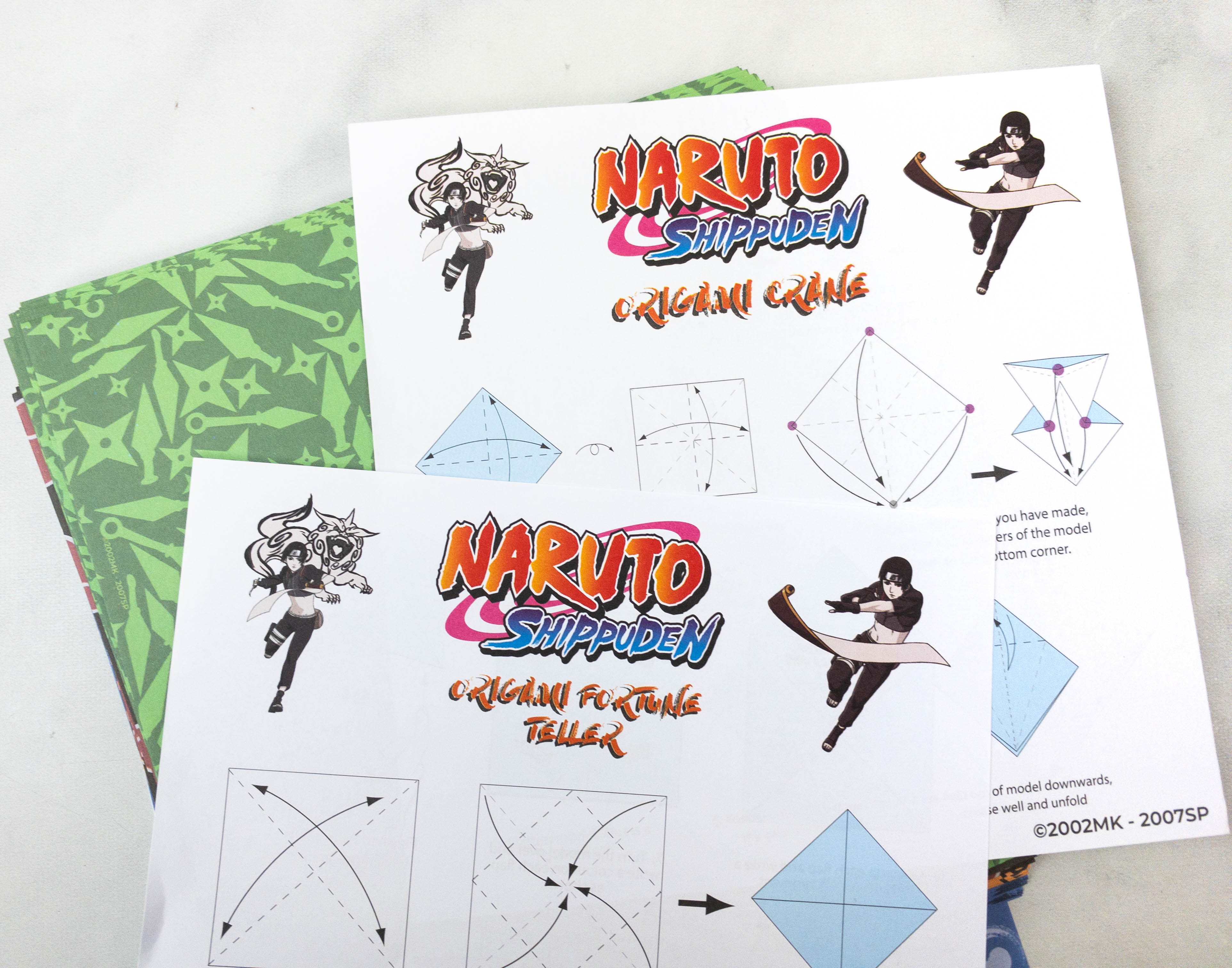 Also included are some instruction sheets for practicing origami. You can make an origami crane or even an origami fortune teller!
This new subscription box is packed with amazing merch for Naruto Shippuden fans! I loved the items inspired by the Hidden Leaf Village, the place where Naruto hails from. Also present in the box is Naruto himself, plus Sakura and Kakashi! As they promised, the variety of merch is pretty good. I received a Naruto jacket, a ramen bowl, and even chopsticks. There are also collectibles like the pin and patch set. All in all, this whole curation didn't disappoint!
Each shipment will also include an information card with what you'll find inside the box. Here's a look: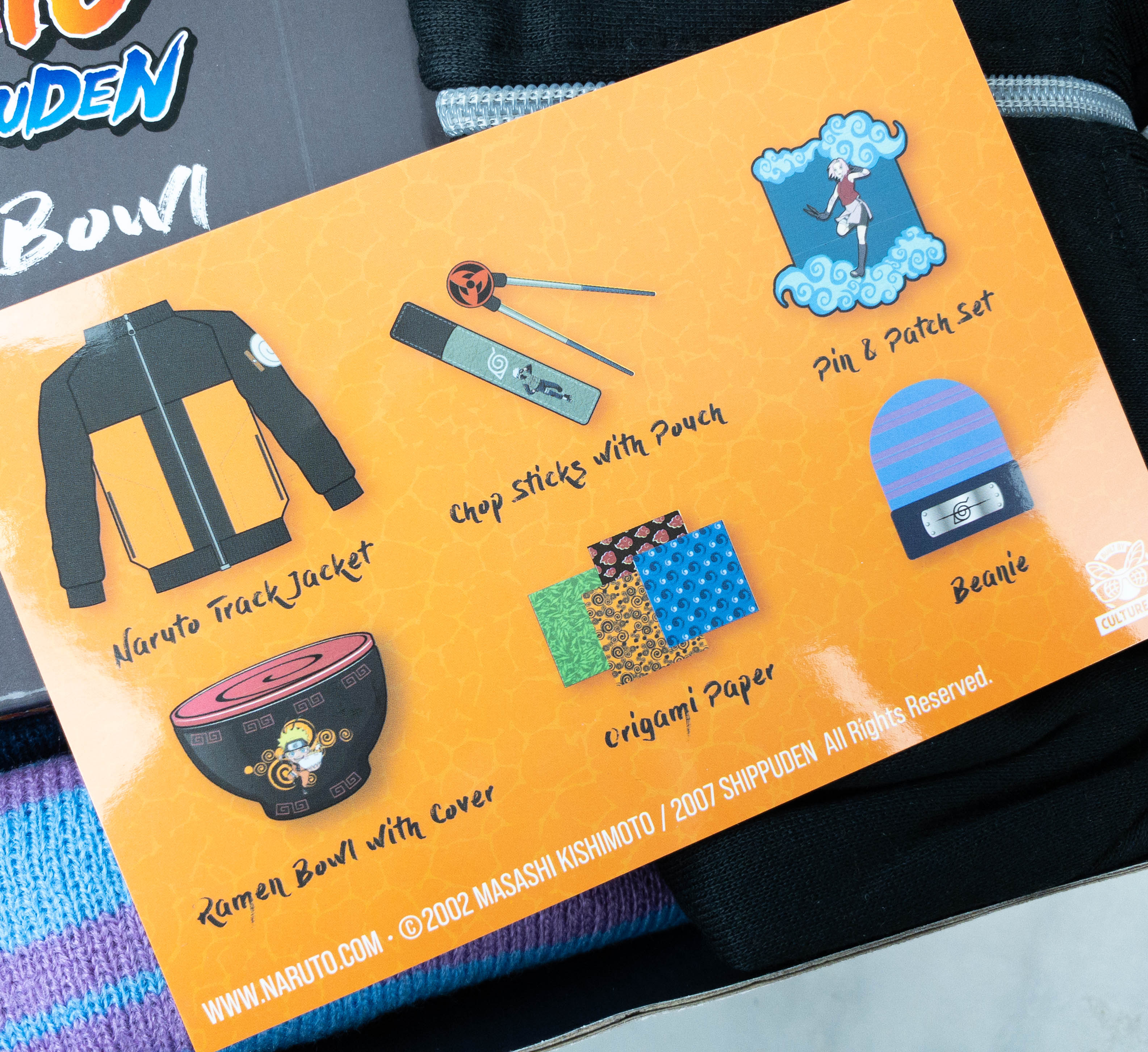 Naruto Shippuden Box is a new Culturefly subscription for Naruto fans. Shipping quarterly, it comes with 7-10 official Naruto Shippuden exclusive merchandise which may include new apparel, accessories, stationery, collectibles, and more. Subscriptions start at $44.99 per box.
Are you getting Naruto Shippuden Box?