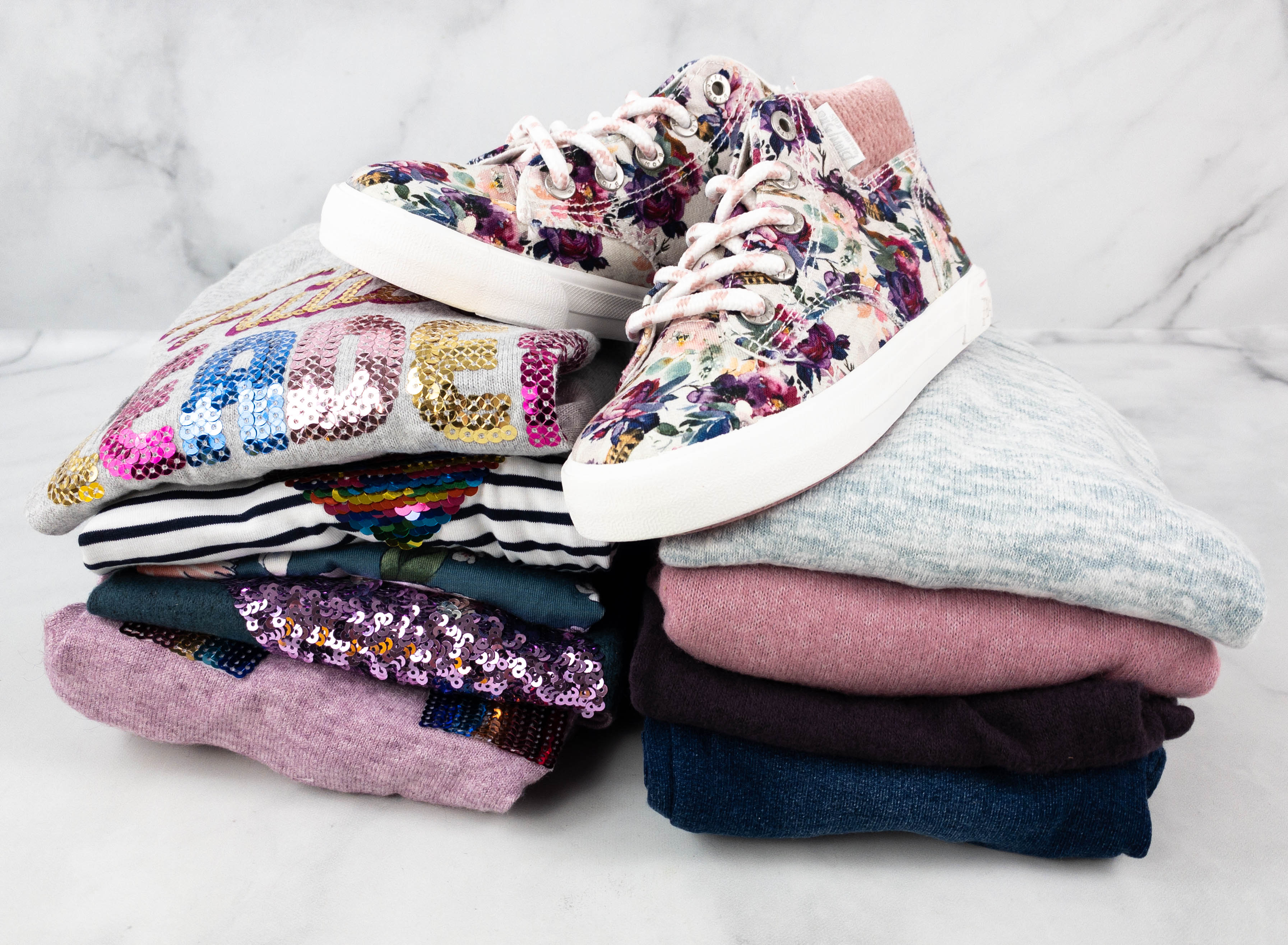 It's fun to shop for new children's clothes, but what if you can get them all from one place without leaving the comforts of home? That's exactly what Stitch Fix Kids does – they're a styling service that picks clothes based on kids' profile and they send everything to your doorstep so kids can comfortably try them on.
5 reasons why I love Stitch Fix Kids!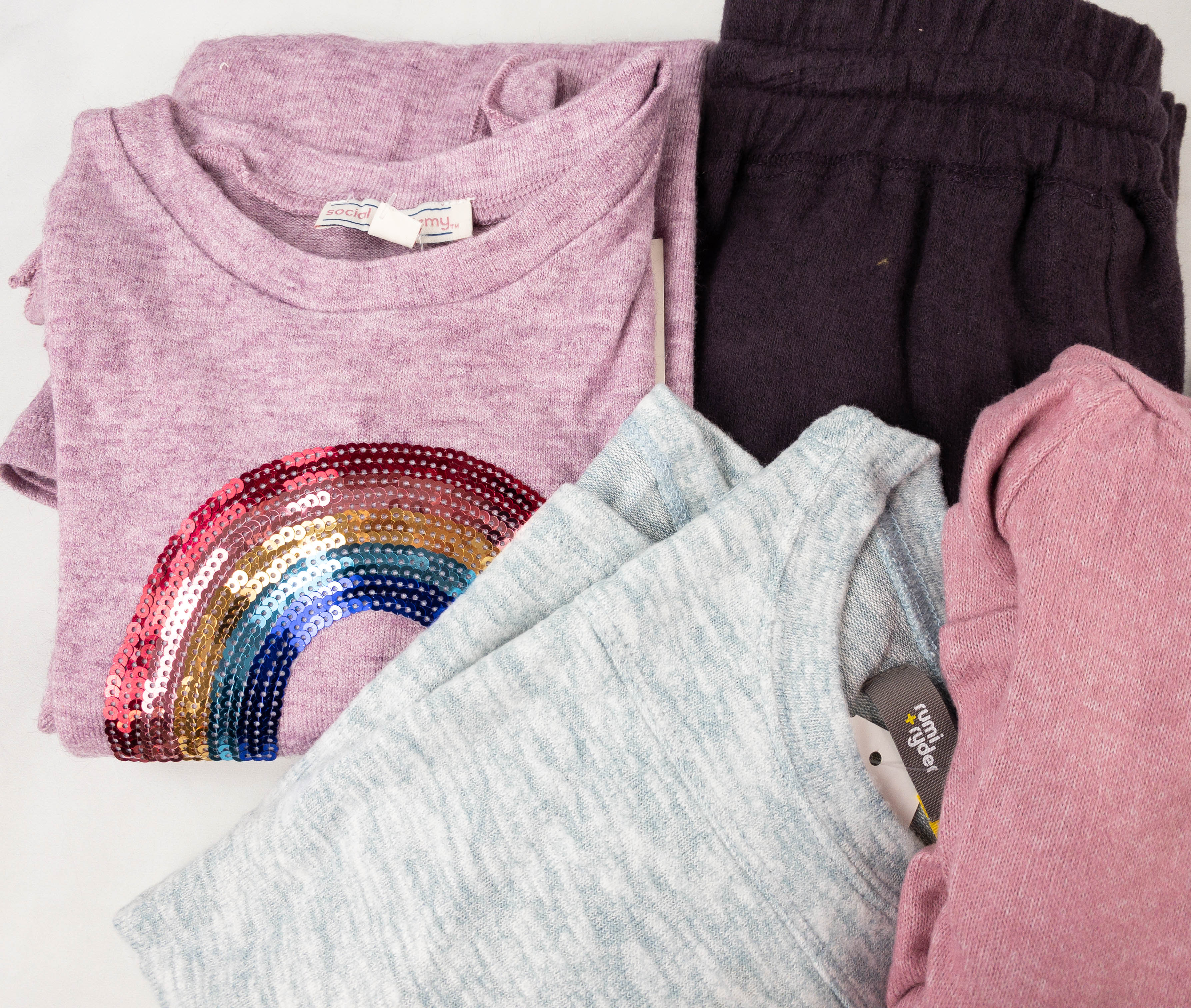 1. Softest shirts (and pants too!)
Stitch Fix Kids always prioritizes comfort! They send the softest shirts to keep little girls cozy and comfy, no matter the season. Now that we're in the middle of fall and winter is nearing, my daughter's fix includes long-sleeved tops to keep her warm and stylish at the same time. (In spring, you can expect lighter clothes, and sleeveless tops in summer.) Even some of the pants they send are made with soft materials!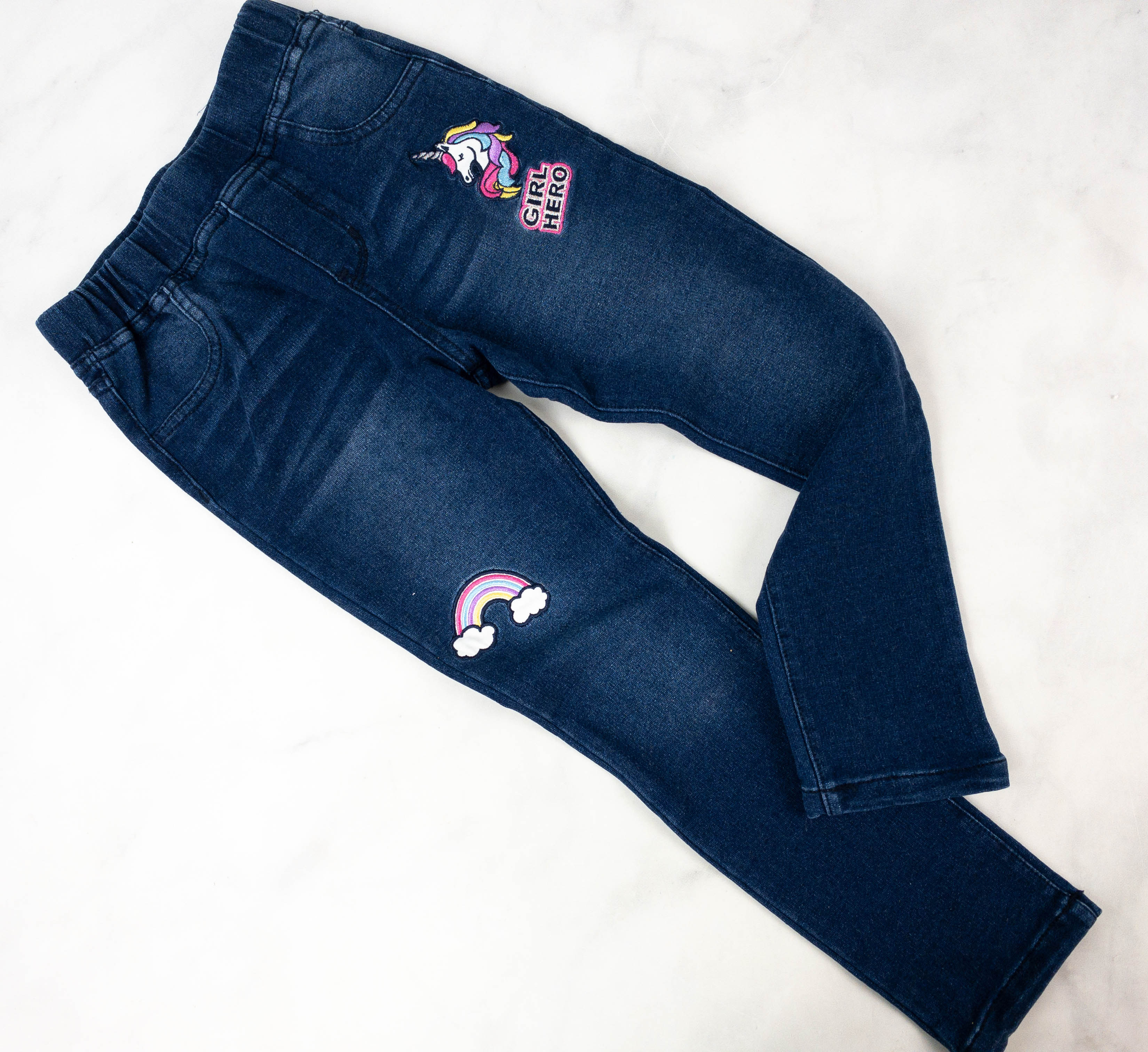 2. Play ready items
We know how active little kids are, which is why it's always great to have play-ready clothes that they can comfortably wear as they move around. These play-ready items include bottoms with elastic waist and stretchy bottoms like leggings!
3. Sparkly sequins
Of course, Stitch Fix Kids never fails to add fun clothes to every fix, like sequined tops and dresses! Some clothing pieces with sequins are even interactive, which means you can swipe on them and they will change colors!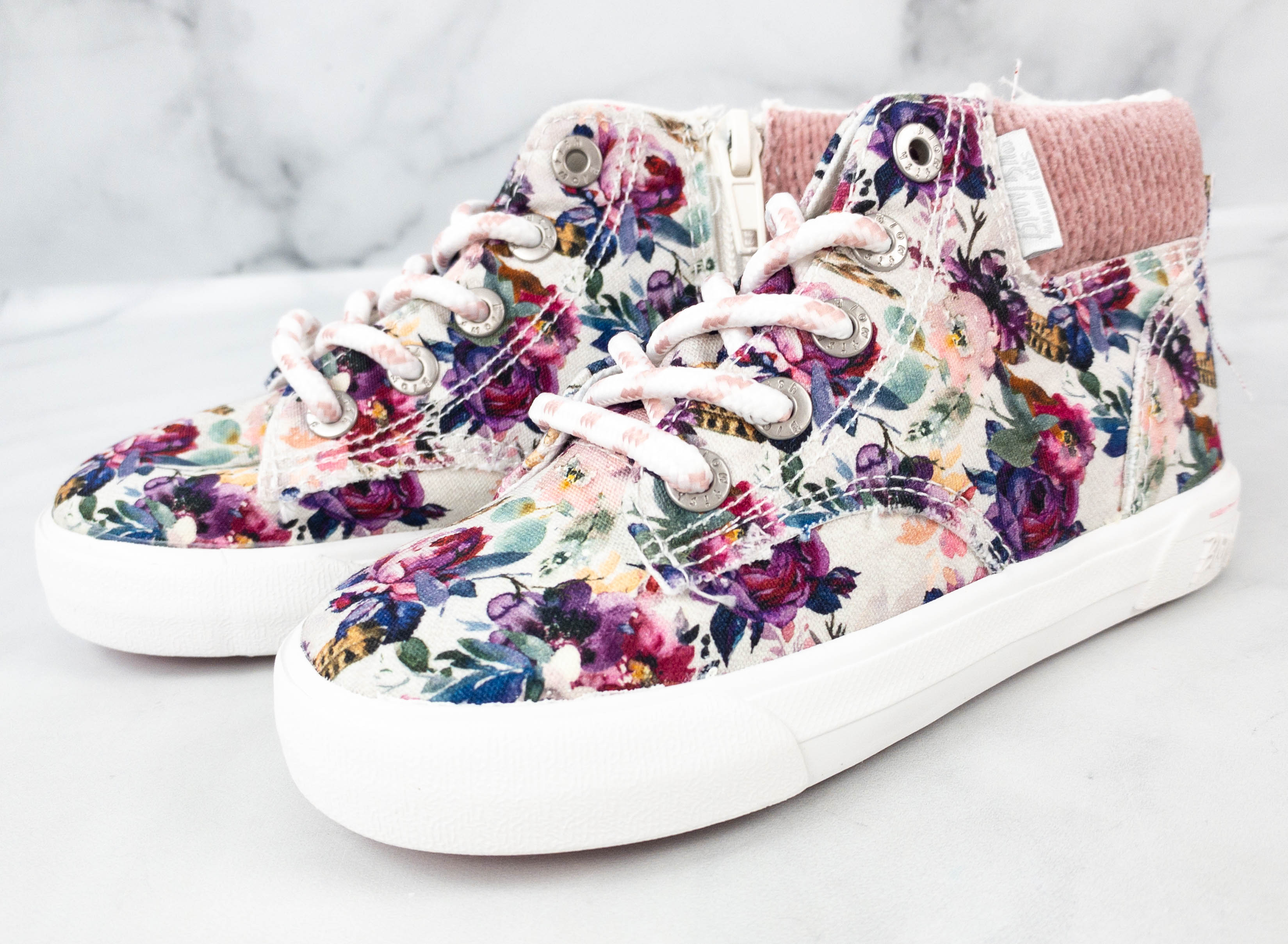 4. They send footwear too!
To pair with the clothing pieces, they also often send footwear in my daughter's monthly fix! They often pick cute yet comfortable footwear for kids like sneakers and sandals. Sometimes, they include flat shoes and boots as well.
5. It's easy to send stuff back.
I love Stitch Fix Kids because this styling service provides comfortable, fashionable, and age-appropriate clothing for my daughter. It's convenient compared to shopping at physical stores, and we also have the freedom to send back any clothing items that doesn't fit or my daughter doesn't like. The shoes above were a size too big, so I just selected exchange in my account, returned them in the prepaid mailer, and the replacements were here in a crazy 2 days.
We don't have to rush clothes shopping anymore, especially when we're transitioning to a new season. This month's fix is perfect for the upcoming holidays and family gatherings, with cute pieces such as a tutu dress and some long-sleeved tops that can be paired with leggings and sneakers or boots!
Here's a list of all the items' size and price. This way, it will be easier for you to compute how much you'll be paying if you'll get individual items.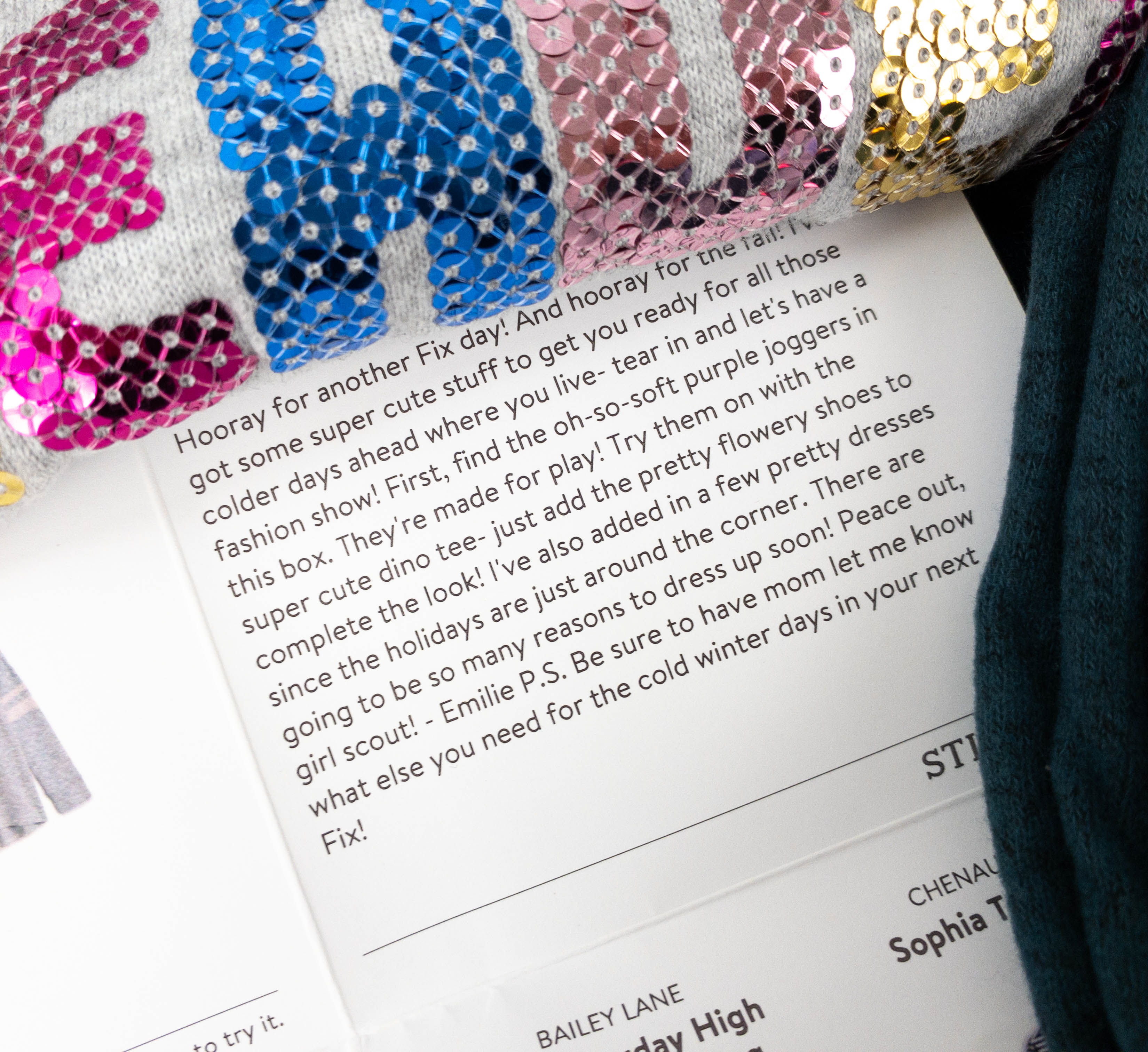 Stitch Fix Kids is a personal styling service for kids clothing ranging from sizes 2T to 14. At $20 styling fee for each box, you'll get 8 to 12 items with retail price ranging from $10 to $35 when it is shipped to you. You will be asked to share some styling preferences first when you sign up for this box so that the items included will be curated accordingly. If there are clothes that don't fit your child, you can always return them by the return envelope included in the box. If you do decide to keep all of the items, you will get 25% off on the whole box.
What do you think of Stitch Fix Kids?