Decocrated makes it fun and exciting to revamp our home in line with the current season! The Winter 2021 collection includes a set of holiday-inspired decor to highlight the beauty of winter, adding a touch of coziness to any corner of the home.
DEAL: Get $15 off on quarterly or annual subscriptions! Use coupon code HELLOSUB15 at checkout.
Flocked Wreath. Adding more Christmassy vibe to your home is a flocked wreath! It has a metal ring and a small hoop above for hanging. This faux winter wreath exudes a lot of wintery forest vibe, especially with the pinecones and leaves! You can hang it at the front door or wherever you feel like it. For added seasonal flair, creative minds will consider adding more deco around the ring!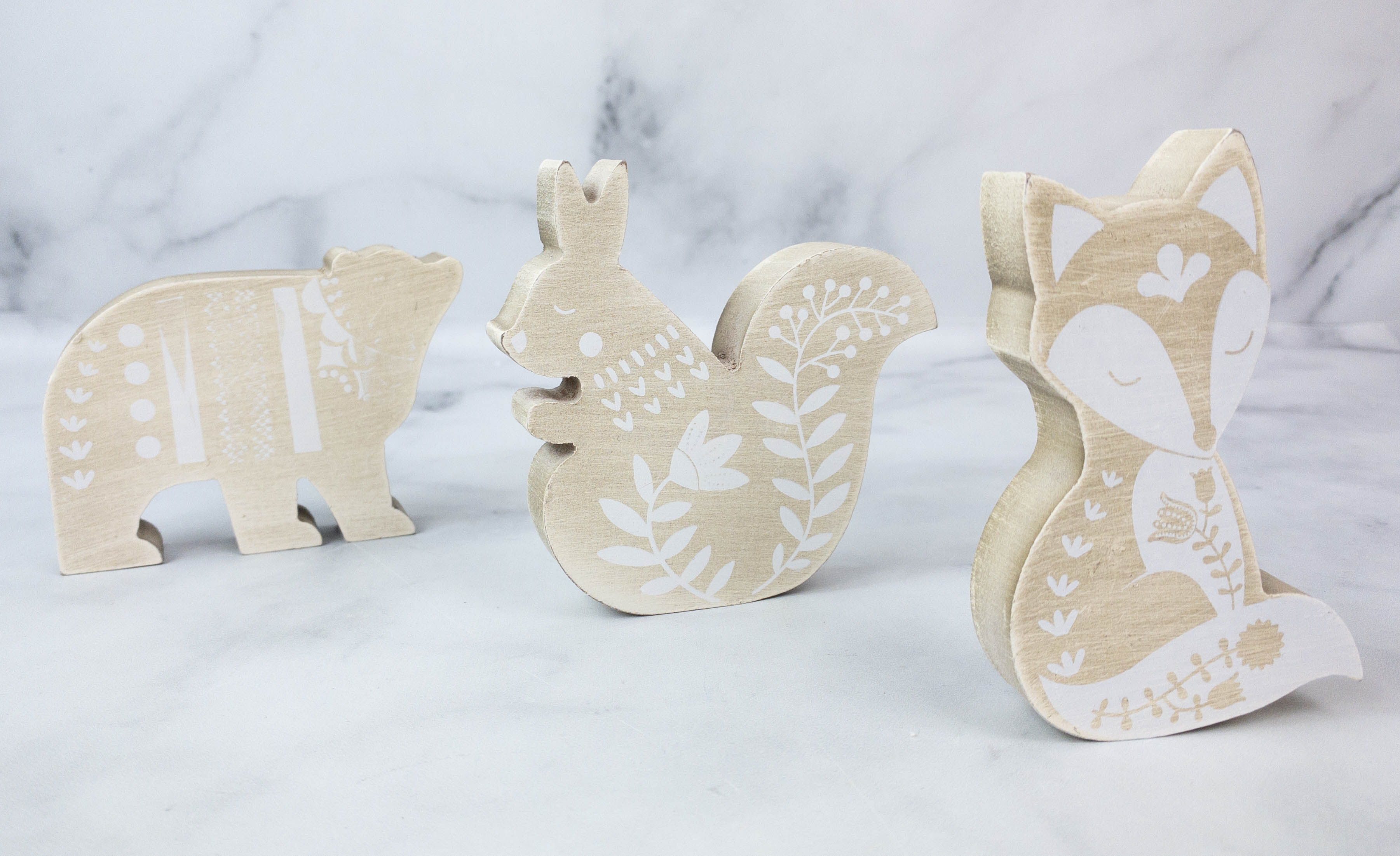 Whether as a part of a centerpiece or a desk decor, this set of winter animals gives off a cozy Nordic vibe. These decorative pieces were painted with floral details. How cute! There is a polar bear, a fox, and a squirrel with a driftwood finish. These will also look amazing on wall shelves or on decorative trays.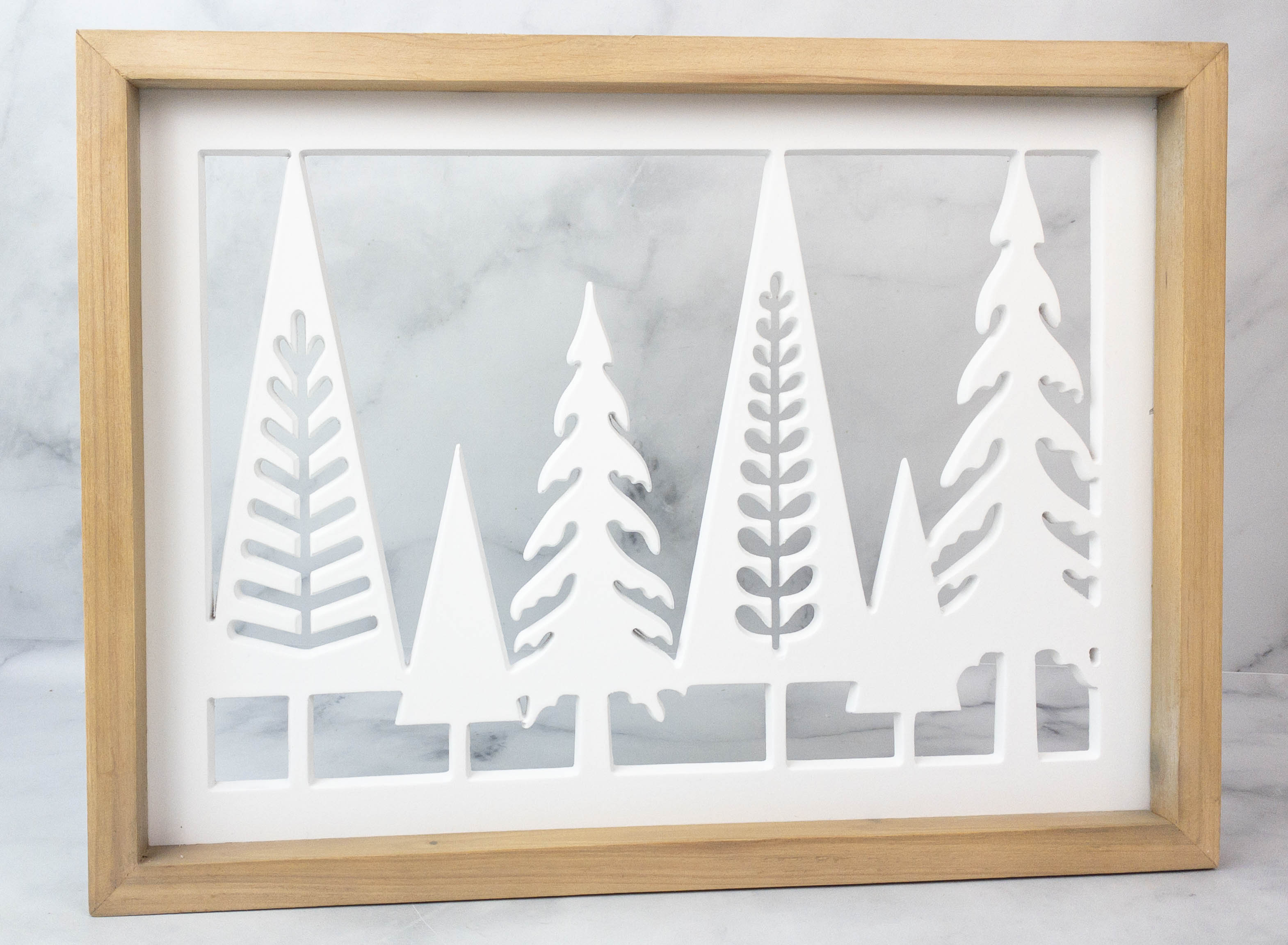 Another lovely decor for your tabletop or for your wall is this framed cut-out evergreen forest. The beautiful cutouts remind me of a walk in a snowy forest on a cold winter day. I love the details and how simple yet elegant it looks.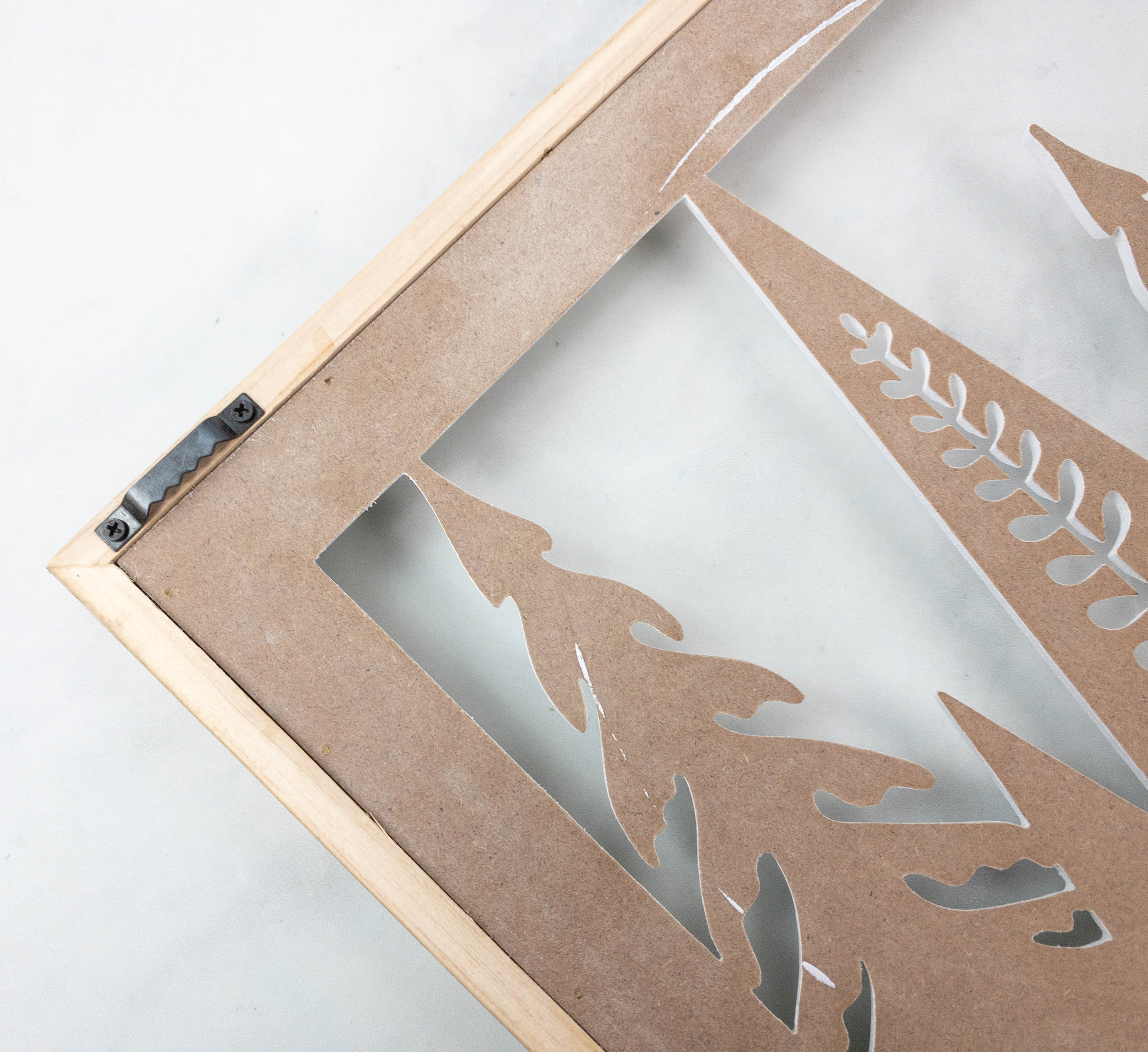 You can easily hang it on a wall since the frame has sawtooth hooks already installed.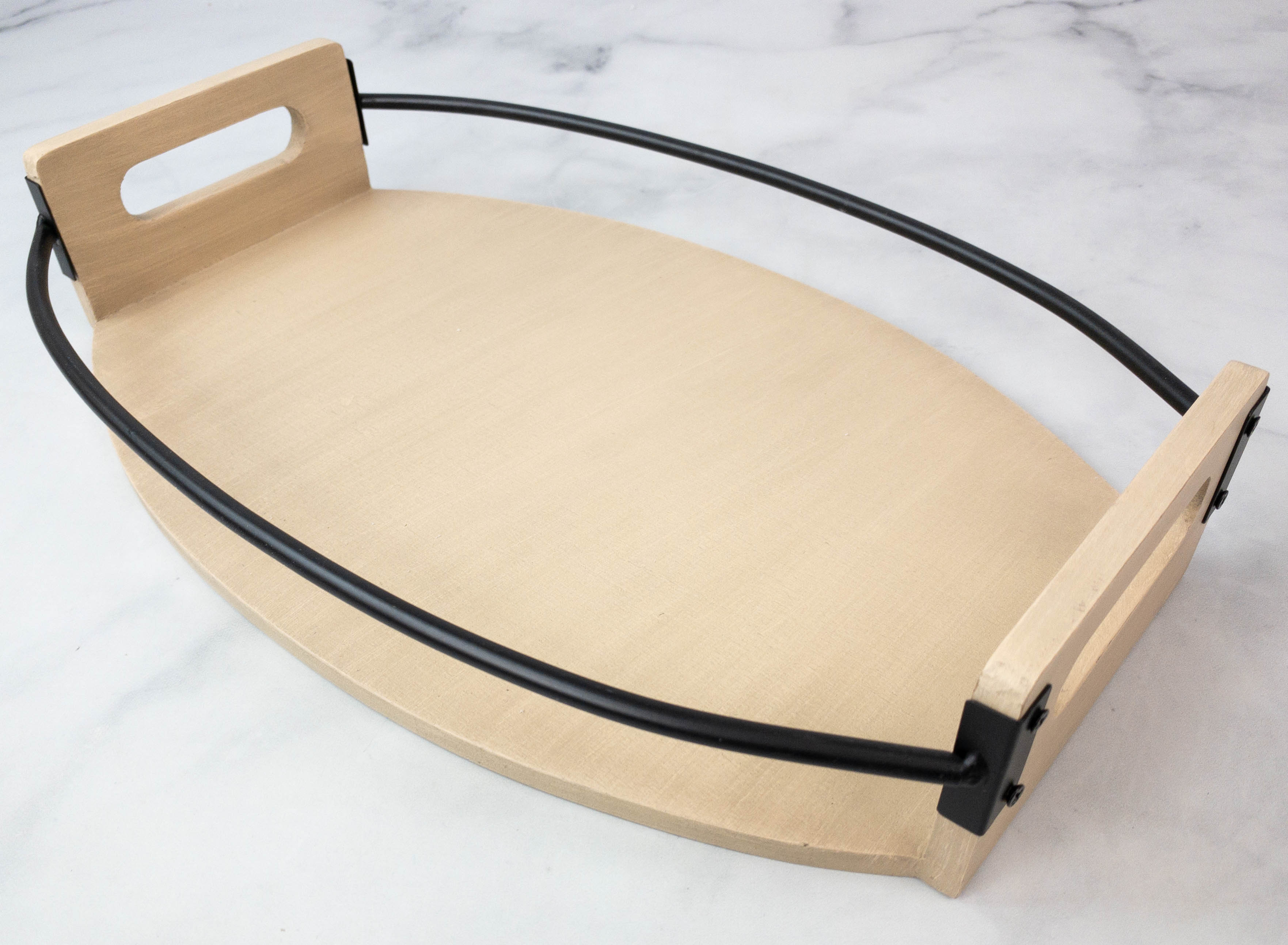 This rustic tray is also included in the box! The wood and metal tray has a minimalistic vibe to it, and I definitely love it. You can also put the winter animals in it, along with some brush trees, and use them as tabletop decor. Another idea is to place it on a countertop for hot beverage fixings.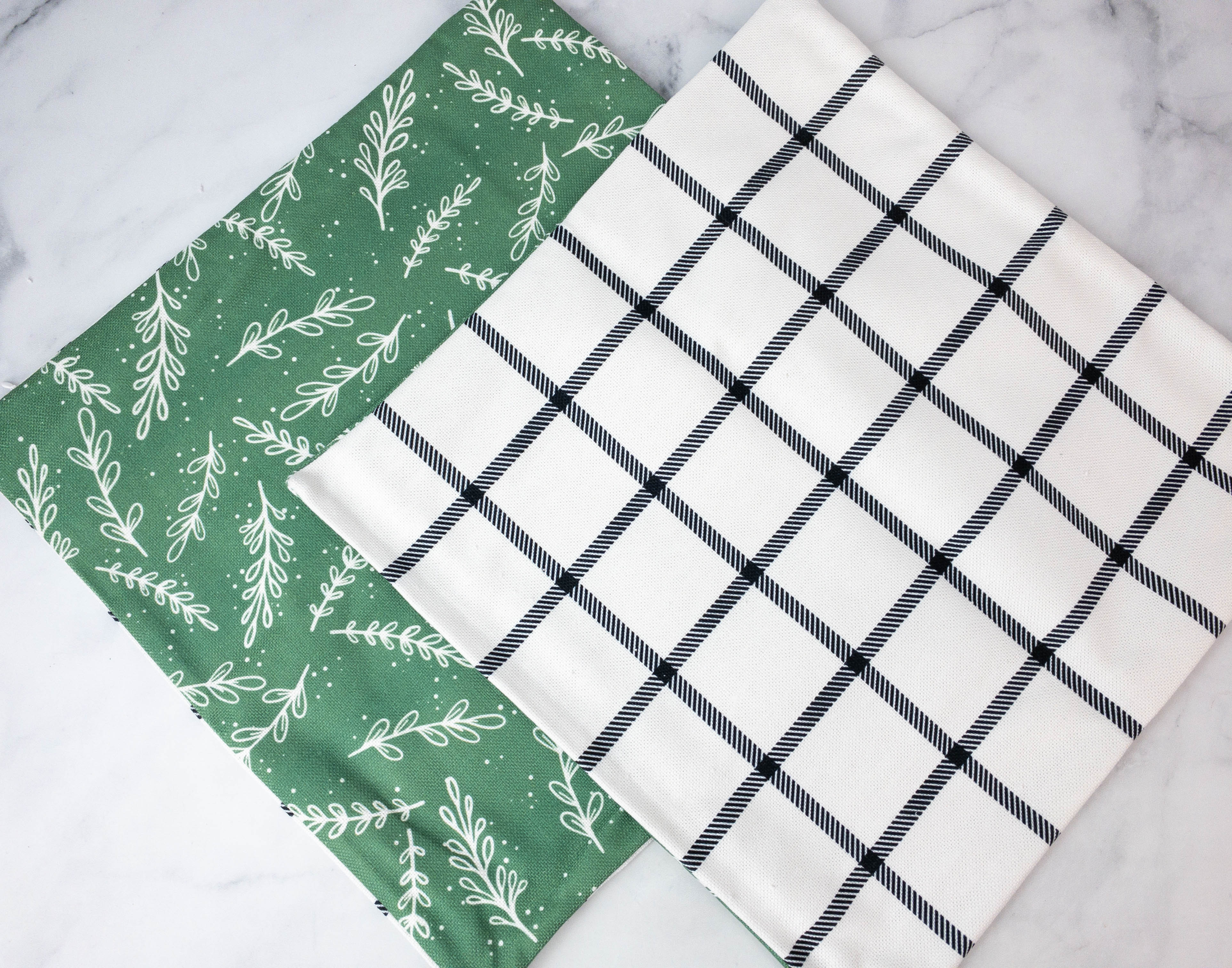 Decocrated boxes always include double-sided pillowcases and for winter, we received two of them. One side has a green base color with plant drawings, while the other is in plaid black and white. These are lovely additions to our living room, as the color scheme is easy on the eyes. They can work with other seasons as well, maybe in spring!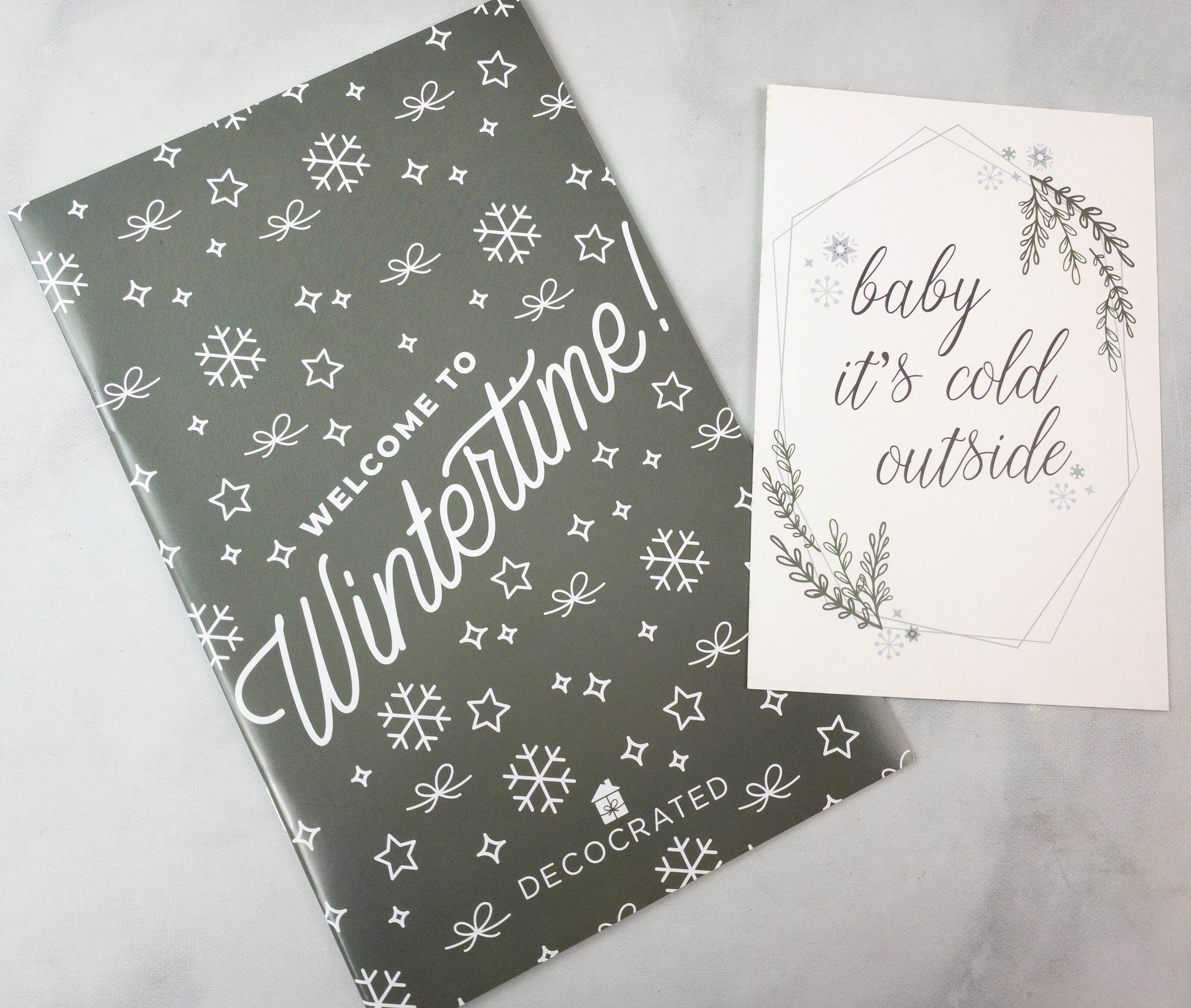 Every box contains a double-sided art print that can be used as decor in any part of the house. You can have it framed or hung on a wall. For Winter 2021, it's a white art print that says "baby it's cold outside"!
Decocrated puts together a box of beautiful deco pieces every season. This winter, I'm in love with the white and green color scheme and how pleasant they look in my home. There are pillowcases that added a pop of refreshing color to the couch, plus a tray for displaying decorative pieces. I also appreciate the inclusion of the faux wreath that sends forth a whole wintery/holiday vibe! What's even cooler is they go along very well with some decorations I already have at home. I give the Winter 2021 box two thumbs up or maybe four if only I could. This subscription makes me feel excited every season!
Decocrated also does a great job with their packaging. The items came protected in their own box. Also, there is a booklet with information about the featured artist and design inspirations. Here's a closer look: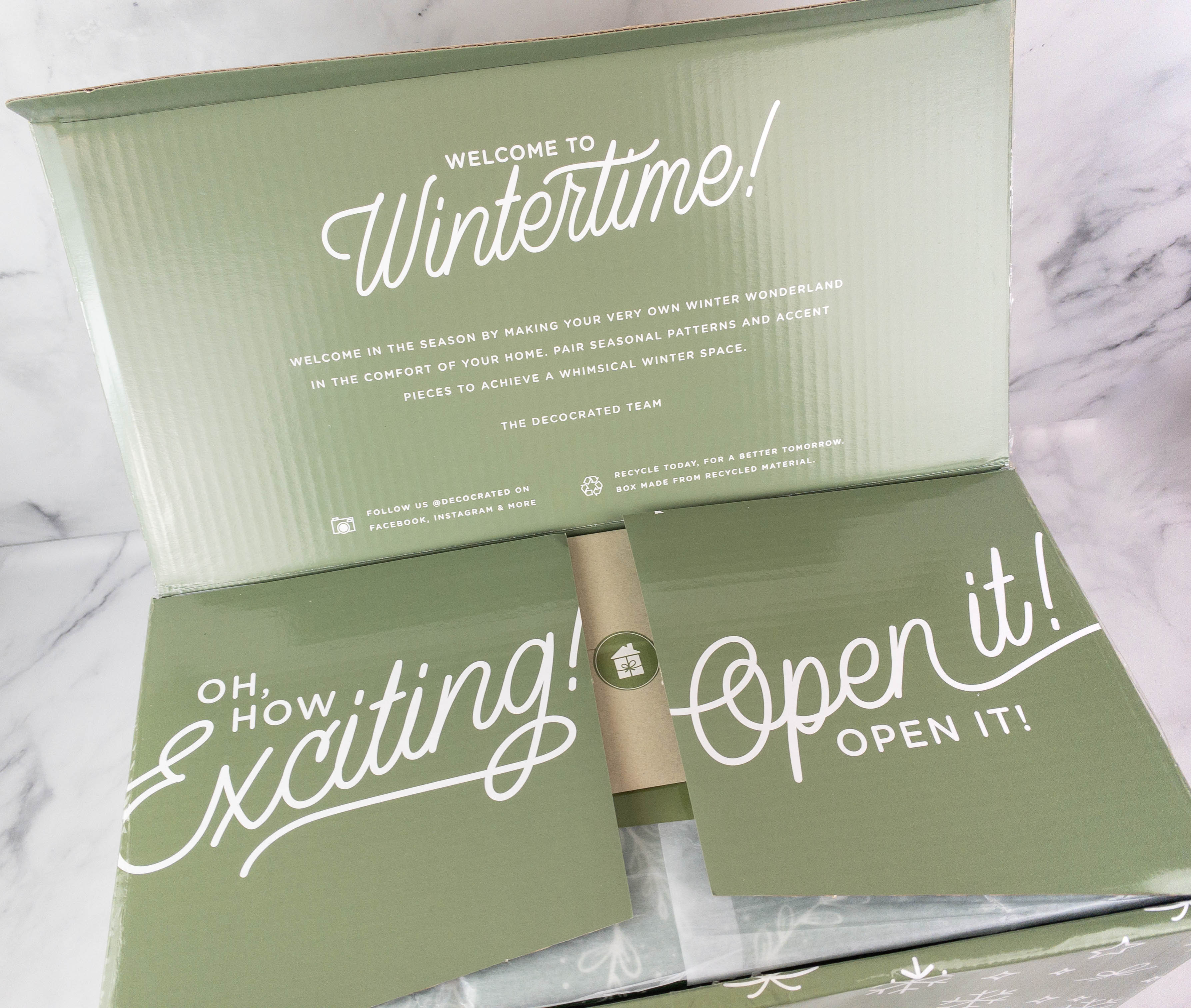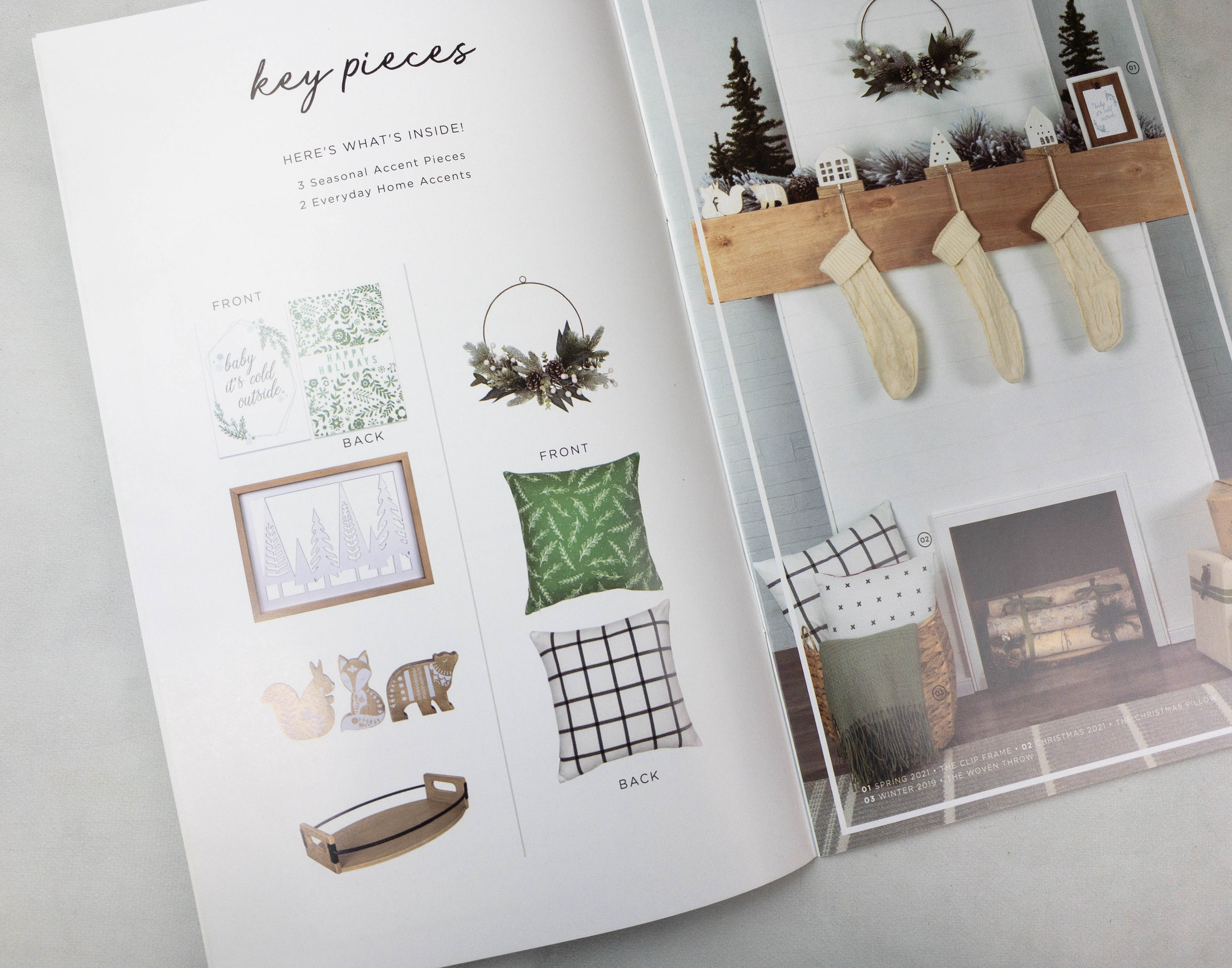 Decocrated is a quarterly subscription that sends beautiful home decor! Shipping every 3 months, each box will include a handpicked selection of home decor based on the season to keep your place feeling fresh, as well as items that work with the pieces you already own and love. The idea is that at the end of a year's subscription you will have a whole-home collection that works together to help you look like a seasoned decorator. Each Decocrated box is $79 and you can save 10% by signing up for a whole year of subscription. It's a reader fave, taking home the top spot in the best home and decor subscription boxes for 2021, as voted by our readers.
What do you think of this season's Decocrated box?