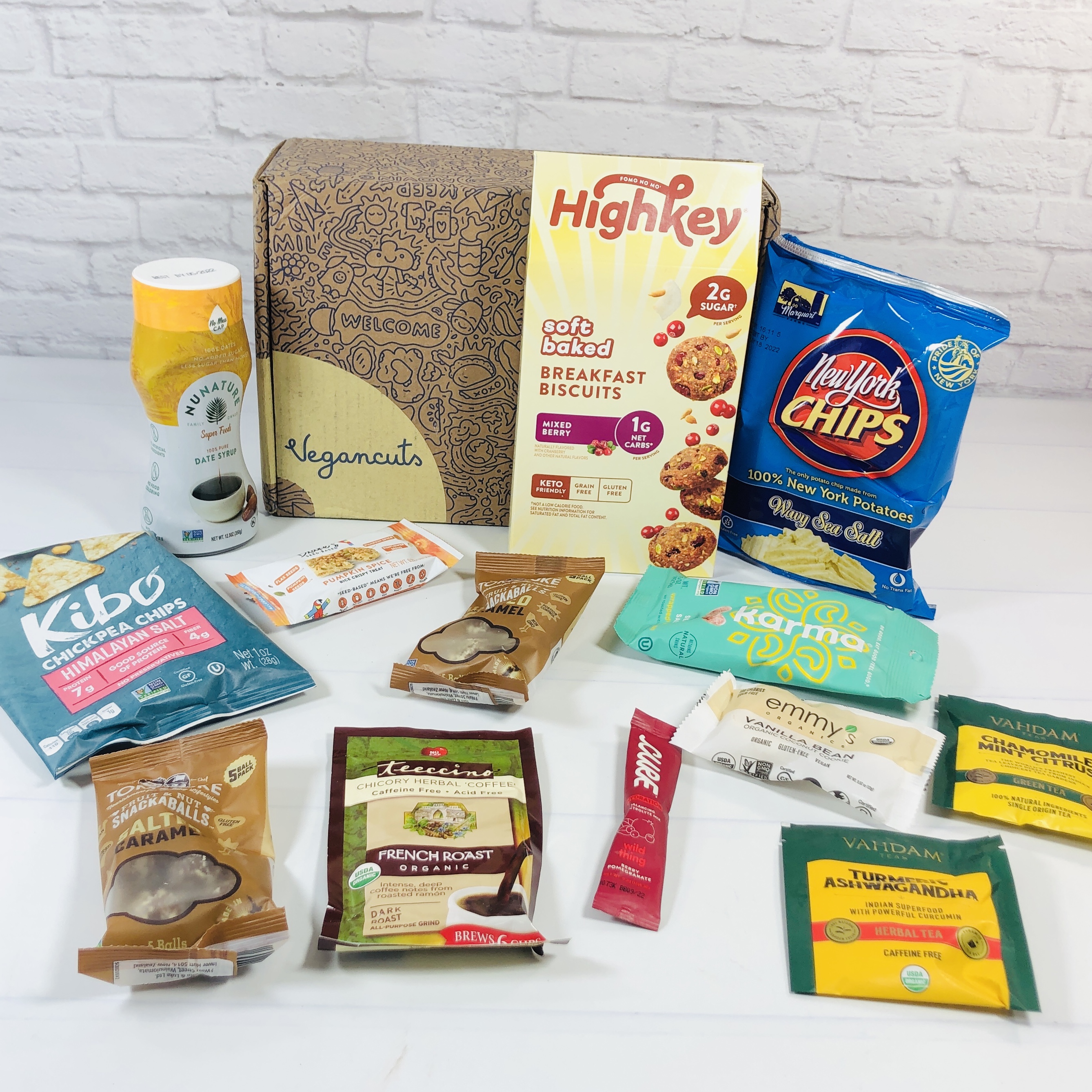 Vegancuts Snack Box is a monthly vegan food subscription that delivers 10 or more organic and vegan treats each month. Snacks can include a pantry item or drink and most snacks are gluten-free. Each subscription box costs $24.95 monthly, or save a bit with a longer pre-paid term.
From vegan mac and cheese and delicious vegan chocolate, to avocado chips, hummus crackers and superfood smoothies, the Vegancuts Snack Box is your monthly delivery of the best vegan snacks and meal items, and drinks on the market. Open the door to at least 10 sweet & savory vegan snacks to make vegan living easier than ever before.
DEAL: Use the coupon code hellosub to get $5 off your first box on any Vegancuts subscription!   It can only be used once per customer, but it can be used on multiple subscriptions at once so long as they are in the same transaction.
Packed as always!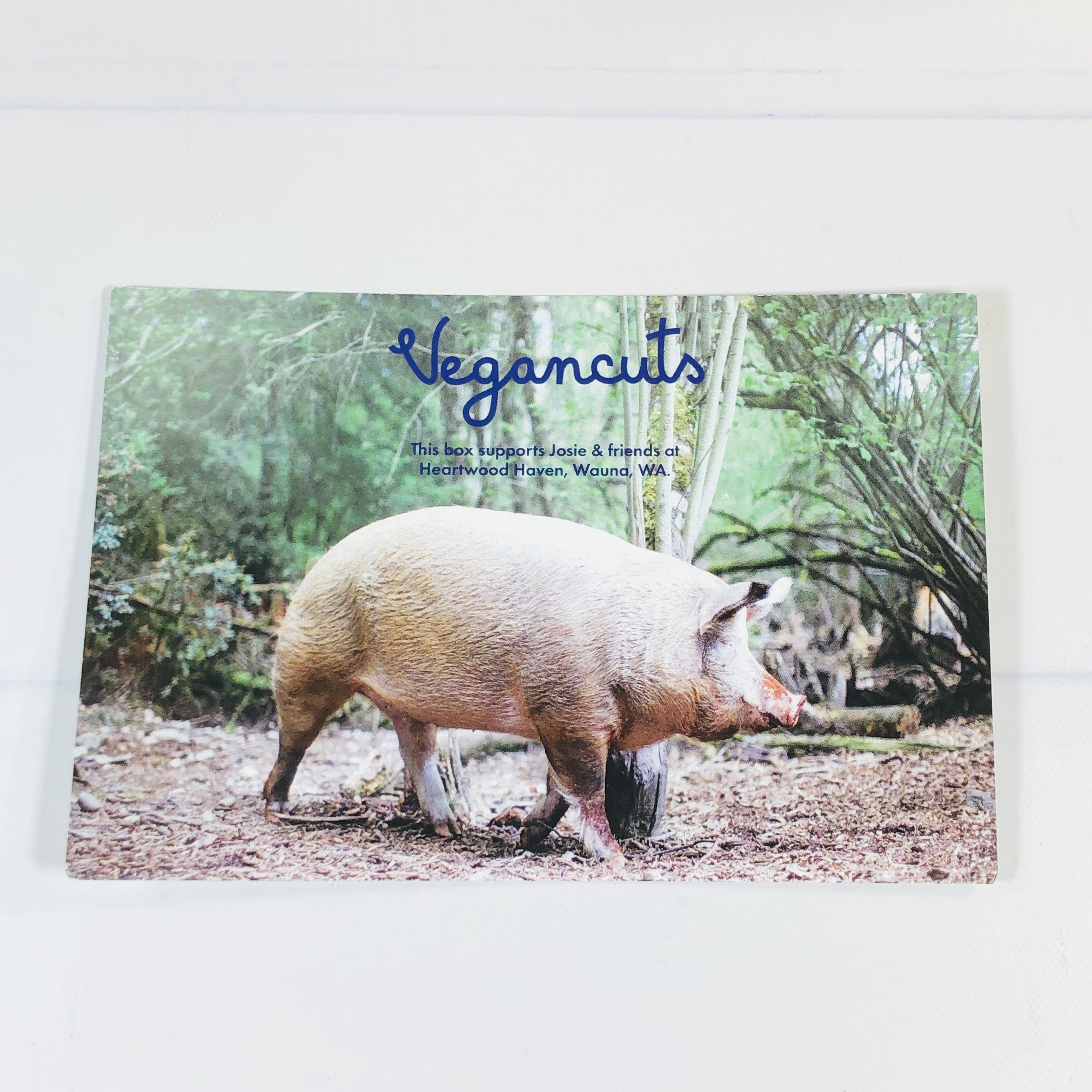 I received a card telling me proceeds from this box will go to Heartwood Haven.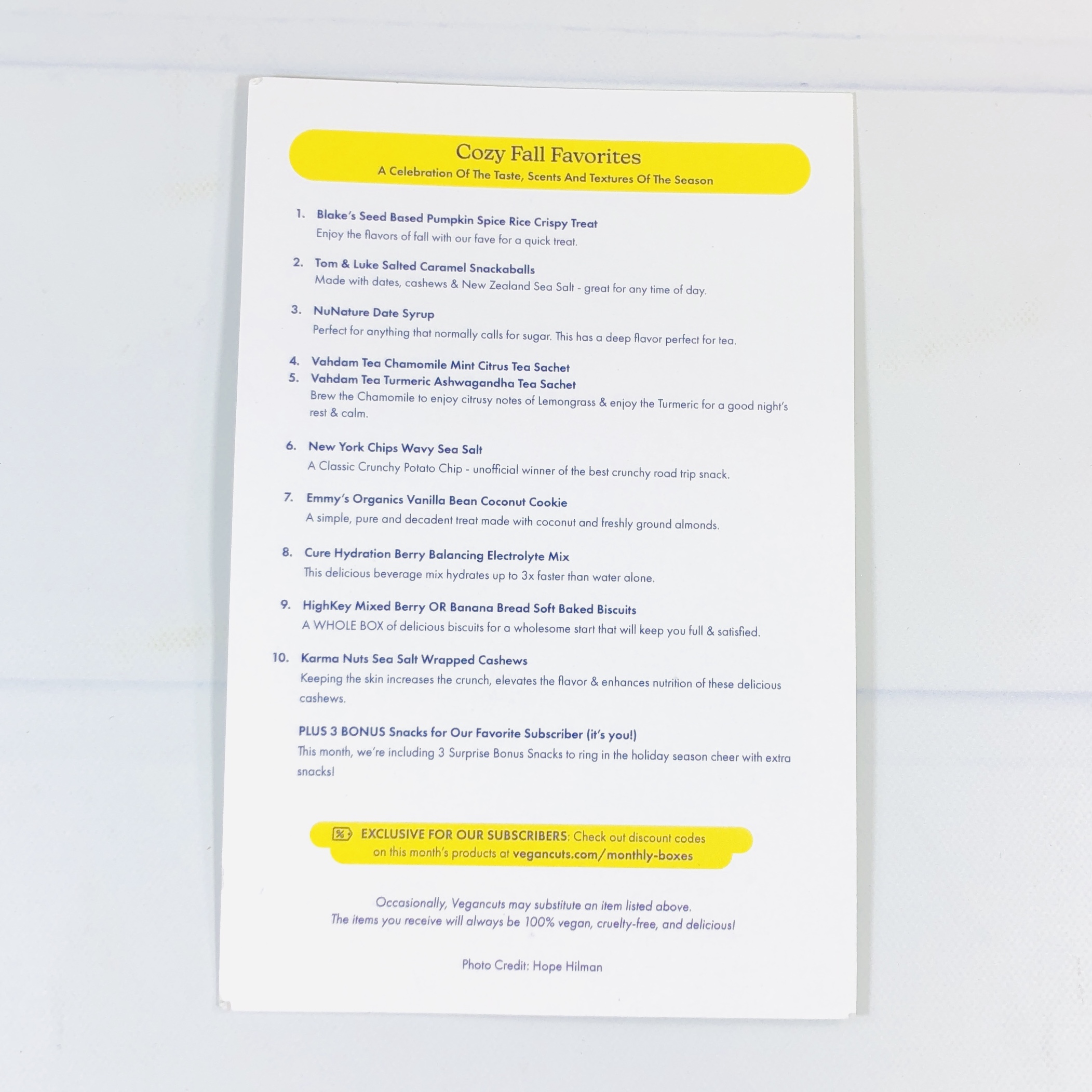 The theme for the November box was Cozy Fall Favorites! The bottom of the card says that substitutions may be made. Check out the website for additional savings when you order full sizes from the featured brands. Please note that three of the snacks aren't listed on the card and are bonus items that may vary from box to box, so I made sure to note that next to those items.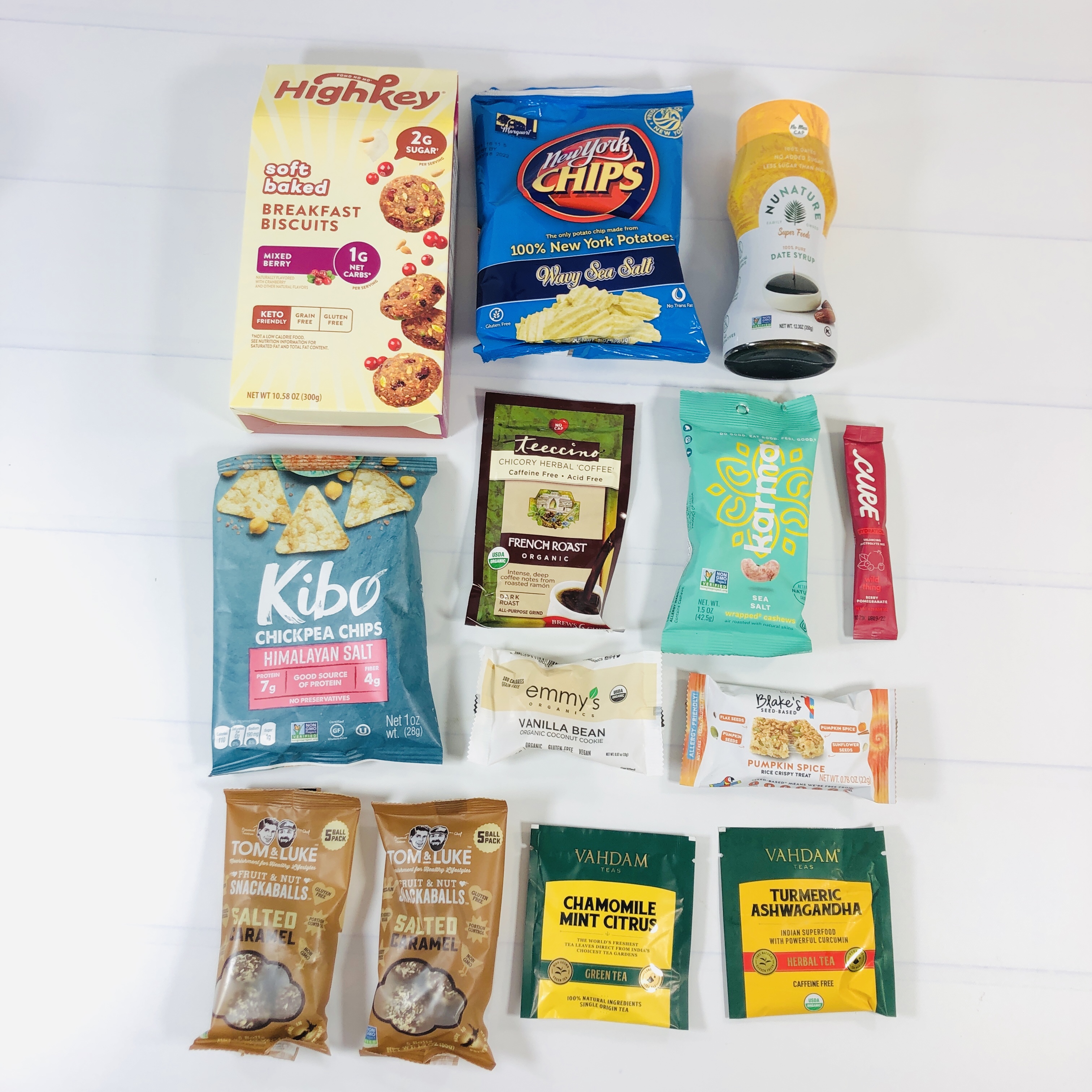 Everything in my box!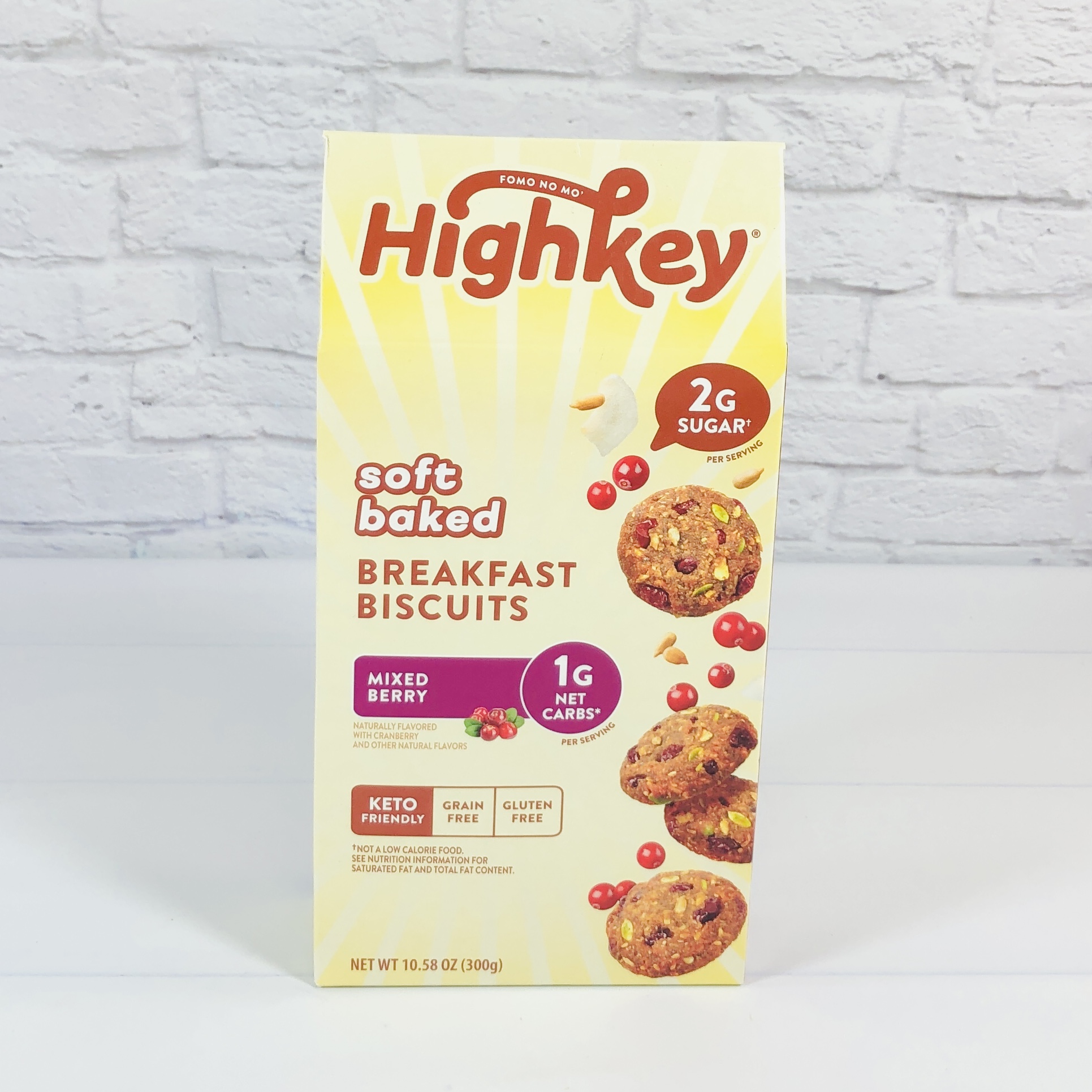 Highkey Soft Baked Breakfast Biscuits in Mixed Berry (Some subscribers will receive Banana Bread flavor instead) These don't appear to be available for purchase from the brand anymore, maybe they were discontinued? The first ingredient is allulose, a sugar substitute that my body finds hard to digest, but then they also have erythritol, stevia, and monk fruit, and I just can't with all of those sugar substitutes. Additional ingredients include almond flour, cranberries, and coconut. I tried a bite and they are soft baked with bits of nuts inside along with chewy bits of coconut and a berry flavor.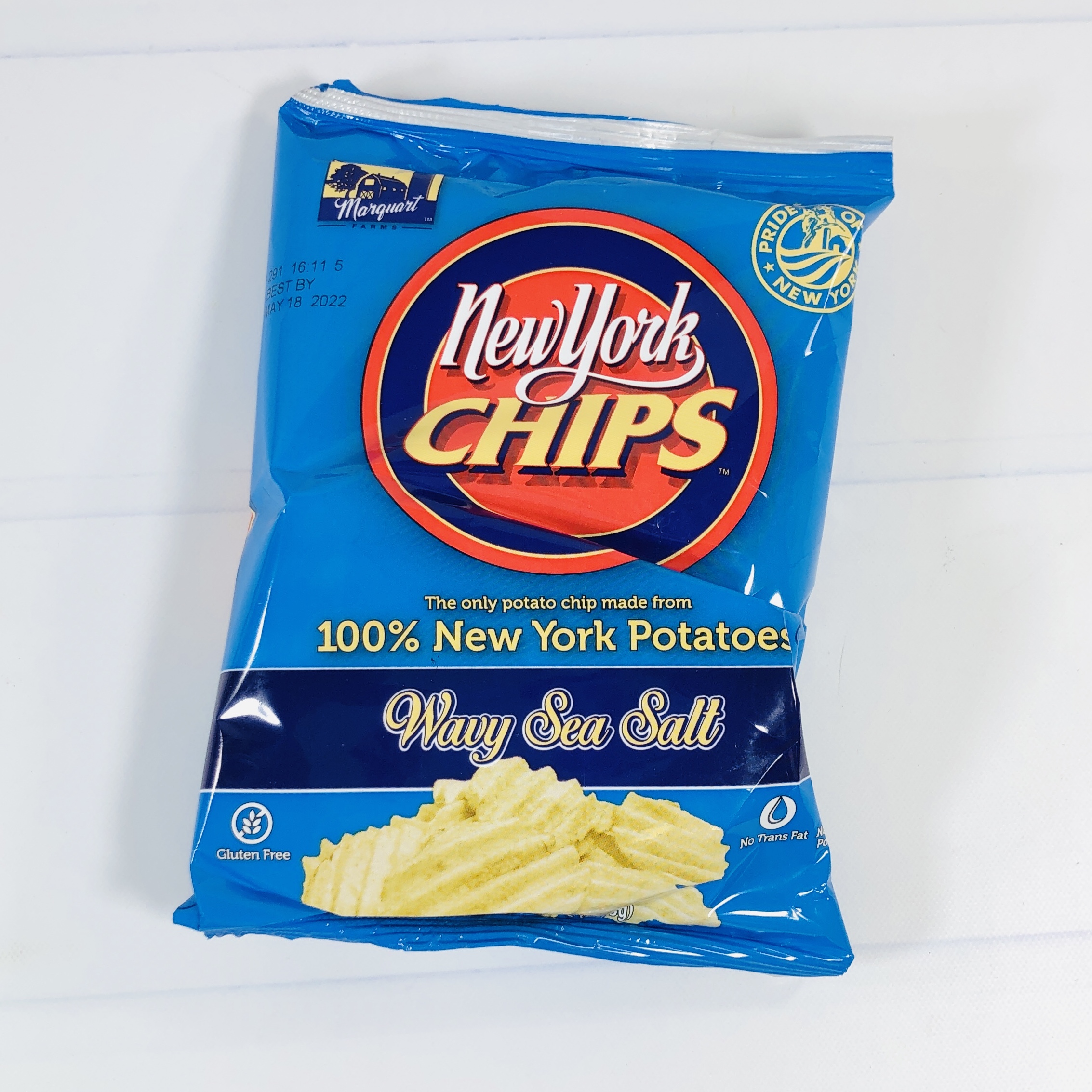 New York Chips Wavy Sea Salt Chips As hard as I try I just can't get excited for basic potato chips. The only thing they are good for is getting dip into my mouth so I will pass these to my husband and he can take them in his lunch.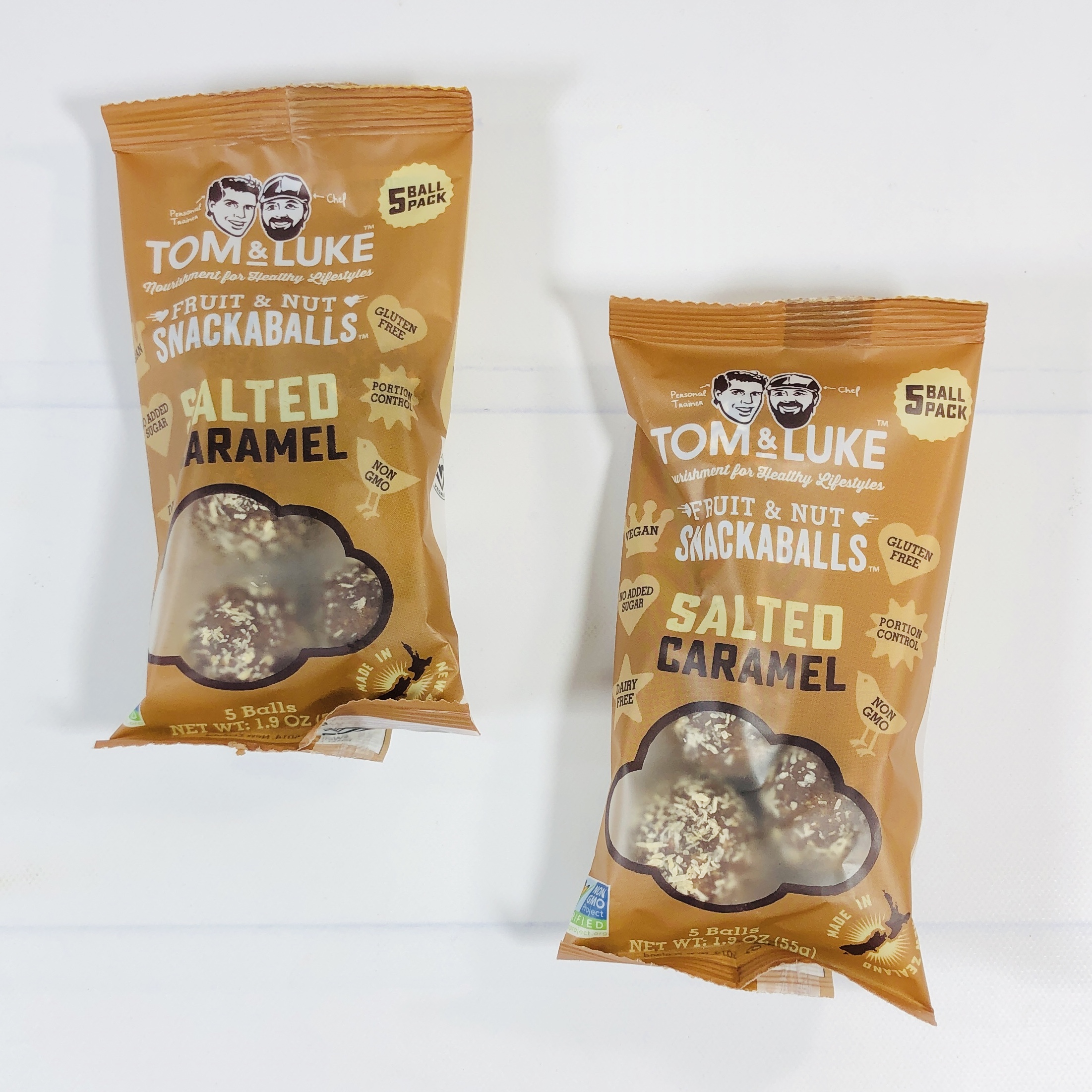 Tom & Luke Salted Caramel Snackaballs ($3.93) I love trying new-to-me brands in subscription boxes, it helps me decide which company I need to learn more about in the near future. This bag had 4 date-based snack balls that also have cashews, pea protein, coconut, raisins, and caramel flavor, plus a hint of salt. The ingredients were ground very finely, no big chunks of anything, and the flavor was so good and I like the hint of buttery caramel. Plus, they had a good amount of potassium!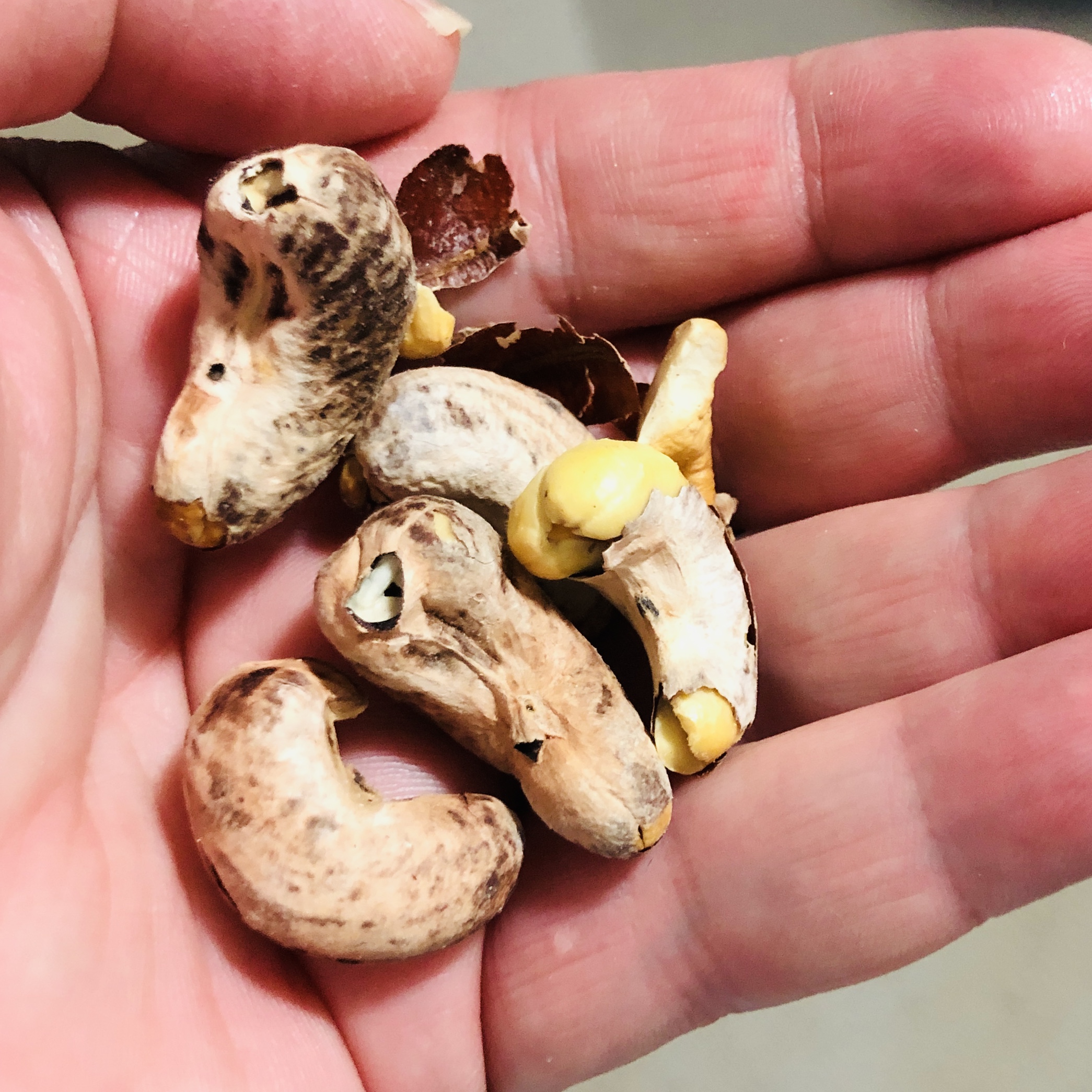 Karma Nuts Sea Salt Wrapped Cashews ($2.08) There are some foods that I didn't like as a child but that I do eat now, and cashews are one of those foods. I think these are the best cashews I've ever tried, and considering they're not covered in chocolate, that's really saying something! These are "wrapped" which means they still have their skin and that adds a layer of flavor to this simple, tasty snack.
Kibo Chickpea Chips Himalayan Salt (Bonus snack, $1.65) These chips have a texture that is substantial, they take some chewing to break down. These start with a base of chickpea flour and they have 4 grams of fiber, always a plus.
Emmy's Organics Vanilla Bean Coconut Cookie ($0.67) Yum, coconut and almond are in this cookie/candy hybrid that has a slight vanilla flavor, but mostly it tastes like coconut!
Blake's Seed Based Pumpkin Spice Rice Crispy Treat ($1) I grew up making easy snacks like Rice Krispie treats but don't make them anymore, and the premade kind from the store are horrible. This is a healthier take on that classic treat and they taste really good, they are soft, sweet, lightly chewy, and have things like flax seeds and chickpeas. The spices here reminded me of a snickerdoodle!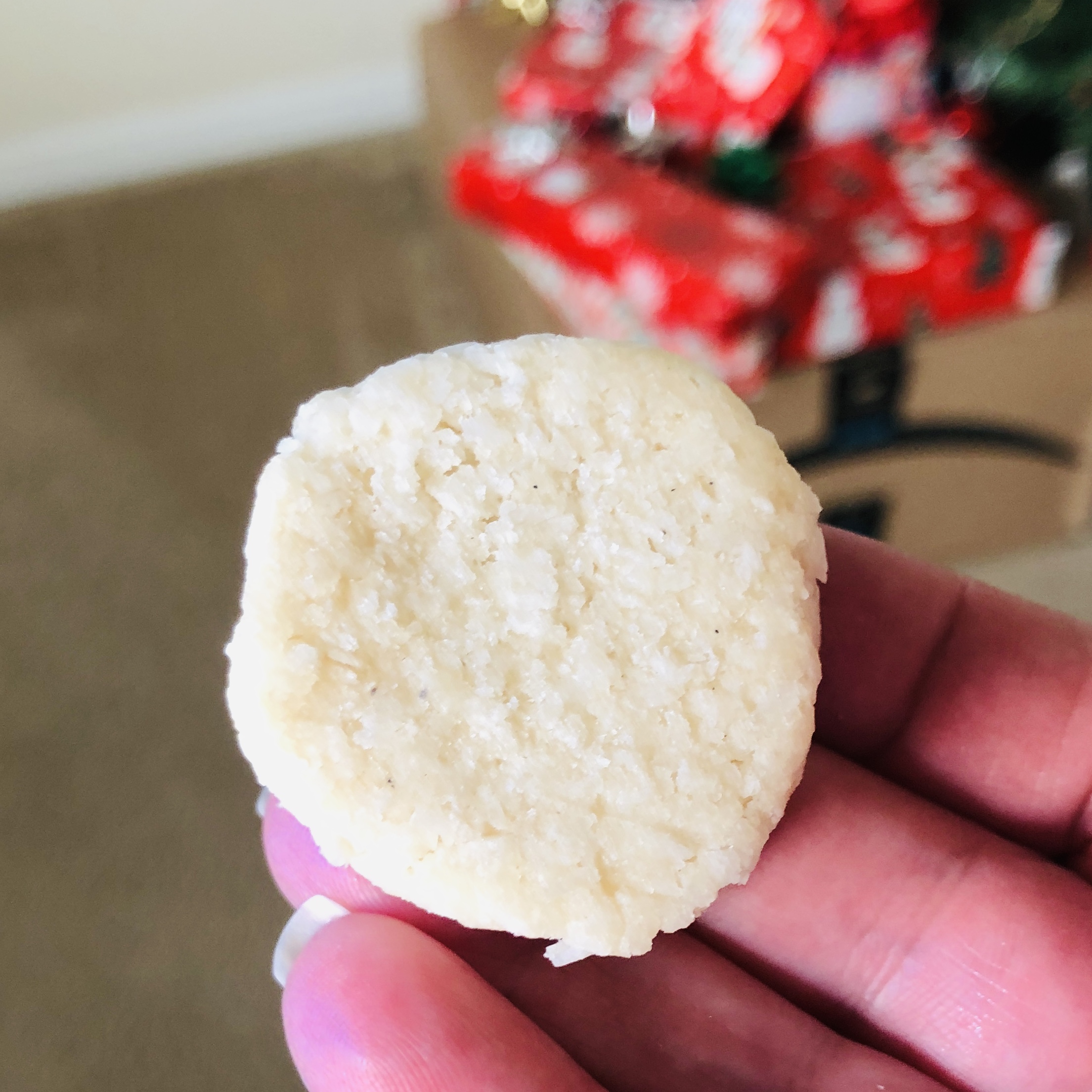 You can see the specks of vanilla in the coconut cookie.
Here's a picture of the Pumpkin Spice crispy rice treat.
NuNature Date Syrup (Bonus snack, $8.99) This is an alternative for sugar made from 100% dates. It's supposed to be high in potassium and zinc but as it's still basically sugar, you can only eat so much of it at a time (there's 60 calories in one tablespoon, while white sugar has 48 calories in that same amount). The flavor is similar to molasses and the consistency is similar too, maybe just a bit runnier.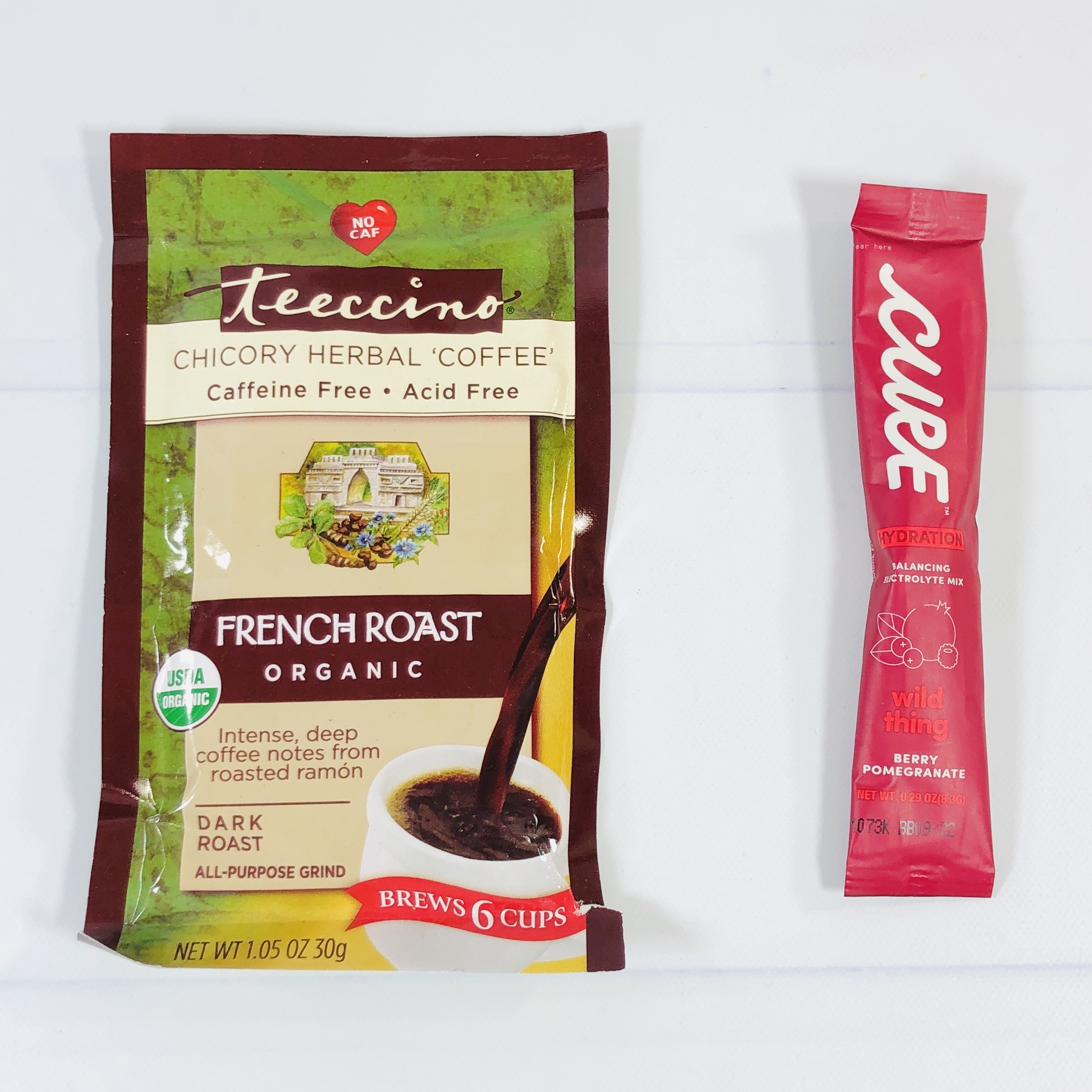 Teeccino French Roast Organic (Bonus snack, $2.50) My mom would drink chicory root coffee whenever she was taking a break from caffeine, so I am familiar with the ingredient, but as I don't drink coffee, I will go ahead and pass this along to someone else.
Cure Hydration Berry Balancing Electrolyte Mix ($1.43) This drink mix is based on the World Health Organization's oral rehydration solution and is supposed to be as effective as an IV drip! It's sweetened with stevia and monk fruit but I didn't detect an aftertaste, although it was kind of salty but I liked the berry flavor.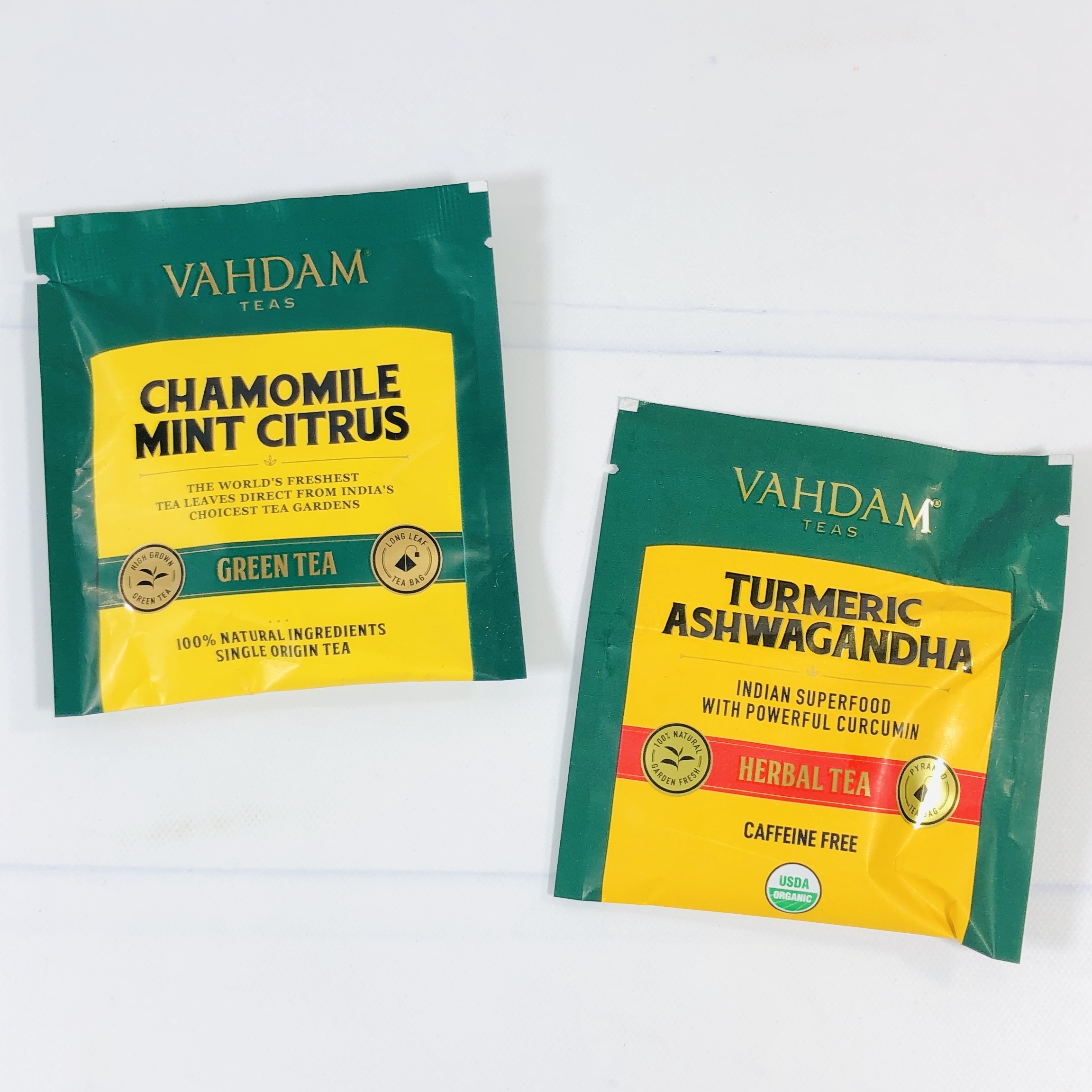 Vahdam Tea Chamomile Mint Citrus ($0.30) and Vahdam Tea Tumeric Ashwagandha Tea Sachets ($0.32) I received two different types of tea, one with caffeine and the other a caffeine-free herbal. I like this brand so I look forward to drinking these, and both have herbs and/or spices.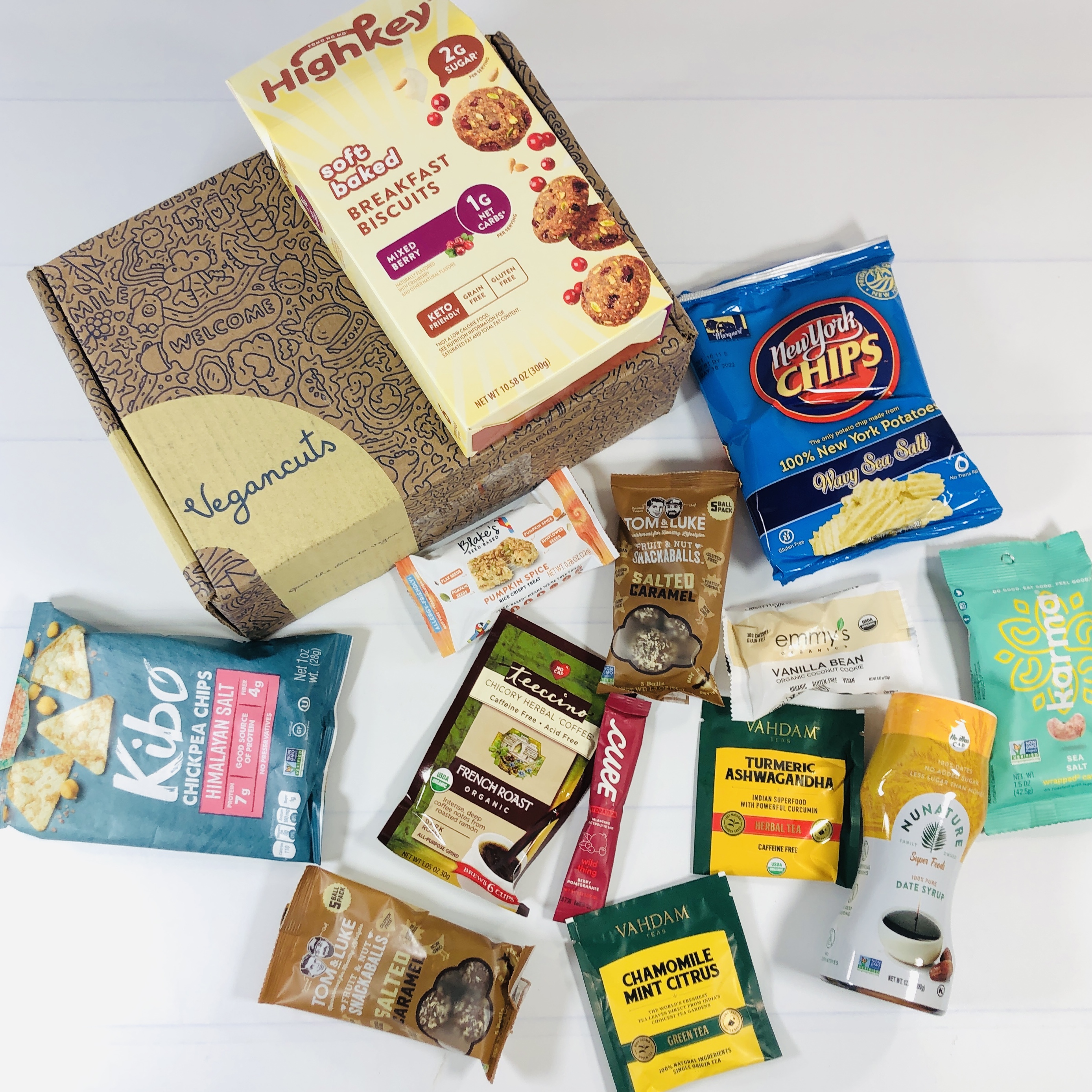 The November Vegancuts Snack Box was a little late but other than that I was pretty happy with the snacks found inside. I enjoyed the Cure rehydration mix, it was pretty tasty, although the cashews were my favorite item, with the Snackables rating highly with my taste buds too. Some items are things I just don't consume, like coffee (or a drink that's supposed to fill in for coffee anyways), potato chips, and those breakfast cookies with 4 sugar alternatives.
Have you tried Vegancuts Snack Box? Let me know what you thought of the box!