CrateChef, a food and cooking subscription box curated by a world-class and talented chef, has announced the curator reveal for the December 2021 – January 2022 box!
DEAL: Save 10% off your first order with coupon code HELLO10.
Pati Jinich is December 2021 – January 2022 featured Chef!
We're thrilled to introduce Chef Pati Jinich, a buoyant and brainy Mexican cooking authority. Pati is the star of the three-time James Beard Award-winning PBS series Pati's Mexican Table and was named by Epicurious as one of the "100 Greatest Home Cooks of All Time." She is also the featured chef of our December CrateChef box–the final box of 2021.

Born and raised in Mexico, Pati attributes her love of food to the richness of her native culture. She comes from a family of accomplished cooks, or "food maniacs" in her own words. And her entire life revolves around food, though it wasn't always that way.

There are lots of folks out there spreading the gospel of Mexican food, but none with the charm, warmth and perspective of Pati. Pati cooks inclusively, with recipes rooted in Mexico but influenced by the United States. On her PBS show Pati's Mexican Table, you'll find her cooking pozole rojo as well as Thanksgiving cinnamon rolls (filled with cajeta, of course). Her latest cookbook, Treasures of the Mexican Table, brings together more than 150 iconic dishes that define her native country's cuisine. A signed copy of this new cookbook will be included in every Pati Jinich CrateChef box that ships this month.

Pati Jinich has a mission. She's out to prove that Mexican home cooking is quicker and far easier than many people think. And her thoughtfully curated CrateChef box does just that. We're excited to share this collaboration with you and inspire your home cooking adventures.

Happy Cooking!
About CrateChef: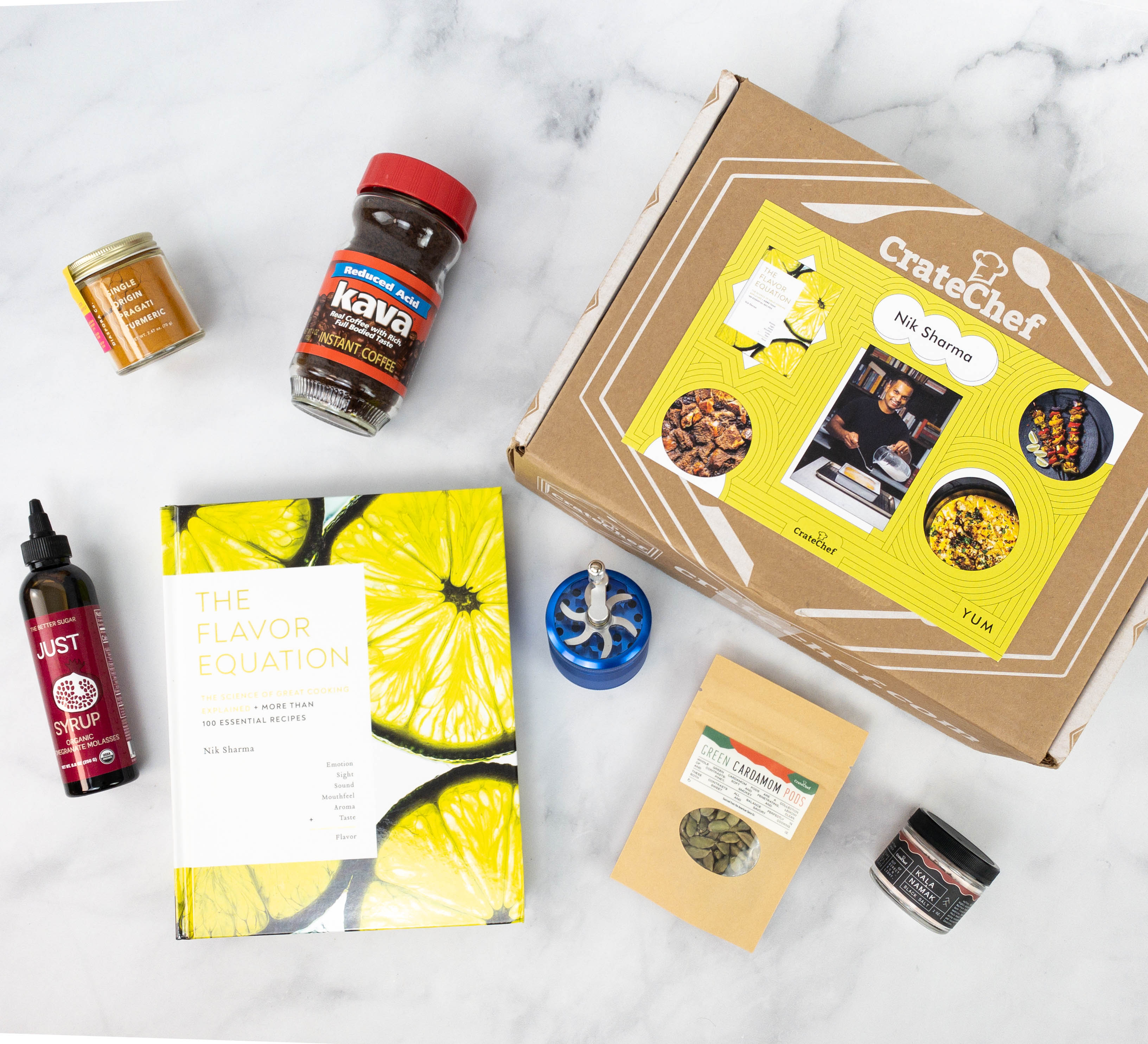 Crate Chef is a bi-monthly subscription that sends a specially curated box filled with chef-curated kitchen items, food products, as well as selected recipes. They invite a luminary from the culinary world to curate each box with their favorite finds. Each box costs $45. Crate Chef also has a build your own box option!