We have the Breo Box Winter 2021 full spoilers! Breo Box is a lifestyle subscription that's a fun surprise of unique tech-savvy products every season of the year!
A curated quarterly box full of the latest tech, home goods and lifestyle products
DEAL: Get $15 off your first box – just use this link and use the coupon code HS15.
HOLIDAY: $35 off your order at BREO BOX: Wrap35
Each box will include:
EITHER
Smartek ST-53 Portable Handheld Clothing Steamer.
Want crisp and unwrinkled clothes without having to bother with a professional laundry service? This portable handheld steamer by Smartek provides professional-grade garment care at home or while traveling. It even has a fabric attachment to remove lint and loose dirt while steaming.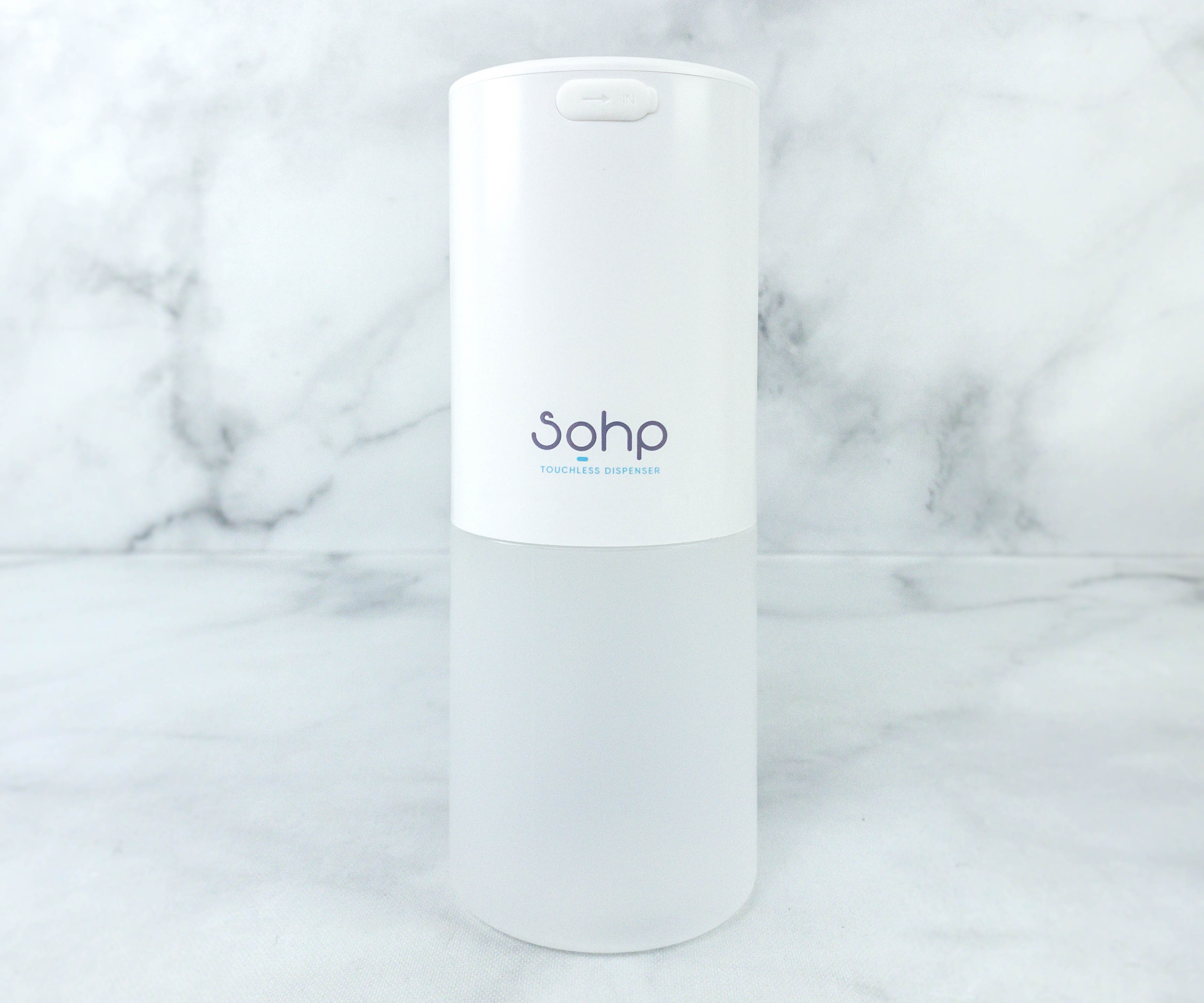 Sohp Touchless Soap Dispenser.
Nowadays we're all more conscious about the importance of washing our hands. But touching a dirty soap dispenser defeats the purpose. The Sohp dispenser eliminates all points of contact for a much more hygienic hand washing experience. And you can re-fill its minimalist design with your soap of choice.
PLUS
Better Nights Anti-Blue Automatic LED Night Light.
Sleep is so important, and they say you should eliminate all blue light exposure at least two hours before bed to optimize it. But what if you need to get up in the middle of the night and turn on the lights? Maintain your circadian rhythm and preserve your sleep with this Anti-Blue LED Night Light.
AirFly Duo Wireless Bluetooth!
Once you've gotten rid of pesky headphone cords and upgraded to wireless you'll never go back.

But what about situations when you can't connect to Bluetooth, like on a plane? Or treadmill at the gym?

That's where the AirFly Duo comes in! This handy little device plugs into the AUX outlet and transmits a Bluetooth signal so you can connect with your favorite pair of earbuds. Not only that, it allows you to split the signal so two people to listen to the same audio at once – whether it's your favorite song, podcast, or movie!
Dual Purpose Tea and Coffee Service!
But what if you're also a coffee connoisseur? Do you have to get multiple appliances just to support your caffeine addiction? If you're a serious tea drinker you know loose-leaf is where it's at. Not only is it more flavorful, but it's free from the harmful toxins and glues found in tea bags.
UpRight GO 2 – $79 value
Introducing the UpRight GO 2–This device will change your life. Train your posture for improved back pain and discover what it means to live pain-free. Whether sitting at a desk all day or always on the go, this little device is the simplest way to transform your posture.
About BreoBox:
BREO BOX is a seasonal subscription service for both men & women, curated with the coolest and most unique products that you never knew you needed.  Discover the latest tech, gadgets, home goods, fitness products, and more, all to enhance your lifestyle.  Hand-packed every 3 months, curated to fit the season and delivered right to your front door.
Are you getting Breo Box?